Hunting for a new job? Use one of these top job search apps to streamline your search.
To find the best job websites to kick off your search, we perused over two dozen different job websites before selecting the top 5.
We made our picks after considering the number of listings on each site, ease of use, costs, advanced features, industries, experience levels, and reputation.
Technology has made it easier for us all, it has created so many apps for various activities.
The job-search is no different.
You don't have to be confined to a desktop website or combine newspaper listings, there are numerous job search apps that can help you stay on top of your job hunt.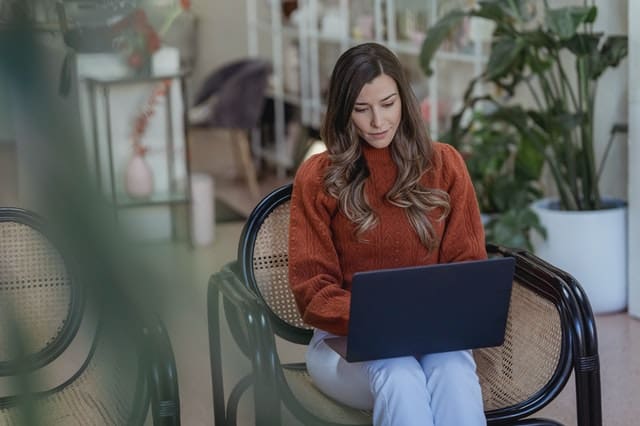 5 Best Job-Search Apps
Are you hunting for a new job? Here are the top job apps a job seeker needs to know about.
AngelList caters to remote and local job seekers in a variety of tech sectors, such as online publishing, health and beauty apps, and fintech.
To apply for roles on AngelList, create a login and complete your profile.
Your AngelList profile serves as your resume for any job you apply to.
You can browse open positions by job title, location, and time commitment (full-time, part-time, internship, etc.).
For every job you apply to, AngelList will tell you the name and title of the person who will read your submission materials (for small startups, it's often the CEO of the company).
You'll need to write a short cover letter explaining why you're a good fit for the role.
All cover letters must be written in the text box provided by the platform, as AngelList does not allow candidates to upload external files like PDFs or Word documents.
AngelList is completely free for job seekers to use and is a fantastic way to start conversations and network with early-stage startup founders.
Although this app differs from other sites on the list because it offers a ton of insight on jobs.
It allows you to search for available jobs, read company reviews and learn more about salary and benefits.
To start your search on Glassdoor, you can create a profile, upload your resume, and sign up for email alerts to receive curated lists of job opportunities.
You can also browse active listings using the site's search bar.
On each job listing, you'll see information about the position and how to apply, an overview of the company, anonymous ratings, and reviews of the company and its CEO, as well as salary and benefits information.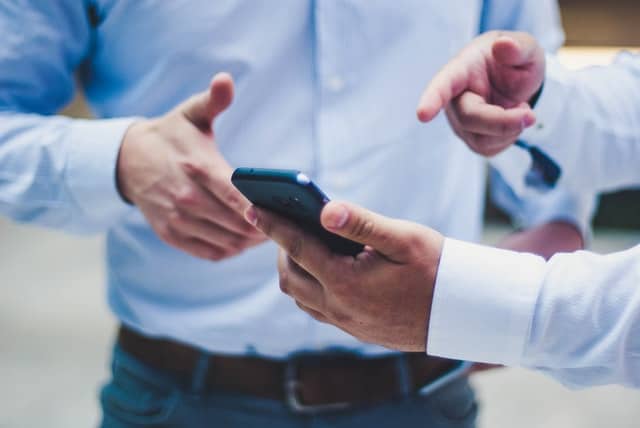 To find prospective job candidates, LinkedIn is a solid all in one job search app, perfect for networking, interacting with co-workers and also sharing professional news.
The first thing you need to do is get the app, set your profile to "open to job opportunities" to receive opportunities straight to your mailbox.
After which you set up job-search alerts to receive notifications about most recent relevant postings.
It's free to create a LinkedIn profile and browse opportunities, but LinkedIn offers a premium membership option that allows you to see who viewed your profile, detailed insights on the other applicants who applied for the listings you're interested in, and the ability to send messages to people you've not yet connected with.
You might also like: The Predictive Index Test (All You Need to Know)
This app is for you if you're looking for a part time or hourly job.
You'll get immediate access to their database of new job listings and snagajob even matches you with jobs that are a good fit.
This app also let's you show off your personality to employers with a personality quiz in addition to the one-click apply feature.
To apply to any open position on Snagajob, you just have to click the "Apply Now" link on the page, and you'll be redirected to the firm's website.
Once you're registered, you can opt in to receive email notifications for new job listings that matches your interests.
You can also fill out your profile by adding a short bio, a photo of yourself, your availability, past experiences, education, and references.
Snagajob is completely free to use for job seekers.
Getwork adds up-to-date job listings in dozens of fields including education, finance, healthcare, law, marketing, and tech.
The site is free to use, and job seekers can browse through all opportunities without signing up for an account.
However, an account login allows users to save job listings for later, sign up for job alert email notifications, and save their browsing history and searches so you can replicate them any time on any device.

Conclusion
Although most of these apps are free but some are not free, they require a cost fee of at least $29 a month for premium job-listings.
Make sure your resume is customized and tailored for the position you're applying before you upload your resume and apply using these job-search apps.
Put in effort to create an impressive resume that fits.
Now that you've downloaded some of these job-search apps, is your resume ready to be sent out? Check today with our free resume eBook.