According to research by ibisworld, the Commercial Banking industry in the US is the 3rd ranked Finance and Insurance industry by market size and the 8th largest in the United States.
Before choosing a career path in the commercial banking industry, it is essential you know how many jobs are available in commercial banks as well as steps you need to take to ensure career success in the industry.
This guide will detail the following:
What are commercial banks?
How many jobs are available in major banks?
What jobs are available in commercial banks?
How to become a commercial banker
The outlook for commercial banking jobs and much more

Want to save time and impress recruiters in the commercial banking industry?
Let our CEOMichaelHR affordable resume service build you a branded and powerful resume that land interviews 3x faster.

One of our clients, Ashphu, had this to say:
My resume writer Rolyns, did a great job with the format, as well as the content. He wonderfully conveyed my skills in a concise and direct manner. I started getting phone calls from potential employers almost immediately after the resume rewrite.

See more success stories




What Are Commercial Banks?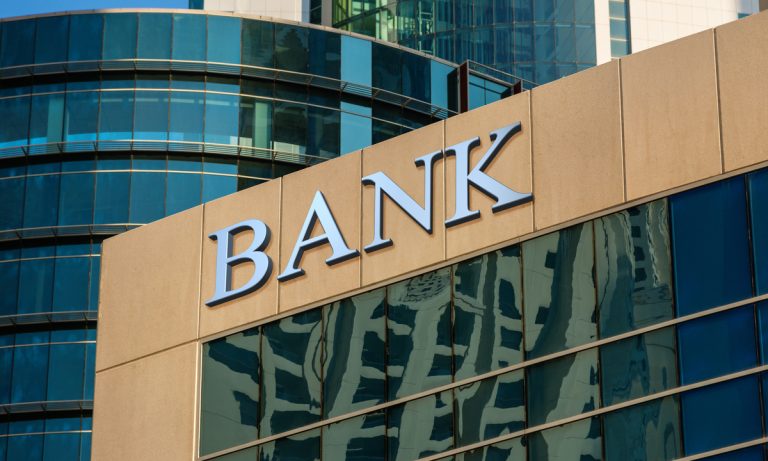 Wikipedia defines commercial bank as a financial institution that accepts deposits from the public and gives loans for the purpose of consumption and investment to make profit.
These financial institutions offer products and services to businesses and consumers. They are also regulated by the federal banking regulatory agencies such as the Federal Reserve System.
Commercial banks play an essential role of financing businesses and households in the U.S. economy. This is possible because they are fundamentally equipped with far more assets than liabilities. Meaning more money is available to lend.
In addition to offering financial planning and investment advice to their customers, other products and services offered by these commercial banks encompasses loans, deposits, and credit cards.

Commercial Banks in the United States
The United States currently accommodate an approximate of 5,000 commercial banks. And as smaller banks continue to gain market share, the number of commercial banks is projected to experience a soft growth over the coming years.
While most of these commercial banks are located in large US States, a few small regional banks are located randomly across the country.

How Many Jobs Are Available in Commercial Banks / Major Banks?
For the question of "how many jobs are available in major banks?"
Data from Bureau of Labor Statistics stated that as of November 2022, 750,800 jobs are available in business and financial occupations in the U.S.
Whereas, according to Indeed, there are currently over 17,137 job openings in commercial banks in the U.S, and a tune of 1.8 million Americans currently working in the commercial banking industry across positions of customer service, finance, marketing, and human resources.
From working with loans to performing internal audits, commercial banking has plenty of career options for jobseekers interested in finance.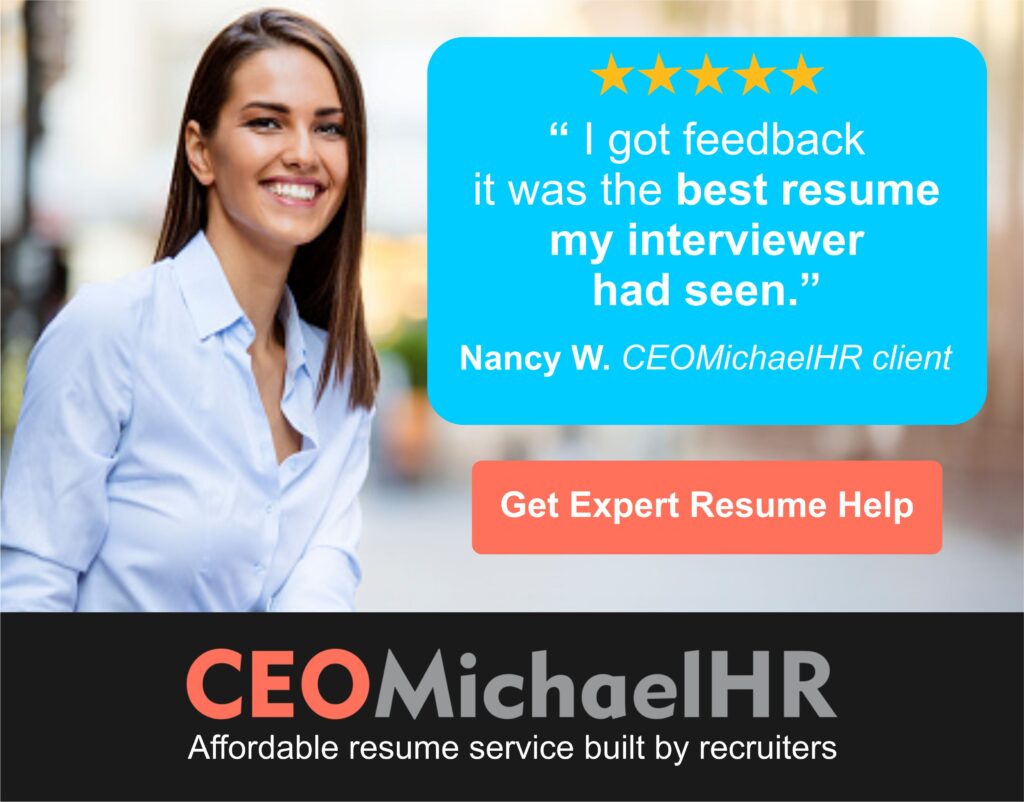 What Jobs Are Available in Commercial Banks?
Commercial banks continue to play an essential role in the US economy, offering a wide array of job options from customer service, tellers to loan officers.
With a wide range of areas you can specialize on, job positions in the commercial banking sector can be very rewarding and at the same time challenging to handle.
It is however, important that you find the right bank that offers the type of roles that matches your interest.
Peruse below a few of the roles you can find in the major banking sector.

1. Branch Manager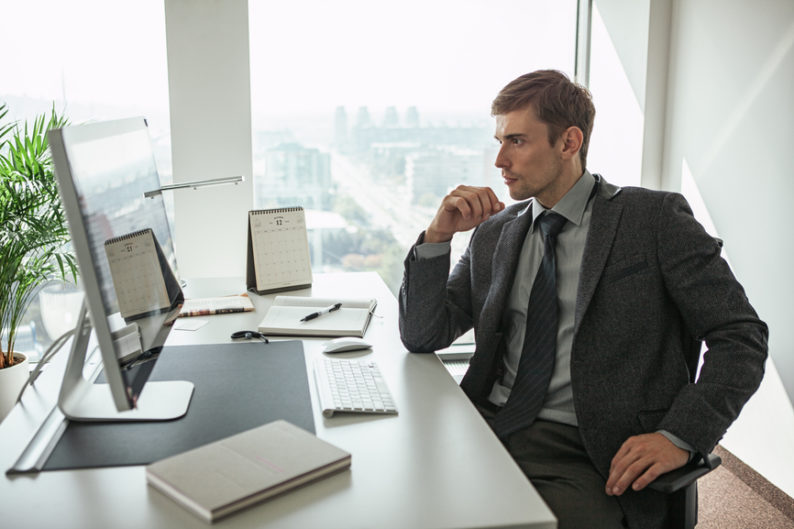 Branch managers oversees the day-to-day operations of a branch of a commercial bank. The branch manager's responsibilities include managing resources and staff, developing and attaining sales goals, delivering customer service, and growing the location's revenues.
To be successful as a branch manager in the commercial banking sector, candidates must demonstrate a hands-on approach and commitment to the expansion and success of the business.
Key requirements for landing the role of a branch manager in the commercial banking sector includes possessing:
Proven branch management experience, as a Bank Manager or similar role
Sufficient knowledge of modern management techniques and best practices
Ability to meet sales targets and production goals
BS in Business Administration or related field

2. Financial Consultants
Financial consultants in commercial banks are tasked with the responsibility of providing financial and commercial advice on any major strategic investments, proposals, pricing changes, and product launches through building clear business cases.
Financial consultants forecast costs and revenues, conduct risk analysis for financial plans and evaluate capital expansion options (e.g., funding or loans.)
Key requirements for landing the role of a financial consultant in the commercial banking sector includes possessing:
Proven work experience as a Financial Consultant, Financial Adviser or similar role
Hands-on experience with accounting software and statistical packages
Good knowledge of fiscal policies
BS degree in Finance, Accounting, Economics or related field
Additional certification (e.g., CFP or CFA) is a plus

3. Credit Analyst
A Credit Analyst, or Credit Risk Analyst in commercial banks are charged with the responsibility of analyzing the creditworthiness of customers and potential debtors.
Their primary duties include gathering and reviewing the financial data of loan applicants, assessing an applicant's ability to repay a loan and recommending loans to be approved or denied.
Key requirements for landing the role of a credit analyst in the commercial banking sector includes possessing:
Strong communication skills (written and verbal)
Excellent organizational, analytical, and time-management skills
Bachelor's degree in finance, accounting, or related field

4. Loan Officer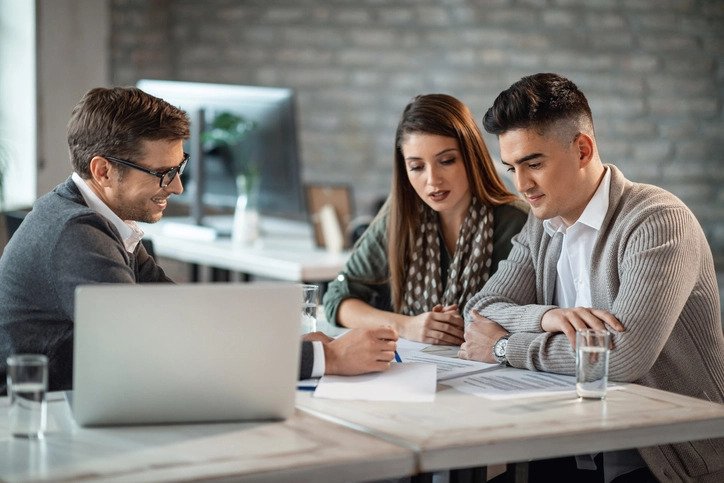 Loan officers in commercial banks are charged with the responsibility of helping customers apply for loans.
They generally ensure the eligibility to proceed with loans and evaluate how creditworthy or not a person might be based on their history and current finances before recommending them for approval.
Key requirements for landing the role of a Loan Officer in the commercial banking sector includes possessing:
Proven working experience as a Loan Officer
Familiarity with computers and banking applications/software
Solid understanding of direct/indirect lending products and practices
BS degree in finance, economics or a related field

5. Mortgage Banker
Mortgage bankers in commercial banks originates, funds, and sometimes services mortgage loans. These professionals use their funds or funds from a warehouse lender to fund the loans.
They might keep the mortgage loan or sell it to an investor. Mortgage bankers originate real estate loans and fund them.
Key requirements for landing the role of a Mortgage Banker in the commercial banking sector includes possessing:
A bachelor's degree in a relevant field
Sales, customer service, and analytical skills
Computer and math proficiency
Find out: How Many Jobs are Available in Real Estate Investment Trusts?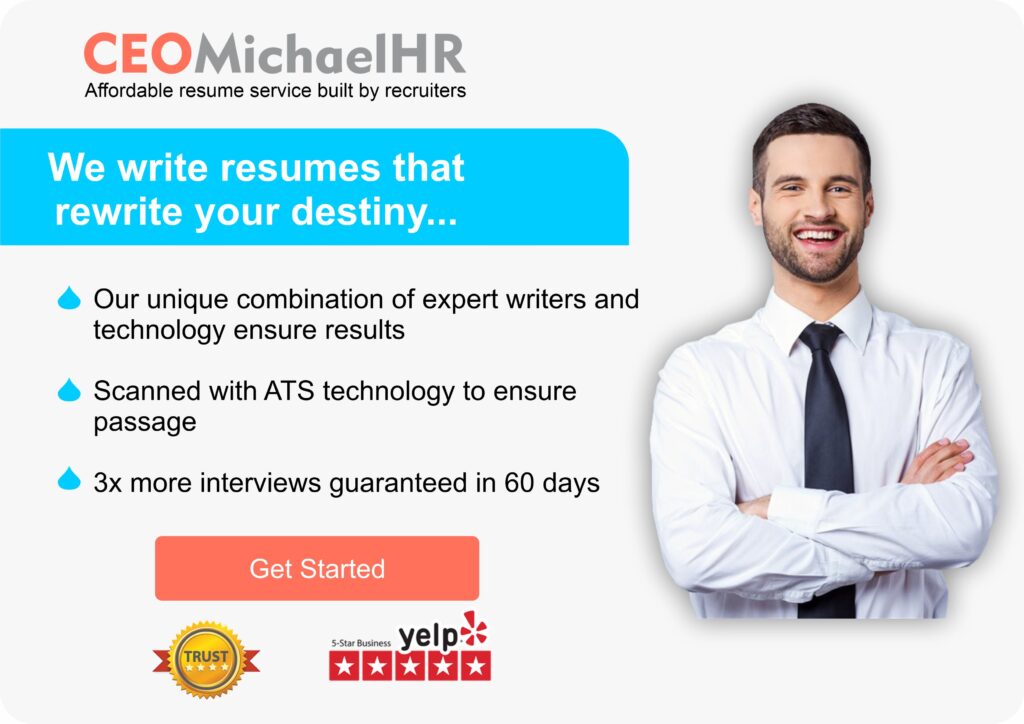 6. Bank Trust Officer
Trust officers in commercial banks typically assists clients with formation of new trust accounts, provide advice concerning types of trusts and arrangements that are best suited for the situation.
These experts collaborate with client's attorney to draft legal documents specifying trust and estate provisions, duration, and other matters.
Key requirements for landing the role of a Trust Officer in the commercial banking sector includes possessing:
Excellent verbal and written communication skills
Thorough understanding of tax law, investments, financial planning, and financial ethics
Ability to identify appropriate options for clients in terms of investment and liquidation
Bachelor's degree in Banking, Finance, Accounting, or related field required; Master's degree strongly preferred
At least three years of experience with a bank, investment bank, law firm, or stock brokerage

How Do I Become a Commercial Banker?
The overall health of the United States economy is majorly dependent on the role of commercial bankers since they play a key role of assisting businesses expand and open up job opportunities.
To land the job of a commercial banker, you must possess a degree in accounting, business, or finance, along with extensive years of banking industry experience.
Furthermore, possessing relevant certifications in related field can put you at a competitive advantage.

The Outlook for Commercial Banking Jobs
With the diversity of occupations in commercial banking, it is difficult to make projections about employment opportunities that ring true across the entire industry.
Commercial banking collectively accommodates a broad range of occupations, from front-line customer service in branch offices to loan production, regulatory compliance, and back-office support.
Report according to the U.S. Department of Labor (DOL) stated that career options across the industry including securities, commodities, and related occupations, are expected to grow about as fast as the average for all careers through 2026.
And as Baby Boomers enter their retirement years, many will turn to brokers or financial advisors for help managing their retirement nest eggs, potentially stirring demand for personal bankers and securities brokers.
Generally, the outlook for commercial banking jobs is positive.
Banks are hiring more commercial bankers than ever before, so there are plenty of opportunities for career growth.
Jobseekers looking to launch their careers in this industry should research the different types of jobs available in this field and educate themselves more on economics and financial markets.

What to Know Before Choosing Commercial Banking as a Career
There is no doubt that commercial banking can be a great career choice for job seekers in the business and finance sectors.
It is however essential that you keep certain information at your fingertips before opting for a job in this industry.
Here are a few things to consider:
1. Commercial bankers offer financial and business counsel to clients lending money
2. Possessing a degree in business, finance, or economics is a prerequisite for working in this sector
3. The commercial banking sector is demanding and fast paced. You'll be required to work long hours.
4. Salary is good but can be great with experienced commercial bankers earning six-figure salaries.
5. When starting out your career in commercial banking, there are a variety of commercial banks to choose from. It is essential you conduct diligent research to make your best choice.

Average Salary of Commercial Bankers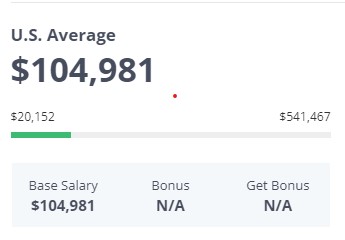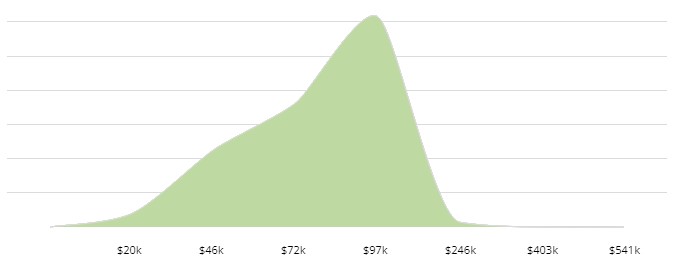 According to data by comparably, the average Commercial Banker in the US makes $104,981.
Commercial Bankers make the most in San Francisco at $157,632, averaging total compensation 50% greater than the US average.
In general, job salaries are good for those who have the skills necessary to succeed in this field.

Training and Education Required for Commercial Bankers
Various job roles within a commercial bank have peculiar educational requirements.
Typically, candidates pursuing a role in this industry should have at least a bachelor in business, business administration or finance.
Also, a degree in marketing might be acceptable for certain jobs that involve developing business strategies.
Most recruiters will be more willing to hire an applicant that has a master's in business administration. Ensure your overall educational goals are focused towards finance, accounting and administration.
Furthermore, there are a number of different licenses and certifications that can give you a competitive edge over other applicants.
Consider becoming a certified public accountant (CPA), or possessing a mortgage loan originator (MLO) license.
Note that each state and specific area of commercial banking may have different licensing requirements.
Individuals who are going to be dealing with securities, insurance or financial analysis are usually required to hold a certification or license in that area in order to practice professionally in that role.
Find out: How Many Jobs are Available in Consumer Services?

Frequently Asked Questions (FAQs)

How many jobs are available in major banks?
According to Indeed, there are currently over 17,137 job openings in commercial banks in the United States.

Does commercial banking pay well?
As of July 2022, the typical commercial banker in the U.S. earned a median salary of $88,506 a year, according to PayScale.
Just as most industries, average salaries are dependent on the specific role you're applying for, your location, and the volume of experience you have. For example, the average salary for a bank teller is around $36,000 while the average salary for a financial manager is $131,000.

Is commercial banking a good career path?
If you love to work in the financial industry and love topics about business, commercial banking might be a great career path for you.
‍This industry continues to mark new records of growth by each passing year. And sure, some positions have a better job outlook than others — it's however, a generally safe and steady career path.

Final Thoughts
We believe you're now equipped with knowledge of how many jobs are available in commercial banks.
Why not start looking at different roles and opportunities that might be available to you.
Certain jobs have more openings than others, but that doesn't mean you're out of luck!
Commercial banking is an essential sector that continues to thrive. This means demand for jobs in this industry will continue to grow in the future.
Best wishes with your job-search.

WRITTEN BY
CEOMichaelHR is made up of professional resume writers and career experts with backgrounds in HR, recruiting, career coaching, and job placement.
Is your resume getting ignored?
Land 3x as many interviews with a professional resume rewrite by one of our certified senior writers today.