Sometimes looking to get headhunted by different hiring managers can be frustrating and really tasking due to the fierce competition in the job market.
Top companies or industries have made the thrills of the (job) hunt easier by hiring professionals who are described as headhunters to enlighten prospective employees on how to get headhunted when looking for any job opening.
The duty of these headhunters is to help you pilot your job search and increase your chances of getting headhunted.
For example, during a (job) hunt, you can have access to headhunters with great insight and quality experience who can find you invaluable and qualified for any specific job role.
So, if you have decided that it's time to look out for new opportunities, the only possible way to get headhunted is to work closely with quality and proven headhunters who are tasked with the responsibility of bringing you closer to recruiters who will hire you for any available job positions.
Assuming you were asked if you've ever reached out to recruiters?
This question may seem straightforward but in this context it's rather a difficult one to answer.
Before we proceed, you need to understand the terms clearly; a recruiter, a headhunter and a career coach before venturing into the career services industry.
A recruiter is said to be an in-house professional, responsible for hiring qualified candidates for their organizations, industries or companies
Headhunters are also known as agency recruiters with the responsibility of helping multiple companies search for prospective employees with qualities and talents
A career coach is responsible for providing advice on areas related to your chosen career

So, when you are asked the question by anyone; do you work with recruiters? Be confident to know they are referring to headhunters.
To effectively assess and work with a headhunter is accompanied with a lot of potential benefits as they significantly make it easy for you to connect the HR inbox.
You might like: How to Use LinkedIn to Get a Job
In addition, headhunters have insight into what the company is looking for, hints for a successful interview and advice on salary negotiations even though career coaches do the same too.
Most headhunters receive good commission such that the more they get you headhunted, the more they will receive in turn.
You might be weary of how to get headhunted, but one thing is certain that they will always find you.
Suddenly from nowhere, you can receive an email, a call on your cellphone or while busy at work.
Headhunters through your contact may track you in a highly intentional manner and find you as a possible fit for an opportunity.
Headhunters are the only ones to increase your visibility by enabling your chances of being headhunted by hiring companies.
Most recruiting agencies go the length of paying in order to subscribe to sites that provide company email, and phone numbers.
In this article, we will carefully explain all you need to know about:
A headhunter
How working with one could benefit you by getting you headhunted
Possible ways to find one
Tips for working with a headhunter


Who Is A Headhunter?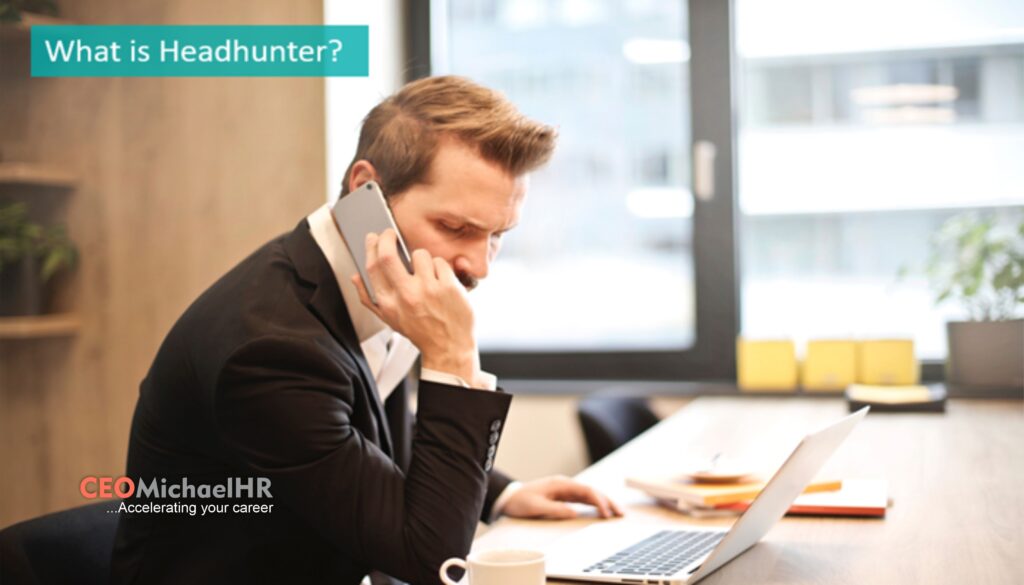 A headhunter is a professional contracted by a company to get candidates headhunted for a specific job position.
Companies delegate this task solely to professional headhunters especially when they need candidates to fill a specific position very quickly.
For you to be a successful headhunter, you must be detail-oriented and possess great interpersonal skills.
They must be allowed to navigate their network in order to headhunt potential candidates for interested companies.
Sometimes, headhunters can connect with individuals who are currently employed convincing them to try out new experiences and challenges at another company.


Why Work With A Headhunter To Get A Job?

Headhunters and recruiters are highly skilled at getting the right professional headhunted for the right positions.
They know more about the companies that are hiring or planning to employ job seekers in the future.
They are always open to access information about jobs that are unavailable to the public.
As you work with headhunters, you will be confident to get invitations to interviews whenever a position you are qualified for opens up to you.
What justifies the reputation of headhunters is in their ability to connect companies with qualified candidates.
As your success is an important aspect of their job, headhunters will work in getting you headhunted and prepared for interviews as well as guiding you through the process of advertising your abilities.
Be rest assured that headhunters will always be in the position to offer key insight that will enable you create an effective resume and demonstrate skills that'll get you headhunted for a job role.
In addition, they will offer to coach you in order to get you equipped for interviews.
You might like: How to Make Your LinkedIn Profile Standout


How To Find A Headhunter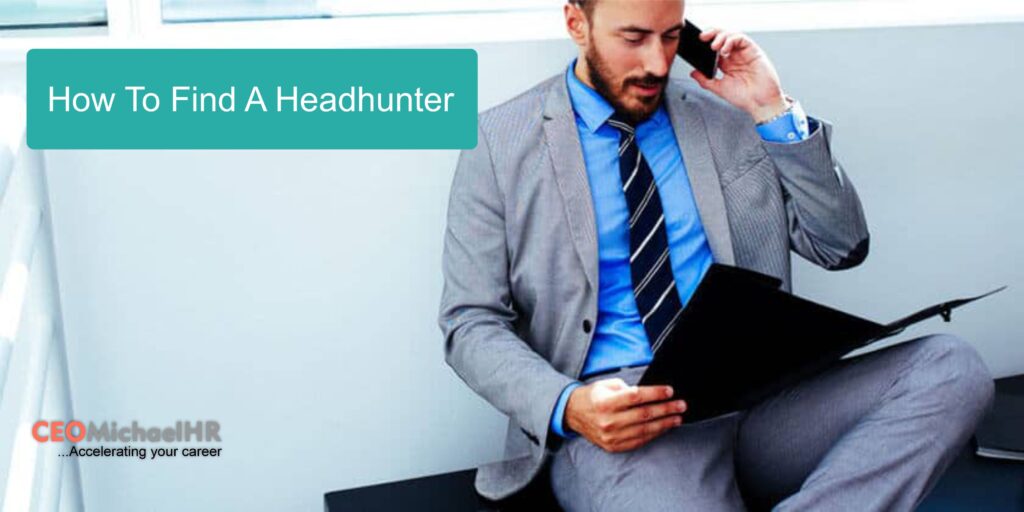 Follow these steps to find a great headhunter that'll get you headhunted:

1. Ask others in your network for a referral
Reach out to a host of professionals within your network to refer you to someone they have worked with in the past.
It's normal to have a limited list of headhunters when searching out for someone that is specific about an industry or niche market.

2. Search networking sites
It is very fast and reliable to use keyword search in locating headhunters on various networking sites aside from conducting general search online.
You can have access or a direct link with headhunters within these sites or seek referrals from other members if they have any experienced and quality headhunter.

3. Check message boards
Go online to search out career-related niches to engage in discussions.
For example, you can be sure to find referrals on message boards launched by organizations that are important to your industry such as professional societies, trade association and alma maters.

4. Read business news stories
You can subscribe to news stories that declare major happenings within a company.
Specifically executive changes that constantly announce the agency that has been saddled with the task of finding a replacement.
While conducting your own research online, you can then look into the headhunter's name or agency.

5. Join a trade or industry group
There are associations or groups where headhunters belong to and are also found relevant to their specialty.
Deciding to become a member of this trade or industry will allow you to have access to a whole lot of members.
You will have the opportunity of getting exposed to a large network of headhunters that have a membership.

6. Call employers in your industry
You can find a skilled headhunter by reaching out to top employers within your field of expertise even though it can be typically less effective.
Ask to be transferred to the human resources department after calling and then confirm from the human resources representative which search firm their organization uses.

7. Turn your LinkedIn profile into a target
Hence you have declared your interest before your headhunter, it will be time to give your LinkedIn profile a catchy and attractive view by optimizing it with keywords.
Think about experiences and skills recruiters might be searching for as there's no exact science to determine the perfect keywords to add on your profile.
You can peruse through job descriptions in your desired field to locate interesting keywords.
After you upload this upfront, you can update your profile every six (6) months with new job titles, responsibilities or promotions.
You might like: How to Contact Recruiters on LinkedIn

8. Take a step back and survey your situation
Be aware that working with a headhunter have its pros and cons.
Headhunters can make you their best friend while accepting to work with them as they will be the one to ensure you get headhunted for a new job.
These recruiters make money when they successfully headhunt you for that company.
It is important to take a step back every now and then to make sure your interests are the first thing on their mind otherwise poor communication with them can make them forget you and focus on other serious candidates.
It is important to ask questions and do more in depth study on your own and not to be afraid to ask.

9. Continue to flex your networking skills
Be patient!
Just because you are not attended to by a handful of headhunters doesn't make you a failure.
Be persistent and stick to the right initiative.
Ensure your LinkedIn is updated and follow up like the job is already yours.
It will pay off in the end.


Tips For Working With A Headhunter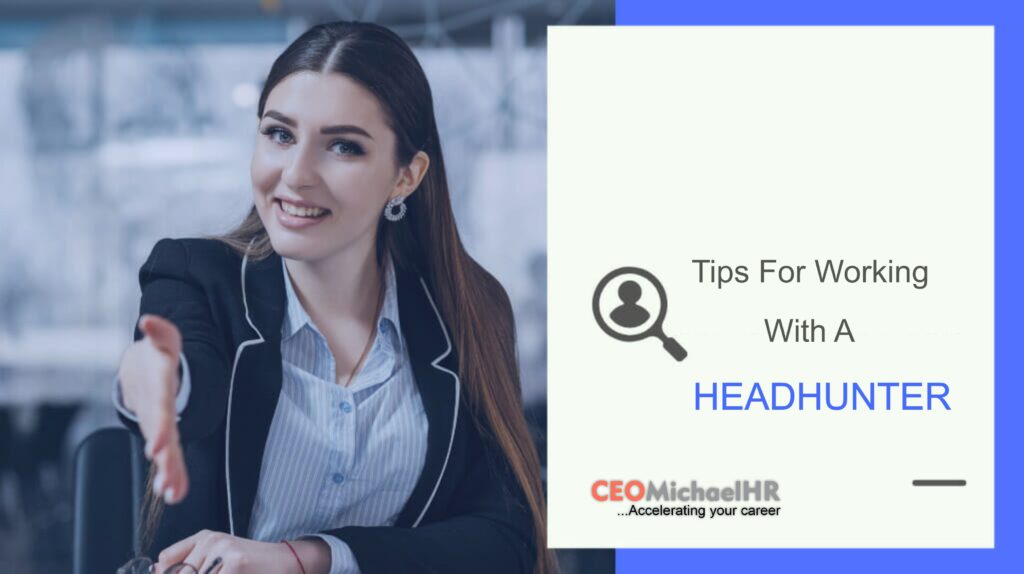 There are plenty of misconceptions about working with a headhunter including the services they provide.
Here are some tips that will help you effectively find and utilize their talents:

1. Find one that specializes in your industry or niche
Specific companies hire qualified headhunters to work for them as their company's representatives.
So, while looking out for opportunities, you must target professional headhunters that can get you headhunted within your field or industry.
Make sure you know more about the headhunter and the agency they represent before accepting to work with them.
Some individuals and agencies may be more relevant than others.
Make your research beforehand as it saves you more time and resources.
Apart from going through online reviews, spend time with people within your field and ask if they have any successful headhunter to recommend for you.

2. Ask them for their honest opinion
It is your ultimate responsibility to create a professional resume and cover letter headhunters may look into so they can provide valuable insight.
When you finally access a headhunter, you can seek their opinion on ways you can enhance your job search materials and in turn effect those changes.

3. Continue to look for jobs on your own
Remember, we mentioned earlier these headhunters are saddled with the responsibility to fill vacancies at specific companies.
Therefore, you can be sure of keeping them notified of every place you have applied to even if you consider it wise to continue the search on your own.

4. View it as a partnership
Partnering with a headhunter guarantees your success and its mutually beneficial to both sides since you help them to fulfil their client's wish.
Always view your relationship with them as partnership by giving them the communication and sincerity that you expect in return.
In addition, you should keep them alerted if any changes come up including having any doubts about an opportunity.


What Are The Different Types Of Recruiting Agencies?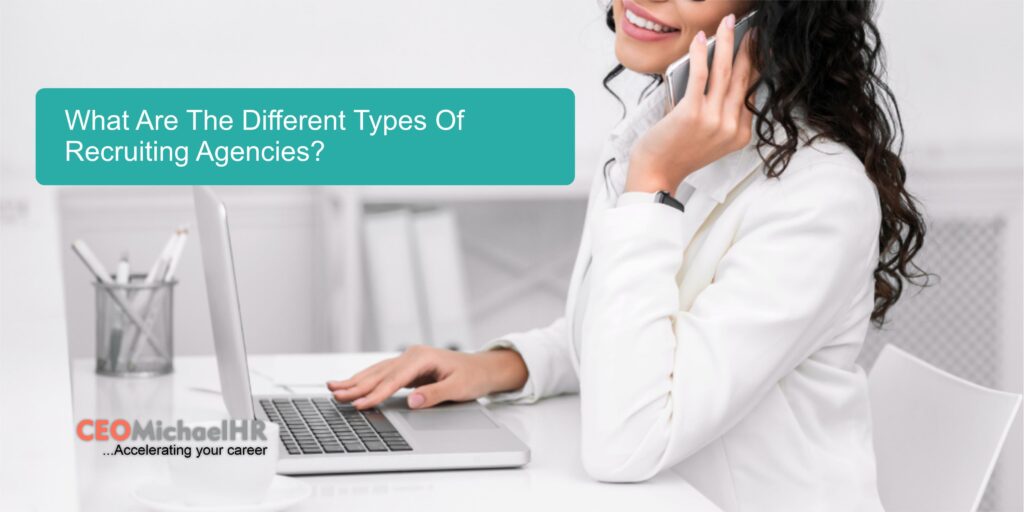 It is important for you to know we have five (5) basic types of recruiters:

Corporate
This is the most common type of recruiter.
Corporate recruiters can work in-house or as a third-party contracted out to fill full-time positions at a company.

Contingency
Contingency recruiters, like corporate recruiters, fill full-time positions at a company.
However, they're only compensated if they can fill a vacancy and their fee is typically a percentage of the placement's salary for the first year.

Retained
Though they function similarly to contingency recruiters, this type of recruiter is paid a flat fee for their search efforts.

Outplacement
Outplacement recruiters are usually hired by a company to aid displaced workers as they search for new jobs.

Staffing agency
Staffing agencies work in various industries filling temporary, temp-to-hire and direct-hire roles.
When you are placed by a staffing agency in a temporary or a temp-to-hire position, the agency is considered your employer instead of the company you're working for.


Conclusion
In conclusion, headhunters are also referred to as recruiters or hiring specialists working on behalf of a company to fill open positions with top talents.
Headhunters can ameliorate the thrills of the (job) hunt as they ensure they work on what you have to get you headhunted for your desired job position.
Your relationship with them should be more like a partnership.
Be open and sincere to them, don't be scared to ask questions, be nice to them like you will also want them to be towards you.
You must always do your research inwardly about the headhunter and the agency before deciding to work with them.
Finally, keep them informed when any change comes up or if something is not right about the job position you are looking out for.
Is your LinkedIn in need of an overhaul? CEOMichaelHR offers LinkedIn overhaul services that'll help you build your brand, attract recruiters, and grow your network.