LinkedIn is a professional social media networking site. In recent times, for a successful job hunt its necessary to have a LinkedIn profile that's optimized and current.
It's not okay to just exist on LinkedIn.
Your LinkedIn profile coveys who you are, tells what makes you standout, help you get heard and be discovered.
What makes an outstanding profile?
How do you stand out from the crowd to get the attention of recruiters, friends, and people who will connect you to the opportunities you want?
The answer is simple – you ought to have a neatly written profile expressing what an amazing individual you are: what you do and why you are unique.
At this junction, lets dive into the process of creating an outstanding LinkedIn profile.
Below are some tips that'll help you create an outstanding LinkedIn profile whether you just left college, looking for another opportunity, or re-entering the workforce.
Related reading: How to Use LinkedIn to Get A Job
Tips on how to create an outstanding LinkedIn profile

1. Have a profile picture    
It's disturbing how a lot of LinkedIn profiles don't have a pictorial claim.
Not having a picture on your LinkedIn profile is like having a national identity card without a passport.
Put a face to your name; a good one and a great background banner that relates to your work.
Just like you're always skeptical to add friends on Facebook without a picture of who they are or what they do, this is exactly how your connections feel about your LinkedIn profile without that headshot and background photo.
Your profile picture is the first impression people will get of you, make it count.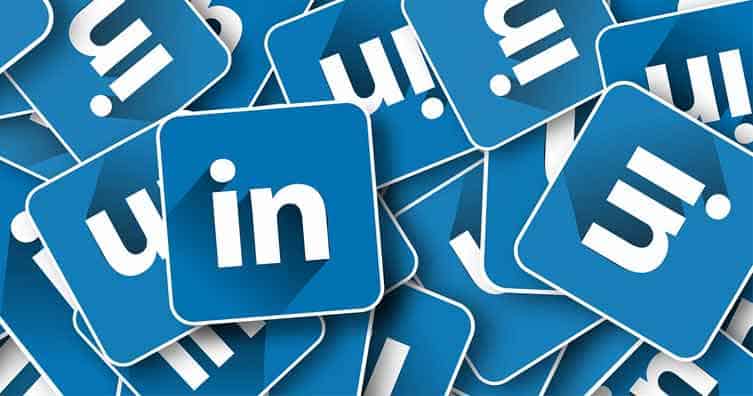 2. Create an interesting headline
Your headline is located directly below your name on your LinkedIn profile and it's the first thing a visitor read about you.
You can fill in whatever you want, however you have just around 120 characters to work with, so why not write something that grabs the attention of the visitor?
Think of it as a forum to advertise yourself and what you can offer.
Instead of just mentioning your job title, mention your talents and how it comes in handy for the company or customers.
Always remember to keep your target audience in mind. Write for your target audience. For instance:
"Marketing manager driven to help clients reach target audience, and equipped with proven record of improving sales and value for over 100 successful clients."
In that simple sentence you've told them your job, what you bring to the table, and how effective you are.
You might like: How to Put LinkedIn on Resume (Correctly) Examples & Guides

3. Write an interesting summary
The summary of your LinkedIn is where you have an opportunity to tell your career story.
Though the words are limited, your creativity shouldn't be.
Spend enough time writing your story in such a way that convinces the reader into believing they got the right man for the job.
Make them enthusiastic to an extent where they get to the point of concluding in their heart; I got to meet this individual!
Keep in mind your LinkedIn summary shouldn't be up to 2000 words, keep it around 1000 – 1300.
Keywords here are important!
Use words strongly linked to your industry, while visualizing the image of who you are as a professional.
Example:
"As the manager at Hail vale coffee in Detroit, I manage the day-to-day running at the coffee shop. With a focus on quality production of coffee and consumer comfort, my job ensures the smooth running of the staff and products availability. My team and I stay updated on the latest trends in coffee making to not only keep hail vale in business but also on the cutting edge."

4. Highlight your experience
You shouldn't just cut and paste your resume onto your LinkedIn profile.
Include past jobs you deem relevant to where you want your career to go.
Avoid describing the company you work for, and channel your energy into describing what you did for them.
Avoid lengthy, non-specific job descriptions. Add reasonable results and a few accomplishments.
Establish how you help developed, discovered or created something different for the company, how you manage to cut costs, yet increased sales revenues, and enhanced productivity.
Remember to always include any important process, system, or organizational improvements you have made.
You may like: How To Effectively Use Facebook Job Search

5. Make connections and request recommendation
Having connections increases your chances of being discovered when hiring managers and recruiters are looking for credible personnel with your background.
Look at the number of your connections as 'the stepping stone to your dream job.
At the very least, your target should be around 550 connections.
Anything below 500 isn't advisable.
If you have 501+ connections, LinkedIn simply reveals you have 500+ connections.
Getting to 500 implies you're a player on LinkedIn. Connect with individuals you know personally, have worked with, met in conferences and workshop.
If you'd like to connect with someone you haven't met, send a note with your request explaining who you are and why you'd like to connect.
Recommendations from other professionals are great tools you need to utilize on LinkedIn.
It isn't a bad idea for people to ask recommendations from their colleagues.
It is considered a nice request when nicely done and your credibility speaks for itself.
Aim to request recommendation throughout your career. This is important to making your profile stand out!
Employers want to know how working with you feels like and want to know how you performed at your previous jobs.
At point like this, recommendation eases the tension.
When seeking for an endorsement, or skill recommendation, think of all the people you have previously worked for and with.
These includes not just your boss but also past colleague and vendors.

6. Include contact details
Include your email, Twitter handle, website, even phone number to make it easy for people to connect with you.
If you're going to be on LinkedIn then the whole point is to make it easy for people to locate and contact you.
It might sound normal but many people neglect this.

7. Keep your page active
LinkedIn is a social media tool, and it is different from other social platforms such as Twitter and Facebook.
It is a useful media to display your professionalism and interests to people of your profession.
Therefore, it is important to update your own post and qualification on your profile, and also do well in engaging in forums and discussions that interest you.
This will expand your network and provide further insight into your capabilities and personality which in turn attract potential employers who may want to learn more about you than just your job history.

Summary
Your LinkedIn profile is a pathway to getting your dream job.
Go all out to make it worth the stare and admiration.
Follow these guidelines to write an outstanding LinkedIn profile or get one of our CEOMichaelHR LinkedIn specialists to do the job.