A business is basically a group of people. They are meant to work together in order to achieve a common goal. To get a job in business and join a business environment, certain skills become mandatory.
Sure, a degree will help, but at the end of the day, it depends on what exactly you want to do. Whether you go to interviews or you try to establish connections, here are five skills that will help you get a perfect position.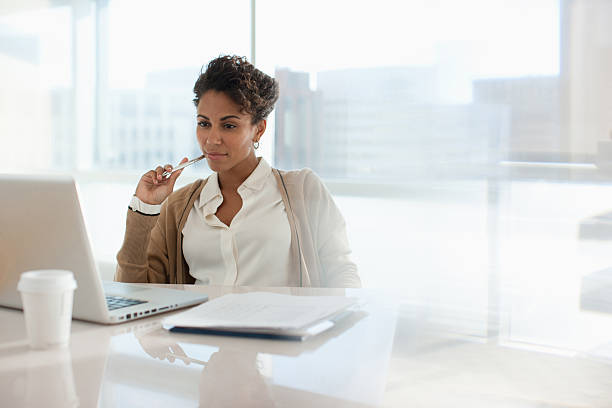 Communication
A business job is about people. This business is run by people for people, so you need to blend in perfectly. If you are not the type who communicates, chances are the environment will feel uncomfortable. Besides, you are less likely to get too far anyway.
How you communicate with others will also affect how the business works in the long run. With these thoughts in mind, make sure you can articulate your thoughts very clearly. Open up about things, express your opinions, offer concise answers and avoid short and simple communication.
A potential employer will also see these things during an interview, so make sure you make a great impression.

Leadership
If you think leadership skills are important for managers only, you are wrong. Leadership is critical in any business environment, even if you are not actually in such a role. Keep in mind that leadership is different from management, yet they might overlap every now and then.
To keep it simple, leadership is about people. Management is also about processes. A strong leader will motivate people and ease teamwork, even if they are not in a management role. Such skills help build more productive environments and can spread over multiple areas.
For example, being a good leader also implies being flexible, motivated, positive and communicative, not to mention having a problem-solving attitude.

Critical thinking
Being in a business role means you need to be harsh to yourself. Decision making could be part of your daily activities, especially if you get a slightly higher role in the company. Decisions can be extremely varied and may target projects and people, not to mention resources. You can start showing your analytical skills and critical thinking right from the moment that you write the resume.
Business people need to make decisions all the time and should adapt to change. You have to analyze and respond straight away, but more importantly, you need to do it with a critical approach. Critical thinking implies assessing information and making decisions according to it.

Financial literacy
Whether or not you are into finance or accounting, financial literacy is extremely important. Business is about money, and every business decision out there will naturally require considering the implications too. You need to become familiar with statements, analyses, resources and linear programming. For example, you will need to master the basics of finances if you want to apply for a job as an Amazon financial analyst. There is no other way around.
You do not necessarily need a degree in finance, but at least become familiar with the basics. As you get better, you can move on to more complex concepts. Start at the bottom and make sure you master a certain aspect before going further.

Organization
Finally, your organization is just as important. Such skills are not all about keeping a tidy desk. Sure, this is part of it, but they go much further than that. You need to be able to organize yourself, find priorities, set goals and chase them one step at a time by creating step by step plans.
Strong organizational skills ensure you do not drift away. You are more likely to accomplish goals and get productive. You can also manage time more effectively, rather than procrastinate. Being organized means, you can also complete your tasks without losing deadlines.
The more organized you are, the less problems you will face, and this is exactly what a business manager is looking for.
As a final conclusion, these five skills are essential to land a business job. Indeed, based on the job you are after, you will also require some education or perhaps more specific skills. But at the end of the day, every successful businessperson masters these skills, regardless of the industry.​