Are you looking to leave a lasting impression on your potential recruiters by using powerful action words for resume?
Resume action words boost the authority of a sentence by clearly communicating your skills and experience.
They facilitate the readability of your resume and spice up the language so recruiters and hiring managers stay locked in beyond the 15 seconds they typically spend skimming.
In this article, you'll learn:
100+ resume action words categorized by keyword and industry
Easy-to-use lists of resume power words, organized to save you time
List of resume buzzwords and resume adjectives to make your work stand out.
How to best use action words for resume
Which action verbs recruiters and hiring managers love to see

Want to save time and have your interview-ready resume in just 2-5 days?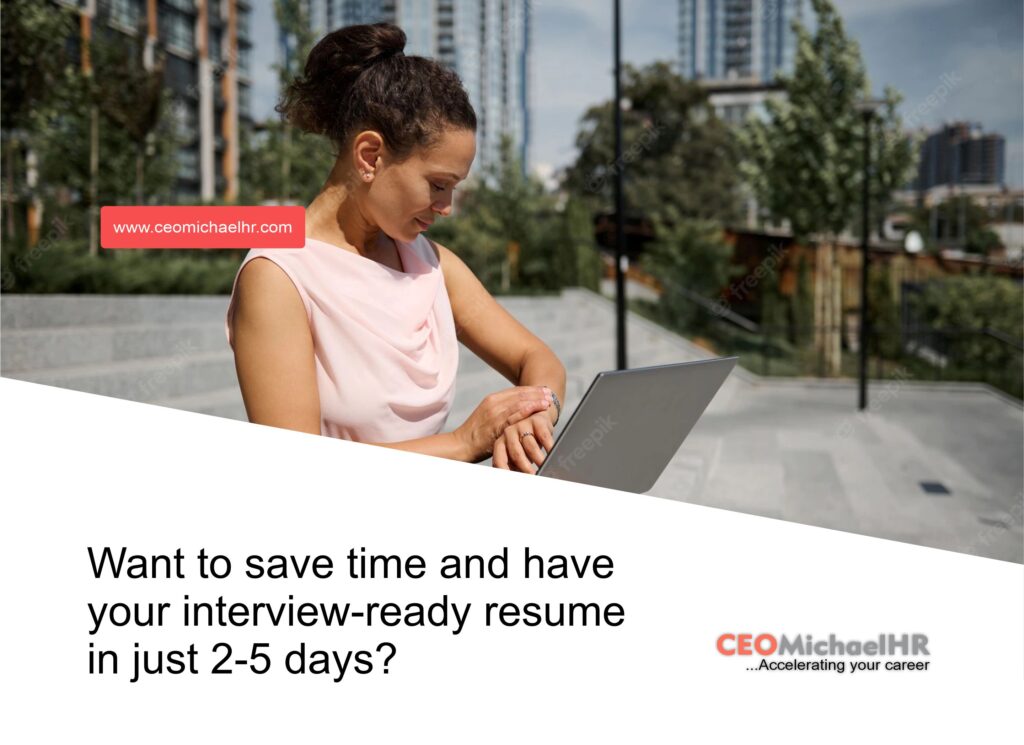 Let our CEOMichaelHR-certified resume writers take the guesswork out of resume writing by summing up and showing off your industry skills and experience.

One of our clients, Ashphu, had this to say: 
My resume writer Rolyns, did a great job with the format, as well as the content. He wonderfully conveyed my skills in a concise and direct manner. I started getting phone calls from potential employers almost immediately after the resume rewrite.

See more success stories



Action Words for Resume to Use Instead of Boring Words
Not all action verbs have equal power. Some weigh more authority than others.
Here, we've furnished a list of action verbs you can use when writing your resume.
While your resume may already include some key action words, it is essential to know if you are choosing the most compelling resume words.
Also, note that some generic action words have been overused, making them too familiar to recruiters that their eyes may skim right over them.
We've tailored this list of action words for your resume to help you replace generic sentence starters with fresh attention grabbers, replace weak, passive voice with focused, active language, and tailor your resume action words to your industry standards.
Some generic action verbs that have been overused include:

Can you spot any of these words present on your resume?
Don't panic! They can be easily replaced with fresh action words that demand attention instead.

30 Examples of Fresh Action Words for Resume

Tired of not landing interviews?
Get our free 3-step guide to writing better resume bullet points, featuring 70+metric ideas you can use!



100 Action Words for Resume Recruiters Love to See


After interviewing a range of recruiters and hiring managers, we gathered a list of action verbs that impact them most when reading resumes.
From their advice, we curated this list of 100 action words for resumes tailored to the categories below.

Industry-specific Action Words for Resume

You might like: 450+ Words to Describe Yourself-Interview tips

People-management Action Words for Resume

Creation Action Words for Resume

Teamwork Action Words for Resume

You might like: 15 Key Strengths to Put on a Resume

Worker Action Words for Resume

Goal Achievement Action Verbs for Resume

How To Use Action Verbs on Your Resume

Be Exact in Your Word Choice
When you are exact in your word choice, you'll be able to demonstrate your unique experience to your potential recruiters effectively.
The 3 experience examples below show how each iteration becomes more detailed, specific, and compelling.
Great: "Led a team of designers, engineers, and writers in the creation of a new blog series that resulted in over 1 million unique users visiting the site."
Awesome: "Spearheaded a new blog initiative that united engineers, designers and writers and introduced over 1 million unique users to the site."
Amazing: "Conceptualized and spearheaded a new blog initiative that united engineers, designers and writers, generating over 3 million organic sessions and introducing over 1 million unique users to the website."
Use online tools like thesaurus.com or the Merriam-Webster Thesaurus to find action words for resume that clearly communicate your experience if you find it challenging to identify the perfect word to use.

Never Write in Passive Voice
Because passive voice can be difficult to detect, we often use it unconsciously.
You can, however, tell you're writing in passive voice if your resume verbs comprise two words instead of one.

Here is an example:
Consider the verb "were impacted" has two words, which makes it sound passive.
An active voice would read "Impacted" in one word.
Another example is: "I achieved". To sound in an active voice, it would read: "Achieved."
As you change and tweak your wording to sound in an active voice, the readability of your resume will be significantly increased.
You might like: Critical Words and Phrases to Remove from Your Resume Immediately

Conclusion
Action words for resume introduce accomplishments and describe job duties while leaving room for key metrics.
Never simply say you're skilled, a go-getter, or hardworking without backing it up with resume power words and quantifiable metrics.
Action words can transform your resume.
Don't forget to be specific, use fresh words, and avoid the passive voice when writing about your resume experience. 

Ready to level up and make that big career move but unsure of the worthiness of your resume?

Let one of our senior Resume Specialists (CPRW) give you a free resume critique to see why your resume is underperforming.

You will receive personalized feedback on the top 3 areas you can improve based on our best practices!