New graduates need to understand that starting at the bottom is part of the process of reaching your goals.
It doesn't necessarily apply to billionaires kids as they already have their lives settled from the onset.
If you are reading this then your daddy isn't Jeff Bezos or Elon musk so buckle up and get your head straight.
6 to 12 months shouldn't be too long to be an obedient trainee, after all, you stayed longer at college with some of your boring teachers.
To be realistic, most people starts from the bottom and that first job prepares them for the years to come whether it's directly linked to their career path or off the radar.
You'll always have something to take home at the very end.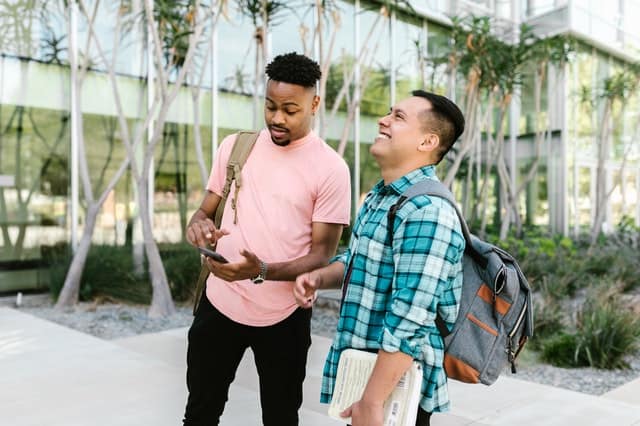 Factors to Consider on How Long to Stay Before Leaving Your First Job!

Opportunity for advancement and skill acquisition
This is arguably the biggest deciding factor when establishing how long you should stay at your first job.
It's the opportunity for advancement/skill acquisition.
It's ok for me to presume that you want to advance your career and learn new skills, right?
If that's the case, 12 months set aside into advancing your career shouldn't be a sacrifice too great.
Paying your bills are unnegotiable and this is true, same goes for acquiring skills for the sole purpose of your goals, this also is unnegotiable.
School teaches you the objective of that career while the practical aspects are drilled into you through hard work and dedication.
In whatever position you find yourself at your first job, thrive to learn the necessaries for your development.

Pay Your Bills
As a young and hungry first-time graduate ready to hit life on its chin and fulfill those dreams and life goals, it's advisable not to get ahead of yourself.
It's necessary to put into consideration that bills need to be paid and most time we don't leave college and get that dream job we always wanted.
That's not quite how it works, though; yet paying your bills is unnegotiable.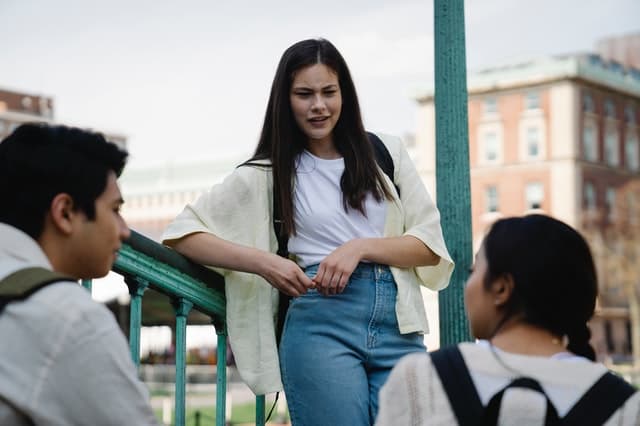 In the spirit and excitement of your first job, also remember you are only staying temporarily and have a limited time to achieve your aim of being there.
This limited time should be carefully grafted in a 6 to 12 months span at least.
Everyone starts out small and have to work menial positions.
Don't aim for your boss's chair until you've earned the right to sit on it.
While paying your bills, always set aside some money for saving/investment

Acquire Work Experience
Acquire professional experience. It will become invaluable in the future.
Time and experience you gain from working at your first paid job aren't always related to the experience gain onward.
If 12months have passed and you feel like you've only gained 60% of experience needed for your position, you still have a long way to go in gaining work experience and mostly it isn't the best time to leave as long as your environment still favors your learning process.
On the other hand, if its 12 months and you have managed to gain 95% of the experience you possibly can, then you aren't leaving much on the table when you decide to leave.
Think about the job market and the demand for your knowledge and skillset.
If you know the demand is high and you see a bunch of job postings on LinkedIn that you think you qualify for, start sending out applications to test the waters.

How to Determine the Time to Leave Your First Job
It's a general consensus that 6 to 12 months is the least you stay at your first job in other to comprehend the practical principles.
However, there is a saying, all fingers are not equal.
So, don't let peer pressure and people-time assumption of how long you should stay at your first job be the primary factor determining when you make a job change.
Just because many people move on after 6 months or so doesn't mean that you should or shouldn't stay beyond or below.
Your case may be different depending on your unique situation at work, how you are doing in your current position, and your plans for the future.
Remember your learning capacity can only be understood by you and no one else.
Remember you took this leap of getting your first job not only to pay bills and save up money to lavish but also to gain knowledge and work experience.
When these are accomplished then its time to change job to that dream job or follow those goal you always had.

Conclusion
This is an individual yet important decision.
Perhaps you know that leaving your job is the right option for you and you have the savings/support to begin the chase for your set out goals, the decision to leave absolutely depends on your situation.
But just know that if you can back up your decision to leave with good points in 6- 12 months, there will be employers out there that are willing to hire you.