The short answer; Yes! Internship count as a professional work experience on your resume.
As air is important to every living being, so is internship to the lives of everyone who aspires to be successful in their choice of career.
The classroom might be a space to learn new skills but in order to get the experience needed to get that job and stand out as the best; you need a work placement while in school.
Internship gives you a wide range of opportunity to apply the skills you acquire from the classroom in the real world.
Internship serves as a foundation to build your skills and experience as employers seek to employ people who already have experience in their career.
A solid internship, stands as one of the greatest investment you can make in your career.
The internship experience is like a two way form of communication; you need the job to get the experience you desire and you also need the experience to get the job you desire.
This simply boils down to the fact that every employer of labor is desperately in need of people who already have work experience.
It is important to note that just because you have a single piece of paper from a university is not a full assurance that you will get any job of your choice without a work experience.
The truth remains, internship serves as a catalyst for your long-term success.
If you really want to go far and achieve greatness in life and your career, internship is the map and key to unlock your world of great possibilities.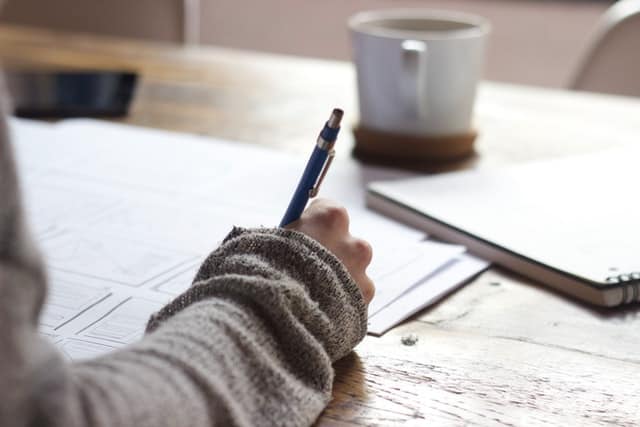 When and How to Use Your Internship Work Experience on Resume
There are specific guidelines on how and when to use internship work experience on a resume.
Feel free to include your experience if the following suits your situation:
When applying for a position in your chosen career especially as an entry level, the internship work experience is the only valuable work experience you can add to your resume.
Never make the mistake of skipping this vital information on your resume.
Internship experience purely in line to the job you need; If this happens to be the situation, then your internship experience is highly important and will help to unveil your qualifications.
The internship work experience is not directly important, but you came in contact with great opportunities and achievements during your internship.
At this point, you may not be able to fix your internship experience to the job available, but you can showcase your worth as an important employee.
Here, it is important to note that how and where you add your internship experience to your resume will really depend on the wealth of knowledge you have in your career.
If you recently graduated from the University and pursuing your dream job, then your internship experience would be showcased at the top of the work experience space of your resume.

Internship Resume Template
Follow this template when tailoring a resume that features an internship position:
[First and last name]
[Address]
[Phone number]
[Email]
Objective
[Write two to three sentences that describe your background, unique strengths and career goals.]
Skills
[List four to eight of your most relevant professional skills in bullet points.]
Education
[School | Degree]
[Dates attended]
[Include a bullet list of academic achievements.]
Experience
[Internship title | Dates]
[Company | Location]
[Add a bullet list of your relevant responsibilities and achievements.]



Internship Resume Example
When crafting your resume, there is need to have a reference for guidance.
With this regard, here is an example of a resume that features internship experience:
Anne Tyler
1234 Applewood Lane
Cincinnati, OH 41073
866-346-2566
anne.tyler@email.com
Objective
Dedicated marketing professional with a passion for campaign strategy, content creation and technology seeking an entry-level role with TrendsNow to work with a team on building highly effective social media campaigns. Looking to gain experience in analytics through platform usage and collaborative projects.
Skills
Strong communication
Excellent writing
Creative problem-solving
Familiar with Google Analytics
Social media savvy
Proficient in campaign strategy
Education
Ohio State University | Bachelor of Arts in Marketing
September 2015–May 2019
Honors Society member
Dean's List: 2016–2019
Impact Marketing and Design member
Experience
Marketing Assistant| Jan 2018 – Jun 2018
Fastidious Fellows | Springville, MO
Created 10 marketing campaigns for various clients under the supervision of top executives
Implemented brand ambassador program that increased traffic to the company site by 12%
Developed contact lists for four account managers on the executive team
Created unique marketing campaigns for 12 clients who provided positive feedback and appreciation
Generated $1,500 in sales for the company within a 3-month time frame by running localized social media ads
The Hallmark of every individual is to succeed in their choice of career and the good news remains; many organization hire student who carry out their internship programme with them right after they graduated from the University.
Internship gives individuals an edge over thousands of competitors seeking for the same job opportunity.
Writing your entry-level resume could come with a lot of challenges, you don't have to worry!
Get amazing assistance with CEOMichaelHR's Professional Resume Packages