Now that you've got that great bartender personality which includes a pleasant attitude, the flair, and a perfect look, the big question comes to mind; Does my bartender resume have what it takes to land me a bartender job?
While mixing drinks may sound simple, we know for sure its not. Same thought goes with crafting a great bartender resume.
Follow our simple DIY guide and make the perfect bartender by improving your bartending resume to showcase your friendly attitude, drink knowledge, and your deft hands.
As you read on, you'll see our tailored professional bartender resume example, which you can copy and adapt to your own personal bartending resume.
What more bonus? You'll uncover our secret formula for writing a resume for bartending jobs that will land you 7x more bar interviews than any you've written or had in the past.
Now, let's have a quick highlight of what insight you'll be having through this carefully tailored guide:
Best bartender

resume samples

that land interviews 7x faster
How to make your bartender resume stand out [with top tips & tricks]
Expert advice and examples to boost your chances of landing bartending jobs
Good bartender resume objectives
How to describe bartending on a resume?

Want to save time and have your interview-ready resume in just 2-5 days?
Let our CEOMichaelHR certified resume writers take the guesswork out of resume writing by summing up and showing off your bartending skills and experience.

Sample Bartender Resume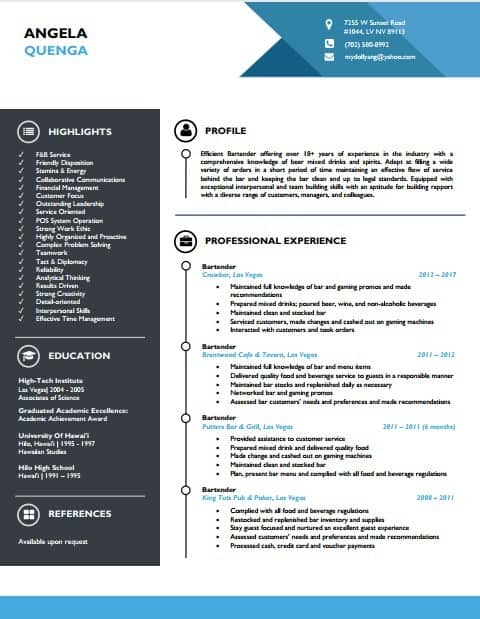 Our resume samples are written by certified resume writers and this is an excellent representation of what recruiters are looking for in a Bartender resume.
Reference this example as you create your own resume.

What users say about CEOMichaelHR:
It was an easy process working with CEOMichaelHR. My resume specialist, Rolyns listened carefully to my career story and followed through in an amazing way delivering superb results! I am grateful.
Ated Taotao

I believe my resume writer did a great job with the format, as well as the content. He wonderfully conveyed my skills in a concise and direct manner. I started getting phone calls from potential employers almost immediately after the resume rewrite.
Ashphu Lari

See more success stories

You might like: Bad resume Examples: 6 Mistakes to Avoid

How to Write a Bartender Resume (Infographic Version)

Tired of not landing interviews?
Get our free 3-step guide to writing better resume bullet points, featuring 70+metric ideas you can use!

Bartender Resume Sample to Boost Your Inspiration

John Smith

E-mail: hey@ceomichaelhr.com
Phone: 555-555-5555

Profile
Resourceful and customer-focused Bartender with over 10 years' experience delivering exceptional customer service while leveraging expert mixology skills to provide clients with a range of services; Demonstrated record of managing a $500K wine inventory at a tapas bar with a 20-item menu; furnished with extensive experience including bar services, fine dining, banquets, weddings and other special occasions at premium luxury hotels and resorts

Highlights
F&B Service
Friendly Disposition
Stamina & Energy
Collaborative Communications
Customer Focus
Outstanding Leadership
Service-Oriented
POS System Operation
Highly Organized and Proactive
Complex Problem Solving
Teamwork
Tact & Diplomacy
Detail-oriented
Effective Time Management

Professional Experience
Head Bartender
ABC company | 2020 – 2022

> Track record of completing beverage orders in a prompt manner, mixed cocktails to the customer's satisfaction and interacted with the patrons in a welcoming and hospitable manner

> Maintained a spotless, fully stocked bar and kept it organized and supplied with bar essentials, garnishes and liquor

> Managed the inventory for the bar as well as placed LBW orders

> Bartended for the [company name] General Manager Convention for managers from all over the country

Head Bartender
EFG Company | 2018 – 2020

> Opened and launched West Coast Flagship location for the New York based organization

> Head bartender responsible for creating seasonal cocktails to accompany quarterly menu changes

> Maintained liquor and wine inventory

> Grew business from a startup location to over $7 million dollars in sales with more than 35% derived from beverages

> Designed and implemented new marketing initiatives which increased sales by 15%

> Kept liquor costs below 18%

Education
Associate Degree in Mixology, Seattle School of Bartending, Seattle, USA | 2007 – 2009
Top 10% of the Program

Awards
Employee of the month
Gilly's Bar, Seattle, USA

Cocktail of the month promotion
Moose Lodge Night Club

Reference
Available upon request


Our Secrete Formula for Writing a Resume for Bartending Jobs
Now, as promised let's uncover our secret formula for writing a resume for bartending jobs that will land you 7x more bar interviews:

1. Select the Best Bartender Resume Template
We agree a bartender does not just guess a drink recipe he hasn't mixed before, right? Sure! Same way you don't want to guess how to write an effective bartender resume.
How also shocking could it be to know that a potential recruiter spends an average of just 15 seconds perusing your resume to make a hiring decision?
This is how much time James Grant needs to mix two cocktails.
So, how do you make your bartender resume look at least as good as Sazerac? Follow through these sections below on formatting an outstanding bartender resume:
Layout: stick with the ever-trusted reverse chronological format
Subheadings: Keep bold to ensure bar managers can easily access what they're looking for
Font style: pick resume fonts that are easy on recruiters' eyes such as Calibri, Arial
Font sizes: body text sections should use 10pt or 12pt sized-font
Margins: leave a 1" margin on each side of your bartender resume
Line spaces: comply with single line spacing to allow enough room for everything
Sections: ensuring sufficient white space keeps it easy on their eyes
Filetypes: save in the PDF format, unless the bartending job description specifies otherwise
Resume template: Use a resume with minimalist design if you're applying to less conservative places and ensure they are ATS-compliant.

Key sections to include on a bartender resume:
Contact details: address, job title, email, LinkedIn
Profile summary: 2-3 paragraph explaining why you're the best candidate for the bartending job
Work experience: detailed history of past job accomplishments in bullet-point format neatly lined up like a row of glasses
Education: brief overview of your academic history from high school, college, to bartending school
Highlights/skills: list of bartending-relevant skills and drink-slinging abilities
Others: certifications, licenses, languages, awards, hobbies etc.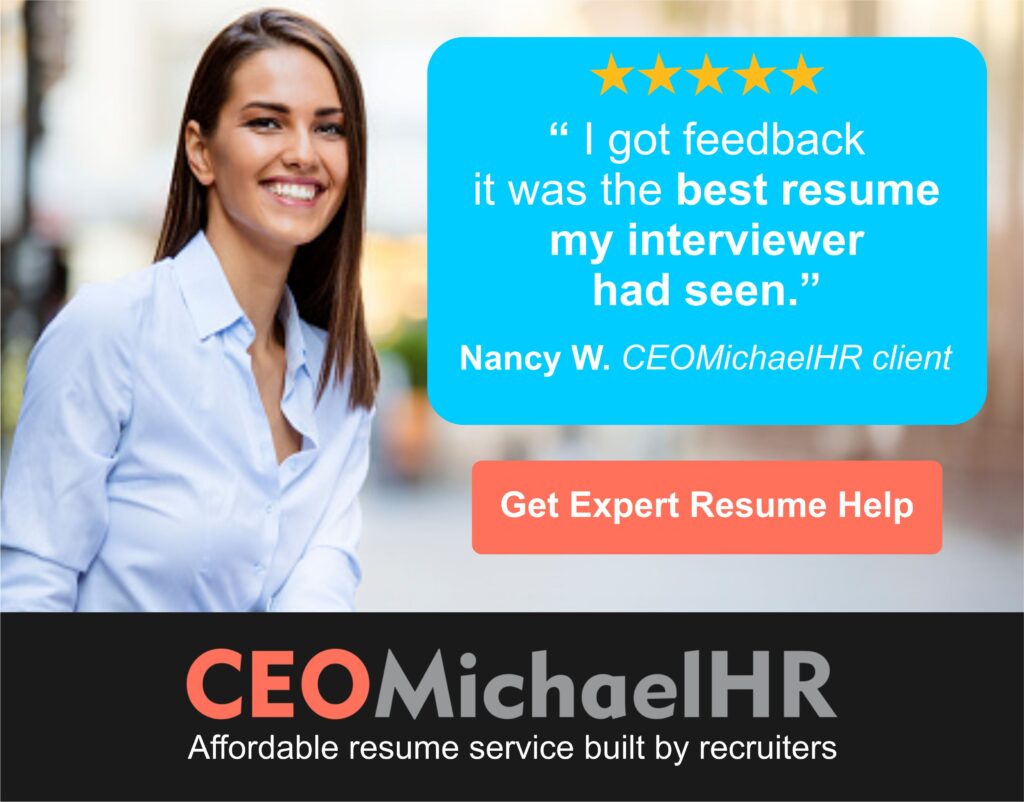 2. Furnish an Outstanding Bartender Resume Summary or Objective
Your best shot on this, is to blend the freshest ingredients together into a bartender resume objective or summary.
Just like the head on a well-poured stout, a resume summary or objective floats on top and lets recruiters know what's beneath is high quality.
At this junction, you may feel puzzled on which is best to use; a career summary or objective.
We recommend using a career summary if you have extensive bartender job experience as a resume summary allows for detail showcasing of your drink-making skills, behind-the-bar experience, and cocktail-mixing background as a professional bartender.
Take advantage of your summary section to highlight one or two choice achievements backed with metrics to show you're the perfect fit.
Consider the bartender resume summary samples below:

Sample bartender resume summary statements
RIGHT
Resourceful and personable Bartender with over 10 years' experience delivering exceptional customer service while leveraging expert mixology skills to provide clients with a range of services; Demonstrated record of managing a $500K wine inventory at a tapas bar with a 20-item menu; furnished with extensive experience including bar services, fine dining, banquets, weddings and other special occasions at premium luxury hotels and resorts.
WRONG
With my 10 years' bartending experience, I am most definitely that guy that will impress you. In addition to my bartending skills, I am great in graphic design, accounting software, and music. I'm looking to get a bartending job where I can put my extensive proficiency to practice.
With the above example, you'll agree with me that the wrong bartender resume example summary come off very unprofessional, bland and out of industry context.
However, the right example is perfectly crafted to catch any recruiters' attention at first sight. The example is a perfect description of who any bar owner will be desperately looking for.
Now, how about when to use a bartender https://numerologist.com/ career objective? We recommend using a career objective when you have experience in alcohol as a teetotalling minor.
A career objective allows for simply expressing your bartending career goals. However, it also serves up a past accomplishment with metrics to quantify your success.
Consider the bartender resume objective samples below:

Bartender resume examples- objective statements
RIGHT
On-going part-time university student with 3 years of experience as a restaurant server. Adept at waiting tables, memorizing daily specials, and keeping customers satisfied. Voted "Server of the Month" 7 times during a 2.5-year employment period at a busy restaurant. Seeking to leverage personable skills and food service knowledge to become a bartender at The Corner Bar.
WRONG
Kindly grant me the position as a part-time bartender, waiter, or restaurant host since I am currently enrolled part-time in college. I have excellent communication, organizational, and interpersonal skills.
Well, having previewed the examples above, each can be summarized in a single word.
The good example: Yah! And the Bad: Nah!
Quick Reminder:
Just as the resume summary, a career objective should be tailored using metrics to furnish accomplishments.

3. List the Best Bartender Resume Skills Relevant to the Job Description
Do you find yourself twirling a flaming bottle of vodka in the air and catching it behind your back while wiping a spill from the counter with your other hand? Great, then you've got bartending skills right there.
But before you proceed, you must know what skills are great to highlight, and how to highlight them on your bartender resume.
Here is the hack:
Carefully study the bartender job description to identify skills-related resume keywords
Write down a list of the general food service and bartender skills you have
Develop bartender resume skills section by including abilities which appeared in both of the previous two steps
Keep it short and powerful—no more than 10-15 bartender skills on a resume for bar jobs
Include your hard and soft bartender skills to round out a resume
You might also like: The Predictive Index Test (All You Need to Know)

Let's take a look at some common bartending resume skills:
25+ bartender skills for resumes
Food & Wine Pairing
Popular Beverage Recipes
Providing Beverage Suggestions
Training for Intervention Procedures (TIPS)
Responsible Service of Alcohol Standards
Great Recall & Memory
Excellent Organizational Skills
Physical Endurance
Stamina and Strength
Health & Hygiene Protocols
Maintaining Tidy & Sanitary Bar Area
Initiative-Taking
Active-Listening Skills
Interpersonal Skills
Ability to Defuse Tense Situations
Barware, Glassware, Bar Utensils & Equipment
Point-of-Sale (POS) & Credit Card Terminals
Problem-Solving Skills
Marketing Skills
Decision-Making Skills
Critical-Thinking Skills
Multitasking Skills
Excellent Communication Skills
Teamwork Skills
Time-Management Skills
Analytical Skills
Technical Proficiency
Now, let's take a step further to see how we can rightly put bartender skills on a resume.

Bartender skills resume example (professional)
RIGHT
Health & Hygiene Protocols
Training for Intervention Procedures (TIPS)
Responsible Service of Alcohol Standards

Entry-level bartending skills resume example
RIGHT
Point-of-Sale (POS) & Credit Card Terminals
Problem-Solving Skills
Multitasking Skills

4. Live Up Your Boring Education to Your Advantage
To practice mixology, you definitely don't require a degree. However, documenting your educational history correctly will give you a competitive edge.
The key is relevance. It becomes a no-brainer if your education is related to the job.

Bartender resume with experience- education sample
RIGHT
Bachelor of Arts in Food Service Management
Nashville Culinary Institute, Nashville, TN
Graduation: 2021
What if you're an applicant with little or no bartender experience? We recommend you beef this section up with other sections such as relevant coursework, academic achievements, etc.

Bartender resume with no experience- education sample
RIGHT
Bachelor of Arts in Bar Management
Raleigh Institute of Culinary Arts, Raleigh, NC

Graduation: 2021

Relevant Coursework: Bar Operations, Bar Management, Drink Pairing, Bar Inventory and Supply Chain, Food Service Fundamentals

Minor: Restaurant Management
Note that unless it's relevant to the job, the education section isn't of utmost importance on a bartender resume. Ensure to keep this section short and straight to the point.
Also, if you have a completed degree from a college or culinary school, you may only need to include your high school or GED on your bartender resume as a chaser.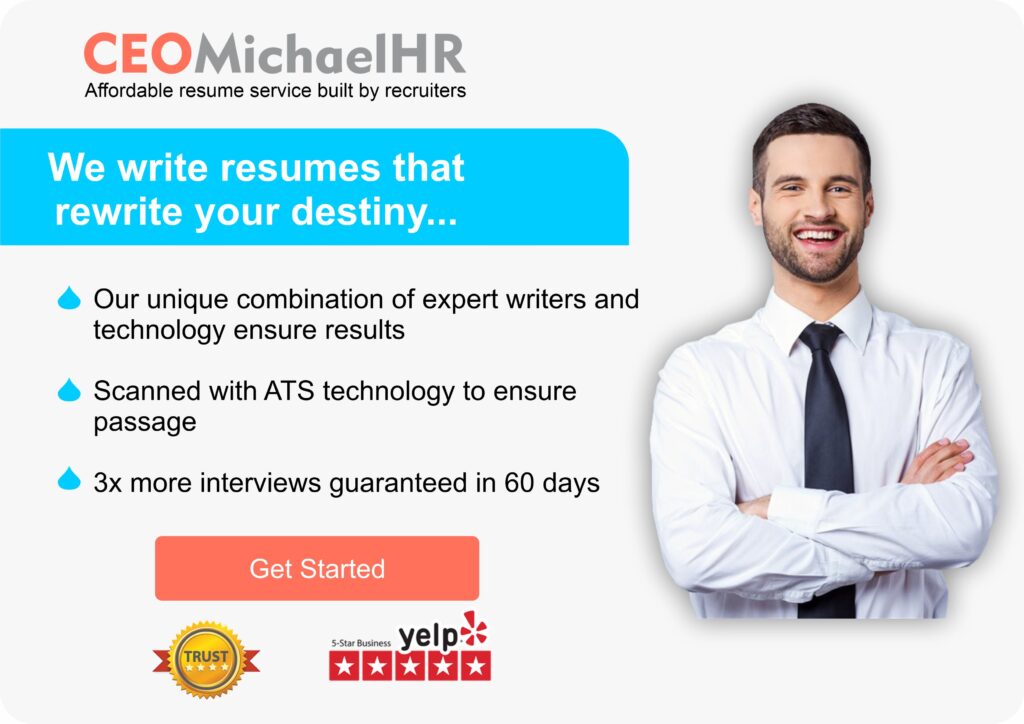 5. Craft an Outstanding Bartender Resume Work Experience Section
Do you know that according to the U.S. Bureau Of Labor Statistics between 2020 to 2030, employment of bartenders is projected to grow 32%, which is much faster than the average for all occupations?
While this data might not sound like so much, it equates an additional 92,100 new bartenders being hired in the United States alone.
As you can see from the data, the bar is set way high, and you can only win the bar owner over with a work experience section as powerful as a shot of moonshine.
We've outlined a sure-fire strategy below to help you shine out your professional experience on your bartender resume:
Let your most recent job be listed first, and then go back in reverse-chronological order from there
Add your previous job title, bar or company name, its location, and the date range you served there
Kick-start each bullet point with an action verb for maximum impact
Outline 4 to 6 bullet points detailing your past job accomplishments in a fashion that targets the bartending job you're applying for
Include metric achievement like adding garnish to a drink to quantify your bar job accomplishments
Great! Now, you have a perfect understanding of what an outstanding bartender resume work experience should include.
Let's see how to put this strategy in practice.
Consider below two bartender resume work experiences with one following best practice and the other; "nah!"

Bartender resume examples (with work experience)
RIGHT
Bartender
Nighty Lounge & Bar, Austin, TX | Jul 2018 – Dec 2020

> Increased bar patronage by 30% on weekdays by implementing drink specials and trivia nights

> Designed and implemented new marketing initiatives which increased sales by 15%

> Created over 50 different cocktail recipes and more than 100 drinks each night

> Stocked, wiped down, and swept the bar area during open hours and after closing

> Suggested food and snack pairings to increase revenue and customer dining time
WRONG
Bartender
Jul 2018 – Dec 2020
Nighty Lounge & Bar

Responsibilities
> Mixed drinks and served them

> Kicked out inebriated customers

> Kept the bar space clean and tidy
From the two samples above, you'll see the first is a perfect example of a great bartender work experience with metrics to back up accomplishments. While the other is as boring as… you get?!
What if you're an applicant with no work experience? We've got you covered! Peruse the samples below to learn how you can showcase your unrelated work on a bartender resume with no experience:

Bartender resume examples (with no work experience)
RIGHT
Restaurant Server
Sally's Steakhouse, Raleigh, NC | Jun 2019 – Jan 2022

> Voted "Server of the Month" 7 times during a 3-year employment period

> Served dining guests at a fast-paced steakhouse in downtown Raleigh

> Helped customers make food and beverage choices according to taste, dietary restrictions, and daily specials

> Liaised with the bar to request ordered cocktails, wines, and beers
WRONG
Restaurant Server
Jun 2019 – Jan 2020
Sally's Steakhouse, Raleigh, NC

Key Responsibilities
> Served food and beverages to dining customers

> Took orders and delivered requests to kitchen

> Recited daily specials from memory.
From the samples above you'll agree with me the first one sounds very professional and backed up relevant proof to show he is the right candidate despite no actual experience as a bartender.
However, the other sample does not sound any convincing but really boring.
Tired of not landing interviews?
Get our free 3-step guide to writing better resume bullet points, featuring 70+ metric ideas you can use!

6. Boost Your Bartender Resume with Additional Sections
Incorporate relevant additional sections to improve the credibility of your bartender resume. These sections add flavors that makes your resume more customized and unique.
Sections such as your membership in professional associations, interests/hobbies, relevant certifications, and knowledge of foreign languages all count.

Bartending resume samples– extra section
Certifications
It is great to add certifications on your bartender resume, especially in situations where a particular license is needed to serve alcohol.
Example of these licenses include; Mandatory Alcohol Server Training (MAST) permit, state-granted alcohol serving license, or the "Responsible Serving of Alcohol" certification.
Volunteerism
Adding a few volunteerisms section on your bartender resume can help you score bartending jobs.
However, ensure to keep relevancy for example; helping out at a soup kitchen (food service) will be better stated over volunteering on a construction site.
Languages
Highlighting your foreign languages on your bartender resume is amazing especially if the bar is located in an area with a lot of native speakers of that language.
Languages for sure gives you a great competitive advantage.
Hobbies and Interests
Are you that individual who loves to brew beer at home as a hobby? This is certainly a helpful tidbit to list on a bartending resume.
Note that hobbies such as your passion for web programming, interest in graphics design, or any other non-relevant pastime must be left off your bartender resume.
You might like: "About Me" on a Resume: Words to Describe Yourself?
Tired of not landing interviews?
Get our free 3-step guide to writing better resume bullet points, featuring 70+ metric ideas you can use!


7. Attach to Your Bartender Resume a Bartender Cover Letter
The importance of a bartender cover letter cannot be overemphasized as they help explain missing details from your resume and allow your personality to shine thoroughly.
You might be missing a good chance on landing that bartending job if you choose to neglect attaching a cover letter to your bartender resume application.
The scenario can best be described as a college student heading to a bar without an ID.

Format your cover letter in this fashion for bar jobs:
Firstly, format your cover letter just as you did when starting the resume
Write the first paragraph of your cover letter in a powerful tune that makes them want to get to know you more
Describe in detail your bartending skills, previous experience, and career history
Highlight metric-driven accomplishments on a cover letter for bartenders, as well
End the cover letter with a general sign-off and tell them you attached your resume for their perusal
Having issues writing your bartender cover letter? Let us help you write a professional bartender cover letter that will land you the job you deserve 3x faster!

Bartender Average Salary
According to Glassdoor, the estimated total pay for a Bartender is $65,642 per year in the United States area, with an average salary of $34,328 per year.
These numbers represent the median, which is the midpoint of the ranges from our proprietary Total Pay Estimate model and based on salaries collected from our users.
The estimated additional pay is $31,315 per year. Additional pay could include cash bonus, commission, tips, and profit sharing. The "Most Likely Range" represents values that exist within the 25th and 75th percentile of all pay data available for this role.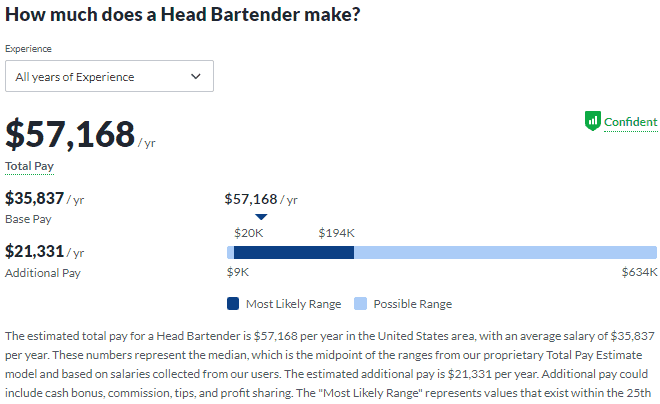 Bartender Resume Job Description
This bartender resume description will help tailor your resume to suit the need of employers.
Some Bartender Responsibilities Include
Preparing, mixing, and serving alcoholic or non-alcoholic beverages to customers at the bar
Interacting, taking orders, and serving drinks to customers
Evaluating customers' needs and preferences, while making appropriate recommendations to management

Bartender Job Description Adverts from Employers
We are looking to employ a highly motivated Bartender to offer excellent bartending services.
Excellent Bartenders should be able to create classic cocktail recipes and innovative drinks while exceeding customers' preferences and expectations. Payment includes salary and tips

Bartender Job Responsibilities by Employers
Prepare, mix and serve alcohol or non-alcohol beverages to bar/restaurant patrons
Interact, take orders, and serve snacks and drinks to bar/restaurant patrons
Assess the needs, preferences, and expectations of patrons, while making recommendations to management
Garnish ingredients to prepare cocktails
Plan and present bar menu to patrons
Run customers' identification and confirm if it meets the legal drinking age
Restocking and replenishing bar inventory and supplies
Adhere to food and beverage regulations

Bartender Job Requirements by Employers
Proven job experience as a Bartender
Good grasp of mixing, garnishing, offering cocktail recipes, and serving drinks
Computer literate
Proficiency in a second language is a plus
Excellent communication skills and a positive attitude to work
Able to keep the bar area clean, sterile, organized, and stocked
Relevant certification

Tired of not landing interviews?
Get our free 3-step guide to writing better resume bullet points, featuring 70+ metric ideas you can use!


Frequently Asked Questions
What Strong Adjectives Should I Include in A Bartender Job?
To include strong adjectives in a bartender job application, your resume needs to be as comprehensive and detailed as possible to achieve this; you'd need to highlight your bartending skills using strong descriptive word adjectives.
You should be able to capture your greatest work achievements in three to five sentences.
Assuming you created a cocktail recipe or a drink that became everyone's favorite or increased the number of patronages, you should use strong adjectives to describe how you achieved that.
Also, use strong adjectives to explain how you probably stayed calm, while handling a three-deep bar on a Friday night.
This information will come under your resume summary and it occupies the top position on your resume as already discussed in the body of this article, so don't mess it up!
Emphasize those key attributes that stand your qualifications out, as well as those achievements you've garnered from previous positions as a bartender.

Bartender resume examples with strong adjective:
Highly motivated professional Bartender with exceptional customer service skills
Knowledgeable about pricing, drink mixing, and dedicated to service with a positive attitude
Proficient in maintaining clean, sterile, and organized bar area, and committed to providing patrons a satisfying experience
A good bartender resume should highlight your ability to provide excellent drink and customer service. It should also contain work experiences in food and beverage environments, with a focus on how satisfied your customers were.
A bartender resume should prove your dedication to customer satisfaction, plus your ability to solve problems when they arise.

What Are the Typical Skills Employers Look Out for In a Bartender Resume?
Typical skills employers look out for in a bartender resume includes;
Teamwork
Communication Skills
Personable skills
Leadership skills

How Do I Include Bartending on a Professional Resume?
Wondering how to make that bar job look professional on your resume? Here's how…
Usually, when you step into the job market, you are most likely going to start off in the hospitality/tourism sector, with such job roles as a Waiter/Waitress, Cashier, Bartender, Chef, etc.
This sector usually helps you build your career while providing the needed experience for future jobs in life.
So, it is not uncommon for people to think that a bartending job does not look professional enough to fit in a resume. Therefore, it is a great chance to show off your bartending skills on a large scale.
Bartender job skills are those excellent qualities that recruiters look out for, aside from academic qualifications.
Some of the skills encompasses IT skills, the ability to work in a team, logical reasoning, and all knowledge you have acquired in previous jobs.
So, basically, there are bartending skills employers look out for when hiring.
While writing a bartender resume, cover letter, or during interviews, you should always highlight those skills that are relevant to the job you're putting in an application.
Endeavor to emphasize the skills that are mentioned in the job description. Research the company and the job advert for the skills to highlight on your bartender resume.

What Is Good Bartender Resume Objective Examples?
Sample1:
Looking for a Bartender role with XYZ business that will benefit from years of experience in preparing, mixing, serving drinks, balancing cash receipts, and ordering supplies
Sample 2:
Looking to secure a Bartender job at CDE business in order to offer customer service and marketing skills
Sample 3:
Highly organized with 8+ years of work experience, preparing, mixing, garnishing, and serving cocktails, planning and preparing bar menus with cocktail recipes, looking to fill a position with EFG company as a Bartender
Sample 4:
Committed professional with skills in establishing interpersonal communication and customer service, seeking to fill a Bartender position with BCD company

What Are Bartender General Job Duties and Responsibilities?
A Bartender has a variety of duties and responsibilities, and they include:
Verifying and identifying age requirements of customers
Mixing and creating cocktail recipes
Processing payment for clients
Cleaning glasses and bar equipment
Making suggestions based on customers' needs and preferences
Recording and balancing cash receipts; preparing cash deposits and taking inventories
Opening and maintaining tabs throughout shifts
Building a rapport with regular customers to create a friendly atmosphere


You might like: 32 Best Paying Jobs in Finance Consumer Services

Conclusion
A great bartender does more than handing drinks over. You mix drinks, keep the bar well-stocked, and offer a friendly smile, amongst other functions.
Their job requires them to garnish cocktails as well as non-alcoholic beverages.
So, at this point of our discussion, we now know a bartender resume is more than just a list of your past jobs.
Like a perfectly shaken cocktail, the bartender resume blends all resume ingredients together before serving them up to the bar manager.
Let's take a wrap on how to write a resume for bartending jobs:
Select the reverse-chronological bartender resume format prior to writing your resume to ensure it's all laid out right
Begin with a bartender resume description of your past work history in detail and ensure it's customized to the bartender job description
Align your educational history correctly and add other sections when you have less bartending experience
Craft a list of your bartender resume skills which are relevant for the bar or club you're applying to
Boost your bartender resume with additional sections, such as certifications or foreign languages, to increase your chances of landing an interview
Revert to the top and add a powerful bartender resume profile summary
Don't forget to attach a bartending cover letter before you send your final application
Do you have any questions on writing resumes for bartenders? or you have any tip or advice for prospective mixologists? We'd be happy to hear from you.
Perhaps, you're having issues writing your bartender resume? Let us help you write a professional bartender resume that will land you the job you deserve 3x faster!
Your bartender CV can also have a professional overhaul at very affordable rates with our experts.
Leave us a comment below, and thanks for reading!