ATS resume writing provides enhanced chances for your resume to be seen by potential employers.
They're optimized incorporating several criteria from layout and design to keywords for ranking high in ATS.
In this article, we'll discuss what ATS resumes are, why they're important, and how to write your own providing example using our sample templates.
So, before you proceed any deeper into your job search, make sure you are psychologically and emotionally sound to certain facts. Some facts you should take note of are:
It is important you know that rejection is part of the job search
Not everyone gets an interview or job offer
One thing that is part of the job search is getting your resume discarded before the hiring manager gets the chance to see it
To reach the hiring manager, in most cases your resume should first pass

an Applicant Tracking System (ATS)
In this case, here is the thing. Over 70% of job application fail to pass!
There should be no course for alarm though. We at CEOMichaelHR have got you covered!
Getting your resume parse the applicant tracking systems is not difficult. In this article, we're going to teach you all you need to know about building a job winning resume.

What is Applicant Tracking System (ATS)?
An applicant tracking system (ATS) is a software employers use to manage the entire application process. This system collects, scans and ranks all of the applications based on certain programmed criteria.
However, according to Wikipedia. "An applicant tracking systems (ATS) is a software that enables electronic handling of recruitment and hiring needs".
An ATS can be implemented or accessed online at enterprise- or small business levels, depending on the needs of the organization; free and open source ATS software is also available.
An ATS is very similar to customer relationship management (CRM) systems, but are designed for recruitment tracking purposes.
In many cases they filter applications automatically based on predefined prerequisites such as keywords, skills, former employers, years of experience and schools attended.
This has caused many to incorporate resume optimization techniques similar to those used in search engine optimization when creating and formatting their resumes.
Initially, ATS was created for bigger and larger companies. And you can see that in the numbers: 75% of large companies uses an ATS because they receive thousands and thousands of applications for a single job opening.
But today, the case is different as companies and businesses of all sizes and types employs the use of ATS for their recruitment purposes (including over 98% of fortune companies).
You might like: How to Get More Results with a C.A.R. Resume

Why Do So Many Companies and Firms Now Use ATS?
Companies of all sizes uses Applicant Tracking Systems (ATS) to select resumes from applicants to fill at least 70% of their job openings.
As a job seeker, you may not like this system as they have tendencies of rejecting resumes since they are not human.
However, not minding this system means you would have removed yourself from almost 70% of the jobs out there that could be yours. So, as a job seeker, you will want to keep an eye with the latest development in these areas.
While you may prefer to work for a company that do not employ the use of ATS as against the ones that does, it may be self-defeating, since many companies have been forced to adopt the use of applicant tracking systems for their recruitment purposes due to either volume of applicants or some sort of government policies.
About 96% of most recruiters say that using ATS has improved their companies for some major reasons:
1. It proves highly productive for company use: This system is very productive in time and energy conservation. Instead of going through so many stacks of papers assessing resumes, the online system simply simplifies the process and make things organized.
The system narrows down the flood of applications, saving those precious time, energy and resources. By using ATS systems, companies gain efficiency.
The way of employment for each person and each job now can be accessed quickly through the internet. This saves companies time, reduces errors, and ensure proper tracking on individual applications.
Off course, there is always going to be the need to network in other to find jobs which ATS systems may not proffer you. Though, through networking and having a very strong formatted resume written, you stand a better chance of being selected for hiring after the ATS test have been performed.
So, if your resume passes the ATS system filter and you have networked properly to get noticed, you have by so doing improved your chances of being selected for hiring.
2. Government reporting requirements: For a while now, there has been an increased reporting requirements on job applicants, including information on race and disabilities to ensure conformance to Equal Employment Opportunity (EEO) requirements by the US government.

Companies now can easily comply with this government requirements simply with the use of ATS systems. Secondly, by choosing to only interview candidates selected by the "impartial" ATS systems, companies protect themselves from potential suits from job candidates who claims discrimination.

The system is non-discriminatory. This means it is not partial. Factors such as age, gender, ethnicity or race which people in authority may consider; the machine system would not. In other words, the system is not biased!
3. Number of applicants: The web is a global market that is why when companies post jobs online, they receive hundreds of thousands of applications. Many of these applicants, summits their resumes to different online job opportunities whether or not they are qualified for the job.
If a company decides to review thousands of resumes for its opening announcement, then they have really got a lot of 'idle' work because no company has the personnel to review only resumes without doing other work.
You might like: Is Canva Good for Resumes?
To explain a bit further, take for instance a company has about a thousand resumes to review with an average reviewing time of 3mins each. It would take about 3000 minutes, an equivalent of 40 hours to review only the first thousand resumes they receive.
Therefore, as the number of applicants to jobs increased due to the internet, companies began to use ATS systems.
By using algorithms to search for keywords indicating possession of the key skills required for the job, this substantially reduced the number of resumes a human needed to review and allowed them time to review the resumes thoroughly.
Even if the method eliminated a few qualified candidates, as long as the company can find a qualified candidate for the job, it increased efficiency without impacting their ability to fill the position.

How Does the ATS System Work?
Let us now give you an outlined format of how the ATS system works:
The system first of all creates a job posting for the company
After that, it then publishes this posting to company websites, job boards, hiring platforms or emails
When an application for the job comes in, the system immediately scans it
The ATS system will now divide the resume into different resume sections: Education, Skills, Work experience, Languages, Certifications, Awards and recognitions, etc.
To check whether you match the job descriptions or not, the system will search for specific keywords and qualifications
An example will give us a better illustration:
You are applying for a graphic director position. Your resume summary writes:
"Very creative graphic designer with 7 years' experience in creating, editing videos and animation contents. Proven experience with 90% customers satisfaction and strong background in company branding."
ATS reads:
"Graphic designer"
"7 years of experience"
"creating, editing videos and animations"
"90% customers satisfaction"
"strong background in company branding"
Then, matches it to their list of requirements:
CHECK: Graphic designer
CHECK: 7 years of experience
CHECK: creating, editing videos and animations
CHECK: 90% customers satisfaction
CHECK: strong background in company branding
NOT CHECK: organizing skills
NOT CHECK: Photoshop software
If your resume does not match with the basic requirements, it automatically gets discarded. But if it does, then it get ranked by relevance (i.e. the best resume goes on top of the employers' list)

How To Write An ATS Resume (Step-By-Step Process)
Now that you know how ATS works, we're going to teach you how to beat it. This is a step-by-step method to creating an ATS friendly resume:
Are you a fresh graduate or probably new in the labor market? You might want to check out our guide on the differences and similarities between CV and Resume before learning how to optimize it for ATS!

Step One: Pick the Right Format for Your Resume
The easiest format for an ATS to read is reverse-chronological. This format places the focus on your work experience and put them at the top of the page. Then, it sorts your experience from most to least relevant.
The sample template below furnished by our resume specialist highlights work experience as "Growth Trajectory & Value Creation".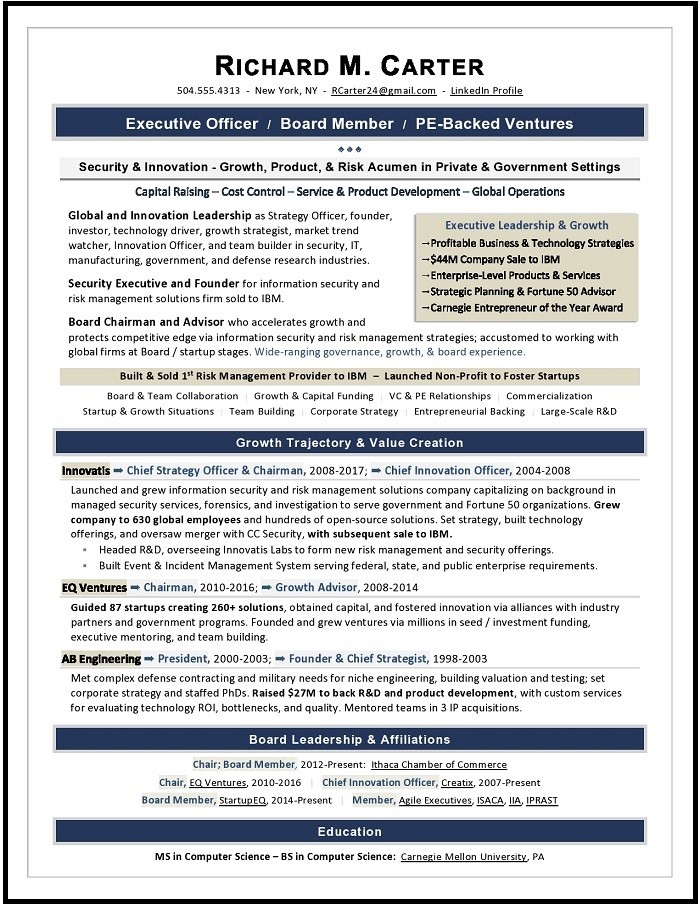 For some reasons, this format is the most popular among recruiters. Almost 99.8% of the cases, reverse- chronological resume has the best layout to go for.

Step Two: Choose the Appropriate File Type
A PDF file is universal, and can be read by most ATS, so that should be what you go for.
One beautiful thing about a PDF file is that, it has a great way of maintaining the design and format of your resume.
Some applicant tracking systems (especially the old fashioned ones), however, do not read PDFs. Before applying for the position, it is important to check the job advertisement very well.
If it was explicitly stated that you should apply with a doc file, then that means their ATS will not be able to read PDF files. So, it will be important to submit your resume using a .doc file.
You might like: How to Write a Resume with No Work Experience

Step Three: Use an ATS Resume Template
A lot of applications get rejected because their resumes are written in templates that ATS cannot read. Fancy template which you may have spent a lot of money may be scrambled by the ATS system. Therefore, it is important to pick a tried and time tested ATS friendly template.
Our resumes are developed side-by-side with recruiters and employers to help you create an outstanding resume.

Step Four: Use A Simple Layout
Use a common simple font, use bigger font sizes for headers and smaller ones for the main content.
Do not forget to choose simple bulleted point that makes your resume have a professional feel.
A solid circle or square bullet point is your best shot, as any complicated character may be incompatible with an ATS system.
Here is what a correct entry should look like:
Languages
French – Full proficiency
Latin – Intermediate

Step Five: Label Your Sections Right
Everyone with common sense seem to know this, but we have to mention it anyway.
Endeavor to list your work experience under "experience," skills under "skills," educational background under its own section, etc.
That is the only way ATS knows what it is reading. Quite smart, isn't it?

Step Six: Tailor Your Resume with Resume Keywords
This is how we define it, "keywords are words or short phrases related to the specific requirements for a job."
Applicant tracking system scans for these words to find the best candidates for the job opening. So, the more keywords your resume contain, the better your chances of selection by the system.
Let us now show you how to construct your resume so that it contains a lot of keywords, and pass the screening: To find the right keywords, go through the job advertisement you are applying for.
There are two kinds of keywords that you should look out for: (1) job-related skills and (2) action verbs.
Job-related skills are your primary characteristics and qualifications for the job. E.g.: software development, research, human resource management, data analysis, problem-solving, etc.
Action verbs indicates that you have already https://www.overnightglasses.com/ accomplished some amazing fits and that you have succeeded in your chosen job position. Now because of your contribution to the company you have worked with, you are very well recognized. E.g.: Developed, Maximized, Managed, Led, Innovated or Invented, etc.
You might like: How to Use LinkedIn to Get a Job
After scanning the job posting or Ads, make a complete list of this keywords, and mention them in your resume. Keep it noted that you are not to just throw this keywords around the corner.
Your resume will be read by humans after it has been passed by ATS!
Quick Tip
> Do not make use of acronyms.
Some ATS systems do not understand abbreviated words. Spelling the word out and adding their acronym is best practice.
E.g., Master of Science (MSc.)
Now let us look at a practical example below:
Below is a practical example and the most important keywords of the job ad are written in bold. If you notice, one can be able to group words for each section of the resume.
Social Media Expert Job Ad
We are searching out a focused expert on social media to draw and connect with targeted members of online communities, platforms, and networks.

Responsibilities:

> Develop and execute social media strategy through competitive analysis, network commitment, benchmarking, communication and audience recognition.
> Generate, edit, publish and distribute regular content (original text, images, video, or HTML) which creates meaningful connections and encourages community members to take action.
> Develop constantly by collecting and analyzing appropriate social data/metrics, ideas, and best practices and then acting on it.
> Work with other departments (customer relations, marketing, etc.) to maintain credibility, identify key players, and coordinate activities.

Requirements:

> Good consulting, reporting, editing (photo/video/text), presentation and communication skills
> 4+ years of social networking expertise and social research software knowledge
> Adequate knowledge of web design, web development, CRO and SEO.
> Knowledge of online marketing and a good understanding of major social media platforms.
For example, keywords like collecting & analyzing, develop, and execute can be used in the work experience section. While under the skill section, you will ensure to list the skills that the job ad requires, like: CRO, SEO, COMMUNICATION, SOCIAL NETWORKING.
Other keywords such as software knowledge, studies in communication, marketing, can fall under the Education section.
This is how a wining example of an ATS resume should look like, we promised to show six (6) and here we are delivering below:
ATS RESUME SAMPLE 1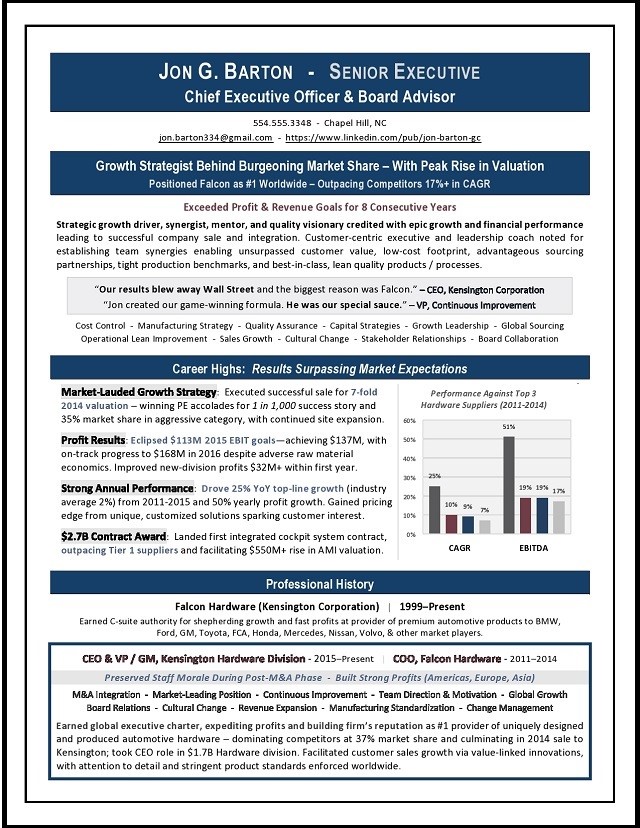 RESUME SAMPLE 2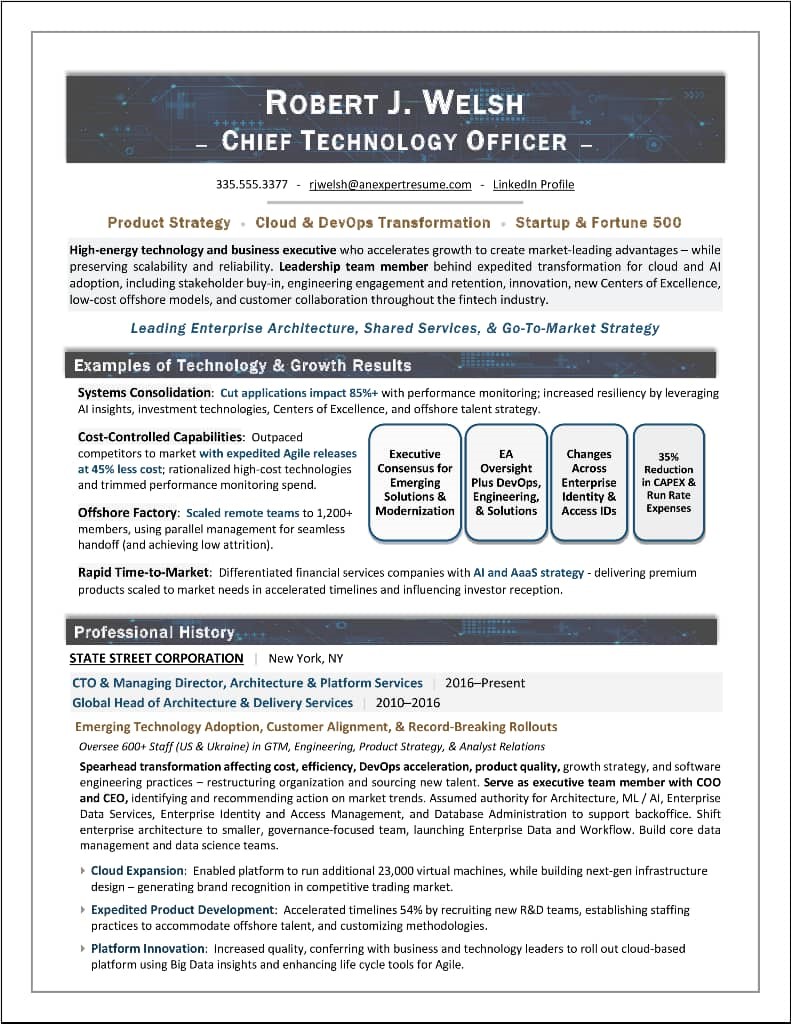 ATS RESUME SAMPLE 3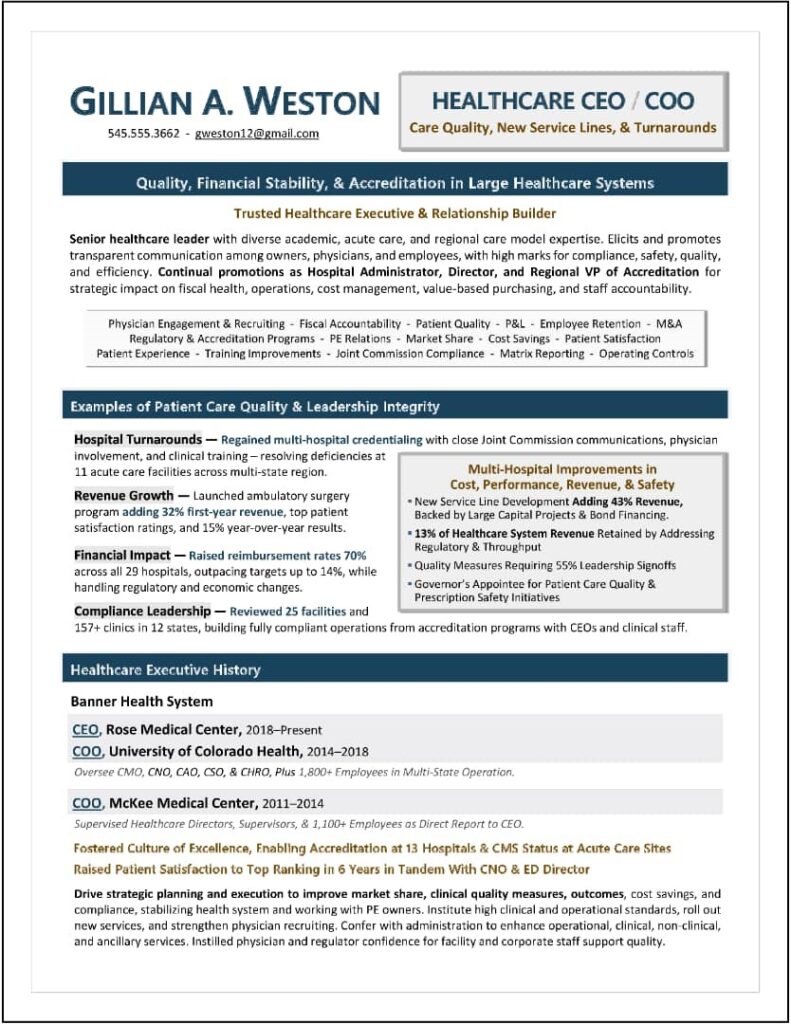 ATS RESUME SAMPLE 4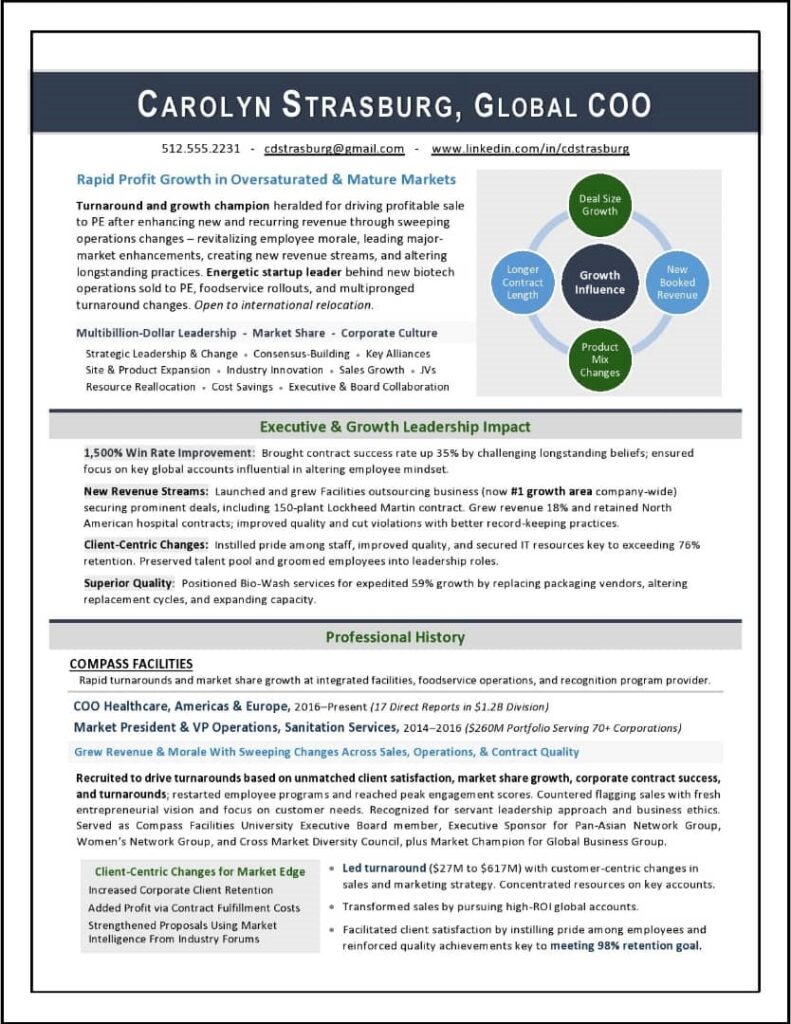 ATS RESUME SAMPLE 5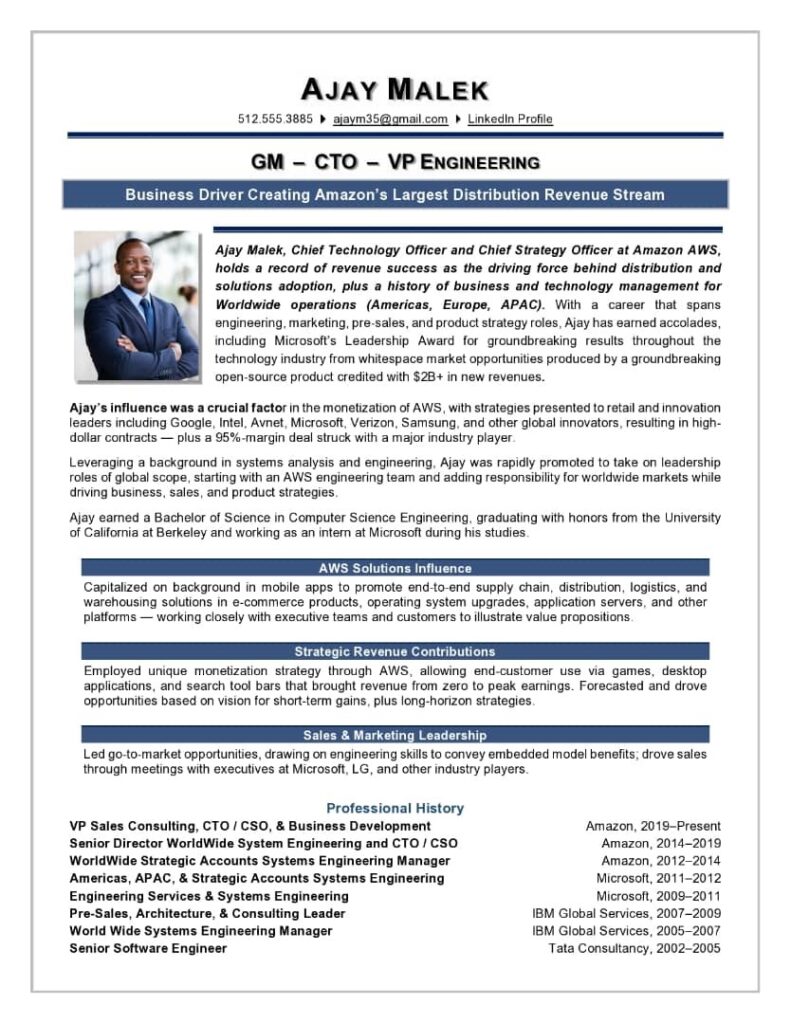 ATS RESUME SAMPLE 6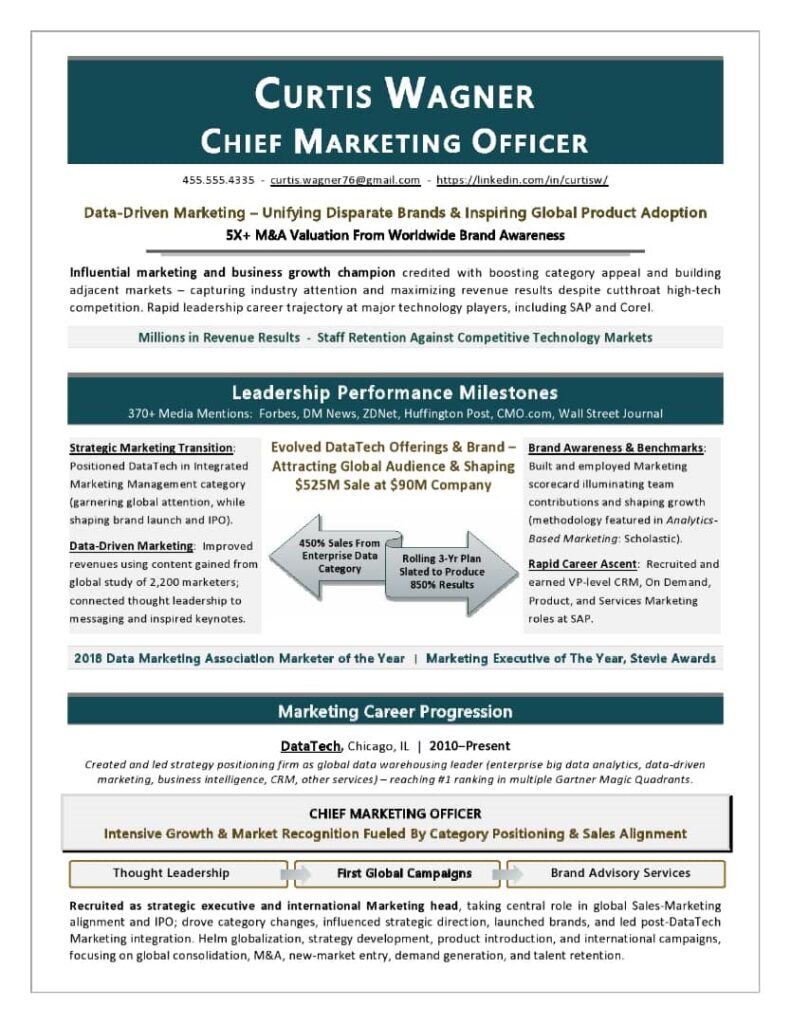 How To Run an ATS Check on Your Resume?
In mathematics class during high school, we check through our answer for a particular arithmetic problem to know whether we have gone through the process in the correct approach.
It is thesame thing here. After you must have carefully created your ATS resume, there is a very easy way to ensure that your resume is compatible with an ATS system.
The first thing to do, is to copy your resume information and paste into a plain-text document. Then paste it into jobscan.
Afterwards, paste the job description you are entering for, and hit "scan!"
The software will tell you just about what your resume lacks.
In conclusion, we have learned in this article that most companies uses Application Tracking System (ATS) to ensure a smooth management of their application process. It is a powerful system that collects, scan, and ranks your entire resume.
Also, this tool is more of an advantage to the recruiters than it is to the employees. We say this because almost 85% of job seekers fail to pass the system. And for most reasons why a lot fail is because they do not know how to go about creating an ATS friendly resume.
A friendly ATS resume has its font, design, layout, and the use of bulleted list very simple and not complicated.
Very importantly, you must note that keywords are vital. ATS scans the document for keywords, so you must tailor your resume to have relevant keywords associated to your job posting. And make sure to group those words into relevant categories.
How useful is this full guide to writing an ATS friendly resume? Please leave a comment below and let us know about it. We welcome valuable contributions as we improve by these standards.
Ready to land that dream job? To make it happen, you'll need a resume- not just any type of resume, but a metric-driven ATS resume designed by our professional resume writers.

We guarantee you'll get 3x more job interviews within 60 days or we'll rewrite your resume for FREE!
Give your resume the boost it needs. Use our resume writing services today!