In today's modern world where job seekers are key-driven with the aim of securing a job at all cost, it's so interesting as job seekers wants their resume to look graphically cool.
The limitation here is that not all job seekers are graphic designers which is why a lot of them try to find a "hack" in creating a visually appealing resume to enable them stand out from the crowd.
The hack here is Canva; a versatile design tool that is free and easy to use.
It allows one to create social media graphics, presentations and resumes without any graphic design know-how.
It's amazing, isn't it? We are going to find out if Canva is good for resume as we proceed;



What is Canva?
Canva is an online graphic design platform.
It is used to create business cards, logos, social media graphics, posters, presentations, and, of course, resumes.
Canva is an online graphic design platform that offers templates, layouts, photo filters, millions of images, and hundreds of fonts as well as icons and shapes.
The basic service is absolutely free.



Is Canva Resume Good?
Canva as the name implies may have its attractive sides like finding it easy and free to use, and the templates appearing pretty sharp.
In terms of job search, using Canva to create resume may be appealing but not always effective.
Here are the reasons limiting the design tool (Canva)

1. Canva Resumes Do Not Pass Applicant Tracking Systems
Applicant Tracking System (ATS) are used by human resource and recruitment agencies to perform the initial screening of your resume.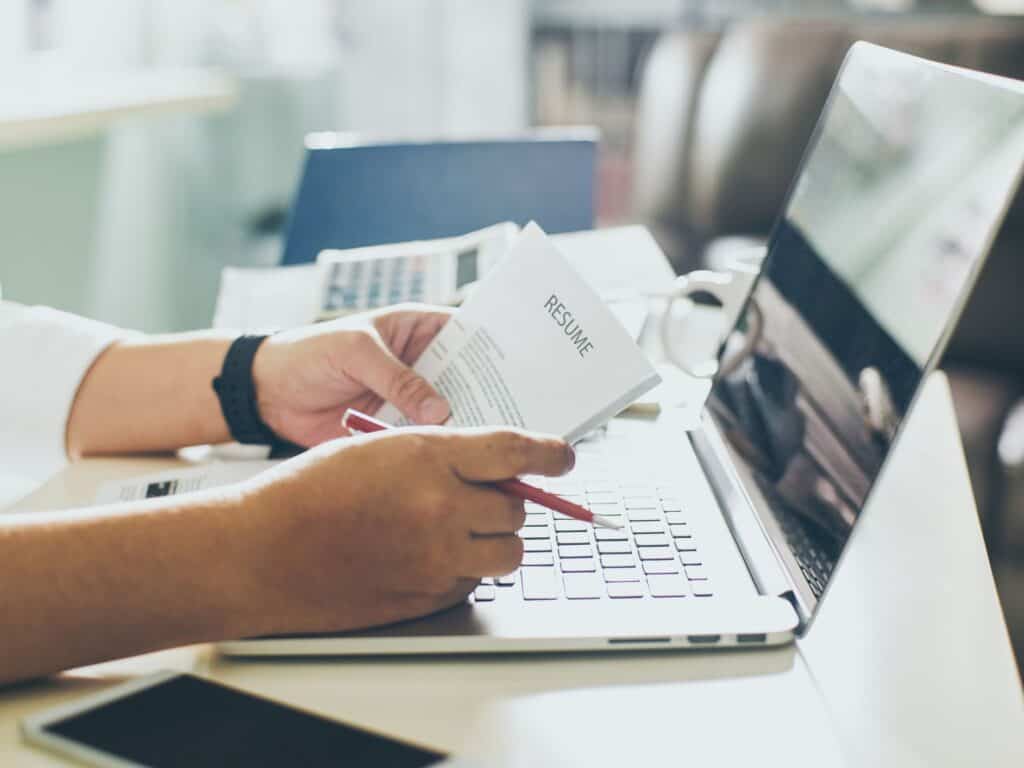 As many companies now employ an automated system known as Applicant Tracking System (ATS) to collect, sort, scan and rank resumes based on certain programmed elements, it makes it difficult for a canva resume to pass.
There are several strategies you can employ to beat the resume bots, and a lot of these strategies focus on the design of your resume.
For example, with the resume bots, it's important to use a clean resume design.
This means that there will be no unusual formats as applicant tracking system have a difficult time reading through.
Use of any images or charts often become a mess in the ATS.
Our goal is to get our resumes past these applicant tracking systems so they can get into the hands of recruiters and hiring managers.
Even the employers reading your resume are more concerned with your skills and experiences, not just the design of your resume.
The ATS remains a limitation as Canva is no match for it no matter the interesting and unique designs it offers because they are designed with headshots, icons, various fonts and other graphic elements.

2. Canva Resumes Are Only One Pager
A resume that is more than a single page were not acceptable back then even with many years of experience, but as time passed on recruiters, hiring managers and HR managers don't mind a resume that is more than one page.
Research by ResumeGo proved that recruiters are 2.3 times more likely to prefer a two-pager resume over a one-pager resume regardless of an applicant's job level.
Why is because young professionals today tend to have a lot more valuable experiences, even when they're fresh out of college. Experiences such as; freelance work, study abroad experiences, etc. counts!
Another limitation to Canva as a resume design tool is that as you check out the resume templates, you will observe how they follow one common trend since they are all built for one page which makes it difficult to edit into two pages.
It's easy to duplicate the first page of the resume but that duplicates every section on the first page which isn't necessary.



3. Canva Resumes Leave Out Valuable Information
Another reason why Canva resume is not acceptable is because it leaves out valuable information about you.
Here, the design creator certainly understands how to make a simple template and utilize space but, when observed, you will notice that not all your listed experiences are entered.
You will also find there are quite a few missing sections.
"Grey and black professional resume" is always appealing but upon closer evaluation, you will see that there's little or no room to pen down your job experiences.
While your contact information can professionally be represented on one line at the top of your resume, under your name no matter the credibility of the information, canva will instead leave a chunk of space on your resume for contact information.
Important missing sections from some of these templates include achievements, awards, career summary and key skills section.



4. Should I Ever use Canva Resume?
Canva resume template should be written off especially as it doesn't have a good chance of passing the application tracking system (ATS).
It will only be a one-page resume without having your full qualifications, skills, achievements and work experiences which can improve your chances of landing interviews.
In many cases, you will feel so unlucky as your creative resume design will work against you if you wish to show off your appealing design along with other interesting skills.
Canva is limited and definitely not a great choice for a professional resume formatting.



Conclusion
Canva resume may be free, easy to use, and even tempting too but same Canva may be harming your job search.
It's better to work with a skilled resume writer who understands the nitty-gritty of creating a professional resume as the main goal is to pass the application tracking system ATS which Canva can't achieve.

Related Articles:
Bartender Resume Examples
Q&A: How Far Back Should A Resume Go (FOR WORK HISTORY) 2021?