If job search could even be a journey, a stellar professional resume writing is your gateway!
The key principles of writing a professional resume have remained unchanged over time, but advancement in technology mean more aspects of the application and hiring processes happen online than ever before. To keep up to date current best practices, you're better ready to put your resume to figure for you.
Personnel who peruse resumes often times such as recruiters and hiring managers, will tell you about 10 and 30 seconds is typically spent on deciding whether a resume is worth the read or not. If nothing impressive is captured within that window period, the resume is trashed without a second glance.

However, if your resume is visually appealing, organized, and straight to the point, 30 seconds is more than enough time to catch the reader's attention and encourage them to take a deeper glance.
The key aim and focus of a resume is to professionally furnish your relevant skills, education, experience and accomplishments.
Below are standard guidelines outlined to make a succinct and organized resume that helps readers immediately spot out a candidate that is worth their time!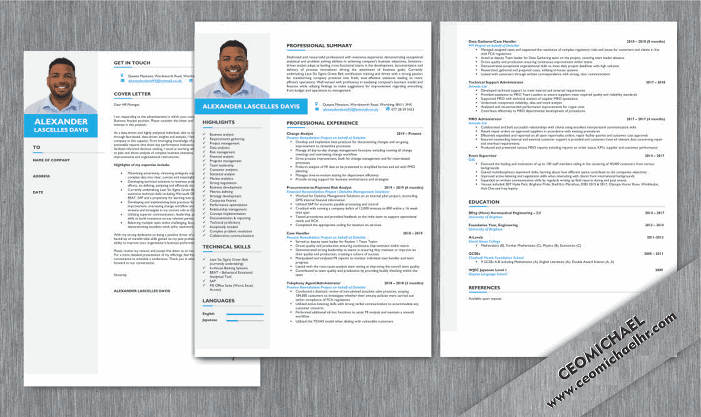 Order of Elements
Generally, a professional resume should pattern this way:
Full name, address, and contact details/information
Professional summary of qualifications or objective statement for entry level positions
Education, certifications and trainings
Other relevant details such as; technical skills, memberships in industry organizations, etc.


You may note quickly that for recent graduates, it is appropriate to put Education immediately after the target, followed by past employment/internships and relevant coursework.
Length
A general rule of thumb is to maintain your resume in one or two pagers. However, the actual length depends on the amount of relevant information you've got to offer. A one-page resume will suffice if you have been within the workforce for less than 5 years. Only in certain special cases should your resume be any more than two full pages especially within the US, Canadian and Australian job markets.
Furthermore, ensure to maintain your work listings within the past 10 or 15 years, except earlier experience play relevant to your targeted position. If a second page is required, ensure there is enough content to fill a minimum of 1/4 of the second page.
Format
To boost your chances of landing an interview, carefully select a visually attractive and well organized resume format incorporating effects such as bold or italics, text centering's, or indentations for emphasis. Keep it succinct and consistent. For example, if one heading is bold, every other heading should be bold.
When you're perusing a prospective employer's internet site , you'll get an honest idea of how traditional or contemporary the company culture is. Ensure to use a high-quality paper choice of bright white. Within the past years, the quality was cream or light gray stationery, but bright white seem to be a better choice as the resume may be scanned, faxed, or copied.
Graphics
A simple graphical touch can facilitate the visual appearance of your resume. It project your documents and make it stand out visually from the remainder on the interviewer's desk.
A graphic may be seen as too informal if the industry or the organization you're applying to is extremely traditional. Also note that graphics might not work ideally in faxed or emailed resumes. However, in a printed resume, they will be very effective.
Fonts
Good font choices for resume include time-tested typefaces like Times New Roman, Arial, or Georgia. Other great choices include Gill Sans MT, Tahoma, Trebuchet, and Verdana. Even Courier New, which offers a standard "typewriter" look could also be appropriate. The recommended type size on a resume can usually be from 10 to 12 points.
Margins
Key points to remember when selecting resume margins are:
Adequate "white space" on all four sides to make a clean and readable look
Space for the interviewer to form notes on the page
Conclusion
Sending a visually appealing resume with grammatical errors in it is like getting to an interview with spinach on your teeth. So please, spell check, proofread, and allow other people proofread your resume before you send it out.
Related Reading: Bad Resume Examples