Chances are you have career-related questions you seek practical and genuine answers to, thus landing on our page furnished with a list of the most inspiring career blogs worth reading.
Undoubtedly, career blogs are a great resource for answering any career-related questions you might have. Additionally, these career blogs host a pool of career coaches, industry specialists, and career consultants with real-life experience, challenges, and ways they overcame.
With our carefully curated list of the most inspiring career blogs, you are sure to learn more about your industry and get ahead in your career.
The exciting part; whether you're fresh out of college, an entry-level professional starting your career, a retiree considering launching a business, or you're anywhere in the middle, this list of career blogs is enriched with amazing real-life experiences to boost your career and help you succeed.
Note that each of the career blogs listed below was selected based on professionalism and high-level accuracy.
So, without much ado, please grab a cup of coffee as I present our list of the 10 most inspiring career blogs you can follow to boost your work productivity and overall career!

10 Top Career Blogs Worth Reading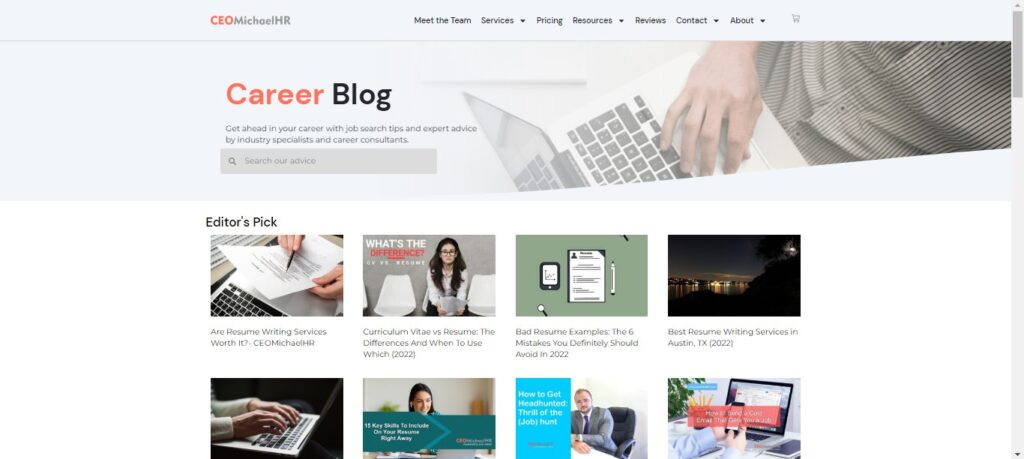 About
CEOMichaelHR is a resume writing company focused on jobseekers' personal and professional growth.
We are equipped with a network of Top Niched writers, recruiters, and career consultants.
We cover career-related topics across resume & cover letters, professional networking, branding, job search, and interviews.
With us, you'll never miss out on exclusive stories that will supercharge your career!

Must Read
Unique Answers to "Why Should We Hire You?" for 25+ Positions
25 Unique Interview Questions To Ask Employer
Top 10 Female Dominated Professions in the US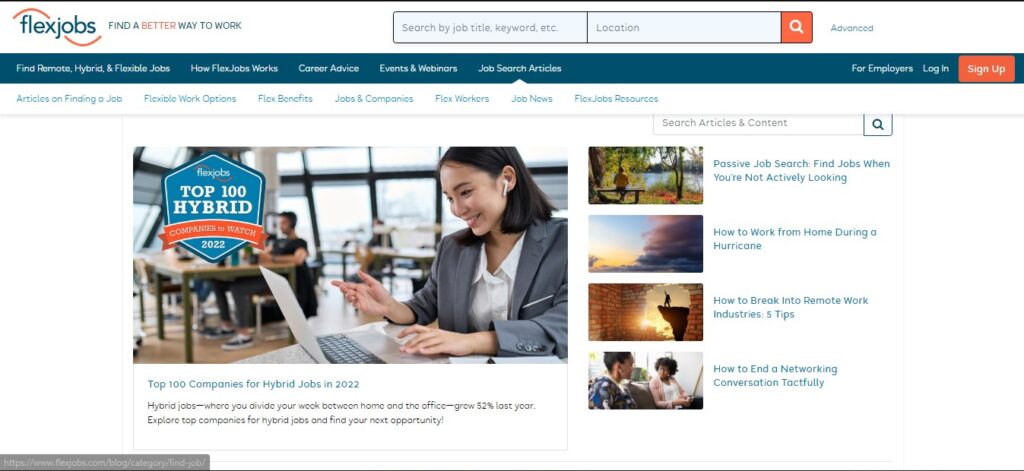 About
FlexJobs has been one of the best job search sites for hand-screened flexible and remote jobs (work-from-home jobs) since 2007.
They produce a massive database of articles that offer the savvy job seeker various resources across interviews, career guidance, and ideas on finding the perfect flexible position that fits your needs.
Whether you're a nature lover looking for a flexible role that supports conservation or a data analyst seeking to understand if a hybrid resume format is appropriate, you can indeed have great helpful tips that will project you ahead.

Must Read
Why You Need to Set Job Search Goals
10 Companies Hiring for Flexible Jobs This Fall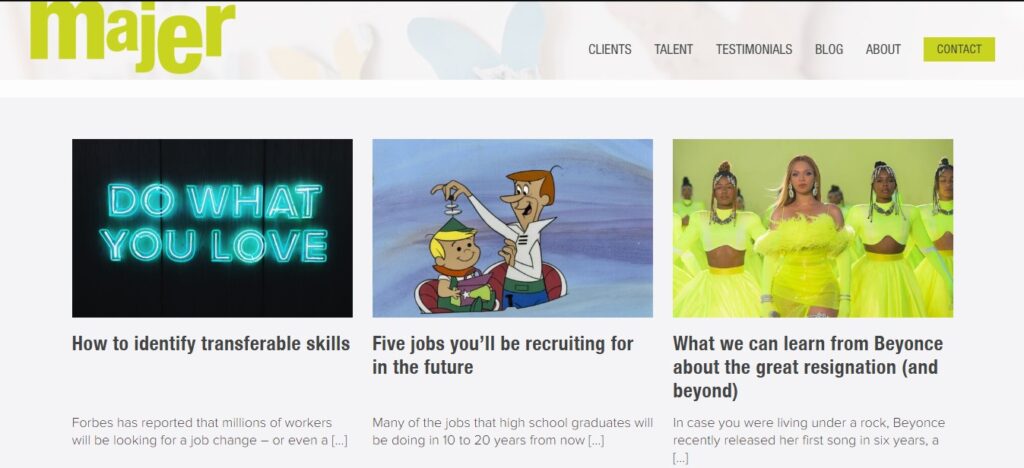 With over 20 years in the recruitment and talent industry, Majer has proven to be a team of boutique recruitment specialists who are all about people.
They work on temporary, contract, and permanent roles, offering clients personalized, professional career advice.
Whether you're a terrific receptionist searching for the perfect career, or a large corporation looking for talent, this company will go the extra mile for you.

Must Read
How to identify transferable skills
Five jobs you'll be recruiting for in the future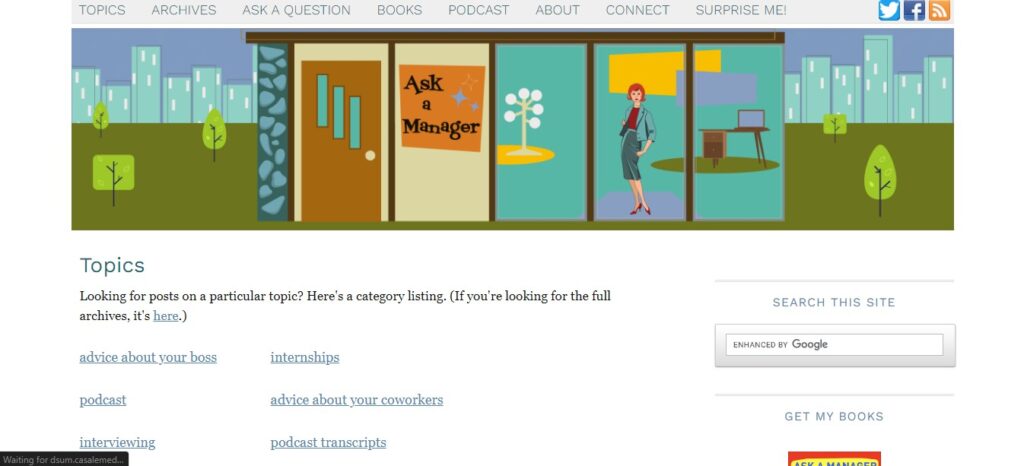 Ask A Manager is a company founded by Alison Green. They are committed to addressing readers' questions about their professional life.
Their career blog provides practical and inspiring answers to various career-related questions.
They cover career advice topics from dealing with toxic bosses, employee struggles, and internships to resume writing.
You'll, however, notice that due to how cluttered the site feels, you might find it a little bit overwhelming to find exactly what you are looking for.

Must Read
My new boss needs constant reassurance
I've been overworked for months and my manager won't help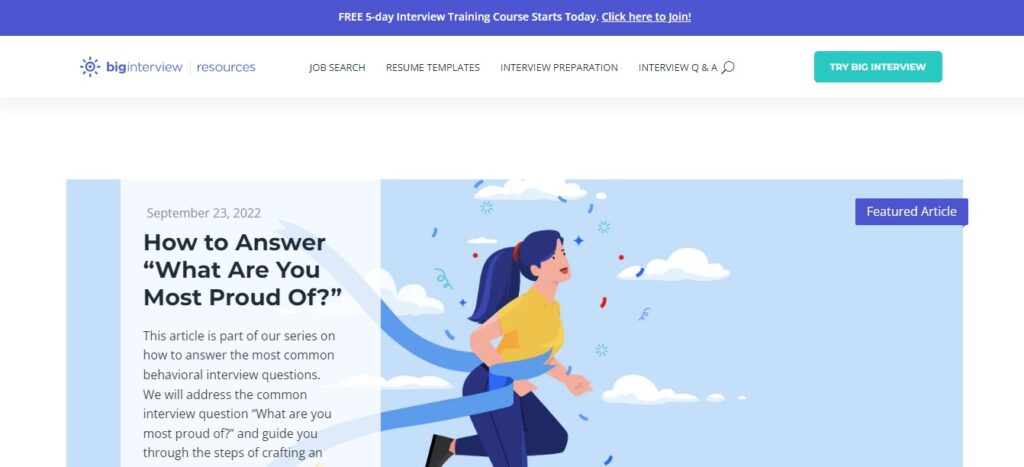 Big Interview is Co-founded by Alex Andrie and Pamela Skillings. Their system is designed to help job seekers ace their interviews and win the job!
They have a system designed to meet you wherever you are. They combine a proven, step-by-step curriculum of expert video lessons with AI-based virtual practice interview tools to make you good, really fast, no matter what life circumstances you find yourself in.
Their career blog offers you proven tips and suggestions on how to improve and accelerate your career.

Must Read
How to Answer: Describe Your Current Position
Video Interview Tips: How to Ace Your Next Video Interview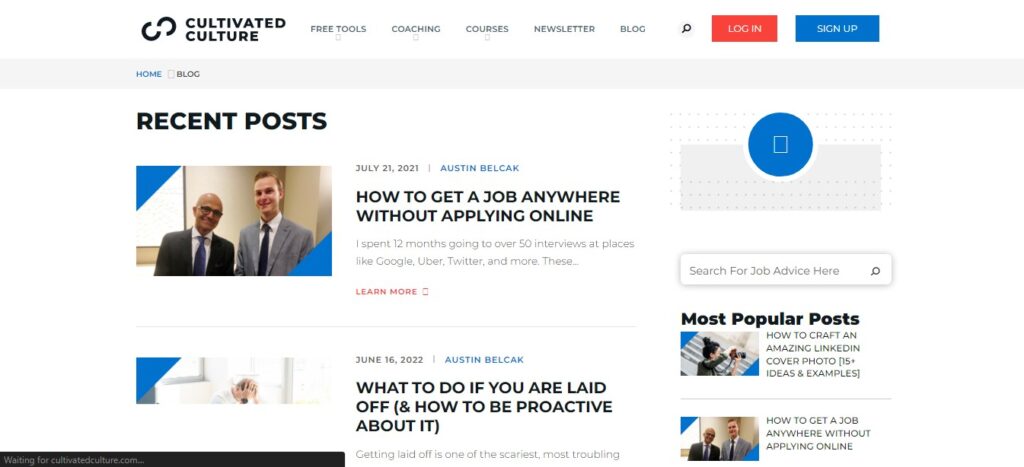 Austin Belcak is the founder of Cultivated Culture. The company helps jobseekers land their dream job by building great resumes and LinkedIn profiles.
Cultivated Culture has a career blog that walks you through the process of writing cover letters, resumes, changing fields, and facilitating job interviews.
Belcak also hosts a podcast where you can get direct advice from himself.

Must Read
How to get a job anywhere without applying online
How to highlight time management skills on your resume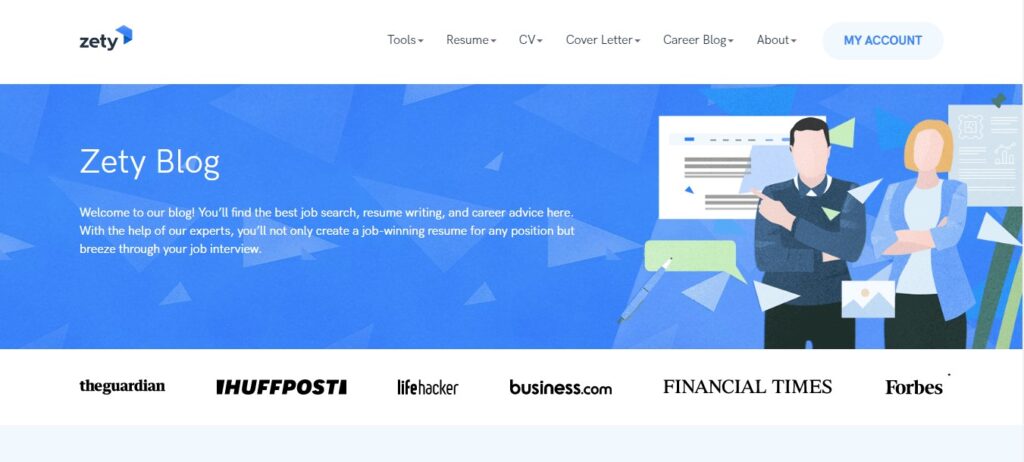 Zety career blog helps you improve your career whether you are on the job or wanting to leap and start a new one.
With Zety, you can boost your job satisfaction and improve your professional life. Industry experts and career coaches write their career blog articles.
Access insider knowledge, put it to use, and get the life you've always dreamed about.

Must Read
What Are Hard Skills? Definition & Examples for Every Resume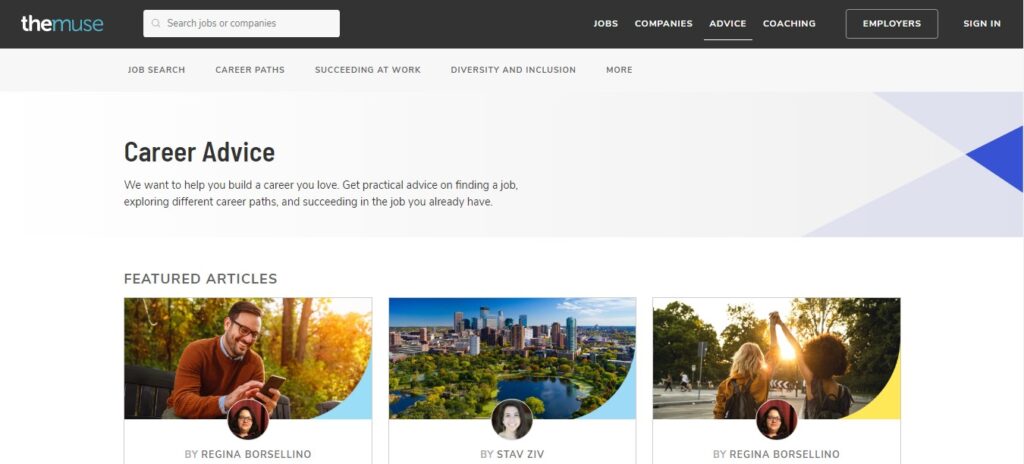 With the Muse career blog, you'll get practical advice that'll help you build a career you love.
The muse unlocks professional advice for people exploring their options, job searches tailored to personal priorities, company profiles that go behind the scenes at an organization, and more.
They cover topics ranging from advice on finding a job to exploring different career paths and succeeding in the job you already have.

Must Read
30 Incredible companies to bookmark during your job search
4 Productivity Tips That Actually Work for Someone With ADHD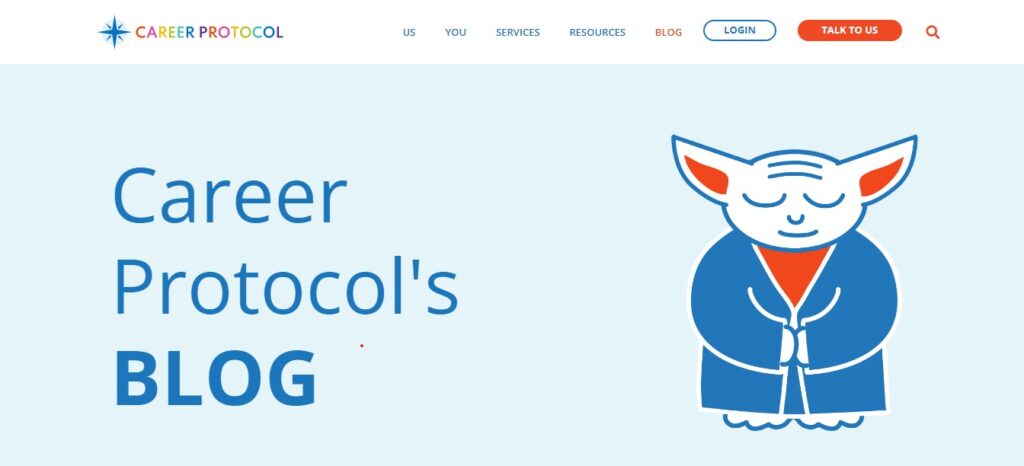 Career Protocols have demonstrated their expertise in helping job seekers achieve their dreams.
Whether you want to advance your career or gain admission to a top business school, this company can help you go farther faster!
They have a career blog that walks you through their coaching process, connecting with your purpose, strengths, and innate abilities to make you go after your best opportunities.

Must Read
The best way to grow your career | Investing in Yourself
Time For a New Job? Find Out What's Most Important in Your Career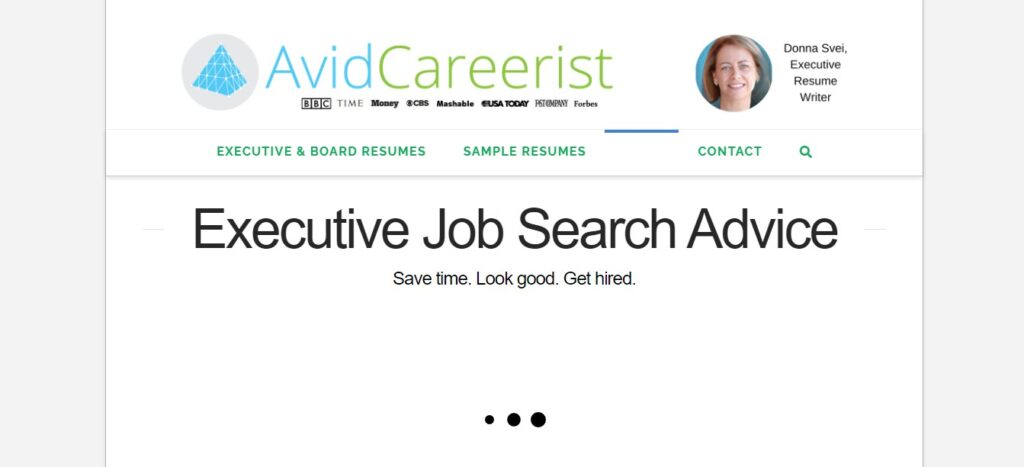 Avid Careerist is great for job seekers who intend to ramp up their LinkedIn profiles and get more leads.
This company helps jobseekers create the perfect resume for their social media platforms.
Their career blog is perfect for LinkedIn job hunters who need help building a profound portfolio.
With Avid Careerist, both students and interview candidates can get their job search documents written from scratch, leaving a good initial impression on hiring managers.

Must Read
10 Absolutely Ingenious Ways to Use LinkedIn Career Explorer
3 Easy Ways to Find Company Email Addresses

Bonus Read

Conclusion
Sailing through a career path can be daunting and overwhelming.
Fortunately, with these great career blogs at our fingertips, you can prioritize goals while scaling your career to a whole new level.
We're always active and looking to share unique content with you through our social media channel. So, tell us! What are your favorite career blogs, website, or personal development resource?