No matter how well you find yourself hating or loving your job, that feeling of quitting the job doesn't happen easily.
In fact, most people who leave one job for another often say the most difficult part about leaving is all the people they'll be leaving behind.
At your workplace, you may have genuine reasons why you decide to draft a goodbye email to colleagues alerting them of your last working day.
The reasons could be as a result of a toxic environment, a better job offer, lack of growth opportunities or something more genuine.
Drafting a goodbye email may not always be the only available option to prove how grateful you are to your colleagues on your last working day.
You can decide to do this in person but remember it saves more time and energy when you choose to write a goodbye email to colleagues. Drafting a goodbye email has even become a best practice for most people on their last day of work.
Writing a goodbye email is an impression your previous colleagues will consider thoughtful of you.
This act can help maintain your important relationships, save your reputation and keep the door open whenever you decide on coming back.
A well-crafted goodbye email helps to convey your gratitude for your times at the company and expresses your honest feelings towards your colleagues.
There is however, more to writing a perfect goodbye email to co-workers and clients.
You need to be defined in creating a balance between sentimentality with humility and good regards to leave a positive and evergreen impression in the minds of your colleagues.
It's never easy ending relationships between you and your coworkers especially when you are thinking of quitting your job.
No matter how excited you feel about moving ahead, it's important to leave on a good term while taking a walk through that door.
You can leave your company with a message notifying them of your exit two weeks ahead and shortly after doing that, you can begin to write a goodbye email to address your coworkers, managers and clients.
While it sounds simple attempting to write it at first, you may end up overthinking it which can make you struggle to find the right words in crafting the perfect goodbye email to coworkers.
As you proceed with this article, you'll learn few key elements that can help you get started on writing a goodbye email to coworkers.
Did I mention?
Plus proven sample templates you can use to boost your inspiration.
You might like: 10+4 Reasons Why It's OK to Quit Your Job

How To Write A Farewell or Goodbye Email to Coworkers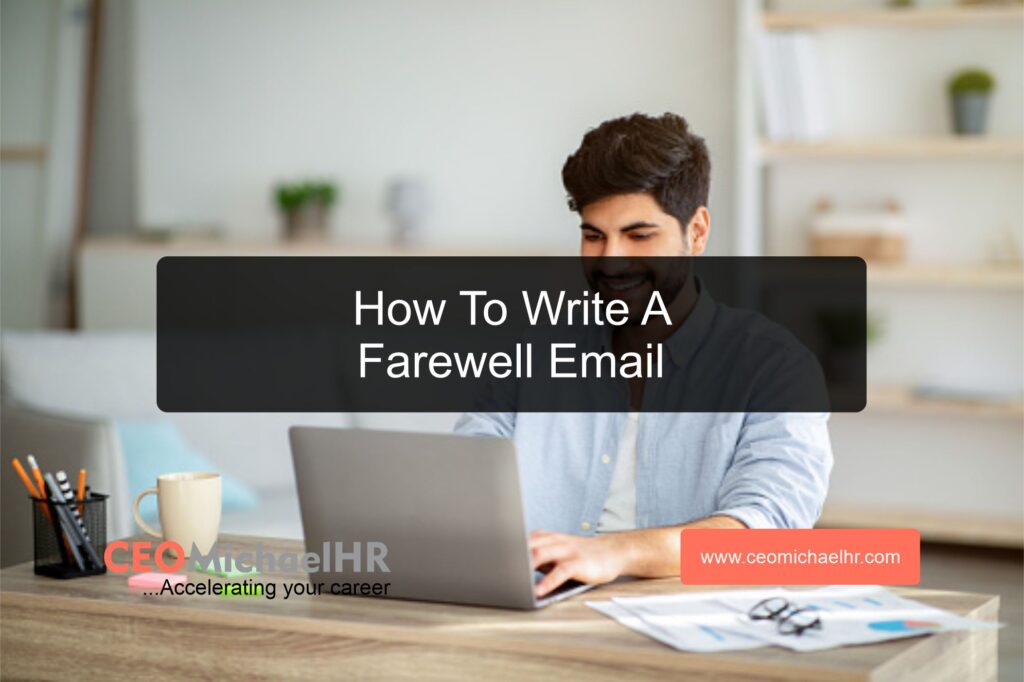 When deciding to quit your job and the relationship you have successfully built, it is important to focus on the best parts of the job by maintaining a positive tone.
Ponder carefully on what you intend to say and pen down a goodbye email that is concise and appealing to the mind.
Consider these following steps in the order that feels normal to you when writing a perfect goodbye email to coworkers:
You might also like: The Predictive Index Test (All You Need to Know)

1. Write a clear, short subject line
When writing a goodbye email to your colleague, the subject line should be your key interest as it communicates your email's contents and grab your recipients' attention.
Target a subject line not more than 30 characters in order to make sure it reflects in full especially in all clients' email.

Below are some usable subject lines for a goodbye email which are:
Debbie Spears – Moving on

2. Greet your recipients
A goodbye email must begin with a friendly greeting that emphasizes your relationship with your colleagues.
You can decide to narrow your goodbye email to a single recipient (i.e., manager or client) or a group of people such as your general colleagues.
Engage the most appropriate format for the identity of your targeted recipient or audience closing your greetings with a comma.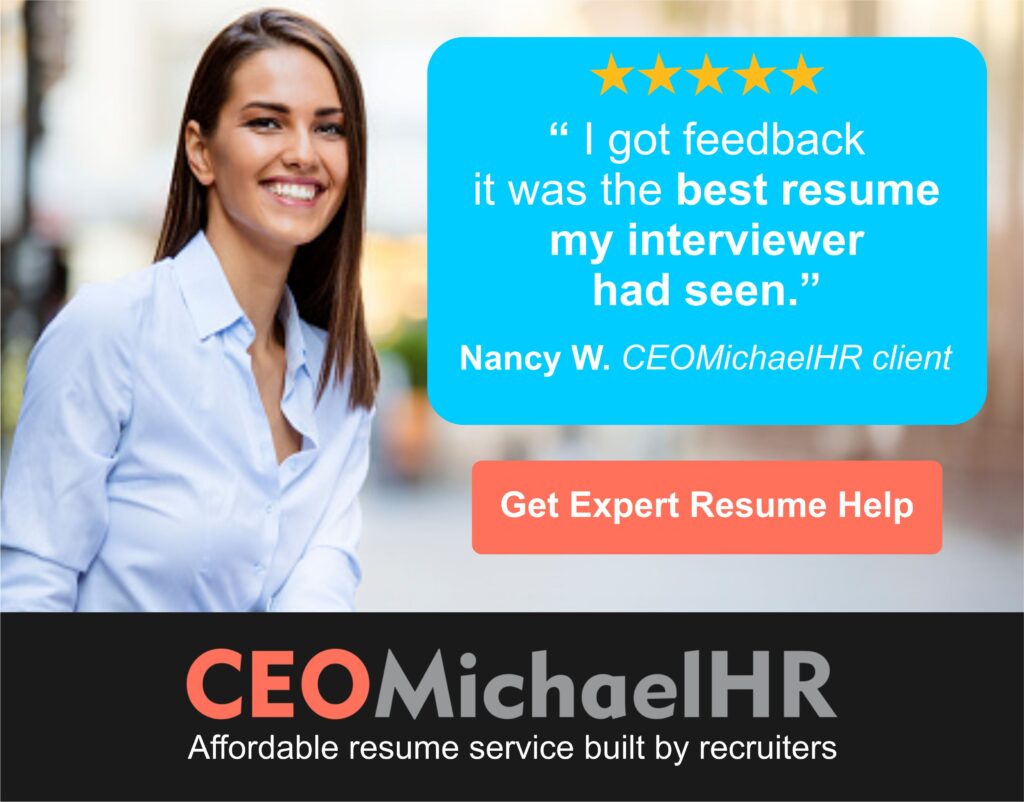 Here are formats appropriate for a goodbye email greeting:
Fellow members of the Dream Team,

3. Mention you're leaving and when you'll finish your role
When crafting a goodbye email to coworkers, note that your first paragraph must reflect everything about you leaving the business or company.
Reveal to your colleagues the last day you will work at the company.
This advance notice can help them prepare well enough to say goodbye.

4. Thank your recipients for supporting you
In the second paragraph you can focus on showing more of your appreciation to every recipient for the roles they have played in your career during your time in the company.
For example, you should be thankful to them for their friendship, mentorship or career opportunities when writing a goodbye email to colleagues.
The level of your relationship and how much you wish to share depends in a way that you could also have your next career move mentioned in the paragraph.

5. Wish recipient well and leave contact details
In your concluding paragraph when writing a goodbye email, take time to wish your esteemed colleagues or recipients well for the future.
Leaving your contact details can also be considered a great idea such as your phone number, email address or social media handles.
You can also drop your contact details for the person who takes over your duties.

6. Sign off your email
Finally, end your email with a friendly sign-off and your name.
It depends whether you choose to address it with your full name or just your first name.
Take a new line to address your sign-off ending with a comma and the same procedure for your name.

Some sign-offs considered appropriate for a goodbye email include:

You might like: How Long Should You Stay at a Job Before Quitting?

Why Should You Send A Farewell or Goodbye Email to Coworkers?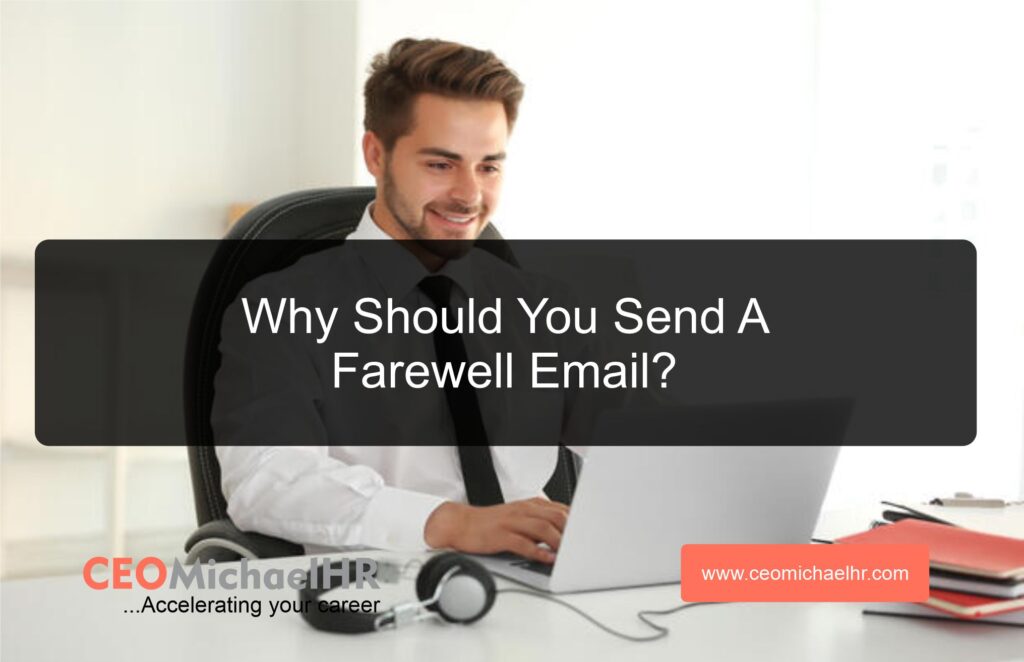 A goodbye email sent to colleagues on your last day with them is considered good etiquette.
Your goodbye email allows you easy access into your fellow colleagues' contact details before your departure thanking them for their impact on your career.
The time spent on creating a thoughtful goodbye email leaves a positive impression on your recipients or colleagues especially on your last days at the company.
Writing a goodbye email to coworkers helps you maintain your professional network when you finally leave the company.
Your goodbye email also helps your colleagues to project a brighter future for themselves and the company at large.
It makes them understand that as you are about to leave, they should think of what to do after your departure from the company.
Finally, your goodbye email to coworkers can launch the company you are leaving behind into their new phase.

When Should You Send A Last Working Day Email?
It is important to write and send a goodbye email to your colleagues or employer after serving them a formal notice ahead of your last days with them at the company.
You can share with your manager the most appropriate time you would like to submit your notice since employers are fond of announcing an employee's exit from the company in the first place.
Once the company announces your departure or grants you the freewill, you can then tender your goodbye email.
It will be a nice idea to forward your goodbye email at least two days before your final day at the company.
Finally, your colleagues and manager would have ample time to say goodbye in person.
You might like: How to Juggle a Job Offer When You're Waiting for Another

How Do You Write A Goodbye Email To Coworkers?
As you write a goodbye email to your colleague, make use of relaxed language that reflects your close bonds and personality by maintaining a light-hearted tone and adding sense of humor where appropriate.
When writing a goodbye email to a group of colleagues, use inclusive languages that strongly appreciate the whole team.
If you intend or wish to single out certain coworkers, thanking them for their positive contributions to your career then the appropriate way to achieve that is to send them personal goodbye emails.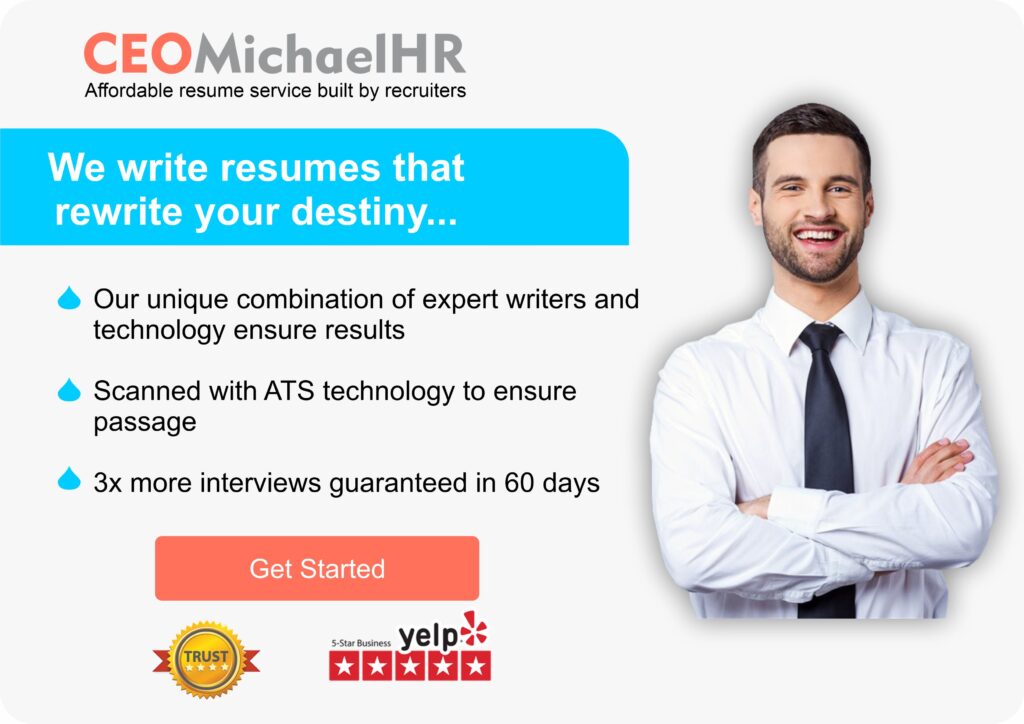 Goodbye Email To Team Sample
Let's take a look at an example of a farewell email to a group of coworkers:
"Subject line: So long from Dan

To all you superstars,

As you might have heard, I am leaving Anderson's Publishing. and moving on to greener pastures. I will have my final day in the office on Friday, 20 July.

Before I go, I want to thank you for your support over the years. When I joined the company 10 years ago, as a recent graduate, I had a lot to learn about the industry. I am thrilled I landed at a place with such supportive coworkers who really helped me find my feet as a journalist. I'll miss you all, but I look forward to taking the next steps in my career at Johnson Media.

I wish you all every success and hope to stay in touch with many of you going forward. Feel free to add me as a friend on the main social media platforms. You can find me by searching for my name or the handle @the_fabulous_life_of_sam. If you're ever in Sydney, give me a call at 0408 348 983.

All the best for the future,

Dan Kowalski"

Close Coworker Farewell Email Sample
Here is also an example of a farewell email to a close coworker:
"Subject line: Bye from me

Dear Martin,

We always joked about who would escape Cuisine with Flair first, and I'm pleased to announce it's me! I'll work my final shift on Saturday, 10 September.

In all seriousness though, I will miss you tremendously. Our friendship has made those long shifts and high-pressure services so much brighter. You've given me so much confidence in my cooking abilities that I'm opening my own restaurant, Laura's Place.

I wish you well and hope you don't miss me too much! Please come visit me at Laura's Place once open in January. You can also call me any time on 0417 349 348.

Much love,

Laura"
You might like: 15 Signs It's Time for a New Job

How Do You Write A Goodbye Email To Professional Acquaintances?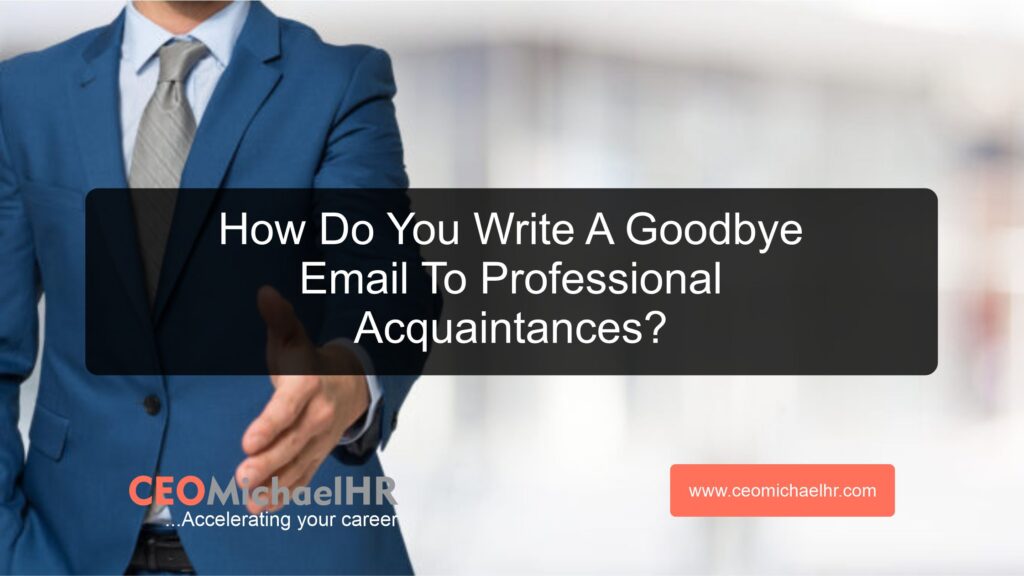 If you are about to write a goodbye email to professional acquaintances such as the likes of your manager or clients, you can come up with a more formal tone.
Your goodbye email should be succinct and reflect more sincerity.
Try using full names, surnames or titles to show your recipients how well you respect them.

Goodbye Email To Manager Sample
Here is an example of a farewell email to a manager:
"Subject line: Anas Lugard final week

Dear Ms Alistair,

As discussed in our recent meeting, I am leaving our fantastic school. I'll work my last day on 14 July.

Before I go, I wanted to take the time to email you and thank you for all you've done for me in the years I've been at Osborne High School. You took a chance on me straight out of university and really helped me grow as a teacher. I'll always be grateful for the faith you showed in me and my abilities. Thanks for understanding my desire to relocate to be closer to my sick mother, as I know replacing a teacher midway through the year isn't easy.

I hope the school goes from strength to strength in my absence. If you have any questions about my classes or need anything else to make the transition easier, you can call me on 0418 230 349 or email f.lyons@email.com.au.

Thanks again for everything,

Anas Lugard"

Goodbye Email To Clients And Third-Party Contacts Sample
Here is also an example of a farewell email to a group of clients:
"Subject line: Mandes Lovelyn – moving on

Dear Kerrigan & Co. Law Firm clients,

I am writing to let you know that after 20 years, I am leaving Kerrigan & Co. Law Firm. My last day is Friday, 18 October.

I want to thank you for the loyalty you've shown me and our law firm over the years. I've truly enjoyed meeting you all and helping you navigate your legal issues.

I wish you all the best in the future and hope you stay with Kerrigan & Co. Colin Francis has agreed to take over all my cases once I depart the company. He is an experienced lawyer who is very familiar with wills and probate, so I know you'll be in good hands with him. He has my contact details and can get in touch with me, should the need arise. However, we've put steps in place to make this an easy transition for you.

Kind regards,

Mandes Lovelyn"

Conclusion
When deciding to quit your job or leave for whatever reason best known to you, one final step expected of you, is to ensure you write and send a well motivating goodbye email to your colleague or hiring manager.
It gives you a quality chance to show your gratitude and also share your contact information for future correspondence.
Nobody wishes to leave a company on a bad note so to that regards, a nicely and well-furnished goodbye email can ensure your transition turns out to be a positive one.
Don't while so much time Googling. Get expert career advice here.