With approximately $182 billion market size, investment opportunities in precious metals are increasingly becoming a thing of great interest. However, compared to other industries, the number of jobs in the precious metal sector is rather small.
According to career forecast research, this industry is only expected to grow averagely, with minimal new career options in the near future.
In this guide, we'll detail:
What are precious metals?
How many jobs are available in precious metals industry?
Jobs available in precious metals to help you decide if this is the market for you
What skills are necessary for success in the precious metals industry and much more

Want to save time and impress recruiters in the precious metals industry?
Let our CEOMichaelHR affordable resume service tailor you a branded and powerful resume that land interviews 3x faster.

One of our clients, Ashphu, had this to say:
My resume writer Rolyns, did a great job with the format, as well as the content. He wonderfully conveyed my skills in a concise and direct manner. I started getting phone calls from potential employers almost immediately after the resume rewrite.

See more success stories




What Are Precious Metals?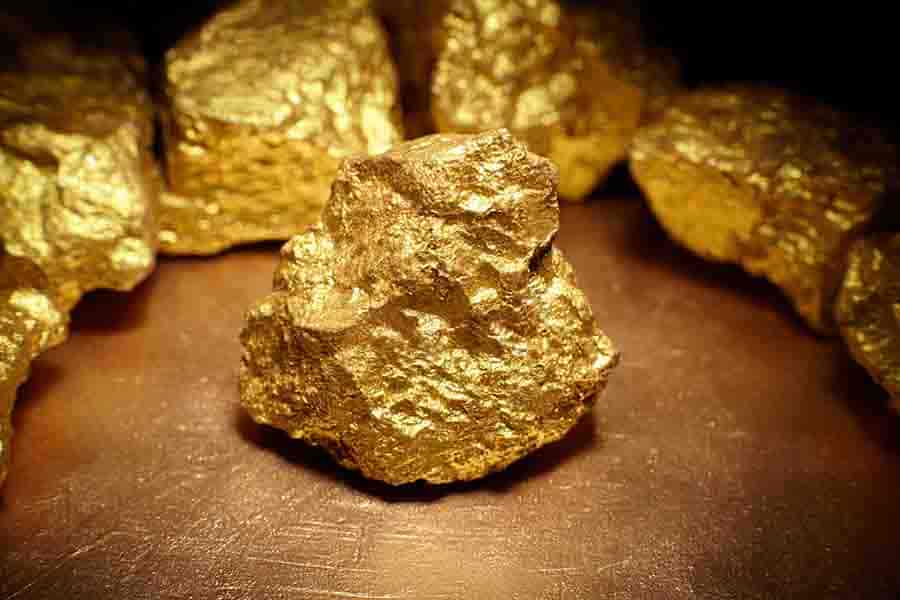 Precious metals are rare, naturally occurring metals of high economic value such as gold, silver, and platinum.
Due to their low reactivity, they can be typically found in jewelry, coins, and other objects.
Let's examine the classes of these precious metals below:

Gold
Gold is a chemical element with the symbol Au and atomic number 79, making it one of the higher atomic number elements that occur naturally.
This precious metal is the most abundant on Earth as it can be found in almost every country of the world.
Countries where gold is predominant are South Africa, United States, Canada, and Russia.

Silver
Silver is a soft, white, lustrous transition metal with the symbol Ag and atomic number 47. This white lustrous metal is highly valued for its decorative beauty and electrical conductivity.
Silver is the second most abundant after gold, and can be found majorly in Mexico and Peru. Other countries where it can also be found include China, Australia, and Russia.

Platinum
Platinum is a heavy, precious, silver-white metal, soft and ductile with a high melting point and good resistance to corrosion and chemical attack.
Platinum is the least abundant of the three precious metals. Platinum is mainly found in South Africa, Canada, and Australia. However, you can find smaller reserve of it in the United States.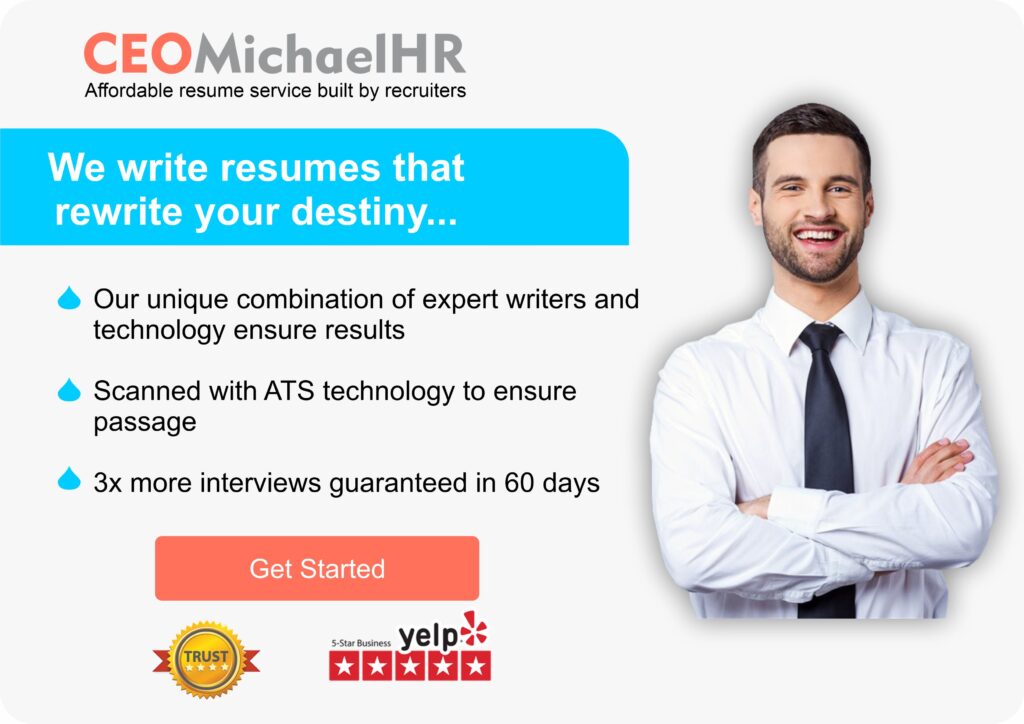 Precious Metals Industry in the U.S
According to report by grandviewresearch, the global precious metal market size was valued at USD 182.1 billion in 2019 and is expected to grow at a compound annual growth rate (CAGR) of 9.0% in terms of revenue from 2020 to 2027.
Demand for the product in jewelry application is likely to emerge as an influential factor for the industry growth over the forecast period.
Due to their rarity, precious metals possess high economic value and have been used as a form of currency and jewelry for centuries.
In the US, there is a wide array of precious metals industry involved in the mining, refining, and marketing of gold, silver, platinum, and palladium.
Mines are of different types such as open-pit, and underground mines. Methods such as blasting and crushing of rocks are used by various companies to extract precious metals from the ground, afterwards refined into purer forms using heat to remove impurities.
Furthermore, marketing of precious metals is carried out by precious metals dealers who sells to the public, collectors and investors.

How Many Jobs Are Available in Precious Metals Industry?
There are no definite metrics that show exactly how many jobs are available in precious metals.
However, while the number of jobs available in this industry is not direct and can vary slightly year over year, report by the Bureau of Labor Statistics stated that over 3,800 jobs were typically available as of November 2022.
Positions for gold and silver miners, jewelry designers and gemologists, and other professionals who work with these precious materials are also included in this number.

What Jobs Are Available in the Precious Metals Industry?
Even with a limited number of available jobs in the precious metals industry, there are a range of roles available.
From working in the mining industry, extracting precious metals from the ground, to working in the manufacturing sector, creating products made from precious metals, there are available positions in finance and investment, as well as sales and marketing.
Furthermore, in the precious metals industry, the opportunity for career advancement is vast.
So, if you are interested in this field, it is of essence that you carefully research the available options to know which is best fit for you.
Now, let's examine the following sectors in the precious metals industry below:

1. Mining Sector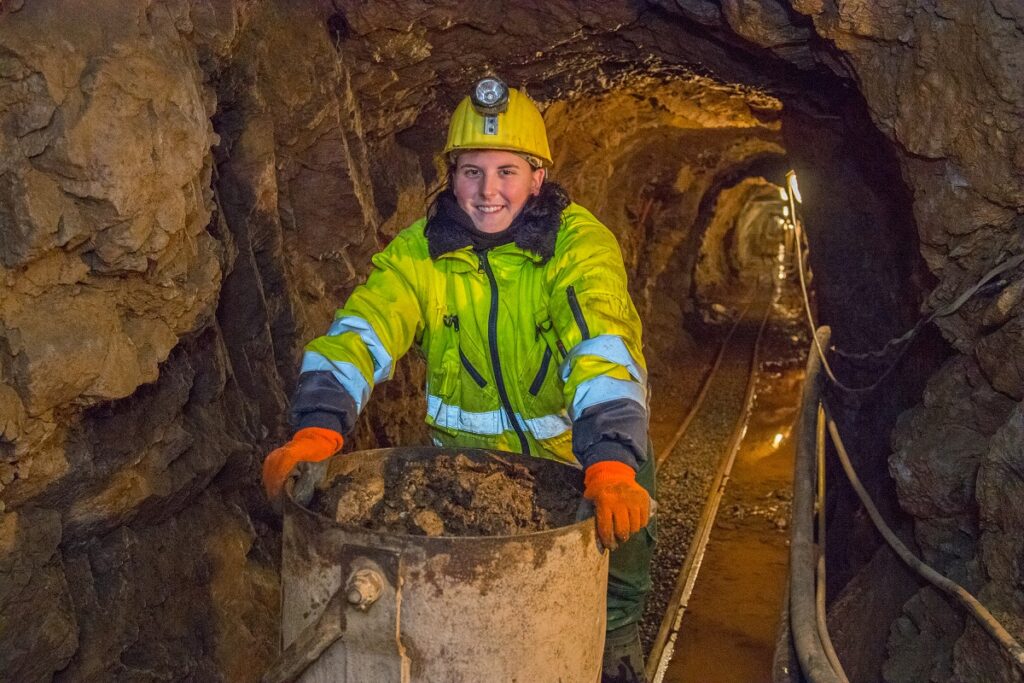 Available jobs in the mining sector vary based on individual worker roles. But generally, miners operate heavy machinery and equipment that assist with the extraction and removal of various minerals, coal and valuable rocks from quarries and mines.
To be successful in this sector, candidates must demonstrate strength and excellent ability to withstand long periods of cold or hot weather conditions.
Certain workers may require specialized skills, such as welding or engineering.

2. Manufacturing Sector
Workers in the precious metals manufacturing sector play a critical role in overall production.
These workers are fully involved in the fabrication of parts, products assembling, and facility cleaning.
To land roles in this sector, candidates usually demonstrate engineering or manufacturing background along with substantial years of industry experience.
Because of the rarity and how expensive precious metals are, there is a usual demand for specialized skilled workers.
The manufacturing sector is rapidly growing, which means more opportunities for people to land jobs. You must bear in mind that this sector can be very challenging and at the same time rewarding.

3. Finance and Investment Sector
Workers in the finance and investment sector typically collaborates with financial analysts to identify investment opportunities.
These experts analyze market trends, carry out due diligence on potential investments, and recommends which securities to buy or sell.
Another important role they play in precious metals is valuing assets such as gold and silver.

4. Marketing and Sales Sector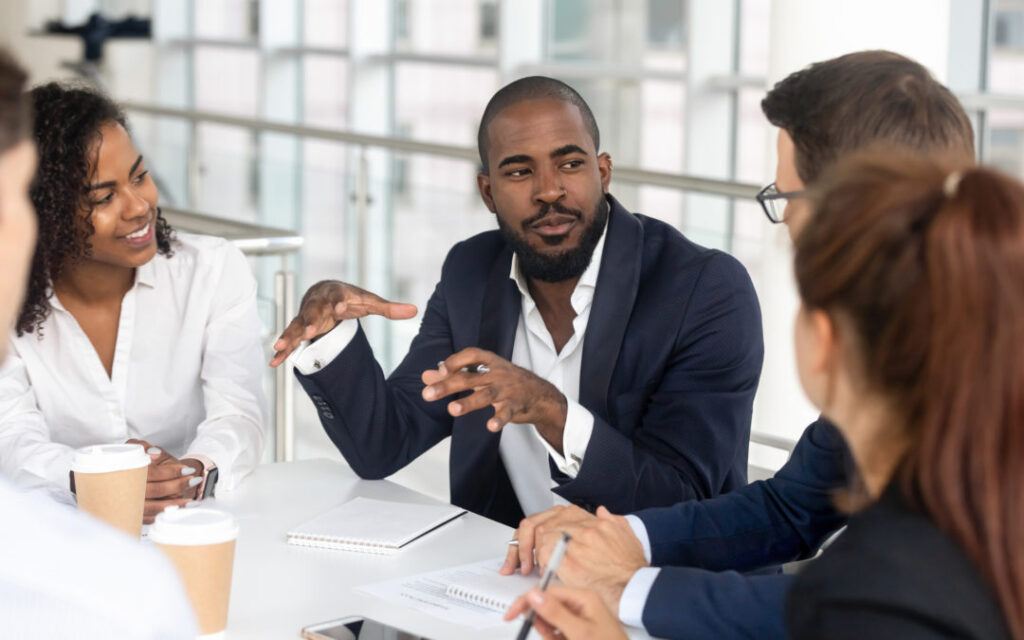 The global precious metals market is projected to grow from $275.40 billion in 2021 to $403.08 billion in 2028 at a CAGR of 5.6% in forecast period.
Precious metals marketing and sales sector works to ensure that buyers take delivery of precious metals on time.
Workers in this sector must have full knowledge of the industry trends and ability to effectively deal with customers.
Candidates shooting for a role in the precious metals marketing and sales department must demonstrate strong knowledge of financial reporting, accounting and bookkeeping.

5. Jeweler
A jeweler is an adept professional in the precious metals industry who specializes in the design and creation of jewelry from various materials such as diamonds, metal, and gems.
They can also restore and clean pieces of jewelry using various techniques and substances, examine materials for its worth, and conduct research and analysis to identify components.
Successful jewelers must possess an exceptional knowledge of gems, metals, basic restoration, and assembly techniques, and finishes.
They must also be up-to-date with global jewelry fashion and trends. Ideally, the most suitable candidate will also regard integrity and empathy as being extremely important.
Find out: How Many Jobs are Available in Public Utilities?

How do I Become a Precious Metals Worker?
Precious metals are becoming hot cakes in recent times. Despite the limited number of jobs available in this industry, there are various ways you can get started in this field.
One of the ways to get your career launched could be by becoming a consultant and working with businesses that need advice on investing in precious metals.
Other ways, you can become a mining engineer and work in an underground mine.
You can also become a precious metals trader and work on the stock exchange.
Finally, with a wide range of courses online, you can take a few of them to learn more about this industry and take more informed decisions regarding your career choice.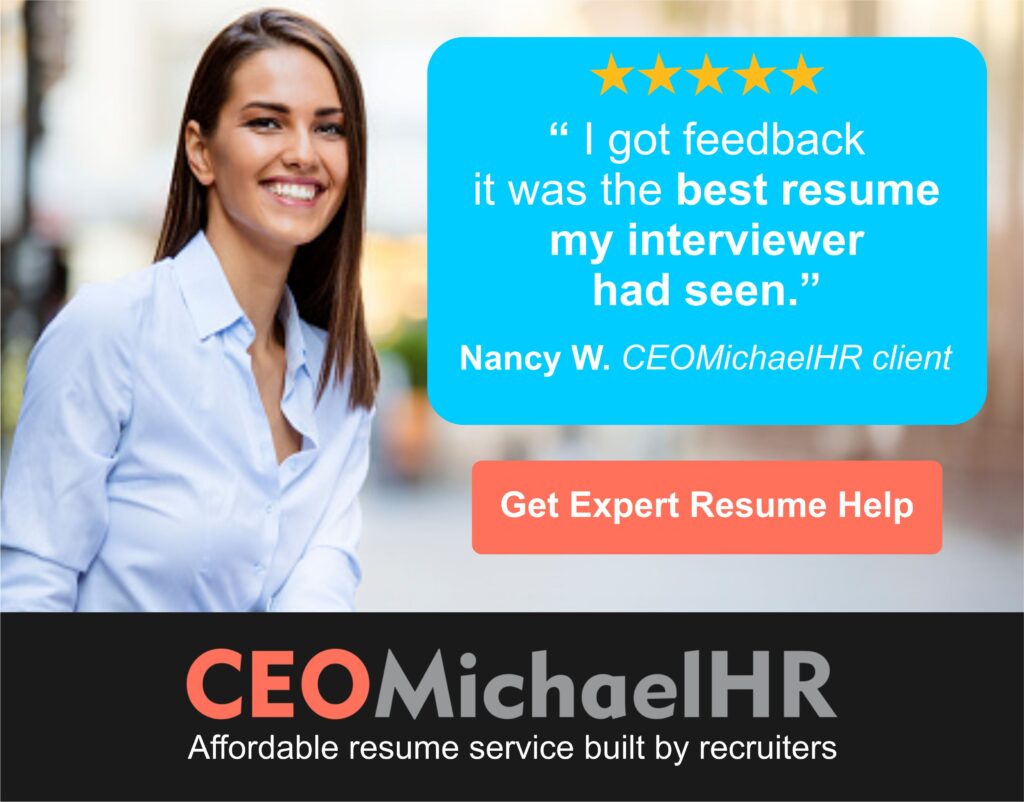 The Outlook for Precious Metals Workers
Data by bureau of labor statistics reports that "Employment of jewelers, precious stone and metal workers is projected to show little or no change from 2021 to 2031. Despite limited employment growth, about 6,100 openings for jewelers, precious stone and metal workers are projected each year, on average, over the decade."
The increase in gold and silver prices over the past years has given rise to the demand for workers who knows how to extract metals from the earth.
With a bright outlook for precious metals workers comes a few challenges.
Most notable of all is the need to consistently stay up-to-date on changes in prices and mining techniques and the ever-present danger of working in a hazardous environment.
Nevertheless, many workers find careers in this industry highly satisfying.

What to Know Before Choosing Precious Metals as a Career?
Precious metals like gold, silver, and platinum have been recognized as valuable for a very long time, and they continue to be a popular investment option today.
Below are six factors to consider before choosing precious metals as a career path.
1. Gone are the days when precious metals are exclusively for jewelry. As time evolves, precious metals are now used for various industrial applications including the fabrication of batteries and electronics.
2. Precious metals mining is often a low-paying career, so be prepared to earn a relatively low wage
3. Many employers require you have a degree in mining or engineering to be employable
4. Hard work is the mantra for workers in the precious metals industry. You must be prepared to either go in hard or go home
5.You must be willing to travel to remote locations
6. Be prepared to work long hours

Average Salary of a Precious Metals Worker


According to report by careerexplorer, precious metal workers earn an average yearly salary of $46,640.
Wages typically begin from $27,030 and go up to $68,960. 31% below the national average.
Alternatively, recruiter.com reported that a Jeweler and Precious Stone and Metal Worker will normally get salaries ranging from $26,050 – $77,330 based on tenure and industry expertise.

Training and Education Required for Precious Metals Jobs
Due to how focused the precious metals industry are, candidates seeking roles here must possess the required training and education to be successful.
However, based on the field you decide to explore, education and certification requirements may differ.
Ensure to understand which jobs require which type of education or certification.
Consider the following stats to guide you further:
49% of precious metal workers have a certificate or associate degree.
35% of precious metal workers have a high school diploma, and nearly none have any higher education than an associate's degree.
Most precious metals careers require one to two years of on-the-job training and information training with experienced workers.
Despite the above requirements, many sectors in precious metals offer on-the-job training, and most are willing to train entry-level applicants if it's the right fit.

Final Thoughts- How Many Jobs Are Available in Precious Metals?
Precious metals employ a number of people in many different industries as discussed in this article. This makes it quite hard to define the number of people working in the precious metals industry.
However, based on general job outlooks that might not be specific to precious metals, but include workers in different industries, the bls reports:
The gold & silver mining industry in the United States employs about 15,949 workers as of 2022
Gunning for a position in the precious metals industry? Why not begin the process of your application today?
Let our team of professional resume writers craft you a branded and powerful resume that land interviews 3x faster.
Best wishes with your job-search.

WRITTEN BY
CEOMichaelHR is made up of professional resume writers and career experts with backgrounds in HR, recruiting, career coaching, and job placement.