The public utility sector plays a vital role in any society as it offers fundamental services to the general populace.
The question, "how many jobs are available in public utilities?" has become one of the most searched queries on search engines in recent times.
And this is due to the fact that this single industry increasingly powers over 9.8 million jobs, making up 5.6% of the US employment population.
As the public utility industry continues to grow rapidly, opportunities also continue to scale high for those interested in this field.
Perhaps you're seeking ways to be part of this evergreen public utility sector but unsure what career would be best or where to even begin, relax and grab a cup of coffee as I walk you through each stage of building a fantastic and rewarding career in the public utility sector, and what roles are available.
This article covers:
Public Utility in the US and how many jobs are available
Major departments public utilities serve and what jobs are available
Average Pay of a Public Utilities Worker?
Career growth in Public Utilities

Want to save time and impress recruiters in the public utility sector?
Let our CEOMichaelHR affordable resume service build you a branded and powerful resume that land interviews 3X faster.

One of our clients, Ashphu, had this to say:
My resume writer Rolyns, did a great job with the format, as well as the content. He wonderfully conveyed my skills in a concise and direct manner. I started getting phone calls from potential employers almost immediately after the resume rewrite.

See more success stories



Public Utilities in the US & How Many Jobs Are Available?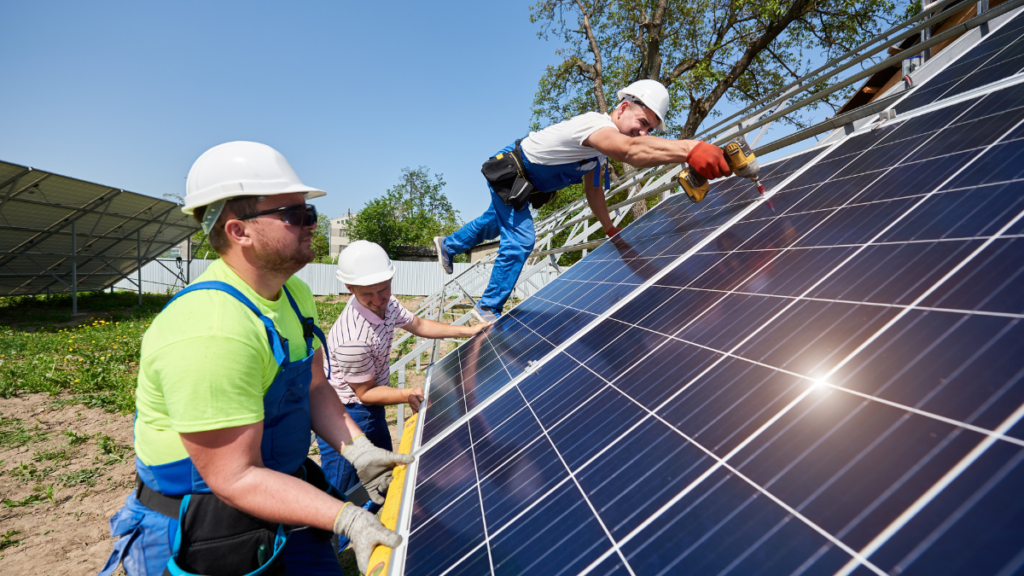 Public utilities sector serves an essential role in the United States economy as it offers fundamental services such as sewage removal, natural gas, water supply, and electricity.
The regulations, setting of rules and standards for delivering public utility services are enforced by both the federal and state governments.
With advancement in technology and new market players coming to play, this industry has seen major evolution and changes in recent years.
However, despite the evolution, the public utility sector continues to play an essential role in the United States economy.
A major reason this industry continues to boom is because it offers employment stability and amazing benefits to its employees.
If you are just beginning your career, consider the public utility sector as you'll enjoy various benefits, including paid vacation and personal days.
Data from the Bureau of Labor Statistics, confirms that the public utility industry employs around 140,000 people across jobs in public electricity production, transmission and distribution, water, sewage treatment amongst other fields.
A recent data from Ibisworld also confirms that as of November 2022, the public utility sector has amassed over 675,775 workers across the country, making up 1.9% increase in the utilities industry employees annually between 2017 and 2022.


It was claimed that this growth rate was as a result of high demand for energy and water by the aging populace.
Now, for the question of "how many jobs are available in public utilities" according to stats from Zippia, there are 675,775 jobs available in public utilities in the United States.
You might like: 32 Best Paying Jobs in Finance Consumer Services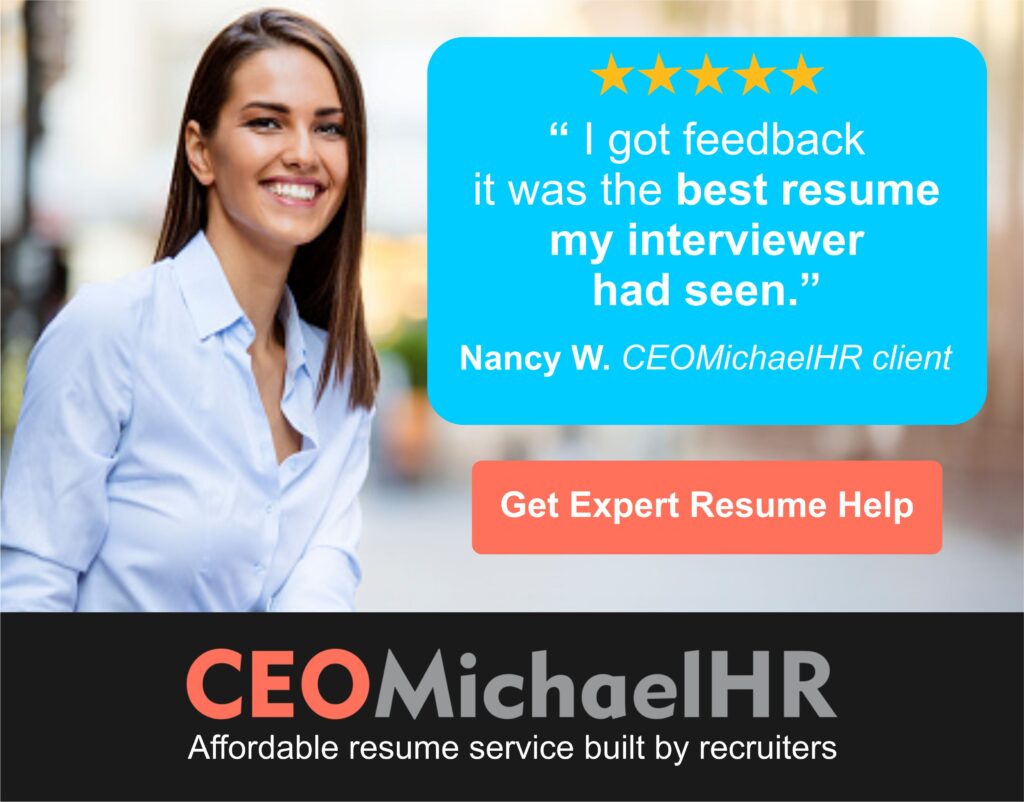 The Major Departments Public Utilities Serve and What Jobs are Available?
In this section, we'll be taking a deeper dive into the key sectors served by public utilities and what jobs are available and in demand.

1. Electric Power Utilities Sector
The vast importance of electricity in the modern world can never be overemphasized as it is vital to light up our businesses, industries, and even homes.
In the United States, our public utility system is regulated by the federal and state governments, ensuring we all have access to quality electricity.
The electric power industry in the US spans far back 1879 when Thomas Edison built the first electric light bulb.
With this noble invention, consumers gained access to reliable and affordable electrical grid system.
We now witness today how electric power industry has become an essential aspect of our economy, providing jobs for millions of Americans.
The United States electric power industry encompasses three major divisions namely: Electricity Generation, Electricity Transmission and Electricity Distribution.
Electricity generation: The power plant is responsible for the generation of electric power.
At the power plants electricity is generated from numerous sources such as coal, natural gas, nuclear fission, hydroelectricity, and solar energy.
Research has it that in 2020, the United States electric power generation sector employed over 172,000 workers.
Electricity transmission & distribution: The electricity transmission and distribution services are essential in our society as these services allows for easy distribution of electricity to residential and commercial consumers.
You might like: 40+ Best Paying Jobs in Business Services

Leading Companies in the US Electric Power Transmission Industry
The Electric Power transmission industry plays a vital and essential role in the production process and overall US economy.
This sector is in charge of conveying power from the generating plants down to the end consumers.
Lines that convey power from the generating plants to the final consumer are great examples of transmission system.
In same vein, distributors convey power via networks such as poles or meters before finally reaching your house with wire cables for your use.
This huge industry amasses a number of large public utility companies competing to gain higher market share.
Find below our best pick, perhaps you are looking for jobs in this sector.

List of the biggest companies in the electric power transmission industry in the U.S.
1. Ameren Corporation
2. Oncor Inc.
3. Fortis Inc.
4. Edison International
5. Exelon Corporation

2. Water & Sewage Utilities Sector
Drinking and wastewater operation and treatment facilities are part of the utilities sector.
Industries you can find in this sector include water treatment plants, water supply systems, sewer systems, and/or sewage treatment facilities that collect, treat, and dispose of waste.
The sewage removal sector in the United States is a vital industry.
This sector ensures clean and healthy water resources by removing wastewater from homes and businesses and then treating it before releasing it back into the environment.
Due to the high volume of operations carried out by this sector, it has a large capacity for employing thousands of individuals across the country.
This sector delivers a primary responsibility of building and maintaining wastewater treatment plant, collecting and disposing wastewater.
With advancement in technology and closer government supervision, the sewage removal sector is consistently evolving as companies constantly seek ways to improve operations and slash environmental impact.
You might like: How Many Jobs are Available in Consumer Durables?

Leading Companies in the Water & Sewage Utilities Sector in the US
Find below our best pick, perhaps you are looking for jobs in this sector.

List of the leading companies in the Water & Sewage Utilities Sector in the US
1. American Water Works Company, Inc.
2. New York City Municipal Water Finance Authority
3. Essential Utilities Inc.
4. Los Angeles Department of Water and Power
5. New Jersey-American Water Company

3. Natural Gas Utilities Sector
You may be shocked to realize how the natural gas utilities sector has risen to be one of the most essential sectors in the US economy considering about 30.5 (Tcf) of natural gas was used in 2020.
This sector is charged with the responsibility of delivering natural gas to residential and commercial consumers.
As the demand for use of natural gas increases in recent years, the sector continually experiences exponential growth.
Let's look into how various sectors utilizes natural gas.
You might like: Top 6 High Income Skills That Will Make You Money In 2023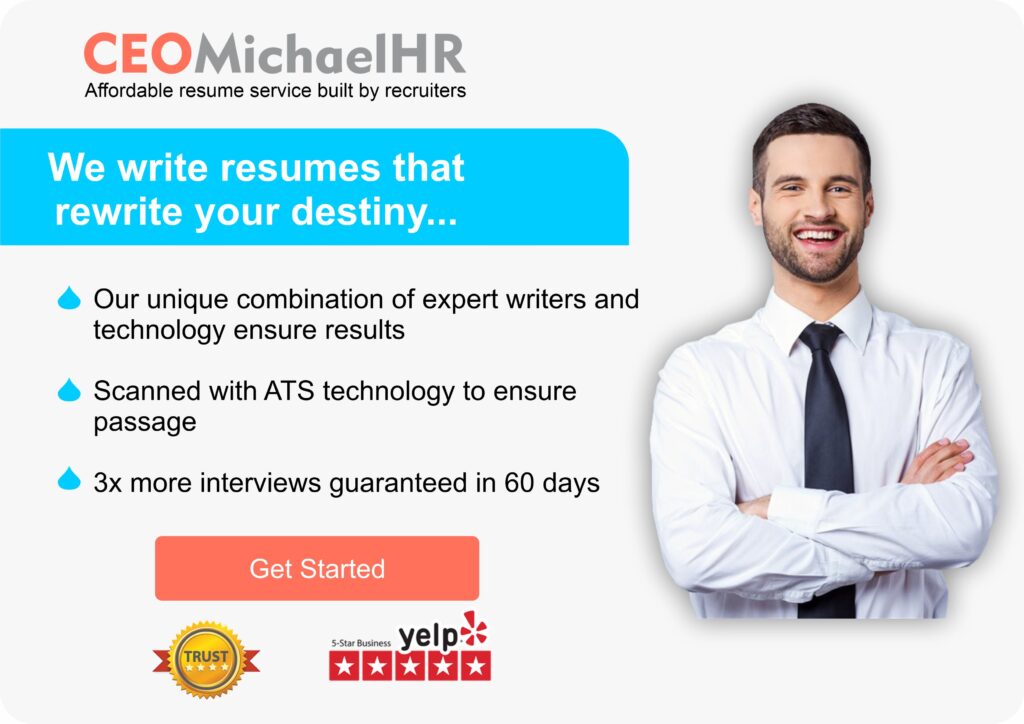 Uses of Natural Gas Based on Various Sectors

1. Natural Gas in the Electric Power Sector
The use of natural gas in the electric power sector is primarily for the generation of electricity.
According to EIA, about 38% of all-natural gas is used for electric power generation.
Furthermore, for water heating, and other industrial purposes, thermal output from natural gas-fired plants are utilized.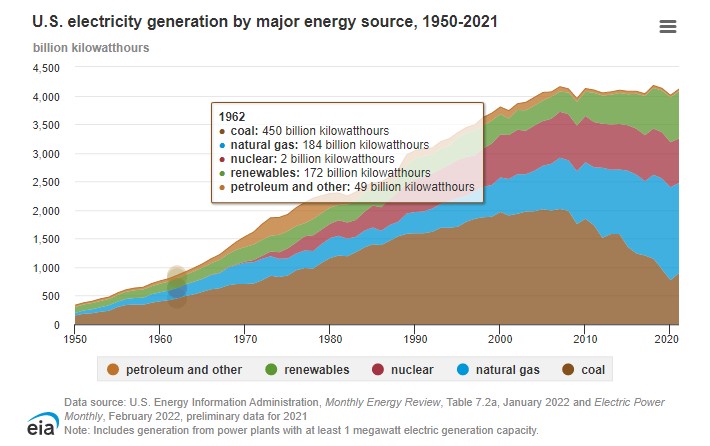 2. Natural Gas in the Commercial Sector
When you talk about natural gas, it's easy to assume it's use basically for heating homes. However, it has various uses in the commercial space.
These includes generating electricity, powering vehicles, heating water, used in manufacturing and other industrial processes.

3. Natural Gas in the Industrial Sector
Information by the U.S. Energy Information Administration stated that as of October 2020, the industrial sector utilized 33% of all the natural gas consumed in the country.

This makes the industrial sector one of the major consumers of natural gas in the United States.
This massive consumption is due to natural gas being a great fuel for heat processing.
And because it is a clean energy, consumers increase its use for various heating purposes.
Also, due to its versatility, natural gas is increasingly used to power turbines, boilers, ovens, and other equipment in industrial facilities.
The benefits are enormous, which makes more people increasingly switch from using other fuels to using natural gas.

4. Natural Gas in the Residential Sector
The benefits of natural gas use in the residential sector covers a wide range from heating buildings, water, cooking to drying clothes.
And because natural gas is a clean energy, the residential use continually increases exponentially.

Leading Companies in the Natural Gas Sector in US
With the ongoing shale revolution promising true energy independence for the world's biggest energy consuming nation, we list some of the biggest players in the US natural gas market where you can explore your careers. [Source: Oilandgasiq]

1. Exxon Mobil
This company is by far the largest producer in the US market and one of the largest companies in the world, having been ranked either No.1 or No. 2 for the past 5 years.

2. Chesapeake Energy
Independent energy company, Chesapeake owns more than 45,000 wells in the US, of which around 85 per cent produce natural gas.

3. Devon Energy
Based out of Oklahoma City, Oklahoma, Devon is one of the US's main players in processed natural gas liquids, with the great majority of its reserves coming out of the Barnett Shale fields of Texas.

4. BP
The fourth-largest corporation in the world and the second largest energy company, more than 40 per cent of the companies' holdings are in the US and 40 per cent of its reserves are in natural gas.

5. Encana
Encana is one of the largest independent gas companies in the world, with operations mostly in the western United States and Canada.

What is an Average Pay of a Public Utility Worker in The Us?
According to Ziprecruiter, as of Nov 8, 2022, the average annual pay for a Public Utilities in the United States is $72,329 a year.
What is an Average Pay of a Utilities Worker?
According to glassdoor, the estimated total pay for a Utility Worker is $36,779 per year in the United States area, with an average salary of $35,100 per year.
These numbers represent the median, which is the midpoint of the ranges from our proprietary Total Pay Estimate model and based on salaries collected from our users.
The estimated additional pay is $1,678 per year. Additional pay could include cash bonus, commission, tips, and profit sharing. The "Most Likely Range" represents values that exist within the 25th and 75th percentile of all pay data available for this role.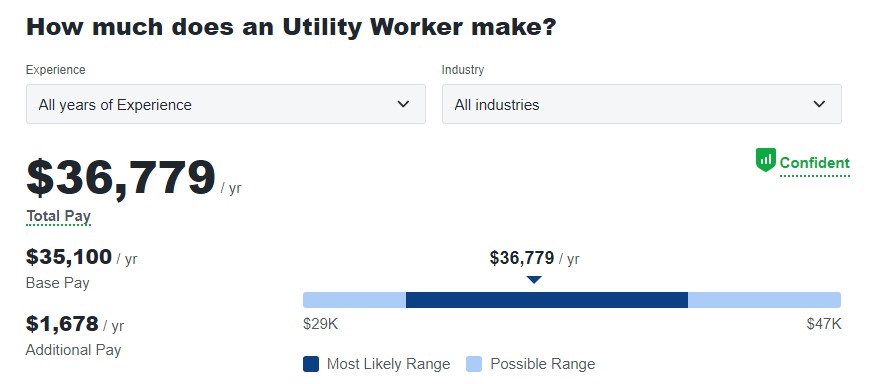 Career Growth in Public Utilities
While personal and professional growth is essential to a jobseeker looking for a great company to work, it is also an important attribute of any good job because it allows you to keep learning and advancing in your career.
Fortunately for you, with all that have been discussed in this article, employee growth is at the heart of most public utility companies.
There are several opportunities for career growth in this industry.
Workers that began from the scratch can climb up the ladder to become managers or supervisors.
Working in the public utility industry also allows you to choose a specialization in areas such as water treatment, electrical powerline installers or technicians.
Of no doubt there are numerous career opportunities in the public utility industry.
You might like: How Many are Available in Real Estate Industry?

Conclusion
We've finally come to a wrap. With all discussed in this guide, we believe you've been enlightened on all that you need to know about the public utilities industry as well as how many jobs are available in the public utilities?
So, if you are looking to begin your career or transition industry, consider working for a public utility.
Public utilities offer competitive salaries and juicy offers which makes them an attractive option for job seekers.
With so many opportunities for career advancement and numerous choices available, you can be confident to find that perfect job that matches your interest.
Finally, the best way to find a job in the public utilities sector is to attend a career fair or search online.
Best wishes with your Job-search.
Written By:
CEOMichaelHR is made up of professional resume writers and career experts with backgrounds in HR, recruiting, career coaching, and job placement.
Is your resume getting ignored?
Land 3x as many interviews with a professional resume-overhaul by one of our certified senior writers today.