Are you wondering if a cover letter is the same or different from a resume? The cover letter vs. resume question has been on for a couple of years now and in this article, I will clarify both the differences and similarities between them. So, let us begin!
A cover letter shares a few similarities with a resume in such way that they are both documents that contain the right skills needed for job hunt purposes.
However, there are striking differences between the intent and structure of the two.
What Is A Resume?
A resume is a document that gives a brief summary of your past work experience, education, certifications, skills, etc. It gives the recruitment manager information about your professional background.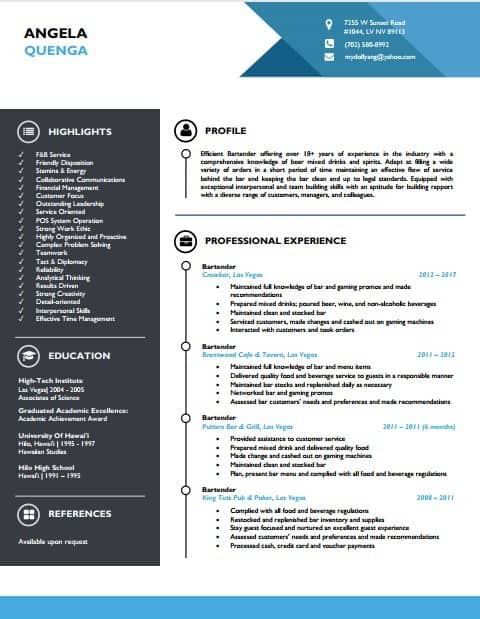 Most resumes contain the following:
Summary
Your summary should be brief, concise, and specific.
It should highlight your skills with respect to the job and it should also reflect proven ways in which you have used those skills to achieve results.
Your summary should be tailored down to the job you are applying for.
Look at the example above.
Skills
Your skills should be tailored to the job you are applying for as you wouldn't want to put up skills that are not applicable to the job requirement.
Highlighting skills on a resume shows recruiting or hiring managers that you are capable of doing the job.
Skills should be highlighted using bullet points. Check out the format below:
CPR certified
Family-oriented
Collaborative communication
Reliable/problem solver
Effective time management
First aid

Educational qualifications
While drafting your resume, ensure you list educational qualifications relevant to the position you are applying for starting from your highest degrees in chronological order.
If you are seeking the job of a microbiologist and you have a Master's or Ph.D. in that field, it is best practice you list that first. The idea is to provide an academic qualification relevant to the position you want to occupy.
Work experience
This section contains the achievement you made in your past jobs and that includes the value you were able to add to clients or customers while you were at your past jobs.
You can add numbers to help quantify the amount of value-added. It should also be listed from your most recent to the oldest work experience.
Related Post: How far back should a resume go? and  CEO Resume
What is a Cover Letter?
A cover letter is a detailed document precisely three or four paragraphs attached to a resume or CV. It gives the recruitment manager additional information on why you are qualified for the job you are applying for.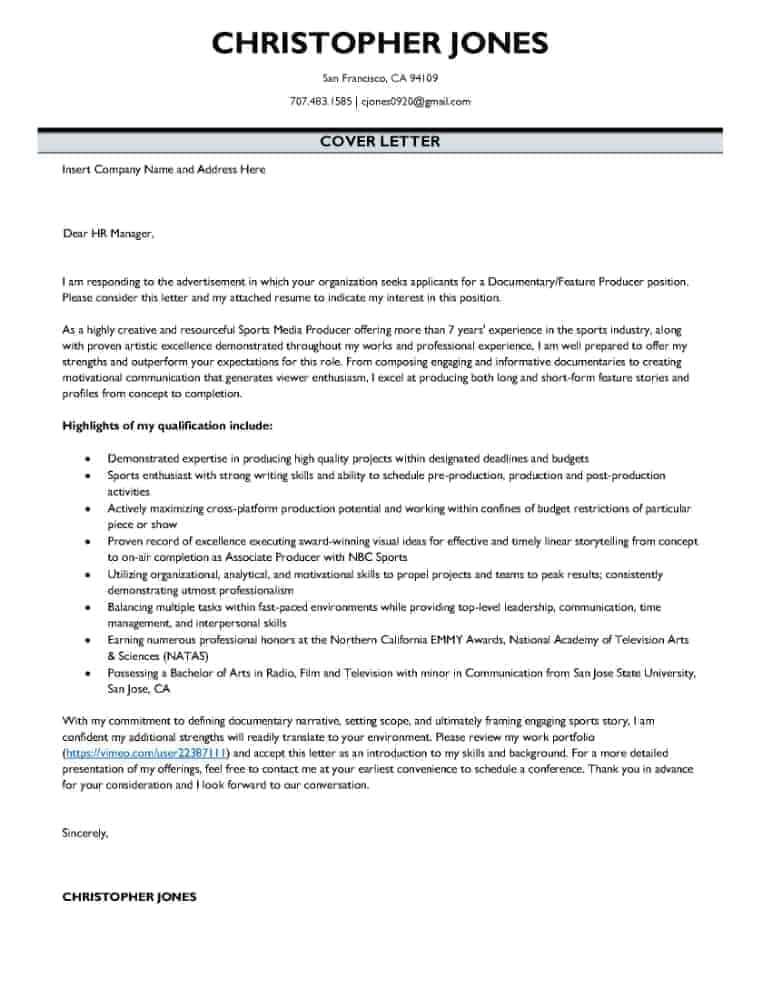 It is a document that briefly describes what makes you the perfect job candidate.
A cover letter gives you the opportunity to present more of your personality than a resume.
A cover letter may not be a compulsory criterion for job applications. You can, however, decide to add it to your resume to increase the chances of being selected for the job you are applying for.
While you draft your cover letter, ensure you don't unnecessarily repeat the information you provided in your resume. Simply provide additional information to supplement your resume.
A cover letter includes
Heading
The primary purpose of your cover letter heading is to give the recruitment manager information about your contact details.
Your contact information should be in bold text and displayed in a left-aligned or centered position.
Your cover letter information should include
Name: Your full name should be displayed with large font size and bold text
Address: This includes your home or street address, City and State, it should be written in small font size and bold text
Phone number: Your phone number should include your country codes especially if you are applying for a job in a different country
Email address: Provide your professional email address such as emmanuelajones123@gmail.com
Online profile: It is advisable to include your online profile URLs such as the URL of your blog, website, and LinkedIn
Date and contact information of your hiring manager: just beneath the header, precisely the left portion of your letter, ensure you include today's date followed by the company's name and the company's address, the city where the company is situated, and the company's zip code.
Proper salutation: You can make use of titles such as Mr, Mrs, etc. if you are familiar or you know the hiring manager, but if it is the other way round, you can use "Dear Hiring Manager".
Introduction [opening paragraph]: Your introduction should be compelling; it should reflect how you found the job, what excites you about the job, why you are applying for the job, and how the job matches up with your career goals.
Middle paragraph [body]: Your middle paragraph or body should elaborate more on the relevant skills and specific qualifications that makes you the perfect candidate for the job. You can also make interlinking between your past accomplishment and readiness for your new role.
Avoid repeating the highlight on your resume using bullet points; instead elaborate more on the skills you highlighted on your resume in your cover letter. The whole idea is to construct your resume in such a way that you are promoted as the candidate fit for the job.
Closing paragraph: Your closing paragraph should be directed towards appreciating the employer for their time and consideration.
Related Post: How to write a HR Resume
Differences between a Cover Letter vs. Resume
There are 4 striking differences between a resume and a cover letter and they include:
1. Cover letters and resumes are presented in a different format
The formats in which cover letters are written are entirely different from resumes:
A resume is separated into specific sections and information are represented in bullet point
A cover letter is a document split into 3 or 4 paragraphs that consist of an introduction, a body, and a closing chapter
2. Cover letters and resumes play different roles
A resume highlights and provides more https://milfordmd.com/ details about your work experiences and qualifications; in brief, a resume gives an overview of your professional self to the hiring manager
A cover letter gives a comprehensive detail of yourself, it gives answers to the why and how questions, explaining who you are as a person and why you are the candidate fit for the job
3. A cover letter is Subjective while a resume is Objective
A resume is objective in the sense that it focuses on facts, it communicates the fact to the recruiting manager, answers the questions of who, what, when, and how. It is information specific with a professional tone
A cover letter is subjective because it helps you convey more information than a resume does; it gives an applicant the opportunity to sell their qualifications to prospective recruiters, you can state how you found the job, what attracted you to the company, what drove you to want to occupy the position you are applying for, and what value you intend to add to the company.
It gives you the opportunity to elaborate on key points you couldn't emphasize on your resume; in short, a cover letter is more conversational than a resume.
4. A resume should not be more than a page or two, while a cover letter must not exceed a page limit
When writing your cover letter, please do not exceed one page. A resume gives you the option of writing two pages if need be.
What are the similarities between Resumes and Cover Letters?
A major similarity between the two is that both are documents required for job search purposes.
Example of a Resume and a Cover Letter
This example is to give a clearer view of the differences between a cover letter and a resume
Nanny Resume Sample
Contact
Jesse Hampton
2281 Greenbriar Ct. Grand Junction, CO 81507
Cell: (720) 939-3107
Email: Jessehampton101@gmail.com
Linkedln.com/in/jesse-hampton
Summary
Passionate and high energetic Nanny with a strong drive for childcare excellence; Held in high esteem by client family for warmth, professionalism, dedication, and excellent judgment; provide parents an unwavering commitment to ensuring the safety and welfare of their children
Highlights
CPR certified
Family-oriented
Collaborative communication
Reliable/problem solver
Effective time management
First aid
Emotional support
Highly dependable
Attention to details
Adept multitasking
Excellent work ethic
Licensed child care provider
Flexible schedule
Outgoing & friendly
Leadership
Qualification
Contra Costa College│ San Pablo, CA
Associate of Arts in Spanish
Professional experience
Nanny
The Simpsons' Family
Discussed emotional or developmental problems with parent and participated in parent conference
Assist children to develop habits of caring for hygiene and cleanliness
Presented programs that furthered language and social skills
Provided a structured environment for preschool children and taught them basic skills such as dressing and toileting
Sterilized bottles and other equipment used for feeding infants
Nanny
The Geralds' Family
Coordinated field trips to local parks, fire stations, and zoo
Encouraged children to be understanding of and patient with others
Communicated with parents about daily activities and behavior
Observed and monitor play activities
Prepared nourishing meals and snacks
Nany
Excellent Quality Nanny Service
Transported the children to and from school, lessons, appointments, and other events
Coordinated everyday activities that encouraged education and other social skills
Created a fun, secure, inspiring, and comfortable environment
Supervised children while the parent was on vacation, business trips, or weekend gateways
Given full responsibility with medication and any other medical needs
Languages
English and Spanish
Cover Letter for Documentary/Feature Producer
Christopher Jones
San Francisco, CA 94109
Insert Company Name and Address here
Dear HR Manager,
I am responding to the advertisement in which your organization seeks applicants for a Documentary/Feature Producer position. Please consider this letter and my attached resume to indicate my interest in this position.
As a highly creative and resourceful Sports Media Producer offering more than 7 years of experience in the sports industry, along with proven artistic excellence demonstrated throughout my works and professional experience, I am well prepared to offer my strength and outperform your expectation for this role.
From composing engaging and informative documentaries to creating motivational communication that generates viewer enthusiasm, I excel at producing both long and short-form feature stories and profile from concept to completion.
Highlights of my qualification include
Demonstrated expertise in producing high-quality projects within designated deadlines and budgets
A sports enthusiast with strong writing skills and the ability to schedule pre-production, production, and post-production
Actively maximizing cross-platform production potential and working within confines of budget restrictions of a particular piece or show
Proven record of excellence executing award-winning visual ideas for effective and timely linear storytelling from concept to on-air completion as Associate Producer with NBC sports
Utilizing organizational, analytical, and motivational skills to propel projects and teams to peak results: consistently demonstrating the utmost professionalism
Balancing multiple tasks within fast-paced environments while providing top-level leadership, communication, time management, and interpersonal skills
Earning numerous professional honors at the Northern California EMMY Awards, National Academy Of Television Arts & Sciences (NATAS)
Possessing a Bachelor of Arts in Radio, Film, and Television with a minor in Communication from San Jose State University, San Jose, CA
With my commitment to defining documentary narrative, setting scope, and ultimately, framing engaging sports story, I am confident my additional strength will readily translate to your environment.
Please review my work portfolio (https://vimeo.com/user22387111) and accept this letter as an introduction to my skills and background. For a more detailed presentation of my offerings, feel free to contact me at your earliest convenience to schedule a conference. Thank you in advance for your consideration and I look forward to our conversation.
Sincerely,
Christopher Jones
CV vs. Cover Letter
A CV is a step by step detailed document that describes one's career journey, with all the necessary personal information contained therein.
It can simply be defined as a comprehensive description of every major task you have carried out that had a huge impact on your life, all the achievements you feel great about, and every publication that has your name stamped on it.
A cover letter is a detailed document precisely three or four paragraphs attached to a resume or CV that gives the recruitment manager a piece of additional information on why you are qualified for the job you are applying for. It is a document that briefly describes what makes you the perfect job candidate.
Differences between a CV and a Cover Letter
The differences between a CV and a Cover Letter are listed below and they are:
A CV is more detailed and longer than a cover letter as it contains detailed information about your skills, work experience, educational background, etc. While a cover letter is a short document that not only complements your CV or resumes, but generally introduces you to the recruitment manager. It contains general details about a job applicant.
In CVs, bullet points are used for itemizing specific information while in a cover letter information is presented using paragraphs.
A CV can contain several pages while a cover letter is limited to a page.
Similarities between a CV and a Cover Letter
The similarities between the two are:
They help promote you as a candidate to the recruitment manager by highlighting and elaborating on your skills and work experience
CV provides the list of your skills and work experience while a cover letter elaborates more on your skills and work experience
Key Points
A resume is different from a cover letter by its format, the role it plays, and the information its passes
A CV is different from a cover letter by its content, format, and number of pages
Have issues writing your resume, cover letter, or CV? Let us guide you through on how to write a professional resume, cover letter, and/or CV that will land you that job that you deserve.