Did you wake up lacking inspiration on how to navigate your career?
Are you on the job search and feeling blue?
Or
Are you unsure what career success really means to you?
Know certainly that you are not alone.
Our tailored list of the best inspirational career quotes you need for your career will leave you ready to tackle any of your career goals.
Whether you're on an active job search, trying to find fulfillment in your current job, or building a business from scratch, it's time to evaluate and focus your energy on your career.
So, seatback, grab a cup of coffee and learn from the men and women who inspire us to keep pushing forward by listening to their wise words.
Light up that inner fire in you with these inspirational career quotes and change the course of your career to a more productive level.
Want to land more interviews?

Get our free 3-step guide to writing better resume bullet points, showcasing 70+ ideas for metrics you can use!



21 Best Career Quotes for Professionals

"Work to become, not to acquire." —Elbert Hubbard

"Choose a job you love, and you will never have to work a day in your life." —Confucius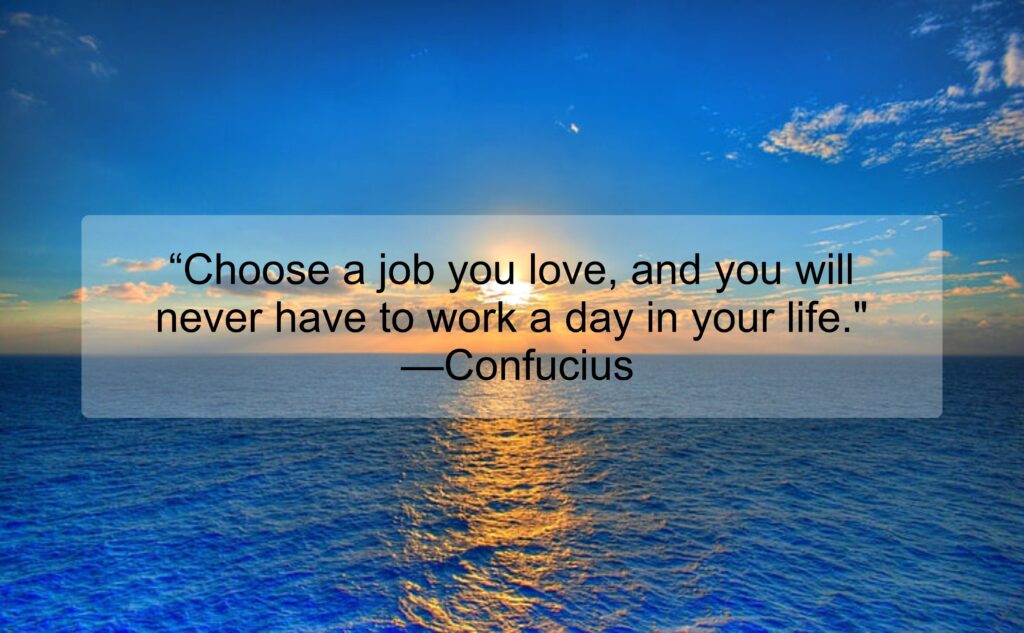 "It's not what you achieve, it's what you overcome. That's what defines your career." —Carlton Fisk

"Failure doesn't mean you are a failure it just means you haven't succeeded yet." —Robert H.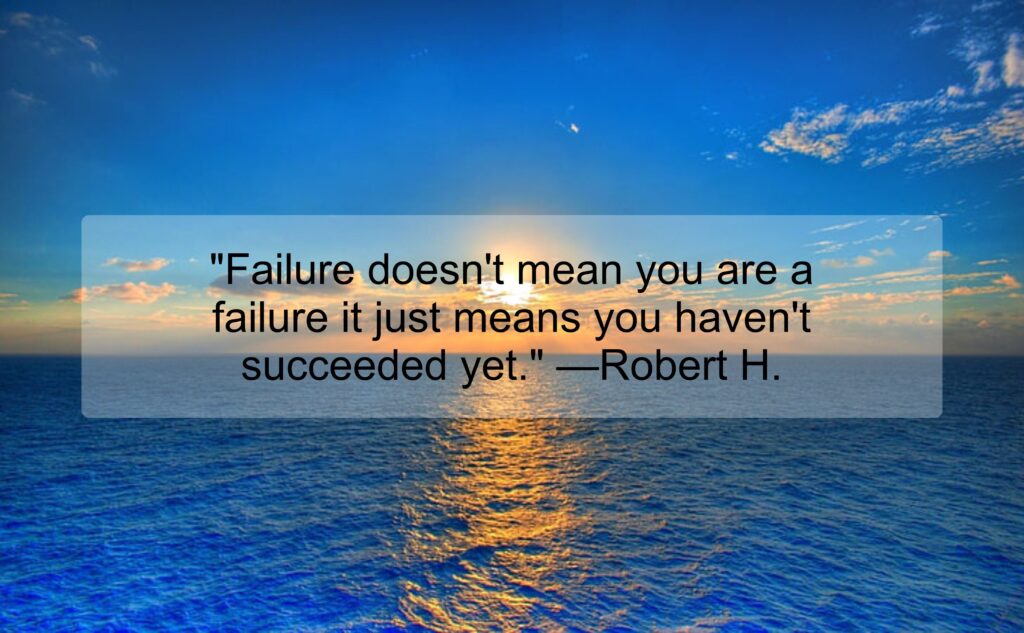 "Find out what you like doing best and get someone to pay you for doing it." —Katherine Whitehorn

"I want to look back on my career and be proud of the work, and be proud that I tried everything." —Jon Stewart

"I've missed more than 9,000 shots in my career. I've lost almost 300 games. 26 times, I've been trusted to take the game-winning shot and missed. I've failed over and over and over again in my life. And that is why I succeed." —Michael Jordan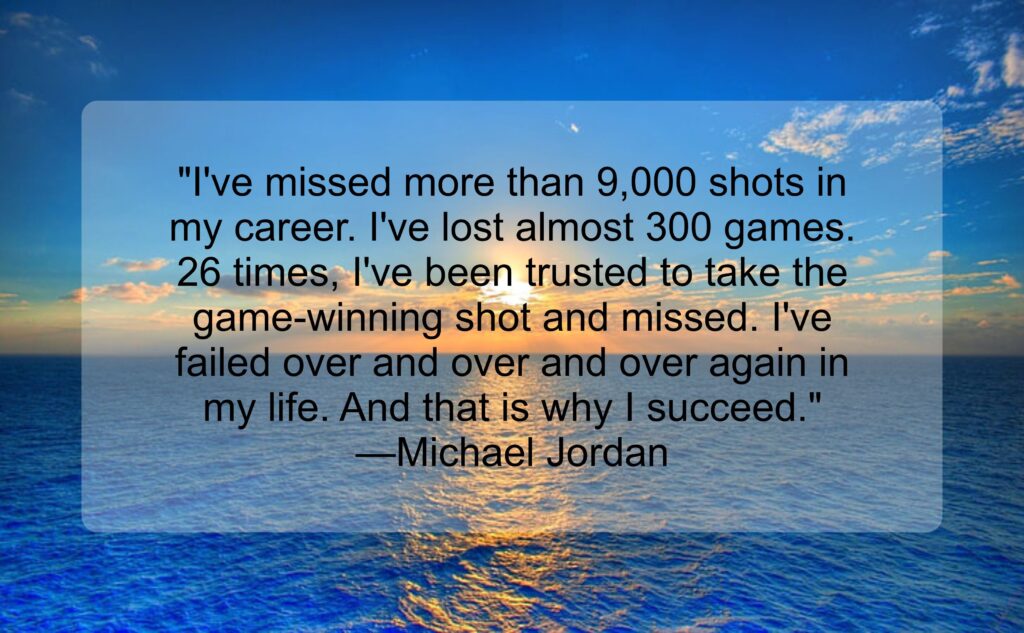 "The best way to predict the future is to create it." —Abraham Lincoln

"Our greatest weakness lies in giving up. The most certain way to succeed is always to try just one more time." —Thomas A. Edison

"I think everyone should experience defeat at least once during their career. You learn a lot from it." —Lou Holtz

"Dreams are extremely important. You can't do it unless you imagine it." —George Lucas

"If you can DREAM it, you can DO it." —Walt Disney

"Desire! That's the one secret of every man's career. Not education. Not being born with hidden talents. Desire." —Johnny Carson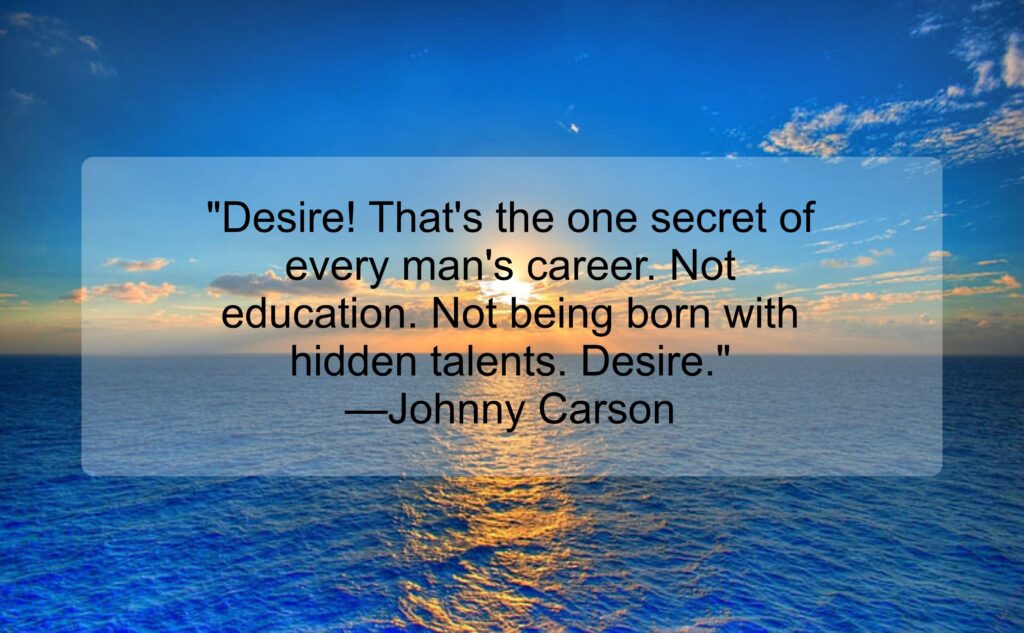 "I cannot do everything, but I can do something. I must not fail to do the something that I can do." —Helen Keller

"A mind troubled by doubt cannot focus on the course to victory." —Arthur Golden

"All you need in this life is ignorance and confidence, and then success is sure." —Mark Twain

"You can't build a reputation on what you're going to do." —Confucius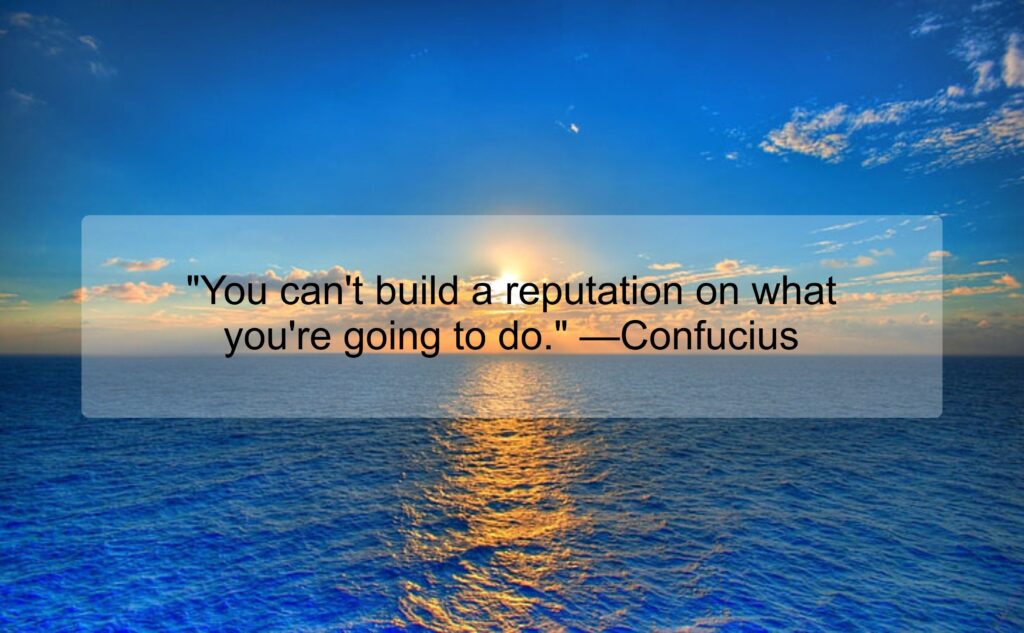 "It's not the days in your life, but the life in your days that counts." —Brian White

"Success is how high you bounce when you hit bottom." —General George Patton

"Anyone who has never made a mistake has never tried anything new." —Albert Einstein

"Do not be too timid and squeamish about your actions. All life is an experiment." —Ralph Waldo Emerson


You might like: The Best Books for Professional Development and Success

22 Best Career Change Quotes

"Opportunities don't happen, you create them."—Chris Grosser

"Do not be too timid and squeamish about your actions. All life is an experiment."—Ralph Waldo Emerson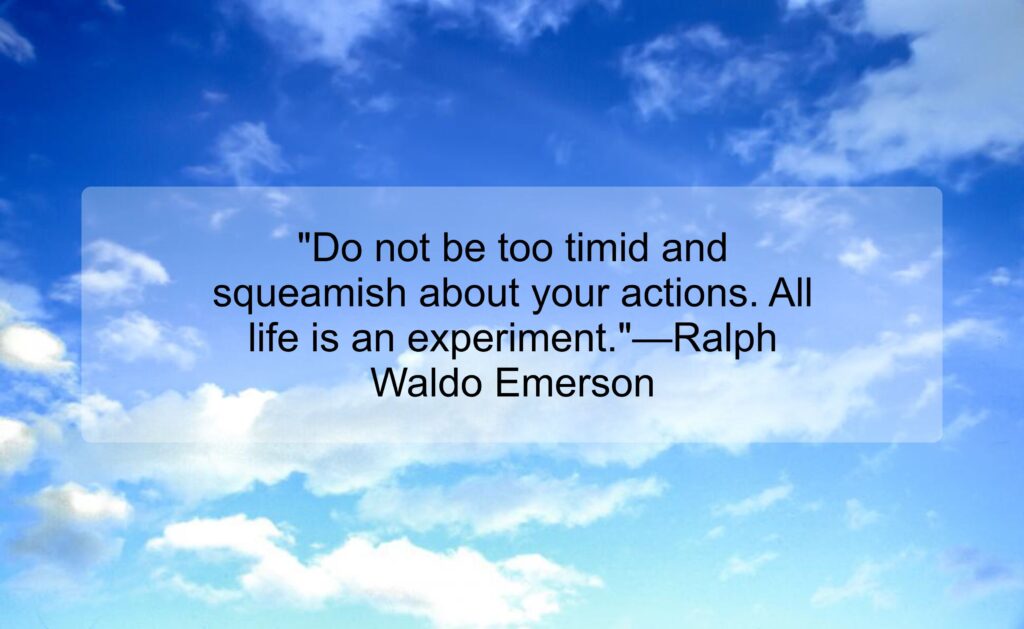 "Begin somewhere. You cannot build a reputation on what you intend to do."—Liz Smith

"If it scares you, it might be a good thing to try."—Seth Godin

"Don't limit yourself. Many people limit themselves to what they think they can do. You can go as far as your mind lets you. What you believe you can achieve."—Mary Kay Ash

"Getting fired is nature's way of telling you that you had the wrong job in the first place."—Hal Lancaster

"Your career is like a garden. It can hold an assortment of life's energy that yields a bounty for you. You do not need to grow just one thing in your garden. You do not need to do just one thing in your career."—Jennifer Ritchie Payette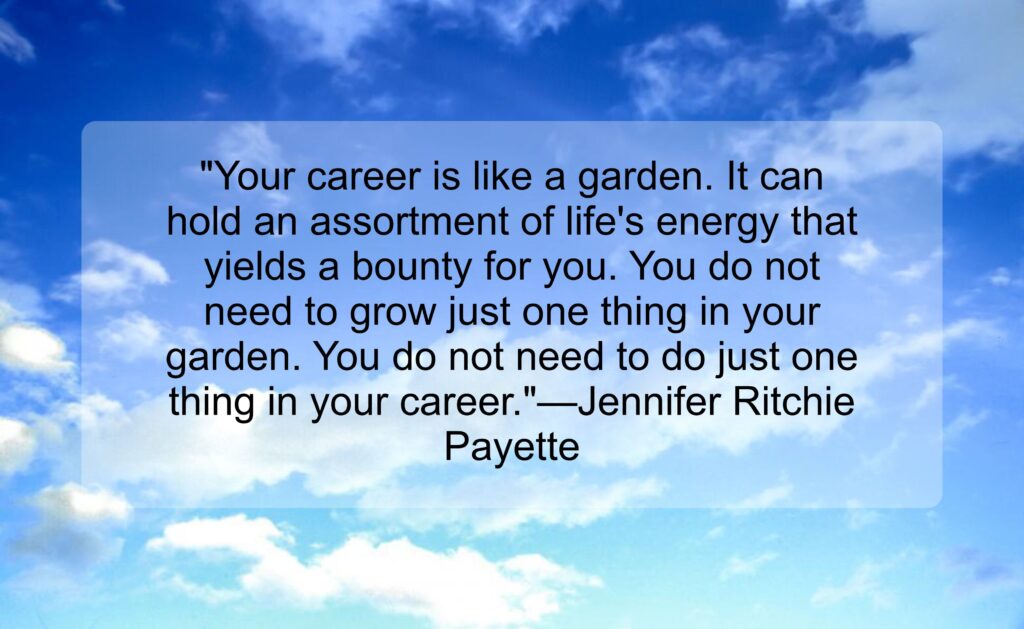 "There is only one way to avoid criticism: Do nothing, say nothing, and be nothing."—Elbert Hubbard

"Keep away from people who try to belittle your ambitions. Small people always do that, but the really great make you feel that you, too, can become great."—Mark Twain

"It is never too late to be what you might have been."—George Eliot

"A man can succeed at almost anything for which he has unlimited enthusiasm."—Charles Schwab

"You don't learn to walk by following rules. You learn by doing and falling over."—Sir Richard Branson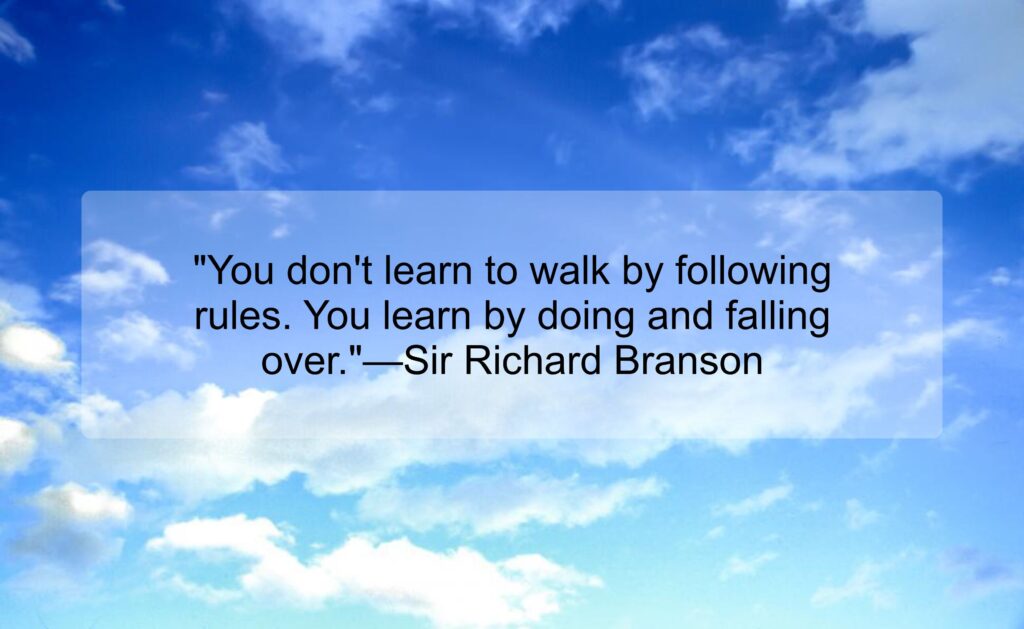 "The man who removes a mountain begins by carrying away small stones."—Chinese Proverb

"So many of our dreams at first seem impossible, then they seem improbable, and then, when we summon the will, they soon become inevitable."—Christopher Reeve

"Do not let what you cannot do interfere with what you can do."—John Wooden

"In a chronically leaking boat, energy devoted to changing vessels is more productive than energy devoted to patching leaks."—Warren Buffett

"Without leaps of imagination or dreaming, we lose the excitement of possibilities. Dreaming, after all, is a form of planning."—Gloria Steinem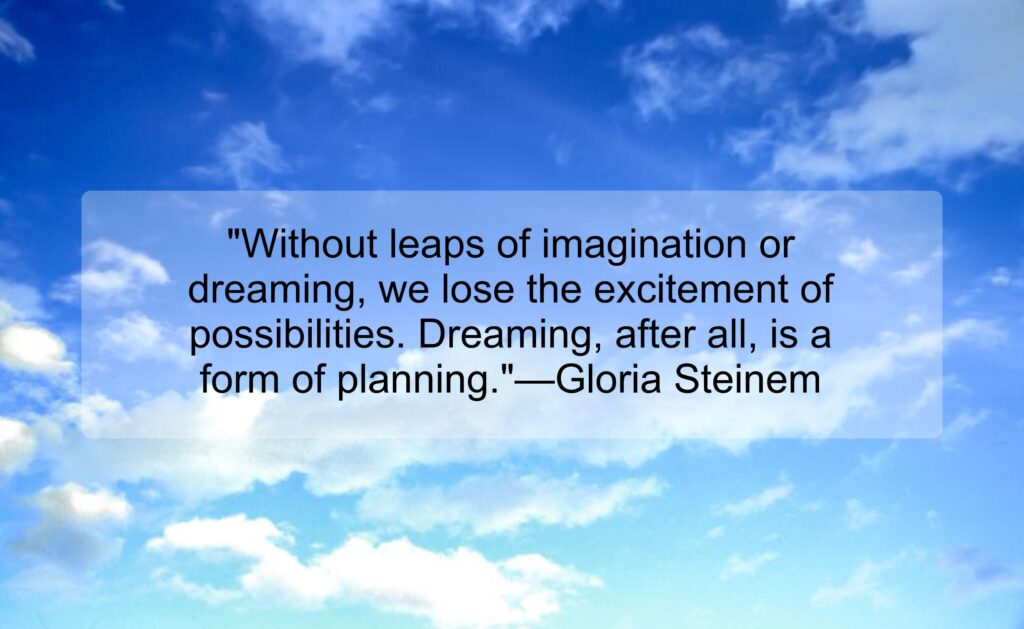 "No one can discover you until you do. Exploit your talents, skills and strengths and make the world sit up and take notice."—Rob Liano

"I learned that courage was not the absence of fear, but the triumph over it. The brave man is not he who does not feel afraid, but he who conquers that fear."—Nelson Mandela

"The important thing is not being afraid to take a chance. Remember, the greatest failure is to not try. Once you find something you love to do, be the best at doing it."—Debbi Fields

"Start by doing what is necessary, then what is possible, and suddenly you are doing the impossible."—Francis of Assisi

"Every great dream begins with a dreamer. Always remember, you have within you the strength, the patience, and the passion to reach for the stars to change the world."—Harriet Tubman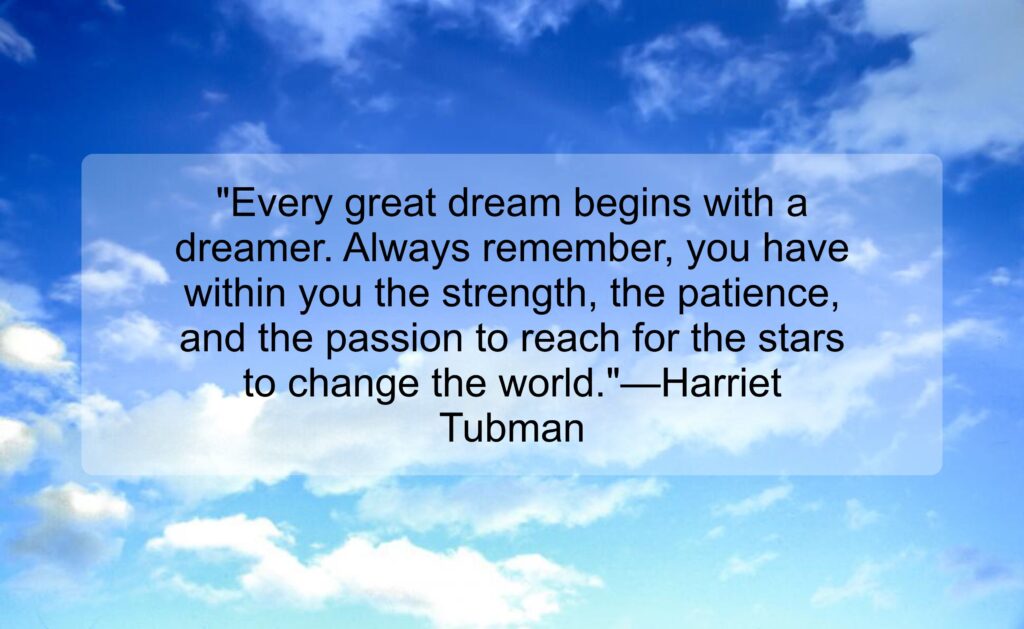 You might like: The Predictive Index Test: All You Need to Know

6 Risk-taking Motivational Career Quotes

"A person who never made a mistake never tried anything new." – Albert Einstein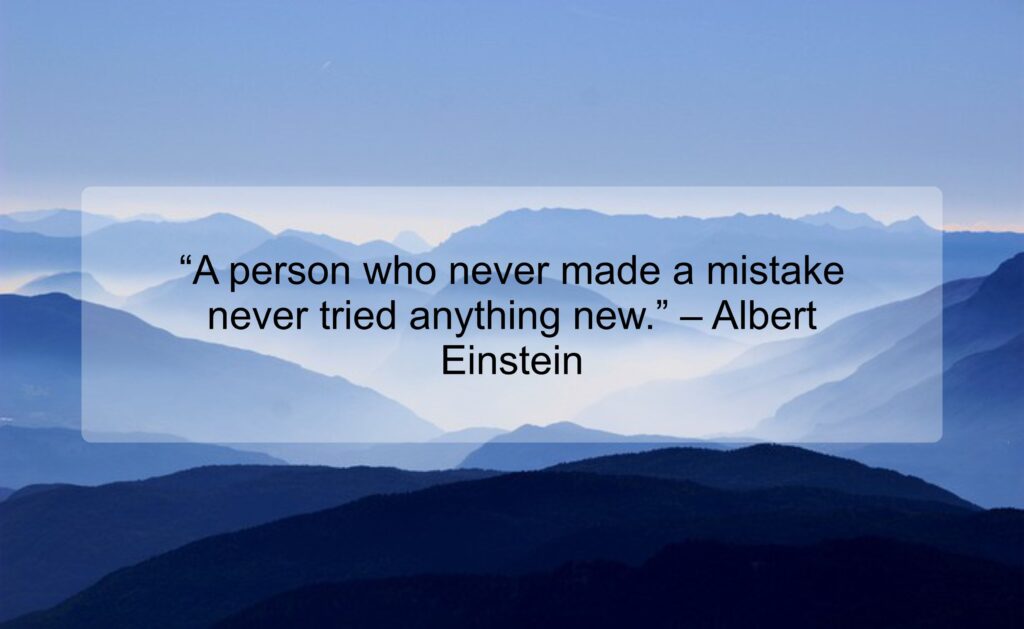 "People who are crazy enough to think they can change the world, are the ones who do." – Rob Siltanen

"You are never too old to set another goal or to dream a new dream." – C.S. Lewis

"The way to develop self-confidence is to do the thing you fear and get a record of successful experiences behind you." – William Jennings Bryan

"Successful people have fear, successful people have doubts, and successful people have worries. They just don't let these feelings stop them." – T. Harv Eker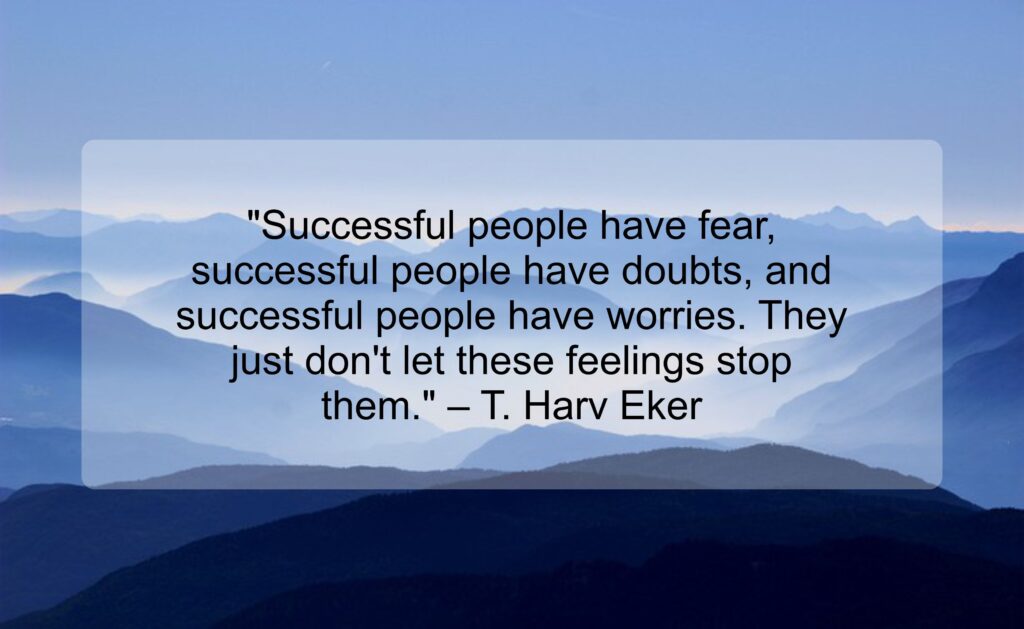 "You miss 100% of the shots you don't take." – Wayne Gretzky


5 Personal Growth Best Career Quotes

"The only person you are destined to become is the person you decide to be." – Ralph Waldo Emerson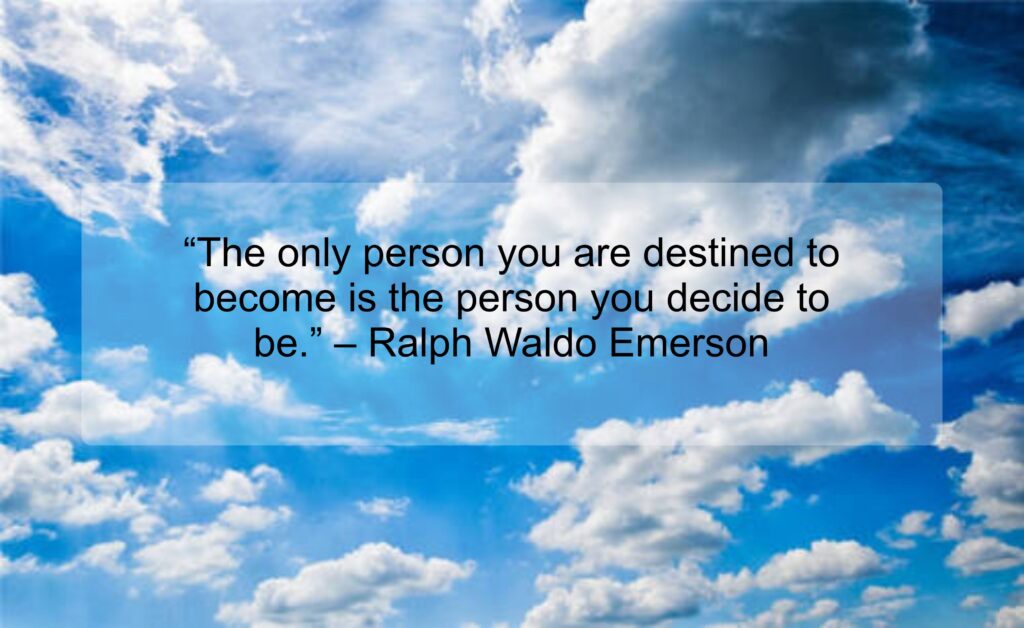 "Happiness is not something readymade. It comes from your own actions." – Dalai Lama

"Whatever you are, be a good one." – Abraham Lincoln

"When we are no longer able to change a situation, we are challenged to change ourselves." – Viktor E. Frankl

"From my point of view, which is that of a storyteller, I see your life as something artful, waiting, just waiting and ready for you to make it art." – Toni Morrison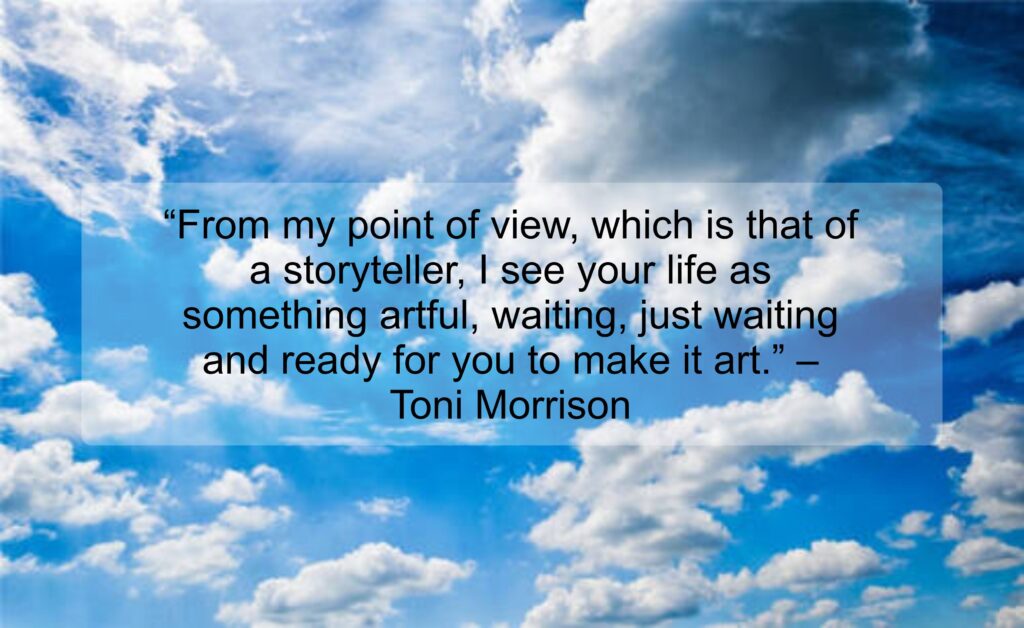 "Continuous learning is the minimum requirement for success in any field." – Dennis Waitley


You might like: Personal Day: What Is It All About?

7 Entrepreneurship Best Career Quotes

"Build your own dreams, or someone else will hire you to build theirs." – Farrah Gray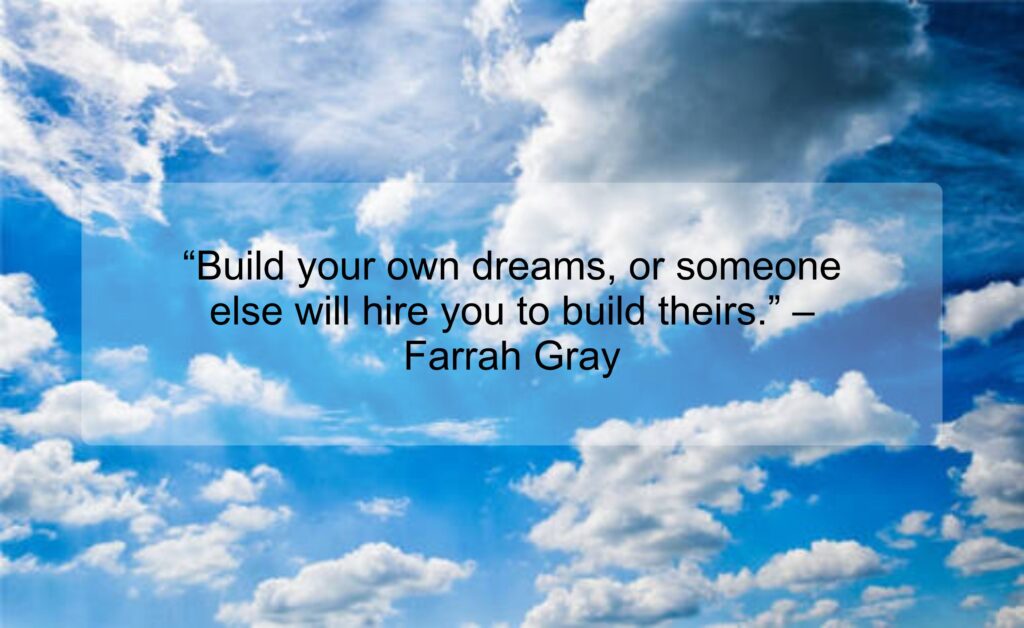 "The question isn't who is going to let me; it's who is going to stop me." – Ayn Rand

"Nothing is impossible, the word itself says, 'I'm possible!'" – Audrey Hepburn

"It's not about ideas. It's about making ideas happen." – Scott Belsky, co-founder of Behance.

"In every success story, you will find someone who has made a courageous decision." – Peter F. Drucker

"My best advice to entrepreneurs is this: Forget about making mistakes, just do it." – Ajaero Tony Martins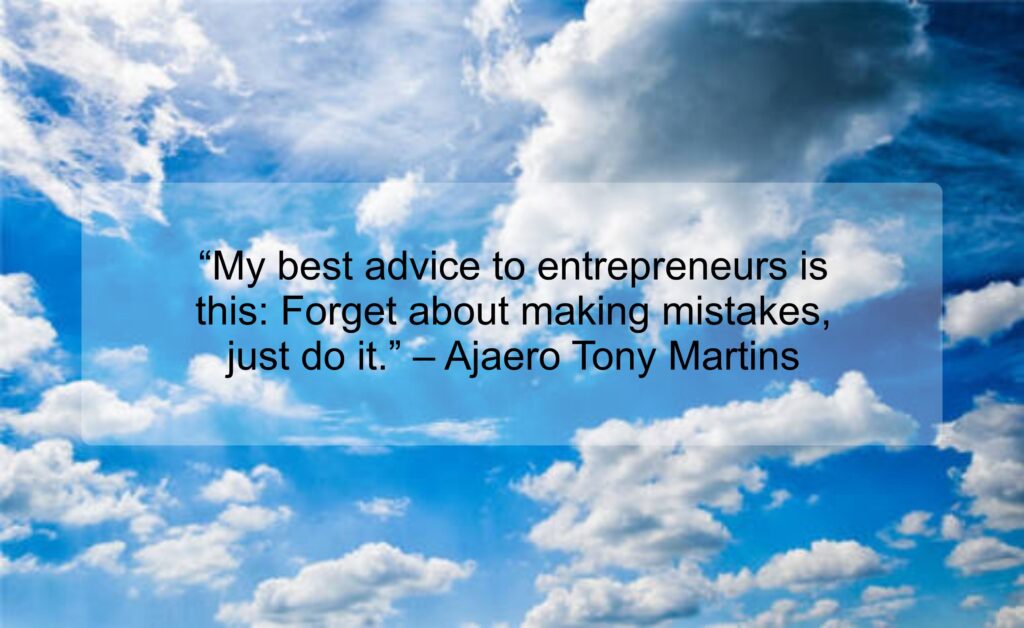 "Ambition is the steam that drives men forward on the road to success. Only the engine under full steam can make the grade." – Maxi Foreman


Conclusion- Motivational Career Quotes

We hope that these inspirational career quotes gave you some dose of motivation.

"People often say that motivation doesn't last. Well, neither does bathing. That's why we recommend it daily." – Zig Ziglar.


Kindly share with someone you know who needs some inspiration right now.
Also, keep this list of motivational quotes bookmarked so you can quickly revert to it whenever you need it!

Ready to level up and make that big career move but unsure of the worthiness of your resume?

Let one of our CPRW Resume Specialists give you a free resume critique to see why your resume is underperforming.

You will receive personalized feedback on the top 3 areas you can improve based on our best practices!