Are you still in doubt whether or not job ghosting is real? The simple and short answer: Yes! It is Real.
According to a survey carried out by Indeed in 2021, job ghosting is on a high rise.
Study showed about 28% of job-seekers had ghosted an employer in 2021, up from 18% in 2019.
In addition, 76% of employers reported they had been ghosted in 2021, and 57% of employers said job ghosting is more common than ever before.
In this article, we'll be looking into the cause of the increase in job ghosting, and what possible measures employers and recruiters can take to minimize its adverse impact.
Job ghosting is like having a romantic relationship with one partner while looking out for another in anticipation.
Here you keep hoping even though it means you getting stuck to your mobile phone nervously for the next few weeks or even months, only to realize you have been ghosted.
Job ghosting is very common and massively on the increase with one-third of candidates expressing their experiences of how they were rejected from a job position without a positive response from recruiters in the first place.
It is so alarming that recruiters and hiring managers now leave candidates to wait in pain only to be ghosted after putting forward their resumes or ghosted after a series of interviews.
If you're interested in knowing why a lot of hiring managers are doing this, then stay put as our career advice expert Michael Samuel enlighten us more on this practice.

What is Job Ghosting
As the term "ghosting" is commonly used these days in the online dating world and social media in general, we should have it in mind that it is also relevant to employment and a genuine concern for recruiters.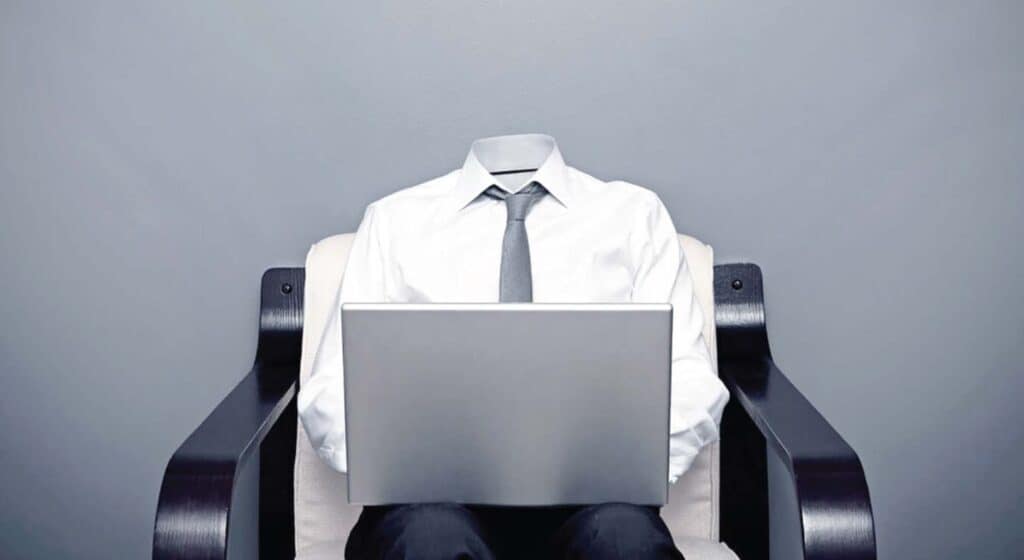 As we go further, here is what we should know about "job ghosting" and what it really means.
You might like: What to do When Boss Thinks You are Not Meeting Expectations
Job ghosting simply refers to a situation where an employer or recruiter stops communicating with a job seeker or group of job seekers and never shows up again.
Ghosting does not just happen with hired employees but can come up at any point in the employer-employee relationship especially during the hiring process.
Employers find ghosting very frustrating after burning or investing time and energy into getting a good match for a particular position only to realize he has been ghosted by the candidate.
Due to the employer's ignorance of whether he's done something wrong to scare a candidate away, this gets him in an uncomfortable and unpleasant situation.
We have furnished below 3 key reasons why employers ghost employees:

Reasons Why Employers Ghosts Employees

1. They Don't Make It Through the ATS Screening
Potential candidates may be ghosted by employers if their resumes do not pass the ATS screening which may of course have resulted from spelling errors or missed critical information.
An applicant's resume may be authentic with solid information that should land that dream job.
However, may still find out he hasn't been reached.
It's very possible candidates are ghosted which might simply be as a result of their resumes not passing the applicant tracking software (ATS) most companies uses for their recruiting process.
According to Michael's research, his findings explain;
"The reality as far as job search is concerned is that most companies receive an average of 250 applications per job advert, far more than HR managers could possibly review by hand, which is why nearly all large companies use software known as an applicant tracking system (ATS) to scan resumes and eliminate the least-qualified candidates for a role."
The applicant tracking system (ATS) have been designed to make it easy to screen out more than half of the unqualified resumes before hiring managers even notice them.
A question like; how can I beat this system then comes to mind!
The possibility of having the applicant tracking system (ATS) to one's advantage is to choose between three to five job positions related to the same role you are applying for and put in keywords in each of the chosen descriptions.
Further reading: How to write an ATS Resume- Best Guide
By doing this; "you are advised to keep your note short and precise, enough to reaffirm your important qualifications and enthusiasm for the opened position" as suggested by Michael.

2. The Job Opening Was Put on Hold
This possibility of being ghosted by employers may happen as a result of the company's ban on the positions advertised earlier or positions may no longer exist.
Another key factor may be slashing the department's budget by the hiring company or the requirements relating to the role in particular are still under debate by the management team leading to a hiring ban.
There also can be an internal reorganization which may have taken place by the recruiting company leading to the termination of the position you applied for.
To this regard, there's no law whatsoever requiring hiring managers or recruiters to give feedback shortly after an interview.
So, another question is what do you do to be certain you get an update?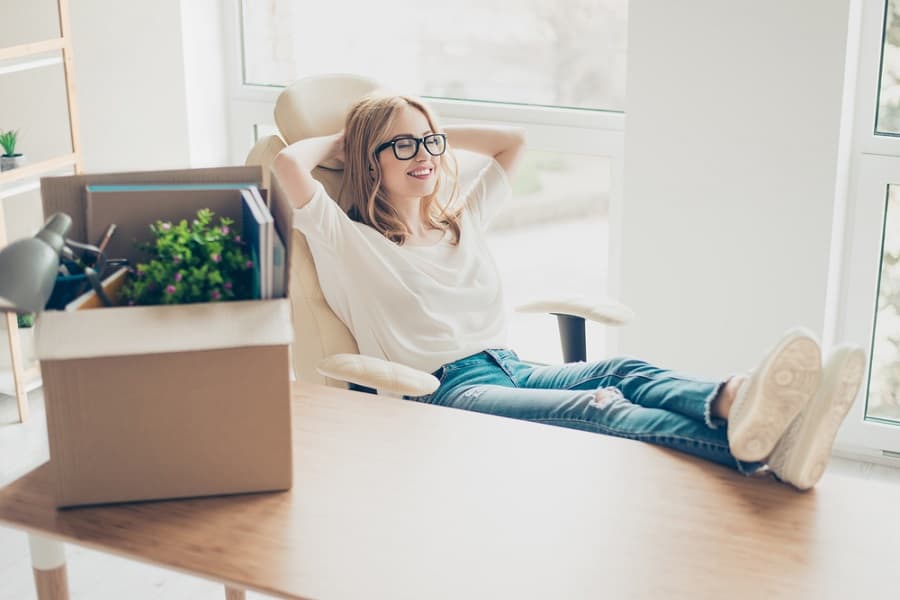 When you make it to an interview, it's highly important to finalize your interview by politely tendering a request as to when you can be notified about the next step to take.
If you don't get to hear anything from them, send an email reminder that indicates your interest then request an update.
You might like: Should I Reapply for A Job That Was Reposted?
Be articulate in your message so you can stand out.
You can say something in the lines of "Can we hop on the phone for a few minutes because I have a question regarding the position."
You may be amazed to get a fast response rather than a mere generic email reply.
Most importantly, Michael says you should cut your losses five weeks after the interview.
After all, the same way you are being treated now by your future employer will go a long way to affecting how you're treated when you eventually join the team.
In this case, it is not worth the wait as ghosting is neither a way forward.

3. You Finished Second to An Internal Candidate
Most recruiting companies allow room for interview grants to external candidates or job seekers even when they have an internal candidate in mind for the job opening.
In this situation you are left with no choice but to accept being ghosted.
If you are however resilient in such a way that you find yourself loving the company and really wanting to work with the team, don't hesitate to keep following up.
As Michael says…
"Later down the line you can have a reason to locate and identify with your primary contact at the company. Moreover, you can still follow the company on social media or set up Google News Alerts so if they mark any great achievement like winning an outstanding award, landing a big contract or expanding into a new area, you can easily contact the company and congratulate them."
You might like: Bad Resume Examples: The 6 Mistakes You Definitely Should Avoid

Ghosting The Interviewer
Job ghosting can work in both ways.
Not all candidates applying for a particular position end up landing an interview, and some candidates among the few who are called for the job interview may later end up realizing they no longer indicate interest in that role.
When this eventually happens, many candidates might feel so comfortable letting go instead of politely declining the job offer.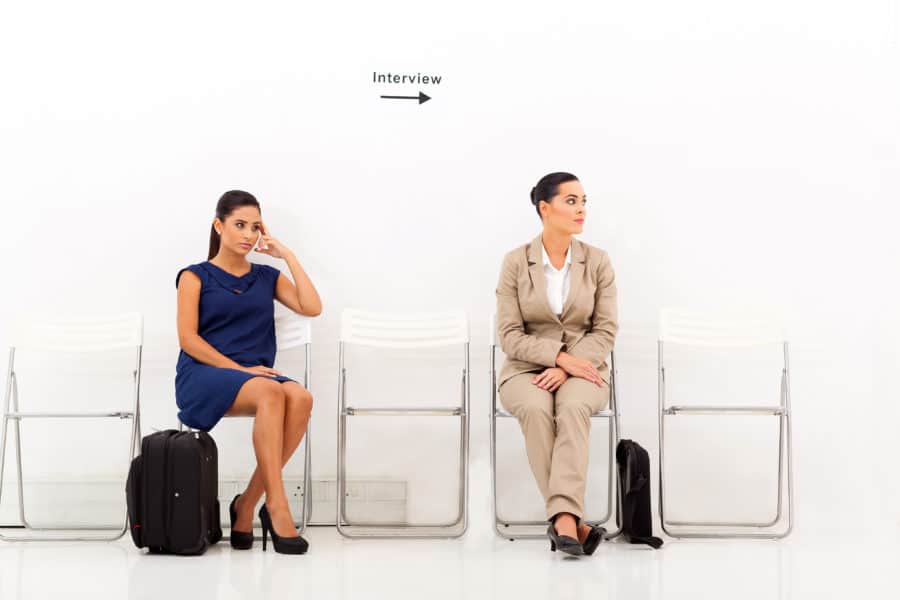 The truth is, for both hiring managers and candidates seeking job opportunities, job ghosting is not a respectful practice.
Anyone involved may end up burning bridges that he/she may need in the future and to some they live to regret their actions later in life.
It is advisable to read through guidelines that carry a thorough job description carefully, that is if you are not sure whether you are really interested in that particular role.
You can take time to have a visual outlook of yourself being in that role for like five days a week over a few couple of years.
If it seems like you can't measure up to taking the role, just be polite enough to send a nice response to the hiring manager letting them know you don't think the position might be comfortable enough for you to fit in.
Always try to end things on a positive note whenever you intend to quit from a job just to leave an interesting footprint.
Job ghosting does more harm than good on both the sides of a recruiter and a job seeker.
On a serious note, it can be annoying and demoralizing but keep your heads high and never allow it negatively affect your job search.
Nobody will like to work under employers who are known for ghosting job seekers.
So, be calm and press forward for other opportunities while seeing the ghosting as dodging the bullet.

Conclusion
As we have seen from the various aspects of job ghosting explained above, we can together attest that ghosting is not a healthy practice between hiring managers and the teaming job seekers.
No one can say if ghosting nowadays is a trend that is here to stay or to check if the emergence of an employer-friendly job market will be able to curb it.
One thing remains constant; the candidate's attitude that is tantamount to change which requires an immediate move for organizations to adjust by building strong talent communities and engaging new recruits early and often.
Instead of letting your institution be ghosted by likelihood of employees and candidates, it's advisable to better position the image of your recruiting bodies to reduce its negative effect.
Want to avoid getting ghosted by a prospective employer? The first key step: Make sure your resume is rock solid. One of our CEOMichaelHR writers can help!