Consisting of both non-renewable and renewable energy resources, the energy field makes up a large part of the United States economy.
While traditional methods of energy production have drawn attention as they contribute to the rising global pollution levels, energy companies in recent time continues to embrace cleaner energy sources and greener planet providing essential resources such as power and electricity.
With major energy companies committed to increasing their renewable energy resources such as wind, solar, and battery power, this industry continues to see significant growth.
In this guide, we'll detail the following:
What companies are in the energy field?
What roles do companies in the energy field play?
Some of the biggest companies in the energy sector- how they began and what their competitive advantages are.
Tips for

writing ATS-friendly resumes

that open doors in the energy sector.

Want to save time and impress recruiters in the Public Utilities industry?
Let our CEOMichaelHR affordable resume service craft you a branded and powerful resume that land interviews 3x faster.

One of our clients, Ashphu, had this to say:
My resume writer Rolyns, did a great job with the format, as well as the content. He wonderfully conveyed my skills in a concise and direct manner. I started getting phone calls from potential employers almost immediately after the resume rewrite.

See more success stories




The Energy Industry
​The energy industry is a critical sector that plays a vital role in the global economy. It involves the production, distribution, and use of energy in various forms, including electricity, fuel, and heat. The energy industry is divided into several subsectors, including; oil & gas, renewable energy, nuclear energy, and electricity.
Overall, the energy industry plays a crucial role in modern society, providing the energy needed to power homes, businesses, and industries.
However, the industry also faces significant challenges, including climate change and the need to transition to more sustainable energy sources.
Companies in the energy sector are involved in various types of energy and are categorized based on how the energy that they produce is sourced.
These companies will typically fall into one of two categories:
Non-renewable
Petroleum products and oil
Natural gas
Renewable

When there is a hike in oil and gas prices, oil and gas producers tend to perform well. On the other hand, when prices of energy commodities fall, energy companies earn less.
However, for the oil refiners, they profit high from the falling cost of feedstock to produce petroleum products like gasoline when there is a drop in crude oil prices.
Furthermore, political events can greatly impact the rise and fall in price of oil.
Find out: What companies are in the public utilities field?

What Companies Are in The Energy Field?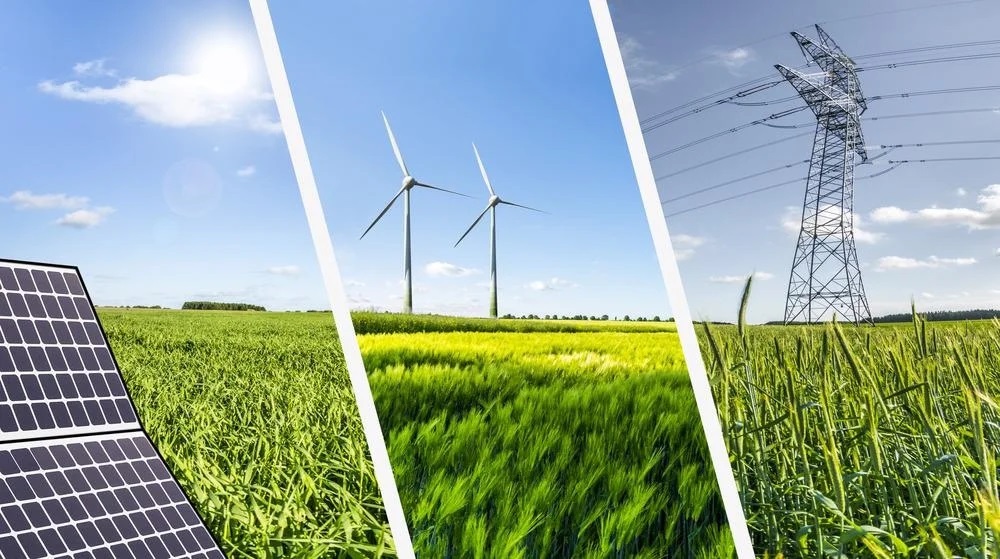 The energy field consists of various companies managing different parts of the sector.
For a more comprehensive read, we'll segment these companies into 3 categories- fossil fuels, non-fossil fuels, and nuclear.
Fossil fuels
Non-fossil fuels
Nuclear
Commonwealth Fusion Systems

Fossil Fuels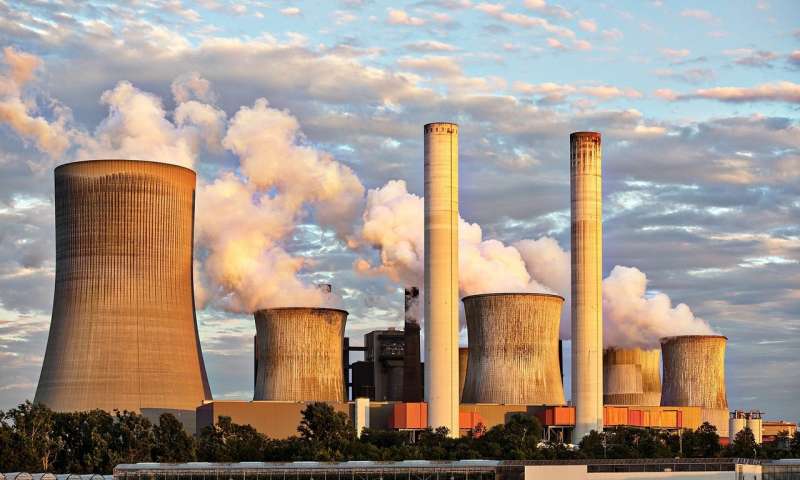 Fossil fuels are generated from the decomposition of buried carbon-based organisms that died millions of years ago.
They are non-renewable energy source that create carbon-rich deposits which are extracted and burned for energy. Fossil fuels currently supply about 80% of the world's energy.
Fossil fuels include coal, petroleum, natural gas, oil shales, bitumen, tar sands, and heavy oils.
All fossil fuels can be burned in air or with oxygen derived from air to produce heat.
This heat may be employed directly, as in the case of home furnaces, or used to produce steam to drive generators that can supply electricity.
In other cases—for instance, gas turbines used in jet aircraft—the heat yielded by burning a fossil fuel serves to increase both the pressure and the temperature of the combustion products to furnish motive power.
Companies that supply fossil fuels in the energy field would be involved in the extraction, production, and distribution of coal, oil, and gas.
Below are some of our favorites. Note that information was sourced from wikipedia.com

1. ExxonMobil
ExxonMobil is a multinational oil and gas corporation based in the United States. It was formed in 1999 through the merger of Exxon and Mobil.
ExxonMobil is one of the largest publicly traded oil and gas companies in the world, with operations in more than 50 countries.
The company's primary business is the exploration, production, and sale of oil and natural gas, as well as the production and sale of petrochemical products.
ExxonMobil is also involved in refining, marketing, and distribution of oil and gas products, as well as in chemical manufacturing and trading. The company is known for its strong focus on technology and innovation, and it has a long history of investing in research and development in the energy sector.
As of 2022, in the most recent rankings report by Fortune 500, ExxonMobil was ranked sixth, and twelfth on the Fortune Global 500
The company is the world's largest investor-owned oil company, the largest oil company headquartered in the United States, and the largest of the Big Oil companies in both production and market value.
Revenue: 403.216 billion USD (2022)
Headquarter: Irving, Texas, United States
Founded: Nov. 30, 1999
Founder: Split from Standard Oil by the Supreme Court of the United States in 1911
"Job seekers' tip: On the subject of jobs, would you like to explore opportunities in the industrial machinery and components industry? If so, read How Many Jobs Are Available in Consumer Services?"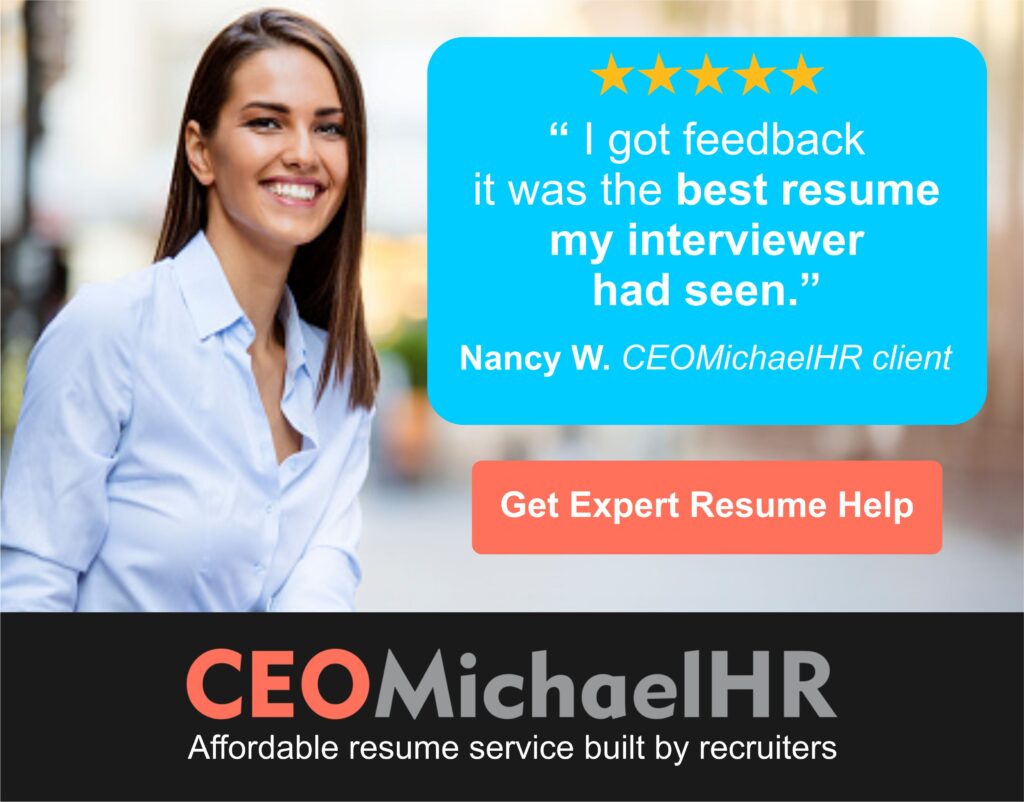 2. Coterra Energy
Coterra Energy Inc. is a company engaged in hydrocarbon exploration organized in Delaware and based in Houston, Texas.
Coterra Energy Inc. is an independent oil and gas company involved in the development, exploration and production of oil, natural gas and natural gas liquids (NGLs).
The Company's assets are concentrated in areas with hydrocarbon resources, and the company's operations are primarily concentrated in three operating areas: the Marcellus Shale in northeast Pennsylvania, the Permian Basin in west Texas and southeast New Mexico, and the Anadarko Basin in the Mid-Continent region in Oklahoma.
Its Marcellus Shale properties are principally located in Susquehanna County, Pennsylvania, where the Company holds approximately 177,000 net acres in the dry gas window in the Marcellus Shale.
Its Permian Basin properties are principally located in the western half of the Permian Basin, where it holds approximately 306,000 net acres in the play.
Its Anadarko Basin properties are principally located in Oklahoma, where it holds approximately 182,000 net acres in the play.
Coterra Energy Inc. operates as a diversified energy company, developing oil and natural gas with a focus on protecting and preserving air quality, water resources, and the land on which they operate. This energy company basically serves clients in the United States.
Revenue: 9.46 billion USD (2022)
Headquarter: Houston, Texas, United States
Founded: 1989
Founder: Cabot Corporation

3. Chevron
Chevron is an American multinational energy corporation.
The second-largest direct descendant of Standard Oil, which is originally known as the Standard Oil Company of California.
Chevron is active in over 180 countries, and involved in every aspect of the oil and natural gas industries, including hydrocarbon exploration and production, refining, marketing and transport, chemicals manufacturing, sales, and power generation.
Chevron has a long history traced back to the 1870s. The company rose to prominence after the breakup of Standard Oil by acquiring companies and partnering with others, particularly Texaco.
Chevron is one of the largest companies in the world and the second largest oil company based in the United States by revenue, after Standard Oil descendant ExxonMobil.
Chevron is ranked 16th on the Fortune 500 in 2022 with revenues of $162.5 billion USD, at the same time ranked 37th on the Fortune Global 500.
Revenue: 237.908 billion USD (2022)
Headquarter: San Ramon, California
Founded: September 10, 1879

4. Shell
Shell plc is a British multinational energy company with headquarter in London, England.
Shell is a public limited company with a primary listing on the London Stock Exchange (LSE) and secondary listings on Euronext Amsterdam and the New York Stock Exchange.
Shell is one of the top performing oil and gas companies, and by revenue and profits, it has consistently maintained being one of the largest companies in the world.
Measured by both its own emissions, and the emissions of all the fossil fuels it sells, Shell was the ninth-largest corporate producer of greenhouse gas emissions within 1988–2015.
With operations in over 99 countries, shell is vertically integrated and active in all areas of the oil and gas industry, such as exploration, production, refining, transport, distribution and marketing, petrochemicals, power generation, and trading.
Revenue: 375.229 billion USD (2022)
Headquarter: London, England.
Founded: April, 23 1907
Find out: How Many Jobs are Available in Public Utilities?

5. BHP Group
The Broken Hill Proprietary (BHP) Company was founded on 16 July 1885 in the mining town of Silverton, New South Wales.
By 2017, BHP became the world's largest mining company, based on market capitalization, and was Melbourne's third-largest company by revenue.
BHP Billiton was formed in 2001 through the merger of the Australian Broken Hill Proprietary Company Limited (BHP) and the Anglo–Dutch Billiton plc trading on both the Australian and London Stock Exchanges as a dual-listed company.
Note that this company sold out their petroleum interest in Arkansas, U.S.A., in 2018, so you'll need to look elsewhere if you want to work in the petroleum industry.
Revenue: 65.1 billion USD (2022)
Headquarter: Melbourne, Australia
Founded: 1885

Non-Fossil Fuels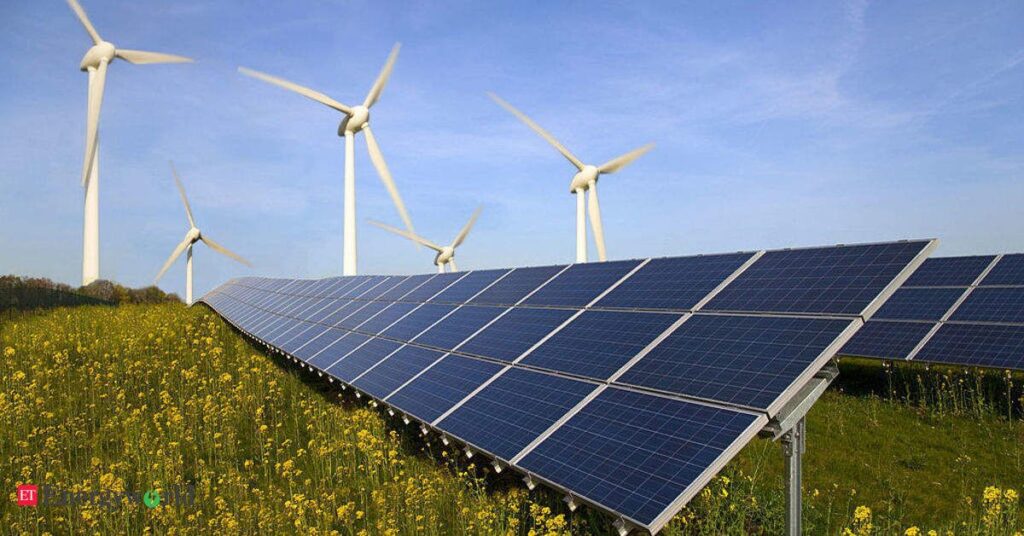 While coal, petroleum, and natural gas are conventionally referred to as fossil fuels, solar, wind, and hydro are non-fossil energy sources.
Therefore, fuel made from them is non-fossil fuel.
Wood, and biofuels (such as corn and sugar cane ethanol) are made from crops that can be regrown every year, so they are clearly not fossil.
Generally, Nuclear, Solar, Tidal, Wind, Geothermal, Hydro-electric dams = non-fossil.
Let's look at a few companies focused on this renewable energy:

6. Hydro-Québec
Hydro-Québec is a public utility that manages the generation, transmission and distribution of electricity in the Canadian province of Quebec, as well as the export of power to portions of the Northeast United States.
Hydro-Québec is one of the largest hydropower companies in the world, possessing over 60 hydro generating stations.
Perhaps you're a job-seeker who see a future in hydro-generated electricity and who can legally work in Canada, you may find Hydro-Québec a great place to learn how hydroelectric power works and launch your career.
Headquarter: Montreal, Canada
Founded: 14 April 1944

7. Trina Solar
Founded in 1997, Trina Solar manufactures, sells and does research and development on PV products, EPC and O&M.
Trina Solar also develops and sells smart micro-grid, multi-energy complementary systems and energy cloud-platform operations.
In 2018, Trina Solar launched Energy IoT brand and established the Trina Energy IoT Industrial Development Alliance.
In June 2020, Trina Solar was listed on the STAR Market of Shanghai Stock Exchange.
Revenue: $10.68 billion USD (2022)
Headquarter: China
Founded: 1997

8. Vestas
Vestas is the energy industry's global partner on sustainable energy solutions.
Founded in 1945, Vestas is a Danish manufacturer, seller, installer, and servicer of wind turbines.
Vestas operates manufacturing plants in Denmark, Germany, the Netherlands, Taiwan, India, Italy, Romania, the United Kingdom, Spain, Sweden, Norway, Australia, China, Brazil, Poland, and the United States.
Vestas wind turbines provides clean energy that supports the global fight against climate change.
Wind power from its 52,700 wind turbines currently reduces carbon dioxide emissions by over 60 million tons annually, while at the same time building energy security and independence.
Vestas has delivered wind energy in 73 countries, providing jobs for around 25,000 people around the world in service and project sites, research facilities, factories and offices.
It has 64 GW of installed capacity worldwide.
Revenue: 14.5bn-15.5bn EUR (2022)
Headquarter: Aarhus N, Aarhus, Denmark
Founded: 1945

Nuclear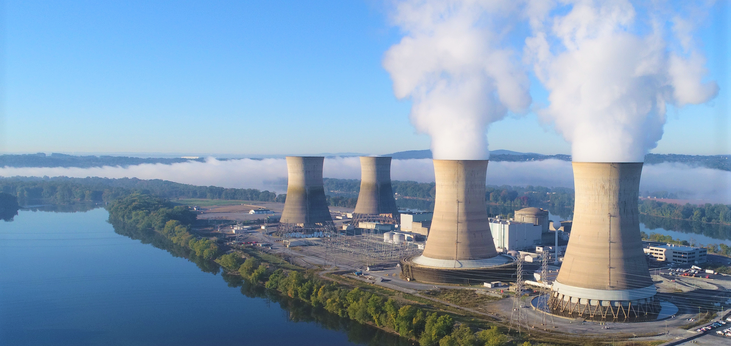 Nuclear energy is a type of energy that is produced through the process of nuclear fission, in which the nucleus of an atom is split into two smaller nuclei, releasing a large amount of energy in the process.
Nuclear energy is considered a clean and low-carbon energy source, as it does not produce greenhouse gases when generating electricity.
Nuclear power plants use nuclear energy to generate electricity in a similar way to how fossil fuel power plants generate electricity.
In a nuclear power plant, uranium is used as fuel, and it is placed in a reactor vessel where it is subjected to a controlled nuclear reaction.
The heat produced by the reaction is used to generate steam, which is then used to turn a turbine and generate electricity.
One of the main advantages of nuclear energy is that it is a very efficient and reliable source of electricity.
Nuclear power plants can operate at high-capacity factors, meaning they can produce electricity at a high percentage of their rated capacity for a long period of time.
In addition, nuclear energy has a relatively low cost of production, making it an attractive option for electricity generation.
However, nuclear energy also has some disadvantages.
One of the main concerns about nuclear energy is the potential for accidents, such as the accidents that occurred at the Three Mile Island, Chernobyl, and Fukushima nuclear power plants.
There is also the issue of nuclear waste, which must be safely stored for long periods of time until it is no longer radioactive.
Finally, the construction of nuclear power plants is a complex and expensive process, and it can take many years to build a new plant.

9. Exelon Corporation
Exelon Corporation is a Fortune 100 energy company with operations in 48 states, the District of Columbia and Canada.
It is one of the largest utilities in the United States and is involved in the generation, transmission, and distribution of electricity and natural gas.
The company was formed in 1999 through the merger of PECO Energy Company and Unicom Corporation, and it is headquartered in Chicago, Illinois.
Exelon operates a diverse portfolio of power plants, including nuclear, fossil fuel, and renewable energy sources.
It is the largest operator of nuclear power plants in the United States, with a total of 19 reactors at six different locations.
In addition to its electricity and natural gas businesses, Exelon also owns and operates a natural gas pipeline system in the Mid-Atlantic region of the United States.
The company has a strong focus on sustainability and has set a goal to reduce its greenhouse gas emissions by 50% by 2030.
It also invests in renewable energy sources, including wind and solar, and has committed to generating 50% of its electricity from clean energy sources by 2030.
Exelon is a publicly traded company and is listed on the New York Stock Exchange under the ticker symbol "EXC."
Revenue: $37.243 billion (2022)
Headquarter: Chicago, Illinois
Founded: 2000

10. General Fusion
General Fusion is a Canadian company that is developing a commercial fusion energy power plant.
Fusion energy is a form of energy production that involves the merging of two atomic nuclei to release a large amount of energy, similar to the process that occurs in the sun.
If successful, fusion energy has the potential to provide a virtually limitless and clean source of electricity.
General Fusion is focused on developing a specific type of fusion energy called magnetized target fusion (MTF).
In MTF, a plasma, or ionized gas, is contained within a magnetic field and heated to a temperature at which the plasma's particles collide and fuse together.
The fusion reactions release a tremendous amount of energy, which can be used to generate electricity.
General Fusion is working on a number of technologies and techniques to make MTF practical, including the development of plasma injectors, a pulse power system, and a plasma confinement system.
The company has received funding from a variety of sources, including the Canadian government, private investors, and corporate partners, and it has attracted attention from media and the energy industry for its innovative approach to fusion energy.
General Fusion is not the only company working on fusion energy, but it is one of the most well-known and has made significant progress in recent years.
While the development of fusion energy is still in the early stages, and it may be many years before it becomes a viable source of electricity, the potential benefits of fusion energy make it an exciting area of research and development.
Headquarter: Burnaby, Canada
Founded: 2022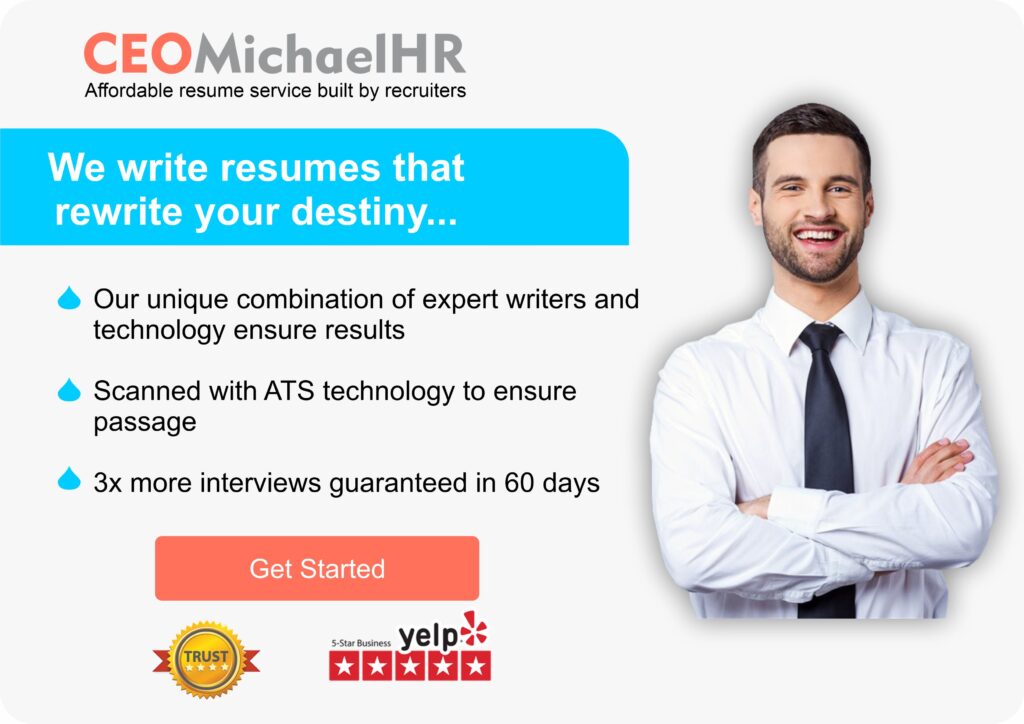 11. Commonwealth Fusion Systems
Commonwealth Fusion Systems (CFS) is a private company that is developing fusion energy technology.
Fusion is a process in which atomic nuclei come together to form a heavier nucleus, releasing a large amount of energy in the process.
This process occurs naturally in the sun and other stars, and scientists have been working for decades to replicate it on Earth as a potential source of clean, abundant energy.
CFS was founded in 2015 by a team of researchers from the Massachusetts Institute of Technology (MIT).
The company's goal is to develop a practical and scalable fusion energy system that can be deployed to generate electricity for the grid.
To this end, CFS is focused on developing a device called a tokamak, which is a type of nuclear fusion reactor that uses magnetic fields to confine and heat a plasma of hydrogen ions to the point where nuclear fusion can occur.
CFS has attracted significant investment and attention from the media and the energy industry, as fusion has the potential to provide a virtually limitless source of clean energy.
However, it is important to note that fusion energy is still in the development stage, and it will likely be many years before a commercial fusion power plant is operational.
Revenue: $5.9M
Headquarter: Cambridge, Massachusetts, United States
Founded: March 2018

How to Write an ATS-Friendly Resume That'll Improve Your Chances of Landing Interviews with Energy Companies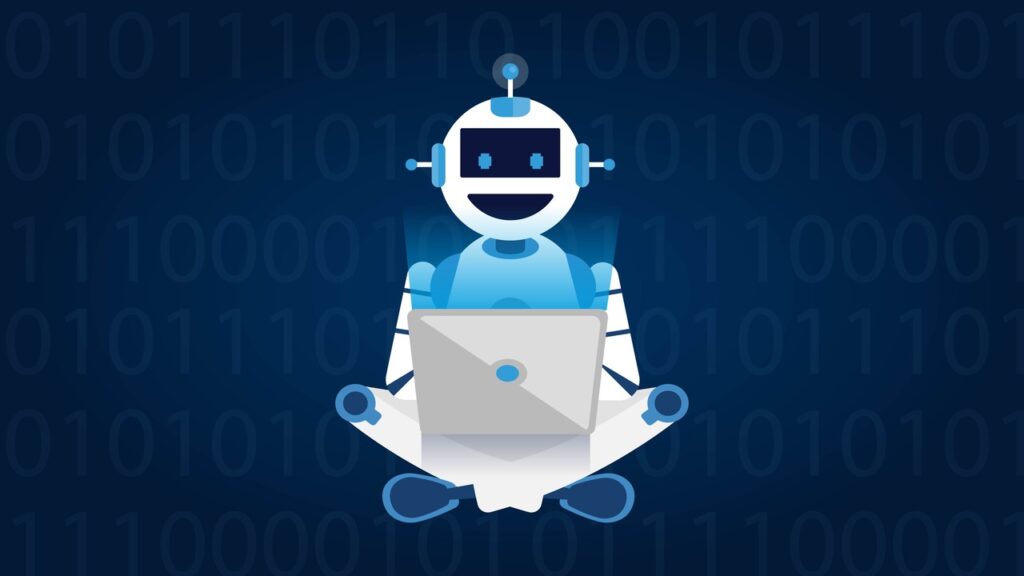 As technology continues to evolve in the energy sector, this changes the way we do everything, and that includes applying for jobs in this field.
For this reason, you need to have an ATS-friendly resume if you want to stay competitive in today's job market.
ATS resume writing provides enhanced chances for your resume to be seen by potential employers.
They're optimized incorporating several criteria from layout and design to keywords for ranking high in ATS.
The acronym ATS stands for application tracking system. This is a software program that saves employers time and money by automating the tracking, assessment, and selection of job applicants.
Data by Forbes reported up to 75% of submitted resumes never get into the hands of an actual recruiter!
This is simply because many of these resumes aren't well formatted or do not include relevant industry keywords enough to pass the application tracking AI.
Without further ado, below are tips you can incorporate to furnish an ATS-friendly resume that'll land you interviews 3x faster in the Energy sector.

1. Identify the job title and insert into your resume headline
With a well-tailored headline, when a recruiter searches for that job title, your resume will be one of those that shows up!
Your resume headline is usually found at the top of your resume, just below your name and contact information.
Inserting a headline calls attention to your value as a job candidate.
Proven headline examples include:
"Results-Oriented Business Analyst with 7 Years of Experience"
"Finance Manager with 10 Years of Experience in the Banking Industry"
"Human Resources Professional with 5 Years of Experience in Recruitment and Employee Relations"
Considering the simplicity of this step, it does not mean that every resume you tailor must have a headline to the job you're applying to. It's however, worth it!

2. Identify relevant skills in the job description and add them to your resume
Hiring managers type in specific keywords relating to skills. They do not just type in job titles when they search for applicants.
So, you'd better identify those skills relevant to the job from the job description and highlight on your resume.
Never overstuff your resume with keywords! Doing this practice makes your resume difficult to read and comprehend.
Always ensure to use keywords as naturally as possible. Find out skills to put on a resume.

3. Use keywords properly so the ATS can read them
Since the ATS software can't differentiate between similar skills, it will be in your best interest to use keywords exactly as they appear in the job description.
Take for instance, a job description requiring "leadership experience," it would be best to include the keyword phrase "leadership experience" on your resume instead of simply listing your leadership roles.
Also, it's essential to include both long-form versions of keywords and acronym versions.
For example, if you have experience working in the Human Resources Management department, you should include both "human resources management" and "HRM."
When you include both versions of keywords, you'll offer yourself the best chance of getting your resume noticed.

4. Select an ATS-friendly resume format
Having understood the importance of including keywords on your resume to pass the ATS scan, we'll advance into selecting the right resume format that passes the ATS scan.
Many qualified candidates craft and submit resumes that can't be read by an ATS which leads to their resume being rejected despite their great qualifications for the role.
Fortunately, the most commonly used resume format is the most ATS-friendly- the chronological resume format.
The chronological resume format lists your professional experience in a reverse-chronological order. This means your last work experience appears first.

5. Make your resume easy to scan
To ensure your resume is easy to scan, consider the following tips below:
Use simple, clear language to make it easy for both ATS and humans to easily understand your data
Use a common font like Calibri, Times New Roman, Arial, or Helvetica to appear professional
Use font sizes of 11-12 pt for regular text, and 14-16 pt for section titles
Ensure margins are about 1 inch on all sides of your resume to avoid cluttering
Dates should be formatted in one of two ways: MM/YYYY or "March 2022". Avoid using only the year
Stick to the standard bullet circle or square
Use a Word document or PDF so the ATS can easily scan it
Proofread your resume more than once as a single error can result in absolute rejection

6. AVOID the following when formatting your resume
Doing the following can confuse the ATS bots and hinder your chances of landing an interview:
Using tables and columns while formatting your resume
Using headers and footers
Using excessive special graphics, images, or symbols on your resume
Being too creative or fancy when crafting section headings. Use traditional headings such as "work experience" and "education" to not confuse the bots

Final Thoughts- What Companies are in the Energy Field?
In summary, there are many companies that operate in the energy industry, including:
ExxonMobil: One of the largest publicly traded international oil and gas companies, with operations in more than 50 countries.
Chevron: A multinational energy corporation that is engaged in every aspect of the oil, natural gas, and geothermal energy industries.
Royal Dutch Shell: A multinational oil and gas company with operations in more than 70 countries.
BP: A global energy company that operates in more than 70 countries and is involved in the exploration, production, refining, and marketing of oil and natural gas.
Total: A multinational energy company with operations in more than 130 countries, engaged in the exploration, production, refinement, and marketing of oil and natural gas.
ENI: An Italian multinational oil and gas company with operations in more than 70 countries.
ConocoPhillips: A global energy company with operations in more than 30 countries, engaged in the exploration, production, refinement, and marketing of oil and natural gas.
Anadarko: A leading independent exploration and production company with operations in the United States, Algeria, and Ghana.
Chesapeake Energy: A leading independent natural gas and oil exploration and production company with operations in the United States and Canada.
Devon Energy: An independent oil and natural gas exploration and production company with operations in the United States, Canada, and various international locations.
This is just a small sampling of the many companies that operate in the energy industry. There are also many smaller, independent energy companies and utilities that operate at a regional or local level.

Frequently Asked Questions and Answers (FAQs)

Who is the leading energy company?
It is difficult to determine a single leading energy company as the energy sector is diverse and consists of many different types of companies that produce, distribute, and sell different forms of energy, including oil and gas, electricity, renewable energy, and nuclear power.
Some of the largest energy companies in the world include ExxonMobil, Royal Dutch Shell, BP, Chevron, Total, and Gazprom.
These companies are all engaged in various aspects of the energy industry and are known for their size and scale of operations.
Other leading energy companies include national oil companies, independent power producers, and utility companies that generate, transmit, and distribute electricity.

Who is the biggest energy supplier in the world?
It is difficult to identify a single biggest energy supplier in the world, as the global energy market is complex and diverse, and different countries and regions have different sources of energy production and consumption.
However, some of the largest producers of energy in the world include; China, United States, Russia, India, Japan.

How many industries are in the energy sector?
The energy sector is a broad category that includes a range of industries involved in the production, distribution, and use of energy.
These industries can be divided into several subsectors, including:
Oil and gas exploration, production, and refining
Renewable energy production, including wind, solar, hydroelectric, and biomass
Electricity generation, transmission, and distribution
Energy storage and transmission infrastructure
Energy conservation and efficiency technologies
There may be other industries that are related to the energy sector but not necessarily included in these categories.
The energy sector is a complex and diverse field, and the specific industries that are included within it can vary depending on how it is defined.

WRITTEN BY
CEOMichaelHR is made up of professional resume writers and career experts with backgrounds in HR, recruiting, career coaching, and job placement.
Is your resume getting ignored?
Land 3x as many interviews with a professional resume rewrite by one of our certified senior writers today.