The public utility field comprises of various companies offering essential services to the public. This industry continues to make an integral part of the United States economy including our daily living.
Services rendered by this industry encompasses electric, gas, and water utilities, as well as telecommunications and transportation services.
With each of these services having different modes of operation, they all work together to achieve a common goal of ensuring a seamless running of our society.
In this guide, we'll carefully detail the following:
What companies are in the public utilities field?
What roles do companies in the public utilities field play?
Some of the biggest companies in the public utilities sector- how they began and what their competitive advantages are.
Tips for writing ATS-friendly resumes that open doors in the public utilities sector.

Want to save time and impress recruiters in the Public Utilities industry?
Let our CEOMichaelHR affordable resume service craft you a branded and powerful resume that land interviews 3x faster.

One of our clients, Ashphu, had this to say:
My resume writer Rolyns, did a great job with the format, as well as the content. He wonderfully conveyed my skills in a concise and direct manner. I started getting phone calls from potential employers almost immediately after the resume rewrite.

See more success stories




The Utilities Industry
Before we proceed to what companies are in the public utilities field, let's have a keen understanding of what the public utilities sector is all about and what kind of companies are involved in offering these essential public services.
Utility companies are large corporations that provide natural gas, electricity, water, sewage, and other basic amenities for both residential and commercial consumers. These companies may provide one or all of the above services to their customers.
Usually, firms that deliver these services to the final consumers are mostly subsidiaries of the major corporations going by a variety of business names.
While most companies in the utilities field make a profit, they are typically regulated heavily by public authorities.
Utility companies range from large businesses providing a spectrum of services to specialized, niche companies focusing on wind energy and other services.
In addition to the basic utility services provided, some companies major on energy efficiency alternatives, such as renewable energy like solar panels and wind turbines.
Furthermore, as the world continues to embrace cleaner energy sources and a greener planet, many traditional utility companies are now diving into these areas of renewable energy.
Find out: How Many Jobs are Available in Public Utilities Sector

Utility Industries Added to the Consumer Non-Durable Goods
Hydraulic power companies
Telecommunication companies

Popularity of the Public Utility Industry
With our daily living solely dependent on services provided by the utility companies, this industry continues to gain extreme popularity.
The market size, measured by revenue, of the Utilities industry is $962.5bn in 2022. This size is expected to grow by 7.4% in 2023.
Public utilities sector relies on a constant flow of funding to finance frequent and expensive infrastructure upgrades, maintenance, and new asset purchases. This sector is capital-intensive and strongly regulated by public authorities.
Without much ado, let's dive in!
Find out: How Many Jobs are Available in Consumer Non-Durables?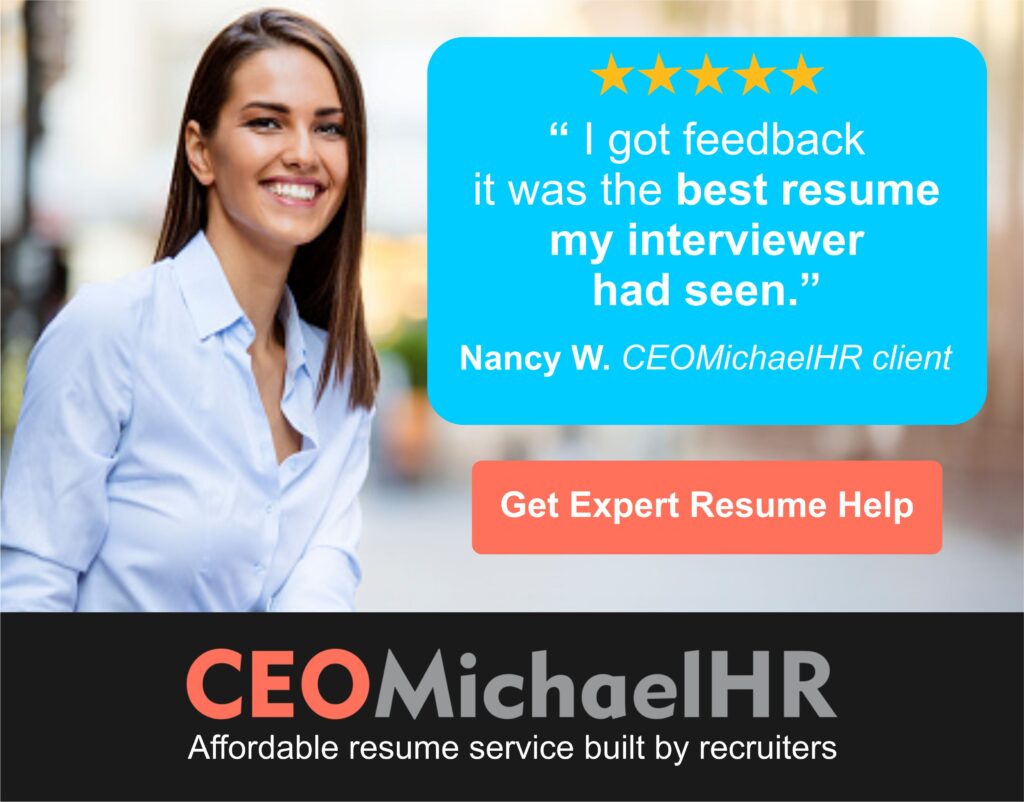 What Companies are in the Public Utilities Field?
As previously stated, public utility companies are firms that provides services such as natural gas, electricity, water, sewage, and other basic amenities for both residential and commercial consumers.
They constitute a major part of the US economy and integral to our way of life. But despite their size and reach in our communities, this sector is usually undermined and sometimes even go unnoticed.
We've tailored the list below to give you an overview idea of how and where a public utility company functions as part of our local and global utilities infrastructure.
This is however, not meant to be a comprehensive list of all the biggest players in the public utilities sector.
AES Corporation
American Electric Power
Edison International
Pinnacle West Capital Corporation
Duke Energy
National Grid plc.
Southern Company
AT&T
Verizon
American Water Works Company, Inc.

Electricity Companies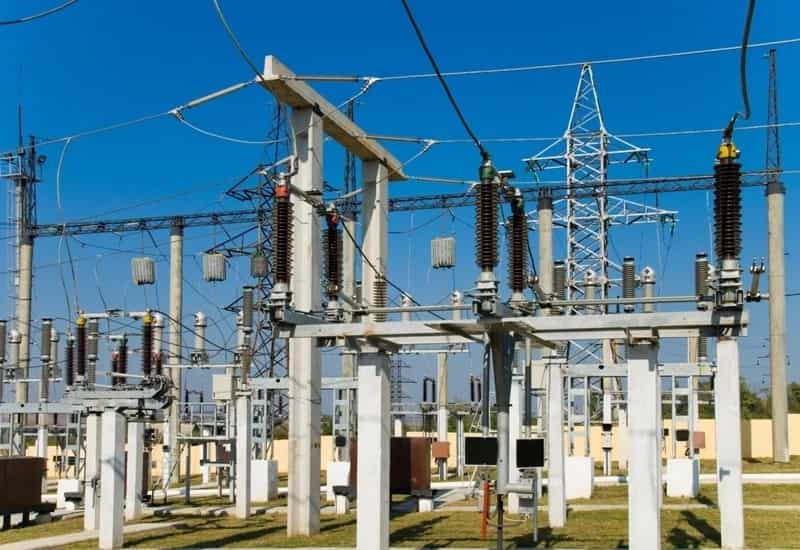 1. AES Corporation
Headquartered in Arlington, Virginia, the AES Corporation is an American utility and power generation company that owns and operates over 150 power plants, which it uses to generate and sell electricity to end users and intermediaries like utilities and industrial facilities.
AES Corporation is the largest independent energy generator in the world committed to accelerating the growth and adoption of clean energy efficiency.
The AES Corporation is a Fortune 500 global energy company accelerating the future of energy. The company improves lives by delivering the greener, smarter energy solutions the world needs.
Revenue: 12.32 billion USD (2022)
Subsidiaries: AES Indiana, AES Trust, AES Andes, DPL Inc., Enel Distribution Sao Paulo, Fluence Energy, etc.
Founders: Roger Sant, Dennis Bakke
Founded: 28 January 1981, United States

2. American Electric Power
Founded in 1906, and headquartered in Columbus, Ohio, the American Electric Power is a major investor-owned electric utility in the United States, delivering electricity to over five million customers in 11 states.
AEP ranks among the nation's largest generators of electricity, owning more than 38,000 megawatts (MW) of generating capacity in the US, with individual unit ratings ranging from 25 MW to 1,300 MW.
American Electric Power is one of the largest regulated utilities in the United States dedicated to powering a cleaner, brighter energy future for its customers and communities.
Revenue: 18.44 billion USD (2022)
Subsidiaries: Ohio Power Company, Southwestern Electric Power Company etc.
Founded: 1906

3. Edison International
Based in Rosemead, California and founded on July 4, 1886, Edison International is a public utility and global energy advisory company delivering comprehensive, data-driven energy solutions to commercial, institutional and industrial operations.
Edison International is one of the nation's largest electric utility holding companies, providing clean and reliable energy and energy services through their independent companies.
Edison International is a renewable energy company, which through its subsidiaries, generates and distributes electric power, and invests in energy services and technologies.
Revenue: 16.535 billion USD (2022)
Subsidiaries: Southern California Edison Company, Edison Energy, LLC, Edison Mission Energy etc.
Headquarter: Rosemead, California, United States
Founded: 1886

4. Pinnacle West Capital Corporation
Pinnacle West Capital Corporation is an investor-owned electric utility holding company based in Phoenix, Arizona.
The company is recognized for their strong customer growth, healthy finances, principled ESG focus and innovative energy solutions that meet the changing needs of customers.
Along with their main subsidiary, Arizona Public Service (APS), they consistently work to meet business needs with practices that balance a healthy environment, a vibrant economy and strong communities for current and future generations.
They provide nearly 1.3 million customers with clean, reliable and affordable energy and are committed to provide its customers with electricity that is 100% clean and carbon-free by 2050.
Revenue: 4.114 billion USD (2022)
Subsidiaries: Arizona Public Service, Bright Canyon Energy Corporation, SunCor Financial, LLC, etc.
Headquarter: Phoenix, Arizona, United States
Founded: 1985
Find out: Clubhouse Networking: 5 Ways to do it Right for Jobseekers

Natural Gas Companies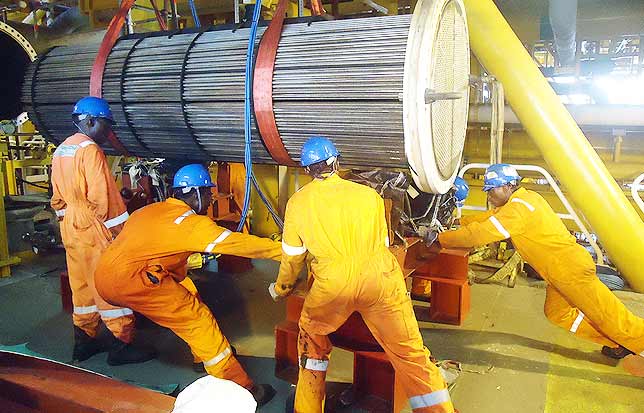 5. Duke Energy
Duke Energy Corporation is an American natural gas and electric power holding company headquartered in Charlotte, North Carolina.
Duke Energy is one of America's largest energy holding companies serving the Southeastern United States and lower Midwest.
In 2022, over 8 million customers' electricity needs are served by the company's regulated utility activities, with another 1.6 million receiving natural gas utilities.
Revenue: 28.023 billion USD (2022)
Subsidiaries: Piedmont Natural Gas, Duke Energy Florida, Progress Energy Inc, more
Headquarter: Charlotte, North Carolina, United States
Founded: 1904

6. National Grid plc
National Grid plc is a British multinational and United Kingdom's largest natural gas distributor.
Operating in the UK and US, they are driven with a vision to eliminate fossil fuels from their US gas and electric systems, enabling the people and communities they serve to meet their heating needs without using fossil fuels by 2050 or sooner.
Their transmission networks span across the United Kingdom and United States.
Revenue: 18.4 billion GBP (2022)
Subsidiaries: Western Power Distribution, National Grid Gas, Brooklyn Union Gas, Boston Gas Company, etc.
Headquarter: London, United Kingdom
Founded: 1990

7. Southern Company
Headquartered in Atlanta, Georgia, Southern Company is an American gas and electric utility holding company based in the southern United States.
Founded in 1924, Southern is committed with a goal of net zero greenhouse gas emissions by 2050 through its expansion into renewable energy sources.
Southern Company has been named the No. 2 Best Large Employer in America in Forbes magazine's 2022 rankings.
Of the 500 large employers ranked, Southern Company was No. 1 among energy industry peers, No. 1 among companies in Georgia, and No. 1 across the entire Southeast.
Revenue: 27.28 billion USD (2022)
Subsidiaries: Georgia Power, Alabama Power, Southern Company Gas, Southern Nuclear, etc.
Headquarter: Atlanta, Georgia, United States
Founded: 1945

Telecommunication Companies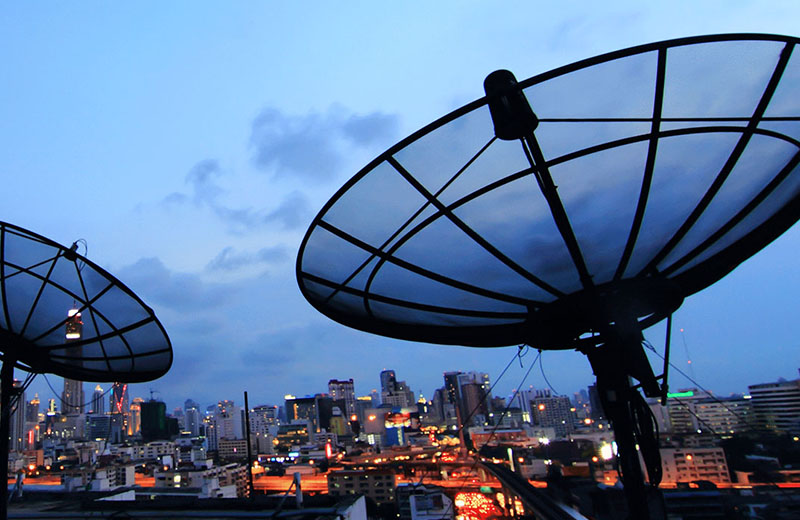 8. AT&T
AT&T Inc. is an American multinational telecommunications holding company headquartered at Whitacre Tower in Downtown Dallas, Texas.
AT&T was formerly Southwestern Bell Corporation in 1983, and eventually evolved into American Telephone and Telegraph Company (AT&T) in the 1990s.
Today, it is the world's oldest and largest telecommunications company by revenue and the third largest provider of mobile telephone services in the U.S.
Revenue: 155.650 billion USD (2022)
Headquarter: Dallas, Texas, United States
Founded: 1983

9. Verizon
Verizon is an American wireless network operator that previously operated as a separate division of Verizon Communications under the name Verizon Wireless.
Verizon is a US-based telecom giant with locations around the world. Verizon in 2021, generated over $133B and employed over 130,000 people globally.
Verizon primary offering includes voice, data, and video services and solution.
Revenue: 135.651 billion USD (2022)
Headquarter: New York, New York, United States
Founded: 1983
Founder: Vodafone; Verizon Communications

Water Companies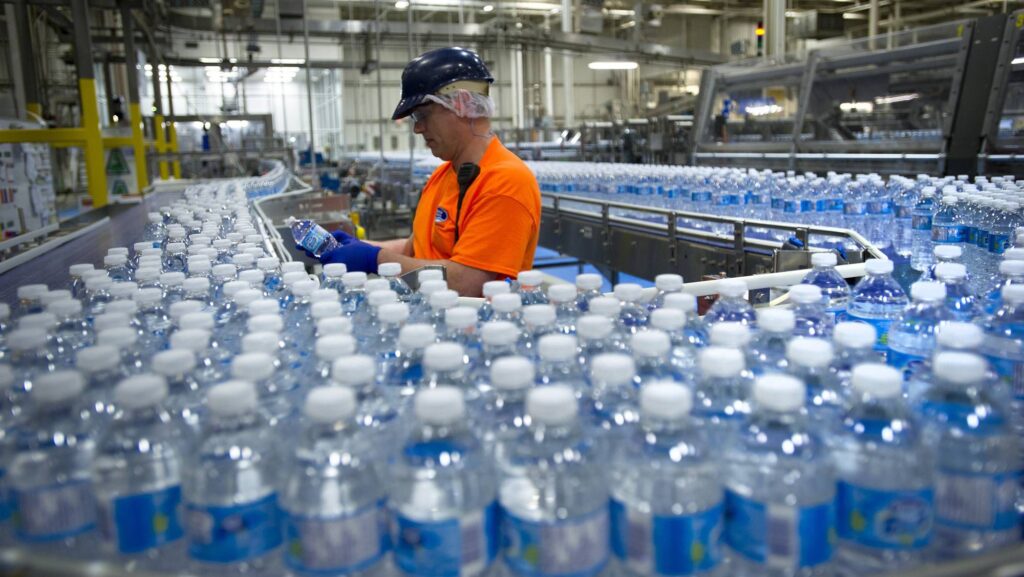 10. American Water Works Company, Inc.
American Water is an American public utility company that, through its subsidiaries, provides water and wastewater services in the United States.
This company is the largest publicly traded and possibly the most geographically diverse wastewater utility company in the U.S.
It trades on the New York Stock Exchange (NYSE) under the ticker symbol AWK and delivers water, wastewater, and related services to an estimated 14 million customers in 24 states.
Revenue: 3.812 billion USD (2022)
Headquarter: Camden, New Jersey, United States
Founded: 1886

How to Write an ATS-Friendly Resume That'll Improve Your Chances of Landing Interviews with Public Utility Companies
As technology continues to evolve in the public utilities sector, this changes the way we do everything, and that includes applying for jobs in this field.
For this reason, you need to have an ATS-friendly resume if you want to stay competitive in today's job market.
ATS resume writing provides enhanced chances for your resume to be seen by potential employers.
They're optimized incorporating several criteria from layout and design to keywords for ranking high in ATS.
The acronym ATS stands for application tracking system. This is a software program that saves employers time and money by automating the tracking, assessment, and selection of job applicants.
Data by Forbes reported up to 75% of submitted resumes never get into the hands of an actual recruiter!
This is simply because many of these resumes aren't well formatted or do not include relevant industry keywords enough to pass the application tracking AI.
Without further ado, below are tips you can incorporate to craft an ATS-friendly resume that'll land you interviews 3x faster in the Public Utilities sector.

1. Identify the job title and insert into your resume headline
With a well-tailored headline, when a recruiter searches for that job title, your resume will be one of those that shows up!
Your resume headline is usually found at the top of your resume, just below your name and contact information.
Inserting a headline calls attention to your value as a job candidate.
Proven headline examples include:
"Results-Oriented Business Analyst with 7 Years of Experience"
"Finance Manager with 10 Years of Experience in the Banking Industry"
"Human Resources Professional with 5 Years of Experience in Recruitment and Employee Relations"
Considering the simplicity of this step, it does not mean that every resume you tailor must have a headline to the job you're applying to. It's however, worth it!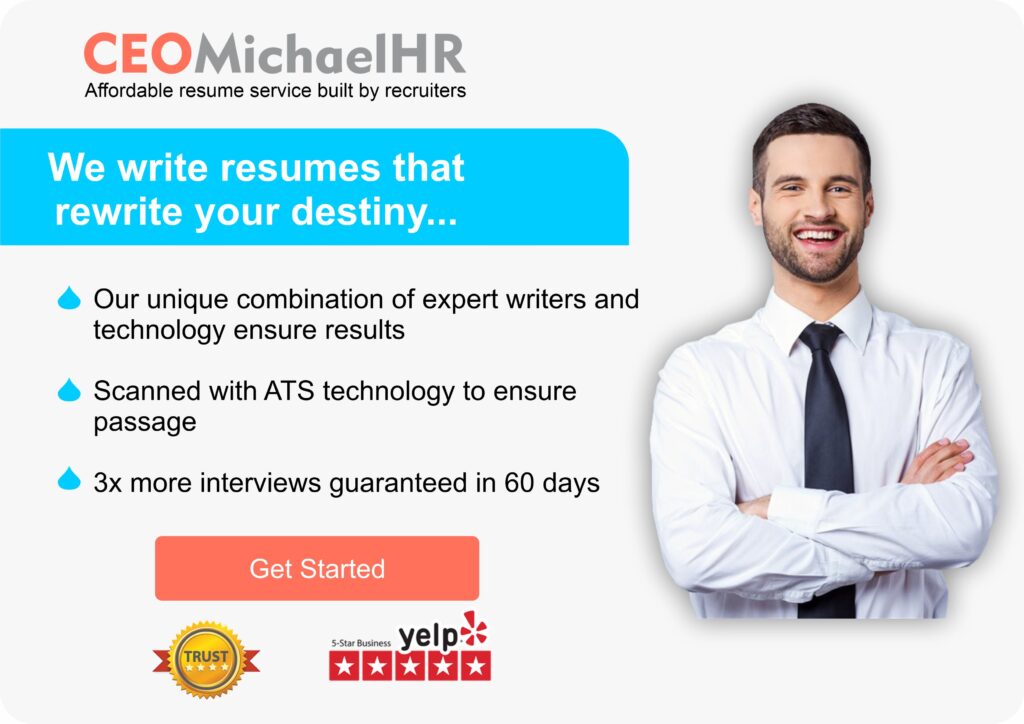 2. Identify relevant skills in the job description and add them to your resume
Hiring managers type in specific keywords relating to skills. They do not just type in job titles when they search for applicants.
So, you'd better identify those skills relevant to the job from the job description and highlight on your resume.
Never overstuff your resume with keywords! Doing this practice makes your resume difficult to read and comprehend.
Always ensure to use keywords as naturally as possible. Find out skills to put on a resume.

3. Use keywords properly so the ATS can read them
Since the ATS software can't differentiate between similar skills, it will be in your best interest to use keywords exactly as they appear in the job description.
Take for instance, a job description requiring "leadership experience," it would be best to include the keyword phrase "leadership experience" on your resume instead of simply listing your leadership roles.
Also, it's essential to include both long-form versions of keywords and acronym versions.
For example, if you have experience working in the Human Resources Management department, you should include both "human resources management" and "HRM."
When you include both versions of keywords, you'll offer yourself the best chance of getting your resume noticed.

4. Select an ATS-friendly resume format
Having understood the importance of including keywords on your resume to pass the ATS scan, we'll advance into selecting the right resume format that passes the ATS scan.
Many qualified candidates craft and submit resumes that can't be read by an ATS which leads to their resume being rejected despite their great qualifications for the role.
Fortunately, the most commonly used resume format is the most ATS-friendly- the chronological resume format.
The chronological resume format lists your professional experience in a reverse-chronological order. This means your last work experience appears first.

5. Make your resume easy to scan
To ensure your resume is easy to scan, consider the following tips below:
Use simple, clear language to make it easy for both ATS and humans to easily understand your data
Use a common font like Calibri, Times New Roman, Arial, or Helvetica to appear professional
Use font sizes of 11-12 pt for regular text, and 14-16 pt for section titles
Ensure margins are about 1 inch on all sides of your resume to avoid cluttering
Dates should be formatted in one of two ways: MM/YYYY or "March 2022". Avoid using only the year
Stick to the standard bullet circle or square
Use a Word document or PDF so the ATS can easily scan it
Proofread your resume more than once as a single error can result in absolute rejection

6. AVOID the following when formatting your resume
Doing the following can confuse the ATS bots and hinder your chances of landing an interview:
Using tables and columns while formatting your resume
Using headers and footers
Using excessive special graphics, images, or symbols on your resume
Being too creative or fancy when crafting section headings. Use traditional headings such as "work experience" and "education" to not confuse the bots

Final Thoughts- What Companies Are in The Public Utilities Field?
Public utility firms are companies that provide electricity, natural gas, water services, and other vital services to residential, commercial, and industrial properties.
These utility companies are heavily regulated by public authorities and require regular infrastructure upgrades and asset purchases.
As the utility industry evolve towards cleaner energy, more utility companies are diverging into renewable energy options such as wind turbines and solar panels.
There you go with the list of our top 10 largest public utility companies in the United States. These companies recruit thousands of people and are some of the biggest employers in the United States.

WRITTEN BY
CEOMichaelHR is made up of professional resume writers and career experts with backgrounds in HR, recruiting, career coaching, and job placement.
Is your resume getting ignored?
Land 3x as many interviews with a professional resume rewrite by one of our certified senior writers today.