When was the last time the thought to examine your executive resume crossed your mind?
If you're like the many executives we've worked with, you've either never needed a resume to land you a job or it's been ages since you needed one.
Alternatively, maybe you are not completely happy with the one you have now.
You may be unaware of how much executive resumes have changed in just the past few years. Your resume may be seriously and dangerously old fashioned.
Wait a minute! Before wanting to work on your old-fashioned resume (i.e., if you have one);
Merely crafting your resume up to date with your latest career experience and history, and expecting it to land you interviews may not be your best approach.
You'll need to get a hold on today's modern resume and what role it plays in the new era of executive job search.
This is a complete executive level resume guide for senior ranking job seekers. Here is why we say so.
The position in which you are setting your eyes on does not matter- whether it is your first job out of college or you are a seasoned professional whose eye is on the executive suite, putting your accomplishments and merits into one single document can be very daring.
However, if you are ready for an advancement in your career, or a change of job, a polished and up-to-date resume is the one thing you cannot escape!
Compared with the individual on the level of first job out of college, you might argue that an executive level professional has it tougher.
Most likely, you have occupied so many jobs throughout your career, climbed the ladder to the top and maybe enjoying the luxury of switching roles in an entirely different Industry or department.
For a lucky few, you have the connections that without interviews, you stand a high chance of landing jobs and promotions.
You might like: How to Get More Results with a C.A.R. Resume
Our emphasis is that, at your level, the people you will be competing with for this job will come from many different paths.
Therefore, your resume and cover letter will definitely need to be highly impressive as that of an executive.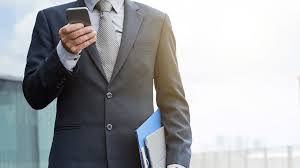 You want to know our keen advice? Get a free consultation with one of our resume consultants and get a review today!
Yes! You know your work history in and out but how are they condensed on paper?
Does it come across well? With our free consultation, you will get a confidential critique well rounded in executive resume writing- including personalized recommendations and objective feedback.
Often times, those little changes makes the biggest difference.
Continue reading to learn about our 10 most powerful changes for your executive resume.

10 Powerful Changes for Your Executive Resume

1. Show your credentials at the top of your resume
This change for anyone is quick and effective, regardless of how long you have been in the field.
Move specifically your credential that aligns with the position you want to the top of your resume because this is the first thing hiring managers usually check.
Have them in front and center, so they would not by pass it.
Another part of your executive resume that is going to showcase at the top position aside your credentials is going to be your executive summary.
Squash the resume objective and replace it with a hard-hitting executive summary that positions you as the perfect fit for the job you are pursuing.
You are already an executive who is a detail-oriented enterprising person with a proven record of accomplishment of success looking for a rewarding opportunity in a growing organization that values its people.
Our executive resume clients enjoy bullet points that highlights their overarching value preposition specific to the target job.
For example, if you are pursuing the role of a COO within the manufacturing sector, you certainly will benefit from positioning yourself as an expert in agile methodology and one who drives significant growth or revenue generation.
On the other hand, if you know that the company you are shooting at is dwindling down, you may want to position yourself as the turnaround specialist.

2. Make sure you include a link to your profile
This will amaze you but it is true.
Did you know that almost 90% of recruiters search your social media profiles online before they arrange an interview with you?
Lighten their burden by providing your https://theplanetvoice.com/ social media details and website together with other contact information because guess what?
A great resume alone might not get you into the next phase of your executive career.
Your paper/digital resume might probably not be your first introduction to recruiters and employing decision makers.
As said earlier, many of these decision makers social recruit. They source and research candidate through Google search, Facebook, LinkedIn, Twitter, and other social media platforms.
You might like: Curriculum Vitae vs Resume: The Differences and When to Use Which
If you do not have a strong online presence, presenting them only with so much on-brand information of your value preposition, you are likely going to face a prolonged job search.
However, if you have a strong online presence, yet you have a personal reason you would love to hide your social media contacts, you would have to adjust your security settings or change your profile name so that it can be harder to find you.

3. In an easy-to-read manner, outline your core skills/proficiency near the top (that screams "executive")
Here is the important word conversation everyone is trying to have.
It is arguable to note that if you are an executive, you probably should not be spending too much time on applying for jobs randomly via online platforms. Instead, you should be doing more of networking.
You need to highlight core proficiencies or skills that speaks aloud your executive capabilities.
While you are good with handling of computer and staff supervision, these are not executive-level areas of expertise.
Instead, you want to highlight things like employee developments, change management, P & L, merger and acquisition, global strategies, process reengineering, executive level marketing, etc.
Create a standalone section for this part and tag it "Areas of Expertise" or "Core Skills" or "Core Proficiency" right under your executive summary.
Then include any other technical skill that you have and is complementarily to your future role.
Note them at the end of your resume in a section called "Technical skills."
For every level of positions, a hiring manager will typically run a quick scan on your resume before going into details.
So, for your executive resume, make sure It stands out by adding your core competences- also called "core skills" or "area of expertise"- listed in an easy-to-read format.
You might like: Professional Resume Writing Basics: Defining Standards of an Outstanding Resume
Moreover, endeavor you are choosing skills that are directly in relation with the position you are applying for.
You will use the job description you have and tailor your resume accordingly.
If you do this right, it should complement your executive summary, or career summary, which you should include near the top of your resume as well.

4. Focus on your most recent work experience
The value of your resume will be enhanced if your work experience is chronologically arranged in it, as it shows your professional progression through the years.
Ensure your executive resume places the most emphasis on your recent position.
Spend plenty of time here trying to elaborate more on your most recent jobs, including details of what your role encompasses, the nature and type of company you worked with.
These rules are the same even if you have not been in your recent job for a long time except if your current job is not related with your executive summary.

5. Only include your past 10-15 years' experience
By this time of your career, you have established the history of some companies, positions and responsibilities that organizations may consider you being too much for them.
How are you going to fit in then? The answer is; you do not need to fit in, just tailor your resume in such a way that it clearly shows your experiences whether the company likes it or not.
Moreover, if there are positions or experiences outside this period of time and you feel they are important, you can include them in "prior experience" section.
You can however, highlight only the position title, name of company and date you began and ended the job role.
How far back your resume should go must not be more than 15 years.
Nevertheless, if you still have a lot to include as experience, feel free to indicate a "career note" close to the end and list out very important titles, positions, or companies in a much-summarized format.

6. Measure your achievements
This is very important especially for a senior-level executive because at this stage of your career, you might probably be handling so many roles.
For example, you might be responsible for so many workers, supervising large projects, budgets or departmental goals.
All you need to do is to be specific in spelling them out.
You can talk about the innovation you and your team incorporated to have the advantage on sales, as well as how you hired only the best that produced optimum results for the company.

7. Select some achievements, place it in sections and include them at the top of your executive resume
As a senior level executive, you definitely have a list of achievement to choose. However, it does not mean that you should list all of them.
In an executive resume for example, you can select achievements and honors that shows the specific impact you made.
Sometimes, this section is referred to as "career highlights" which allows quick skimming for recruiters to evaluate your performance milestone.
This section is not mandatory, but it is good for inclusion because it shows potential employers what quality you are made off.
While qualitative results are good-and can help the reviewer get a feel for what kind of a person you are, you might be a decision maker working to fill an executive spot looking for impact.
As an executive officer, you are being hired to make money, drive growth, reduce cost, optimize staff performance, streamline operations, and well, deliver.
To show result is the best way to instantly make it clear that you know how to do this. Show the numbers.
The simplest way to do this is by creating a sub-section within each job you have held called "key accomplishments" or "key highlights" as mentioned earlier in this subtitle.
Bold the most impressive quantitative accomplishments so that it is very easy for anyone to quickly find the information.
You might like: 5 Ways to Recharge Yourself on Your Off Days

8. Use a two-page resume length
Most people have the ideology that resumes should be restricted only to one page, so my guess is that you are surprised by seeing this tip number eight.
Well, two pages is a great-rule-of-thumb for resume length that will give you the room to advertise your work history and, more importantly, your quantified accomplishments.
Your second page should be loaded with your earlier work history or entry-level jobs and make sure to include only the most important details.
Furthermore, ensure the positions you are including are relevant.
If you are applying for an executive-level sales position, employers will care less whether your first entry job was a cleaner in a large shoe factory.

9. Move your education to end of the resume
As a senior level professional who have climbed the ladder of success, your focus has shifted.
Your educational background would not be as important as your achievements and records of accomplishment now.
So, move your educational background to the end of the resume with the exception of any advanced degrees.
On the other hand, if it is a fresh graduate, your degree is the first selling point of your career and few years into your career, might mark for your relevant work experience.
You might like: Cover Letter vs. Resume: Are there any Differences or Similarities?

10. Remove dates outside of the 15-year time frame
At this junction, including dates with your career growth is not all too relevant.
Your work experience is what really matters.
For degrees, certifications, or other relevant experiences that may fall outside of the 15-year timeframe, go ahead and remove the dates associated with them.
There is no particular reason for this because it does not matter.
If you want to go ahead and tell how you have progressed over the years of your career, fine, do that and forget about the dates-it simply do not matter.
If you are ready to feature and play in the big leagues, give yourself a solid advantage at the front end.
Improve on your executive resume and give it a 21st century update together with your ever increasing social and professional network and stand a chance of landing yourself that c-suite offer.
For more guides on your executive resume, reach out to career expert Michael for a free one on one review today.
Please leave a comment if our tips where informative to you.
Ask questions if you are not clear on some points and get prompt feedback. Your suggestions may be an additional help to other readers too.
Thank you!