This possibly means you've been shortlisted as one of the top prospects for the job.
Because you can't wait to get on the job role, you begin to ponder on the big question; how long does a background check take?
Prudent employers and companies often conduct a pre-employment background check to ensure that their prospective employees do not have a criminal record that conflicts with a position's level of responsibility, and exposure to assets.
They also conduct background checks to verify other information about candidates which may include work and education history.
As the saying goes "one bad egg can spoil the rest" same here one bad employee can significantly damage your growing business.
You might like: How to Get More Results with a C.A.R. Resume

How Long Does A Background Check Take?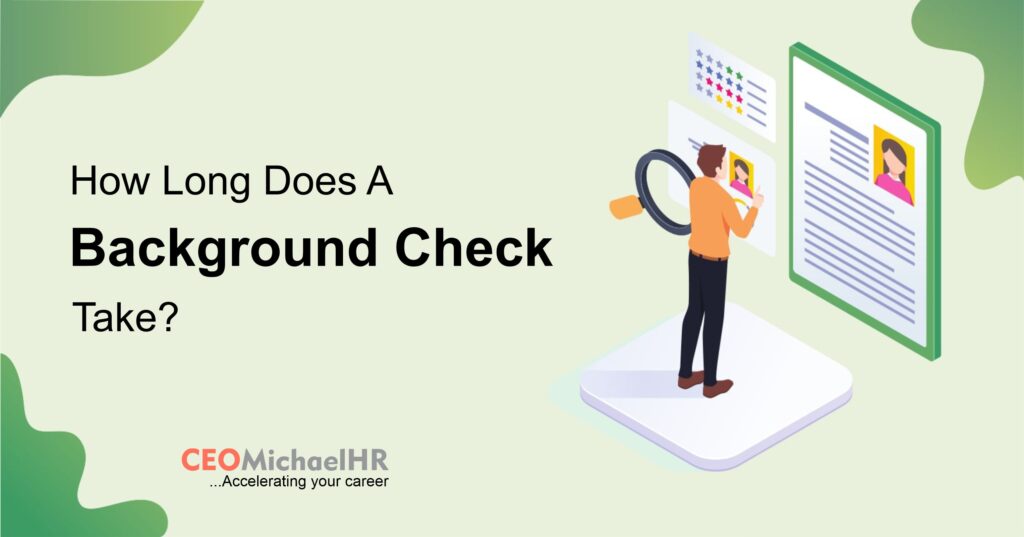 The time frame for a background check certainly depends on the type of background check the company wants to run, information demanded, and data sources.
A pre-employment background check however, takes from a few minutes to as long as five business days.
In this article, seat back as we explore details on:
Background check and factors that affect how long a background check take
Need for a background check
Ideal average turn-around time for a background check
Possible reasons for a delay in background check
What to do if a background check is taking too long
Problems with background check
Frequently asked questions on background check

What Is A Background Check & How Long Does A Background Check Take?
A background check is an investigation conducted to confirm the authenticity of the information given in a candidate's resume.
The recruiter finds out certain information about the candidate during the hiring process.
These factors may include employment history, education, criminal records, motor vehicle or license record checks and credit history, among others.
In further detail, more factors includes:

Identity verification
This verification varies greatly when it comes to background check turnaround time.
Some potential employers might just need your passport or driver's license details while others may perform an exhaustive investigation through Social Security number tracing.

Employment verification
Employment background check might take a period of two to four days, or maybe more, as the hiring manager needs to contact all the past employers or their HR personnel.
The procedure may even become more tedious when the candidate has changed or worked in several places.
In the case where the candidate has worked in other countries, how long the background check takes might typically range from one to two weeks.
The candidate will be requested to sign a release form giving permission to the company to dig out relevant information.

Education verification
This background check entails comparing the educational experience in a candidate's resume with information from the relevant schools and universities which might take several days.
It can be a tedious task, and also requires the candidate signature on a release form.

Criminal checks
How long a criminal background check take varies significantly. The check can take one to two business days if a candidate's criminal history is limited to one state, or one home country.
However, verifying international records takes more time.
If the candidate has emigrated or worked in different countries, this process can extend to, or past, 20 days.

Professional certification verification
This kind of background check involves verification of any membership of trade organizations or any certification or license authorization.
Verifying these professional records may take an average of two business days.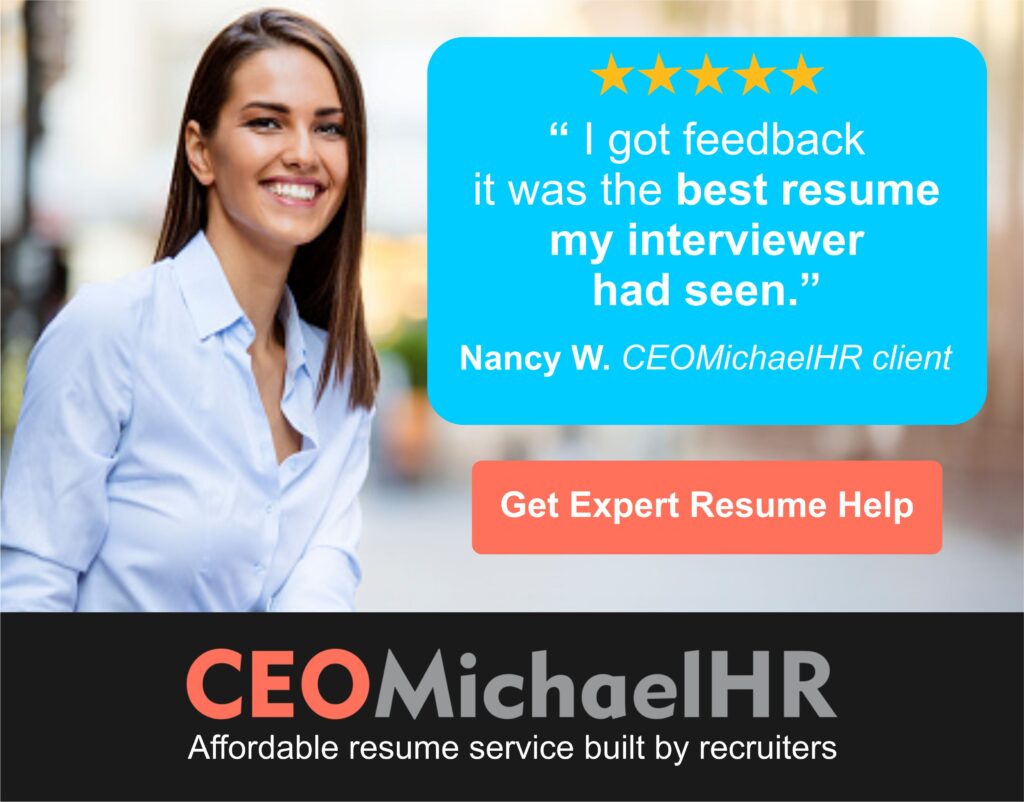 Credit checks
This background check demands a summary of a candidate's credit history.
Typically, it can take around two to four days after verifying details with credit bureaus.

Global watch list checks
This type of background check is specifically for workers in any level of government position.
This check might be completed in a day since references for global watch lists are easily accessible.

Driving checks
This kind of background check is conducted to make sure that employers hire someone responsible behind the wheel.
It also help employers reduce their insurance costs since your employer is responsible for you due to insurance implications, especially if you are on the road for the company's business purposes.
You might like: Q&A: How Far Back Should A Resume Go

Why Do Employers Run A Background Check?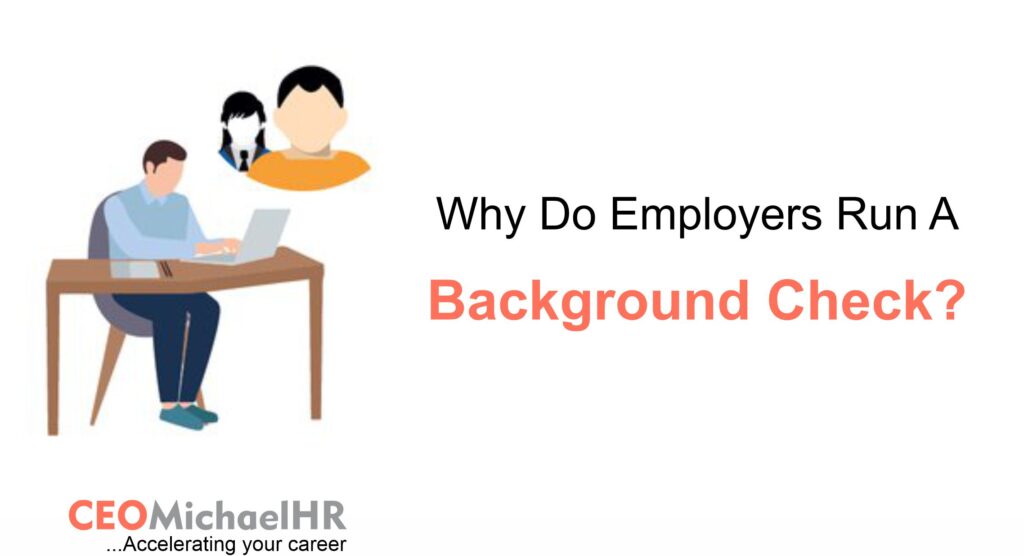 It is necessary for an employer to run a background check before inducting an applicant to their system.
The background check is a part of the screening process that helps to eliminate the chances of hiring an unfitting candidate.
When an organization makes a hasty decision in hiring an inappropriate candidate without an efficient background check, it can cost the organization in productivity, management or even unnecessary lawsuit.
Therefore, candidates should undergo proper scrutiny once they have successfully passed the initial rounds of interviews.
A background check also ensures that employers do not waste time re-hiring for the same position upon learning of disqualifying information after completing the recruitment process.

Deeper Insight On "How Long Does A Background Check Take?"
Various other factors aside the ones listed above can influence how long a background check take.
For example, if the employer is running the background check manually with a college to get your education records, you might have to wait on the process.
Candidates might be eager to know precisely how long employment background check will take but unfortunately there isn't a straightforward answer.
This is because each individual's history is different which may prolong this timeframe.
Typically, a background check should take between two to five working days.
We have curated two main ways to preclude delays in the process:
When the employer and candidate diligently work collaboratively to complete the needed release forms and authorizations, it would make the process go more seamlessly.

The candidate can avoid delays by ensuring that every document or information presented by them is accurate and correct to the best of their knowledge.

Are Background Check Delays Possible? & How To Minimize It
Of course, yes! A background check delay is possible.
Sometimes the reasons for delays are foreseeable and thus, preventable. While other times, the delays might not be in the control of prospective employers but still part of the process.
Here are steps candidates can take to minimize delays:
Provide accurate information
As already mentioned above, background checks will certainly take a longer time if inaccurate and incomplete information is being submitted by the employer to the third-party investigative agency.
Correcting this information demands extra time. Therefore, candidates providing correct information on their resume can help reduce delay.
Employers can also fasten the process by using an agency that makes the information available online.
You might like: What to Wear to a Summer Interview

Sign release forms and authorizations
Release forms are required by federal law therefore the signing of release forms and authorizations is mandatory by law.
This gives educational institutions and past employers the permission to quickly release information.
Respective job applicants must also be notified that a background check is going to take place in a separate letter because agencies cannot start a background checking process until they receive copies of these signed forms.
Sometimes, unfortunately, matters can be out of candidates' control.
Some of the most common out of control situations include:
Multiple residences: In a case where candidate have lived in several locations or have worked in different organizations, a background check can take longer by nature of demanding to check with several sources.
Lack of a paper trail: In some cases, some educational institutions and former employers may not have computerized records and are not under any time limit in providing the information.
Worst of all, they might cease to exist altogether therefore causing a delay.
International experience: If the candidate studied abroad or has worked in many countries then the background check process might take longer than usual.
Verifying names: Background checks can be delayed by confusion with names. Providing all known names and aliases for points of contact can help reduce this type of delay.
Agencies often need to research large databases for every discrepancy in name, for example Michael John, as compared to Micheal John.
Using different names in the past, or if your record is mixed up with someone else's who has a similar or same name, can also cause your background check to be delayed because the agency will have to review and cross check the records to ensure they have the right person.
Multiple ongoing checks: Delay may also occur because the hiring manager may be running background checks for other candidates, and wishes to complete and review all together before making an offer even after you might have successfully passed your background check.

Will I Be Contacted If I Pass My Background Check?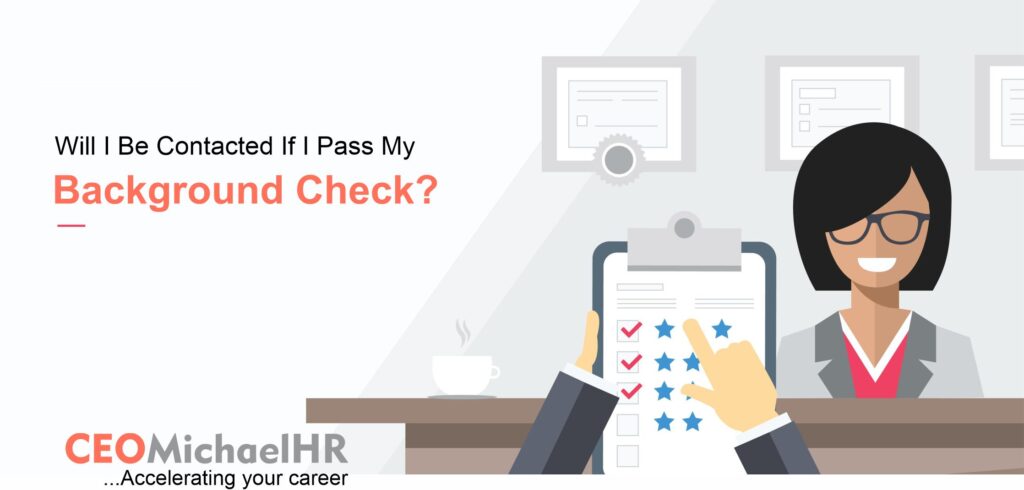 Sure! Once your background check is completed and you pass with flying colors your employer will either email or call you. Another way you know you passed is if you receive the job offer!

What If You Don't Get Hired?
If you don't get hired after the background check it might be that some negative information discovered from the background check report has affected the hiring decision.
Hence, the employer is legally obliged according to The Fair Credit Reporting Act (FCRA), to provide two notices of which you are also entitled to a copy of the failed report.
The good news is that, if you believe your background check report to be incorrect, you can contact the background check company.
The FCRA also says that employers must provide the candidate with the name, contact information, and physical address of the agency producing the background check report.
You can present viable evidence to the third-party company and then ask for re-investigation.
If your evidence check comes out positive, you can send the background check to the prospective employer.
Lastly, If the potential employer encounters problems while verifying your information or if a copy of an ID, driver's license or SSN card is missing you may be contacted.
Ensure to regularly check your email (including spam!) to avoid missing background check questions.
You might like: 9 ways to make the most of unemployment

How Long Does A Pre-Employment Background Check Take?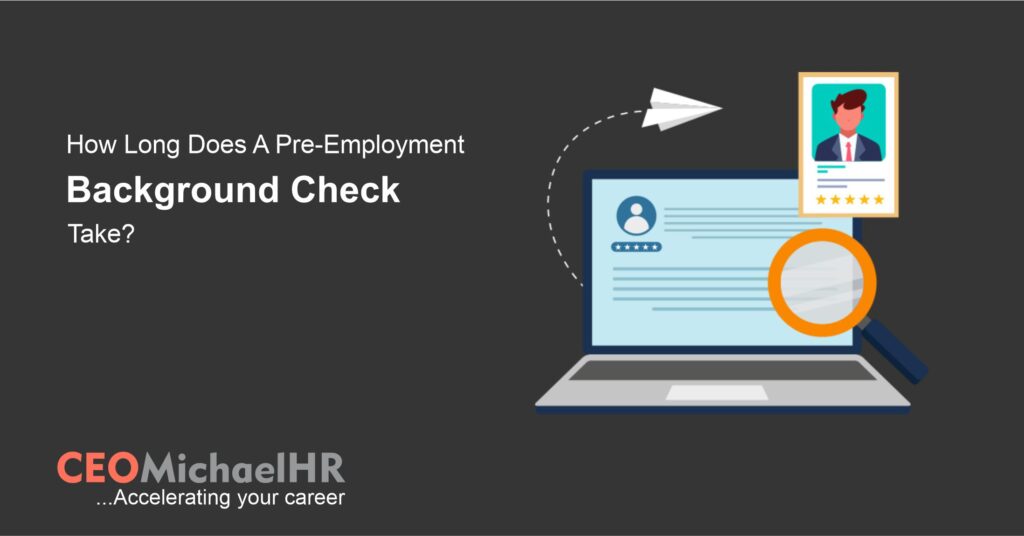 It is absolutely normal to be curious of how long an employee background check take whether you are in charge of recruiting or an applicant seeking for jobs.
If you are trying to fill up a position, you might be on a constrained schedule and yearning for a fast turnaround on candidate background checks.
Also, as a job applicant, you are anxious to hear the final feedback from a prospective employer.
Either ways, the answer still remains same: it's dependent on the type of check.

What Shows Up On A Pre-Employment Background Check?
Wondering what will show up on your background check?
Below are information accessible to employers to legally review in your background check:

Past Employment History
Employers want to ensure that you have worked in all the places mentioned by you on your resume (hint: try not to give a false information).
They sometimes go to the extent of checking on your past performance and number of tasks completed with past employers.
53% of all job applications include inaccurate information therefore ensure that your resume is accurate at all times to avoid being disqualified for a position.

Education
Employers will check to make sure that your education information tally with your resume.
Things like your diploma, degrees, and years of study with your listed academic organizations will be reviewed.
Make sure that the information on your education history is truthful.
It might surprise you to know how often applicants, even senior leadership, purposely falsify their resumes and lose their positions as a result.
With reference to information published on Yahoo News, Kenneth E. Lonchar, chief financial officer at Veritas Software, resigned after it was discovered he lied on his resume about receiving an MBA from Stanford University and accounting degree from Arizona State University.
Similarly, George O'Leary, head football coach at Notre Dame University, was let go after only five days on the job in 2001.
His resume falsely claimed that he had earned a master's degree from New York University and three varsity letters from the University in New Hampshire.
Sandra Baldwin, former president of the U.S. Olympic Committee, resigned from her position after a reporter uncovered that Baldwin had earned her degree from ASU and not the University of Colorado.
Baldwin was aware of the discrepancies, but was too nervous to change the information.
A little advice? It's gainful to always be truthful.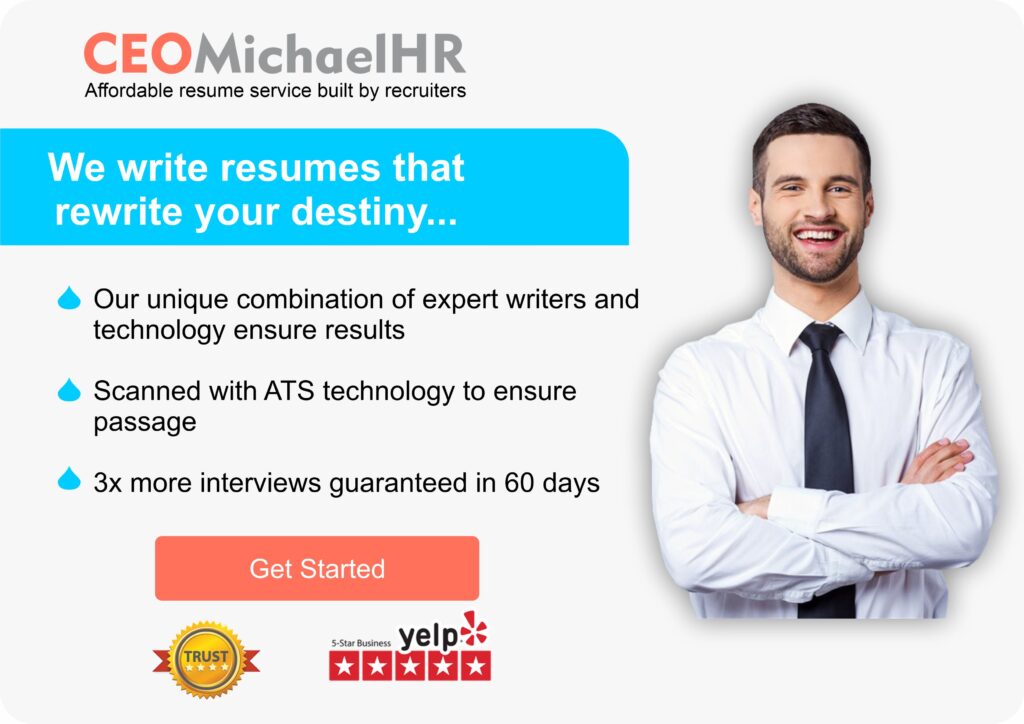 Criminal Records
Criminal history is a very crucial record that must be reviewed by an employer especially if you are applying for a position in childcare, schools or with the government.
Before this check is run ensure to disclose any form of felony and misdemeanor criminal conviction to your prospective employer because any type of criminal case will definitely show up in the background check.

Credit Report
This type of background check is distinctively relevant for candidates applying for a financial position.
When you have a negative credit history such as a series of bankruptcies, owing, financial mismanagement or frauds, these can quickly ring a bell to the ears of an employer that you might be a big risk to the company in a financial role.

Work Eligibility Documents
In this background check the employer wants to make sure that they are employing a candidate that has authorization to work in the U.S.
They also need to ensure that you are actually who you say you are, so documents like a copy of your driver's license and SSN card will be requested for.
The availability of the necessary documents when requested can speed up the background check process so ensure to complete as quickly as possible.
Other background check information can include driving records and social media accounts but this depends on the position and employer.
You might like: 7 Tips for The Morning of Your Interview

What Is An Instant Background Check?
An instant background check includes some basic information about a person that is researchable online through specialized databases to which a verified background check provider has access.
It often includes basic searches such as a Social Security number (SSN) trace, a national criminal database search, and a sex offender registry search.
Since a background check service can typically gather this information quickly, turnaround times are almost instant.

How Long Does An Employment Background Check Take?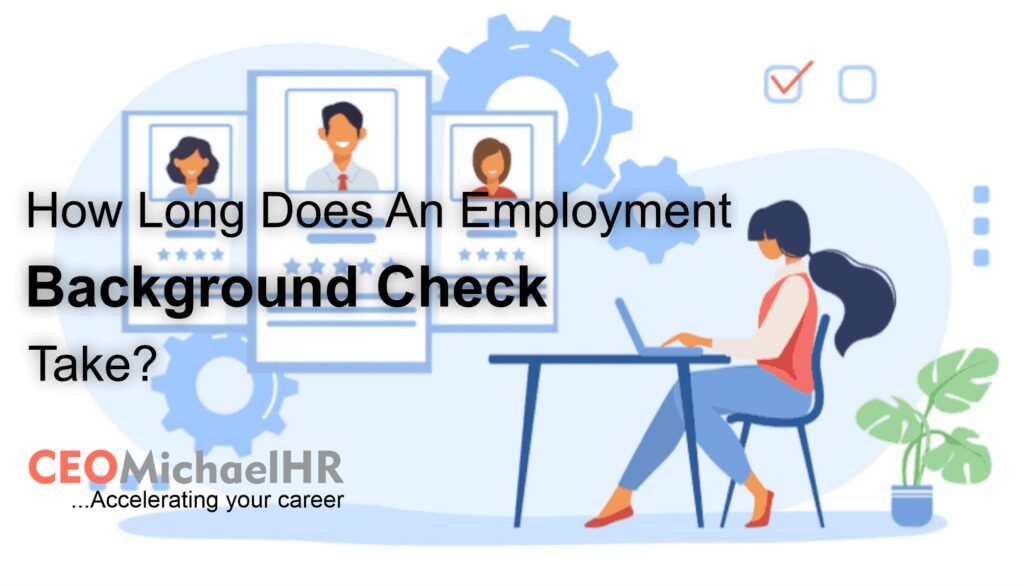 Since we have multiple types of pre-employment background checks it becomes a complicating factor when trying to estimate how much time an employment background check will take.
That is to say, the turnaround time depends on the type of information an employer needs and the position the candidate is applying for.
We'll re-iterate that a background check can be ready in less than a minute, or it can take up to five business days or even longer periods.
The term "employment background check" is something of a misnomer because it indicates that all the applicant history an employer cares to know can be gotten through the search of a single all-inclusive database.
When applying for a job, employment background checks are common.
Also, current employees are not exempted from regular checks conducted by employers such as, regular employee drug testing or annual criminal background checks to ensure a safe work environment.
Employment background checks can integrate everything from criminal records to resumé details and civil court documents.
The turnaround times it will take for the checks to affirm each of these categories of data varies, which have an effect upon the answer to the question, "How long does a background check take?"

How Long Does A Criminal Background Check Take?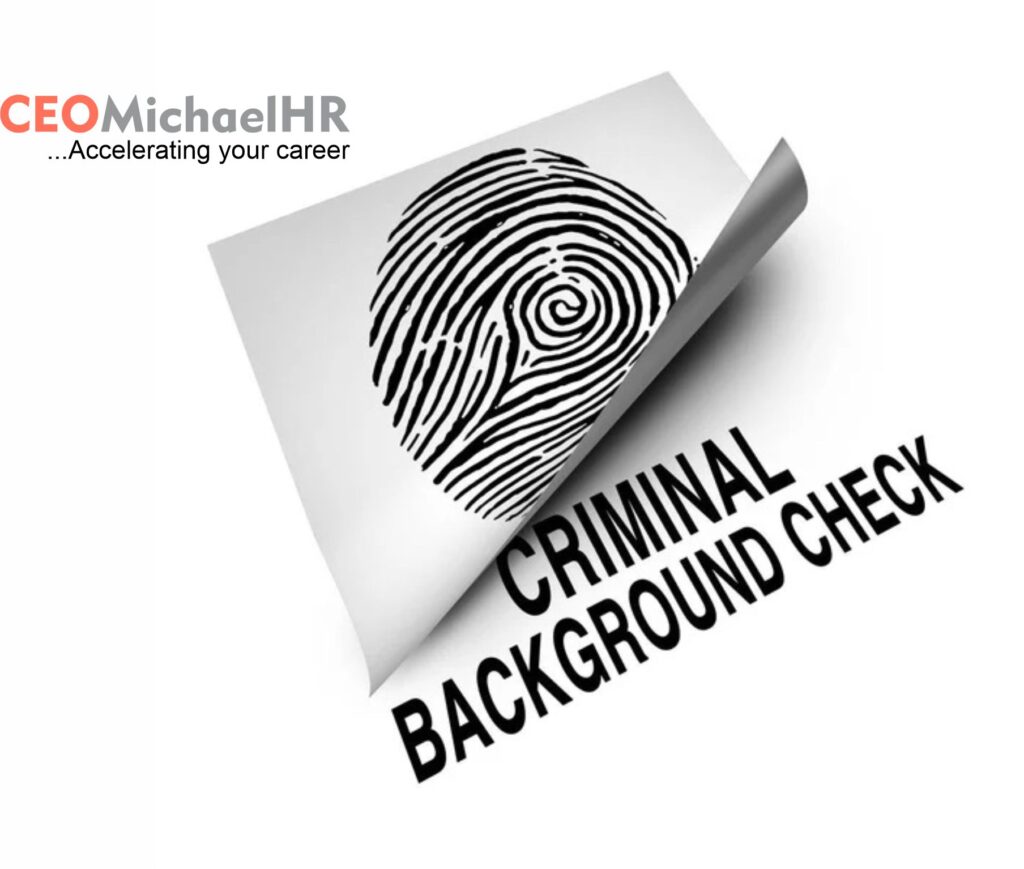 The term "employment background check" actually means "criminal history check" in many recruitment settings.
A criminal background check may search sex offender registries, county criminal court records, domestic and global terrorist watch lists, and federal and state criminal records.
This background check is usually the most common type of pre-employment background investigation.
As such, when people ask how long does a background check take, they are often referring specifically to criminal background checks.
The answer can vary depending on:
How many steps are involved in the criminal background check?
The type of criminal record reports that is being requested
If the process involves any international searches

If there are additional steps to the criminal screening process, the total wait time will increase.
For instance, some employers like to do alias and address history searches before requesting for other criminal reports. These details can help employers decide which states or counties to target with their checks.
A criminal background check generally takes between one to five business days, but can be returned much faster depending on the database that is being searched, such as the National Criminal Database.
Although International status is the biggest wildcard for criminal check turnaround time, you might have to add two or three weeks to the timeframe if the employer wants to run an international criminal history check.

How Long Does Other Types Of Employment Background Check Take?
For employment background checks that incorporate searches beyond criminal records, there can be even more variation in the number of days to complete the checks.
Below, we will run through the other common types of checks in the employment screening process, as well as notes about their average turnaround timeframe.

Driving Record Checks
The timeframe for this record check solely depends on the state.
This is because all states and their Departments of Motor Vehicles (DMVs) have slightly different ways they process checks and return information.
Sometimes the process may probably take a few weeks.

Civil Court Searches
The turnaround time for a civil court search depends on whether the court in question is a county or federal court.
Federal courts are faster, with a typical turnaround time of one to two days.

How Long Does A Federal Background Check Take?
Applicants must undergo a federal government background check before starting work with the federal government even if it is a contracting position.
A federal background check researches across the 94 U.S. federal courts for violations of federal criminal law, such as federal tax evasion, mail fraud, embezzlement, impersonation, interstate trafficking, and crimes committed on federal property.
The background check process is also done to make sure that each prospective candidate is "authentic, trustworthy, of profound moral character, and dedicated to the United States."
In some cases, candidates who pass the check are automatically entitled to a government job and a federal security clearance.
The turnaround time for federal background checks reports can sometimes vary from a few weeks to a few months depending on the level of consent required for the position.
Note: not all positions in the federal government require a security clearance.
A security clearance background check will be run if the position demands access to sensitive or confidential information.
This check will add several steps to the background check, significantly increasing the processing time.
Security clearance checks often include interviews with the job candidate's acquaintances like spouses, family members, neighbors, or roommates etc.
The Federal security clearances are grouped as Confidential, Secret, or Top Secret.
Background checks in the first two groups typically take between one to three months while Top Secret background checks are more comprehensive and typically takes four to eight months but have been known to take up to a year in certain conditions if you have:
Lived or worked abroad
Traveled extensively outside the country
Relatives who are foreign nationals or have spent significant time outside the country, your background check will likely take longer.

The federal government has historically struggled with significant background check backlogs, adding additional time to the clock.
You might like: Should I Reapply for A Job That Was Reposted?

2 Common Pre-Employment Background Check Categories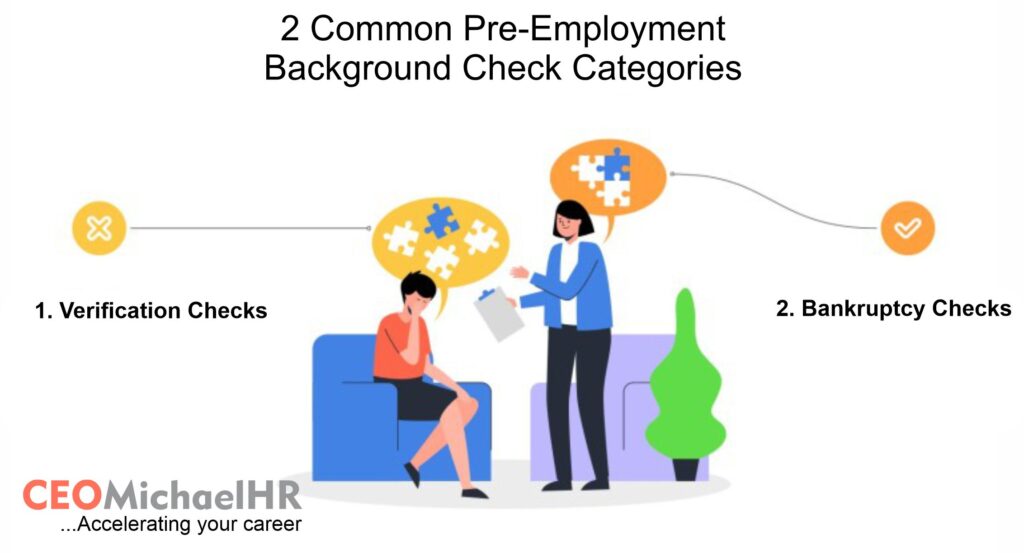 1. Verification Checks
This pre-employment background checks are conducted to verify the details of applicants on their resumé or job documents.
These checks may include verifications of the following information:
Educational records (including high school, colleges or universities attended, graduation status, degrees obtained, and more)
Employment history (including past jobs, job titles and positions held, responsibilities, employment dates, and reasons for leaving)
References (where employers call or contact to verify a candidate's "professional references" such as to learn more about character, work ethic, and other qualities)
Professional licenses (where employers affirm that the professional licenses or certifications presented by an applicant – such as a teaching license or a license to practice medicine – are authentic and in good standing)
In most instances, verification checks have a turnaround time of about 2-3 days. However, If the offices, company or university to be contacted for a verification are closed for a holiday then these checks can take longer.

2. Bankruptcy Checks
If a bankruptcy has been filed, then the information should be recorded in U.S. bankruptcy court.
A check of these court files typically takes 1-2 business days.

How Long Does A Gun Background Check Take?
Gun background checks or universal background checks, are performed by the FBI and are processed in 2 to 3 minutes through the National Instant Criminal Background Check System (NICS).
If you want to purchase a firearm from a licensed manufacturer, dealer, or importer, to ensure you're eligible to buy the gun, these checks are required by law.
Upon completion of the sale, the seller will call the FBI or local state agency to perform the check.
Perhaps you have your universal background check delayed at the point of sale, you'll need to allow 3 business days to complete your purchase and if denied, you'll be able to request an appeal with the FBI.

How Long Does A Fingerprint Background Check Take?
This background check presents and equates your fingerprints with the Integrated Automated Fingerprint Identification System (IAFIS), a database of fingerprints for more than 35 million Americans managed by the FBI.
If the match turns out successful then a response will be returned within three days.
A fingerprint background check is often used alongside the employment background checks.
The fingerprint check is required for government-run institutions such as public schools and airports, and also for law enforcement agencies, fire departments, and hospitals.
Other employers may require a fingerprint background check if they are to employ a candidate to cater for minors, the elderly, or other handicap people.
The fingerprint background checks turnaround time may take longer processing time if the quality of your prints is poor and also if there's a criminal record associated to your fingerprints.
However, if your fingerprints have never been taken prior to a fingerprint background check, the check will simply return no results, and your prints will be submitted to the IAFIS at that time.

What Can Cause Pre-Employment Background Check Delays?
As we have already discussed earlier, estimates on the number of days to complete a pre-employment background investigation are just estimates.
Factors beyond control can influence how many days it takes to run a check.
To dig more on this topic, consider a few of the factors that can cause delays below:
Weekends: The estimates for how long a vetting may take are in business days, not all days. If you request a check right before a weekend, that will usually add to the total time of the vetting process.
Closures: Many county courts, businesses, educational institutions, and other offices were either closed or operating with reduced hours during the COVID-19 pandemic.
Holidays, national emergencies, or other events can also cause closures.
These closures hinder the employer's or the investigating company ability to gather information, thereby causing the vetting process to take longer.
Extra steps: Several step vetting processes is always going to take longer.
For example, an employer may start by running an alias and address history check on a candidate and then use that information to run the county, state, federal, or multi-jurisdictional criminal records searches.
Those extra steps will add to the processing time.
International checks: As earlier discussed, investigations in other countries are more complex than running checks in the U.S.
As such, the answer to "How long does a background check take?" will always be longer (and tougher to guess) for international checks than for domestic vetting.

Do Temporary Service Employment Agencies Perform Background Checks?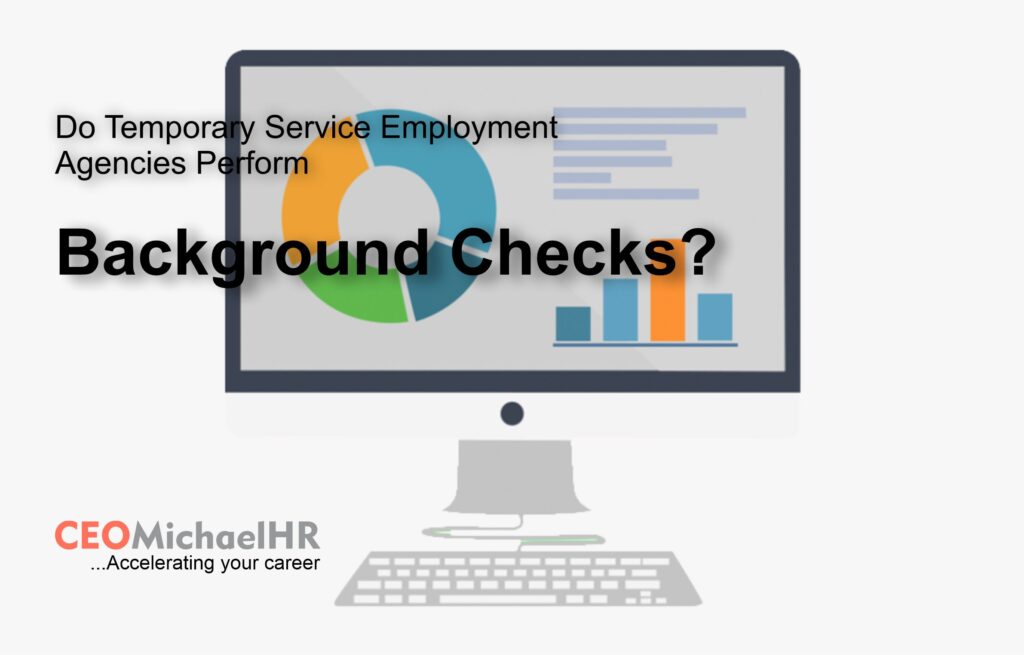 Temporary employment agencies help reduce the amount of active participation an employer spends to replace vacant job positions.
Even so, it is important to verify the agency's hiring vetting process before using the temp service.
By doing so, you are assured that each temporary worker coming to fill a position in the company has a clean criminal record.

Some Agencies Do
Some recruitment agencies deem it necessary to automatically perform a background check on each temp employee.
In order to save cost, a temp employee is often subjected to a background check after he/she is hired to work for the temp company.
The depth of the background check varies by temp agencies.
For example, some agencies may be concerned with the criminal check records only, while others may check for criminal records, education, employments, sex offender records, credit, terrorist database and more.
Some agencies search the temp's records for the past seven years while others search lifetime background records.

Some Agencies Don't
Some temporary agencies due to the cost involved in running a background check they do not subject applicants to a check.
If at any point you have a temporary job assignment that you need a temp agency to fill for you only after completing a background check, it is important to inform the agency because the temp agency may require you to cover the cost of the search or the temp worker will incur the expenses.

Alternatives
In the case were your organization wishes to run a background check but the agency is unable to oblige your request, you can go ahead to conduct your own background check using third-party employee background check services.
Many of this investigating companies charge a flat rate for an individual background check, depending on the company these fee can range from $14.95 to $49.95 or even more.
It is advisable to check around before concluding on the background check company to work with.
Search for a reputable company that provides quality customer service, along with updated and comprehensive reports that are not difficult to request and access.

Before You Check
It is mandatory by law to receive consent from an employee before forging ahead with any background check on him/her.
Ensure that the candidate put the consent in writing, by doing this you have a documented proof that the temp worker agreed to the screening.
Consider making the employee pay for their own background check as contingency for employment because your company will incur unnecessary cost if it continues to spend on background checks only for the temp applicant to fail the screening.
You might like: How to say you were fired on an application

Problems With A Background Check
Background checks are used by both small and large organizations as a precautionary measure when recruiting employees.
Conducting background check help dig out information about candidate's criminal, debt, employment and court history among other details which can give the employer foresight about his/her character.
As useful as a background check is to employers, there are still a number of problems to consider which are:

State Checks
It's unfortunate that some background checks only provide information from the candidate's present state of residence.
That makes the character debatable if the applicant has lived in other states.
You may end up hiring him/her to work at your company without getting a precise view of the person's background.

Unfair Judgments
Unfair judgement is a major problem you should take into cognizant when running background check on candidates for your business.
There are high chances that you might make an unfair judgement on a candidate based on a detail found in his background report.
The "black and white" nature of the background report has made some employers fail to acknowledge awesome candidates based exclusively on questionable information from their past.
It's unfortunate that even if a charge was dismissed, the information regarding the offense will still appear thereby causing the employer to question the character of the applicant.

Incomplete Reports
The possibility that the reported information is incomplete is another problem of background checks.
This is because even the background investigating service can't vouch that all applicable government agencies and companies have submitted complete information on the candidate in question.
It will be surprising to know that the complete information submitted may not be up to 30 percent of the background check reports.

Incorrect Reports
Another problem regarding background checks is the possibility that information included in the report might have errors.
For example, the investigating agency may have unintentionally searched the applicant's name with a different person and reported the wrong person's information of which the applicant may not be aware of the situation.
As an employer, you are expected to inform the applicant that you deny his/her application due to a detail on his/her background check, but now some employers instead decide to give a different reason.
This can be heart breaking if it turns out that the information on the background check is wrong and you end up letting an ideal candidate slip off your company.

Selecting The Right Background Check Company
How long does a pre-employment background check take is a question regularly asked by both the employers and employees as they want these checks result processed really fast.
Nevertheless, it is always preferable and better to run a thorough background check than a quick screening.
For the above reason, employers need to select the right company for pre-employment vetting processes.
The ideal investigation company will be able to provide a wide range of options for checks and timetables, candid about processing times, and also ready to activate its systems to render a service that is timely and thorough.

Frequently Asked Questions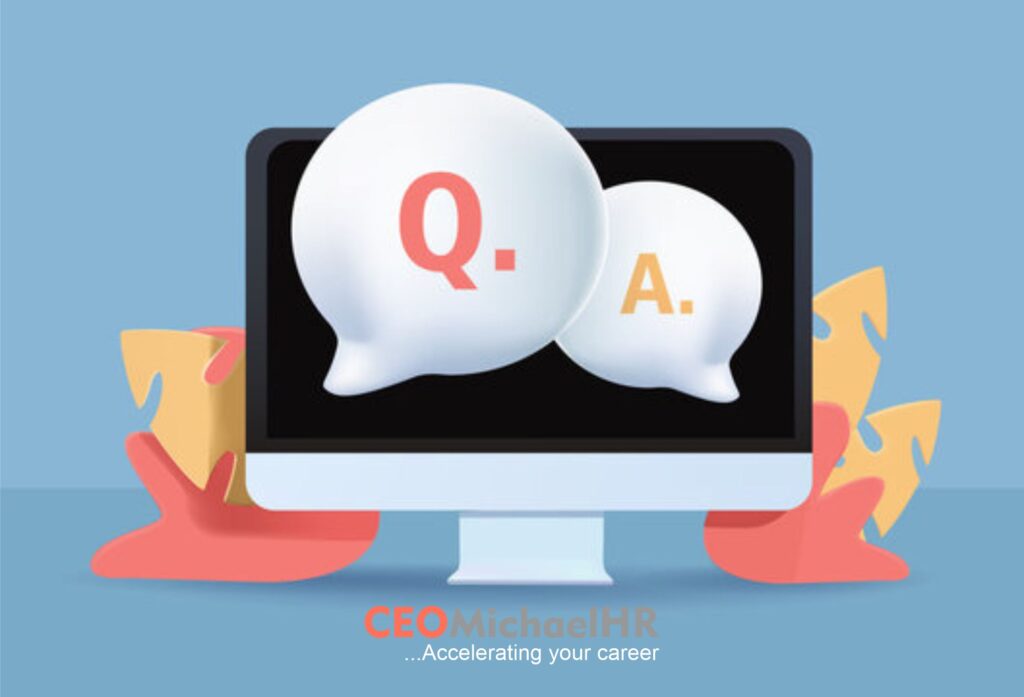 How long does it take for a company to receive a background check?
How long it takes an employer to get pre-employment background check feedback will definitely vary depending on the kind of checks the employer decide to run among other factors.
However, as we have already explored in this article, several factors can delay a check.

Why is my background check taking so long?
Your background check might be taking long probably because you requested an international search, or you submitted the check request right before a major U.S. holiday.
Office closures, weekends, complex multi-step processes, and other variables can extend the turnaround times and change the standard answer for "How long does a background check take?"

How do I know if I passed my background check?
Sometimes, applicants might feel they are left in the dark about the result of their background information check.
Fortunately for prospective employees, federal law requires that all employers abide by the Fair Credit Reporting Act (FCRA).
The FCRA orders that an employer must give notice to an applicant and obtain their consent to conduct a pre-employment screening.
It also states that candidates must be given a notice written by the prospective employers if he/she decides to disqualify them based on criminal records or some other kind of information gathered during the vetting process.

What are the turnaround times for the most common background check searches?
State Criminal search: Varies by state (due to limited access areas)
Federal Criminal search: 1- 2 weeks
County Civil search: 3-5 days
County Criminal Search: 1-3 days (exceptions exist for some limited access areas)
Federal Civil Search: 2-3 days
Bankruptcy Reports Search: 1-2 days

Other Searches
There are some background checks that call for phone interviews, these includes education, employment verification and reference checks.
How long each of these checks takes also depends on some other factors.
The average we have been able to achieve for the most common verifications are listed below.
Employment Verification: 2-3 days
Education Verification: 2-3 days
Professional License Verification: 2-3 days
Reference Checks: 2-3 days

Conclusion
It is important for applicants to understand that background checks are part of the recruiting process and this process can take time.
So, it is gainful to be patient if you don't hear from your employer immediately.
If you feel like your background check is taking too long, don't hesitate to contact your potential employer or company who requested the check after a week of waiting to inquire why there's a delay.
Probably they may need more information from you, such as previous addresses or aliases, SSN etc.
But if the delay is out of your control—such as manual processing delays—then at least you may feel a bit relaxed knowing it's all part of the background check process.
Check out our CEOMichaelHR professional resume services to elevate your job search documents and start landing interviews 3x faster!