Learn how to contact recruiters on LinkedIn; One of the fastest leading global online digital networks accommodating over 756 million subscribers in more than 200 countries.
The platform has been a great influencer to so many top companies as over 57 million companies subscribe or utilize the site in advertising thousands of multiple job openings to willing applicants all around the globe.
With this vast opportunity to both recruiters and job applicants, one may be wondering how to contact a recruiter on LinkedIn?
Though LinkedIn offers more advantages than just being an ideal ground for job seekers to utilize in building professional relationships, networking and searching for job opportunities.
LinkedIn serves as a legit channel that brings applicants close enough to potential recruiters who are ready to help take their career to another level.
In this article, we'll take a good look into the significance of recruiting managers and their roles, alongside how to effectively contact recruiters on LinkedIn.
You might like: How to Make Your LinkedIn Profile Standout

The Duties Of A Recruiter
Recruiters are those who provide job openings to job seekers. Therefore when job hunting, it's important for job seekers to nurture vital relationships with these recruiters.
The responsibility of every recruiter is to fill out positions for businesses and on the other hand act as advisers to job seekers for the time being.
They offer great teamwork to make sure you are confident and ready enough to face employers.
For instance, they have the laid down knowledge to provide guidance on interview etiquette, workplace culture and expectations, salary negotiations, and proper work attire.

Types Of Recruiters
It is important to take into account the three major types of recruiters before deciding to contact any of them.
Below are the three major types:

Retainer-Based Recruiter
These are recruiters that qualify as third-party consultants. They charge businesses a retainer fee ahead in order to search out a candidate.
Here, candidates sought-after are mostly senior level business people who meet specific job requirements.
You might like: How To Use LinkedIn To Get A Job

Contingency-Based Recruiter
These set of recruiters can be a temporary agency hired and charged to carry out a special function of hiring job seekers to fill temporary roles.
The roles they look forward to filling may pay below $100,000 per year.
Contingency-based recruiters stand a chance to compete with other firms with the sole purpose of presenting the right candidate for a job opening and can only get paid after hiring the targeted candidate(s).

Corporate Recruiter
These recruiters operates internally.
Their role is to facilitate recruitment process from job postings to sourcing of candidates, screening of resumes and finally shortlisting of candidates to be unveiled before the HR department.

Why Reach Out To A Recruiter On LinkedIn?
Learning how to use LinkedIn effectively to level up on recruiters' radars is of great value.
Larger companies have continued to seek after LinkedIn as their primary recruitment platform whether one is actively pursuing job opportunities or not.
According to Recruiters Nation Survey, it is estimated by Jobvite's 2020 that 72% of recruiters have been confirmed using LinkedIn to enhance their effort in terms of recruitment.

Who Should Reach Out To Recruiters?
A job seeker or fresh college graduates can access recruiters the same as those who have been laid off at some point and looking for flexible work schedules.
Therefore, working with recruiters may be at your own advantage.
Recruiters are aware of the agencies that are interested in hiring permanent and temporary staff for your companies or industries.
In addition, they are briefed of the salaries and benefits that such companies or industries offer.
Finally, they can keep you abreast on how to go about negotiations.

Before You Contact Recruiters On LinkedIn
LinkedIn remains the fastest important tool to connect and message recruiters in your desired area of interest within your industry.
But the big question is how to contact recruiters on LinkedIn in a professional way or how to message a recruiter using the right method with the aim of standing a chance of securing an interview with the recruiting company?
First and foremost, I will orient you on the right manner of approach before a recruiter on LinkedIn.
Secondly, I will teach you how to write a short but powerful message that can generate a quick response from the receiver. One way to reach out to a recruiter on LinkedIn is via InMail.
You might like: How to Put LinkedIn on Resume (Correctly) Examples & Guides

What Is LinkedIn In-mail?
LinkedIn InMail messages are private messaging services on the professional networking platform that allows one to directly message another member you are not connected to on the same network.
It is designed for professionals looking to connect and send messages.
You can send an InMail message to a LinkedIn user from the introduction section on their profile.
InMail messages can take up to 200 characters in the subject line and up to 2000 characters in the body section.
You can send a message to any user who has chosen "yes" for accepting messages from LinkedIn users with the paid version of InMail.
However, if you are using the free version of InMail, you can only message LinkedIn users connected to you on the same platform one way or the other by sending them private messages.
You might like: Job Ghosting Is Real: All You Need to Know
It's great to know that LinkedIn InMail will always be an excellent tool for connecting with recruiters in landing you your dream job, but you need to understand how to use this tool properly or you find your messages missing in a shuffle.

3 Actionable Steps On How To Contact Recruiters On LinkedIn

Connect With the Recruiter
When reaching out to a recruiter on LinkedIn, it will be a great idea to send in a coincised request that will be captivating enough to get a quick response.
In doing so, don't forget to attach a note along with your request.
Below are simple ways on how to contact recruiters on LinkedIn and build a reliable relationship with them:
First is to click on the recruiters' profile, click the connect. Next is to click on the add a note and the message box will pop up. That is where you will input the message you want to forward along with your connection request.
In the message box, you can kindly introduce yourself. Remember that the more personalized your message, the higher your chances of getting accepted successfully!
Before asking whether or if they are recruiting for this position, it is important to always include something like "I saw your profile".
Message your recruiter by sharing your potential connection and keep your message precise and on point.
Let's see a pictorial view on step-by-step process of how to contact recruiters on LinkedIn below:

Search Box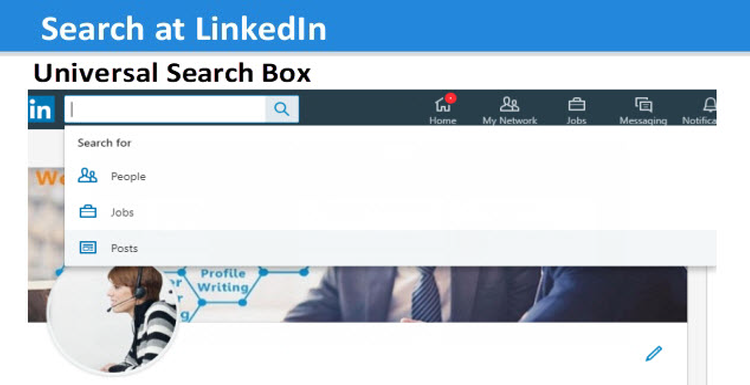 LinkedIn has a search box just like you can find on any other website.
This is where you can type your query and search for what you are looking for.
Simply log in your LinkedIn account and spot the search box.

Query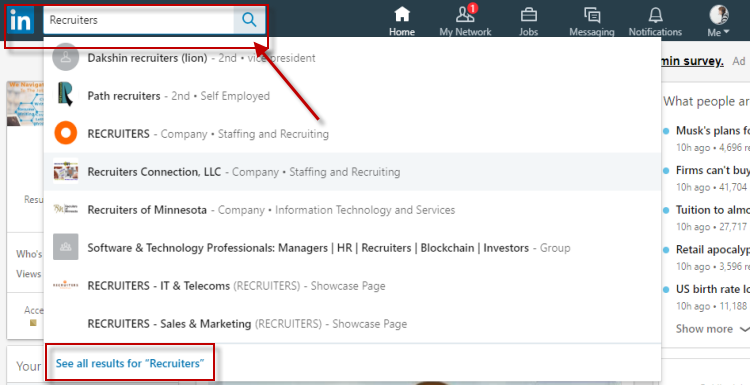 Already clicked on the search box? Then, go ahead and type 'recruiters' and press enter.

Filters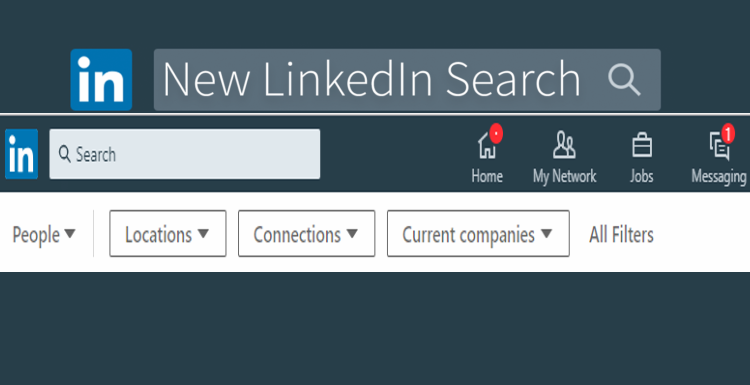 The new page would show you 3 more filters namely, Locations, Connections and Current companies.
Select the location for which you want to search a recruiter, from the given options, also you can select the connection- 1st, 2nd or 3rd.
Lastly, you can type the company's name.

Message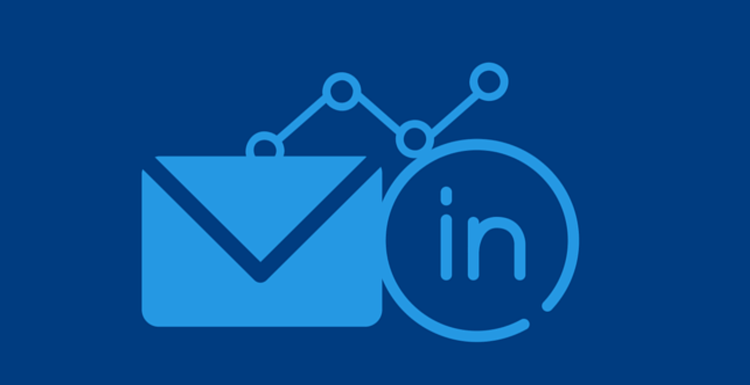 Once you have all the recruiters contacts you want to reach out to, the next thing is how to contact them.
LinkedIn gives you an option of sending an introductory message to anyone you want to connect to.
Visit the profile of the recruiter you want to contact, click 'Connect' option which is right there in the snippet.
A box with a by-default invitation would open with 2 options- Send now and Add a note.
Sending a customized message along with the connection request to a recruiter would require you to click on 'Add a note' and then you can tailor a custom message to the recruiter stating why you want to connect to him or her.
Once you are done with the message. Click 'Send invitation'.


Send A Thank You Message To The Recruiter For Accepting Your Request
Do not hesitate to thank them or show an act of gratitude via a personal message whenever recruiters accepts your connection request.
For instance, you can register your interest in what they have available after thanking your recruiters and if there are no current job openings in their company, it is advised to stay connected to the recruiters at all times.
Be certain to send a brief but defined message.
Attach your resume along with the message if you can.
Be very sure to be one of the first to apply online before sharing it with the recruiter via LinkedIn since most companies want applicants to apply through their portal online.

Nurture A Fruitful Relationship
A fruitful relationship should be your focus as it is very important to build with your recruiters on LinkedIn.
You might reach out and don't hear from them for a while but don't give up and keep reaching out to them.
Your effort might eventually pay off with that dream job that matches your skills and qualifications provided you keep in touch.
Be extra careful not to flood their page with a lot of messages that will later make them think of you as a spammer which can easily wear them off and eventually block you from messaging them.
You might like: Should I Reapply for A Job That Was Reposted?

Conclusion
Now that the idea of LinkedIn have been fully harnessed and understood, reaching out to recruiters should be easier and simple.
Be sure to do some research and study a good sample message to a recruiter on LinkedIn because that's a great starting point for creating a message that attracts the recruiter's attention and makes them eager to respond!
Another point to note is to ensure you are targeting the right person.
You may not realize this; people on LinkedIn are very focused on who they will accept, network and connect with.
Finally, if a recruiter doesn't share your area of interest, a good number of them might choose to ignore your messages. Don't be discouraged and keep pressing on.
You are just a step or few steps away from your dream job. Never give up!
Is your resume ready for a recruiter? Let our expert writers help you tailor a professional resume that will land you interviews 3x faster!