That's why it may seem a little hard to step back and take a critical look at your career to identify what makes you uniquely qualified and distinctive from other candidates for that human resource job opening. You'll need a human resource resume designed by our experts to stand out.
So, you should be able to answer these pertinent questions – what are people going to remember you for? Why will they want to hire you? What unique value and qualities will you bring to a new job?
The answers you provide to those questions will lay the foundation upon which you will build your resume and dress up yourself for new career opportunities.
Although, there is no one-size-fits-it-all approach to crafting a human resource resume, yet there are certain guidelines that will assist you to write, format and design a resume that will capture your greatest skills, career achievements, and experience to a potential employer.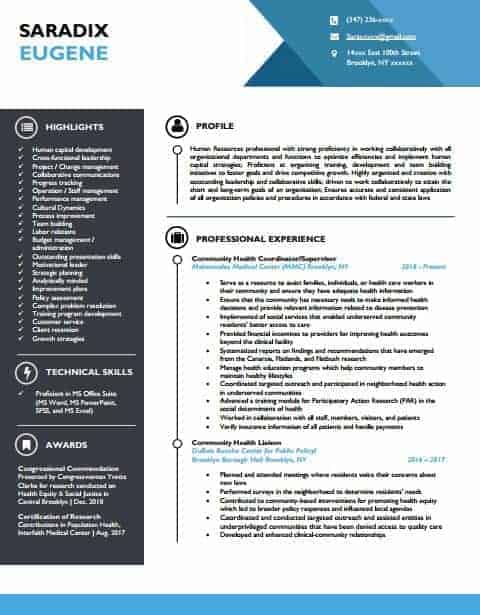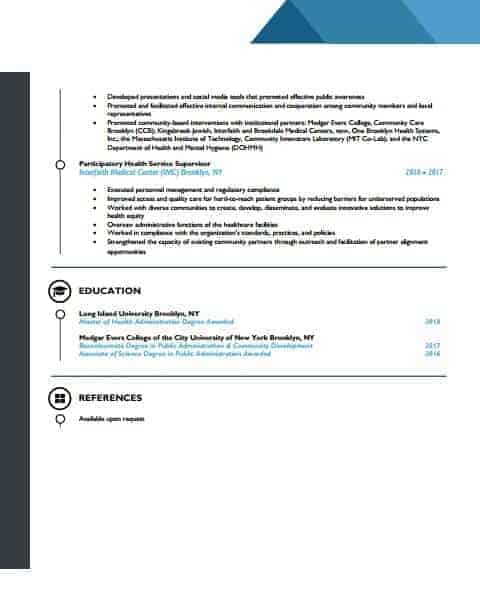 So, basically there are 6 rules that are applicable to all Human Resource professionals, managers, and executives.
They are:

Six Rules to Crafting A Standard Human Resources Resume
#1: Craft a Professional Career Profile
Obviously, your resume starts with your name and contact information; phone number, and links to your e-mail address and LinkedIn profile, strategically positioned at the uppermost part of your resume.
Immediately beneath your contact information section, include a professional career profile that will tell your readers you are a professional as regards to your current career objective.
This will enable your hirer, at a quick glance, to identify if you're a Human Resource Generalist, a regular employee, a specialist, or a senior Human Resource Executive.
If you have industry specialization areas, distinguishing credentials, or work experience with hot-button Human Resource functions, include them here.
That way with just a few words, you can quickly convey all relevant and valuable information about yourself that will distinguish you from other candidates.
Here's an illustration of how a career profile should look like:
Human Resources professional with strong proficiency in working collaboratively with all organizational departments and functions to optimize efficiencies and implement human capital strategies; Proficient at organizing training, development, and team-building initiatives to foster goals and drive competitive growth. Highly organized and creative with outstanding leadership and collaborative skills; driven to work collaboratively to attain the short and long-term goals of an organization; Ensures accurate and consistent application of all organization policies and procedures in accordance with federal and state laws
This is what we call a branding statement, highlighting his unique and value propositions.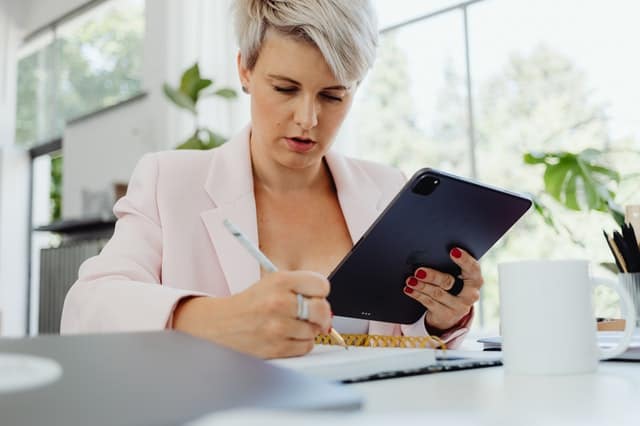 However, we will quickly hand out a caveat about career profile and generally, about everything that you will include in your resume.
Be sure that what you are highlighting aptly captures not just what you've achieved in the past but also what you hope to accomplish in the future.
This is very important because you would want to leave a good impression on your readers as a qualified and experienced candidate for the job.
For instance, if you possess some extensive work experience in managing compensations and benefits, but do not wish to make it a major part of your next job, then don't highlight it with a headline.
But you can mention it in the experience section of your resume. The idea is to not highlight anything you do not wish your readers to focus on.
Make it selective and strategic!
#2: Emphasize Your Career Achievements
This is undoubtedly the most critical strategy for crafting a powerful and impressive resume.
Without highlighting specific career achievements, your resume will just sound much like that of any other Human Resource professional who has similar work experience.
Although your knowledge and work experience are important, recruitment managers would want more information.
They would want to know what you have done, how you have contributed to achieving business objectives, what difference you made, what significant results you were able to produce, how you strengthened the Human Resource organization, and what you did to improve the company culture.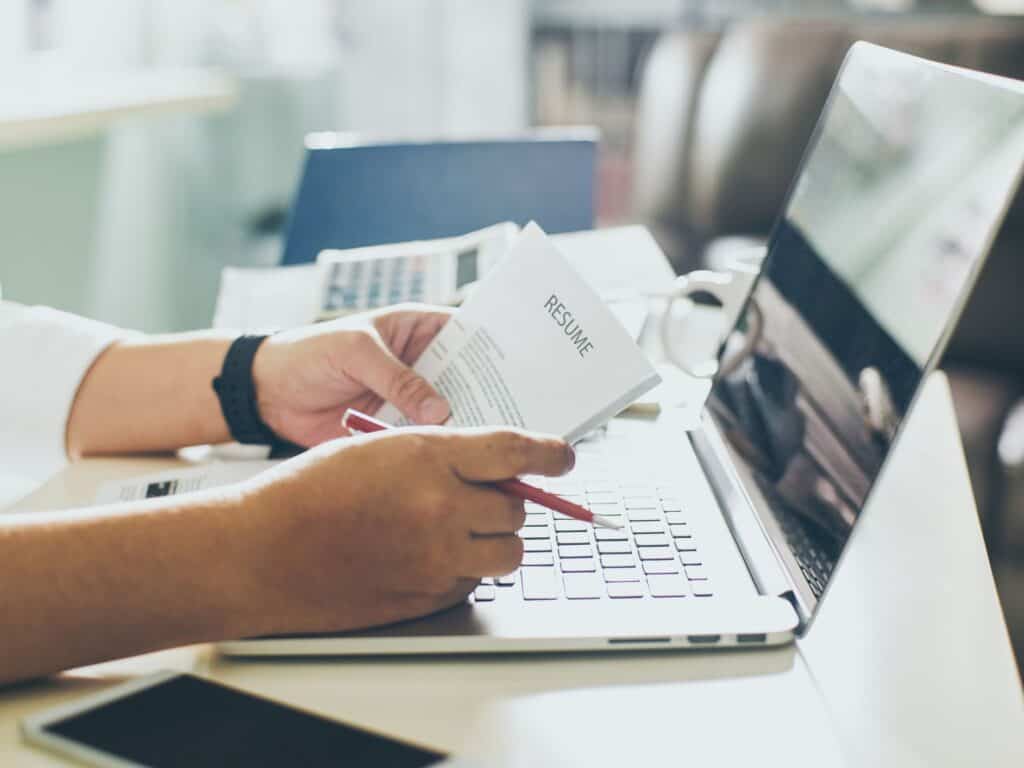 In our sample resumes, we will show you both quantified and unquantified achievement bullets points.
It's important to realize that both add value to your resume. Truth is, Human Resource professionals rarely know how to quantify their career achievements. Maybe because the Human Resource job role has nothing to do with sales.
However, we encourage you to dig deeper and find results and apply them where necessary.
Here's how! Ask yourself what problems you have solved in your past jobs (not just the activity, but why that activity was important to the organization), that way you can find positive and measurable outcomes to highlight in your Human Resource Resume.
#3: Highlight Your Skills Using Keywords
We cannot overemphasize the importance of keywords for humans and the electronic machine that will scan your resume.
Failing to include those all-important terms, may give the impression that you're unqualified and this may jeopardize your chances of clinching that job.
So, don't let that happen!
Find ways to use keywords throughout your resume.
Although creating a "Core Competencies" or "Highlights" at the uppermost part of your resume may suffice, but it isn't enough. You need to use keywords throughout each section of your resume.
The use of keywords in your resume seamlessly integrates all your career achievement bullets points so that your hirer can gain clear and compelling evidence of your Human Resource knowledge, skills, and value.
The use of keywords is a very effective strategy for increasing the keyword density of your resume and for making your resume highly skimmable.
It helps give your readers a glimpse of your skills from a quick keyword scan, giving you an edge over other candidates.
#4: Prepare Your Resume for Applicant Tracking Software
Candidate searches are conducted by humans who have their own likeness and preferences. You can't guarantee a perfect result from every ATS scan.
But you can, and should follow best practices for formatting your resume, incorporating keywords, and increasing keyword density on your resume.
This will give your resume a better chance of being found in a computerized keyword scan, no matter the term the recruitment manager types in for a specific search.
#5: Highlight Your Special Qualities
There is no gainsaying that your work experience and educational qualification have a significant impact on positioning you as a well-qualified candidate for that human resource position.
However, there are several other relevant information that should be included in your resume. This information further adds value, distinction, and qualification to your human resource resume.
So we suggest you focus the aforementioned on highlighting your career activities.
#6: Create a Clear and Concise Resume
Clear, concise writing is the hallmark of a powerful and attractive resume. Recruitment managers do not have the luxury of time to waste on irrelevant information that was never solicited.
So, avoid fluffy adjectives, irrelevant details, and other boring details that may diminish the quality of your resume.
Naturally, no one writes perfect content at first try. But continuous reviews, through editing and paying constant attention to strategy and goals give the insight to know what's worth adding and what's not.
In addition, pay attention to the format of your resume. Do not use dense paragraphs; paragraphs that are longer than three or four lines to avoid the run-on sentences.
Also, always use line spaces to create an inviting resume that will leave a lasting impression on your readers, whether they choose to run a quick skim or a thorough reading of your document.
The above guidelines for crafting a powerful and impressionable Human Resource Resume cover just about any useful information that you will need to create a resume that will distinguish you from the other applicants, who are as qualified as you are.
When writing your resume, keep in mind the target and always emphasize the relevant skills, work experiences, career achievements, keywords, and results you've garnered in the course of your human resource career.
By focusing on what matters most, and showcasing your unique abilities, you can craft a resume that's apt and powerful.
That way you might just land that human resource job, easier than you thought.
Recommended Read: How to write a CEO resume and The Differences Between a CV and a Resume
Human Resources Resume Examples
Resume example for James Sutherland
James Sutherland
(347) 456-0078
Jamessutherland@gmail.com
18××× West 4th Street Brooklyn, New York
Profile
Human Resources professional with strong proficiency in working collaboratively with all organizational departments and functions to optimize efficiencies and implement human capital strategies. Proficient in organizing training, development, and team-building initiatives to foster goals and drive competitive growth. Highly organized and creative with outstanding leadership and collaborative skills. Driven to work collaboratively to attain the short and long-term goals of an organization. Ensures accurate and consistent application of all organizational policies and procedures in accordance with federal and state laws
Professional Experience
Community Health Coordinator/Supervisor
Maimonides Medical Center (MMC) Brooklyn, NY  | 2017- Present
Serve as a resource to assist families, individuals, or health care workers in their community and ensure they have adequate health information
Ensure that the community has the necessary tools to make informed health decisions and provide relevant information related to disease prevention
Implemented social services that enabled underserved community residents' better access to care
Provided financial incentives to providers for improving health outcomes beyond the clinical facility
Systematized reports on findings and recommendations that have emerged from the Canarsie, Flatlands, and Flatbush research
Manage health education programs which help community members to maintain healthy lifestyles
Coordinated targeted outreach and participated in neighborhood health action in underserved communities
Community Health Liaison
DuBois Public Policy/ Brooklyn Borough Hall Brooklyn, NY | 2014– 2018
Planned and attended meetings where residents voice their concerns about new laws
Performed surveys in the neighborhood to determine residents' needs
Contributed to community-based interventions for promoting health equity which led to broader policy responses and influenced local agendas
Coordinated and conducted targeted outreach and assisted entities in underprivileged communities that have been denied access to quality care
Promoted community-based interventions with institutional partners: Medgar Evers College, Community Care Brooklyn (CCB); Kingsbrook Jewish, Interfaith and Brookdale Medical Centers, now, One Brooklyn Health Systems, Inc.; the Massachusetts Institute of Technology, Community Innovators Laboratory (MIT Co-Lab); and the NYC Department of Health and Mental Hygiene (DOHMH)

Participatory Health Service Supervisor
Interfaith Medical Center (IMC) Brooklyn, NY | 2013 – 2016
Executed personnel management and regulatory compliance
Improved access and quality care for hard-to-reach patient groups by reducing barriers for underserved populations
Worked with diverse communities to create, develop, disseminate, and evaluate innovative solutions to improve health equity
Oversaw administrative functions of the healthcare facilities
Worked in compliance with the organization's standards, practices, and policies
Strengthened the capacity of existing community partners through outreach and facilitation of partner alignment opportunities
Highlights
Human capital development
Cross-functional leadership
Project/change management
Collaborative communications  
Operation/staff management
Performance management
Cultural Dynamics
Process improvement
Team building
Labor relations
Budget management/administration
Outstanding presentation skills
Motivational leader
Strategic planning
Analytically minded
Improvement plans
Policy assessment
Complex problem resolution
Training program development
Customer service
Client retention
Growth strategies

Technical Skills
Proficient in MS Office Suite-MS Word, MS PowerPoint, SPSS, and MS Excel

Awards
Congressional Commendation Presented by Congresswoman Claire Peterson for research conducted on Health Equity & Social Justice in Central Brooklyn | Dec. 2018

References
Available upon request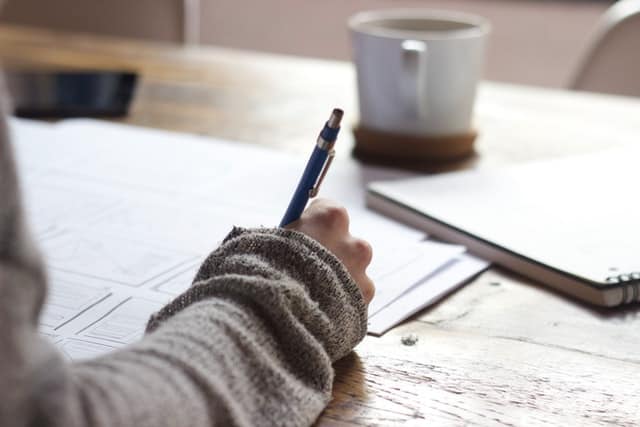 Human Resource Generalist Resume
Profile
Human Resource Generalist Resume with 8+ years of work experience, assisting in and fulfilling the organization's staffing needs and requirements; Aiming to use my dynamic communication and organizational skills to achieve your Human Resource initiatives; Possess a BA in Human Resources Management and a Professional certification in Human Resources
Professional Experience
Human Resource Generalist | June 2019 – Present
Implement effective Human Resource policies to ensure compliance with labor and employment regulations
Increased employee retention above 80% by rigorously maintaining a positive workplace environment
Develop targeted outreach recruitment programs to recruit more minorities and meet affirmative action requirements
Developed a website with an embedded database and FTP functionality to enable online recruitment for the organization thereby reducing recruitment costs by 20%
Develop user-friendly application forms and questionnaires to be used by the organization during staff recruitment and interviews
Arbitrate labor disputes in collaboration with the legal department

Human Resources Generalist | May 2019 – July 2020
Advised prospective employees on various tips and tricks that would assist them in gaining employment in the organization
Conducted several seminars for hospital employees to update them on employee benefits options
Invited 7+ motivational speakers and industry experts to give lectures and speeches to employees on new industry standards and how to build confidence and morale in the workplace
Updated 90+ employee records and job assignments daily
Relayed important messages from management to hospital employees quickly via word of mouth, memos, and bulletin notices

Education
Massachusetts University
Bachelor of Arts in Human Resource Management  | July 2012
Graduated Summa Cum Laude Captain of varsity polo and rugby teams
Technical Skills
Superb typing skills (WPM: 90)
Proficient with Human Resource Management Systems Workday and Kronos
Skilled in Microsoft Office Suite (Word, Excel, Outlook, PowerPoint)
Human Resource Employee Services Administrator
Profile
Managed all aspects of leave administration, disability programs, training programs, and health benefits for over 200 employees; Educated and advised employees on group health plans, voluntary benefits, and 201(k) plan; Developed, launched and administered a new hire orientation program for 90 temporary employees and 30 full-time employees annually; High-impact communicator able to effectively present and convey information with customers, team members, and top tier executives


Further Knowledge of Human Resource Resume Summary
Here are tips you can use to write a Human Resource Resume Summary.
Although writing a resume may seem like a herculean task across industries, it helps to have a resume that aligns with the specific needs of your field.
In the case of human resources, a resume written especially for the Human Resource position shows that the applicant is well-versed in their field and serious about this specific area of work rather than broader opportunities.
Writing human resources resume summary helps the recruiter get to know you as a Human Resource professional.
In this section, we will show you how to craft a resume summary.
A human resource resume summary is a quick overview of your work experience and skills as a Human Resource professional.
The summary should be the first section of a resume beneath your name and contact information.
This is due to many hirers skimming through resumes before deciding whether to consider an applicant or not.
Recruitment managers run through large amounts of key information within a short period of time, hence it is wise to keep this section of your Human Resource Resume at 3 to 5 sentences.
A resume summary makes a recruiter's job easier, as it gives them a clear overview of who you are as a professional.
Your human resource resume summary should be concise, informative, and powerful with a summary of your valuable information.
Here's a Guide to Writing the Perfect Human Resource Resume Summary
1. Highlight your work experiences and skills
Write down all the work experience and skills you have gained in the Human Resource career.
If you have already written the work history portion of your resume, then review this section and refresh your memory on it.
If you haven't written this section, create a list of your Human Resource job titles, educational history, credentials, achievements, and other relevant specialties.
It should look thus:
Experience: (HR) Assistant, (HR) Representative
Responsibilities
Increased morale with company surveys
Revised communication system to limit confusion
Implemented employee recognition programs, rewards, and incentives

Skills-sets
Effective communicator, conflict resolution, efficient organization, management and leadership of multiple employees, adaptable, etc
Certifications
HRIS
2. Consider your employer requirements
Critically assess the qualifications of the position you are filling in to determine what to include in your resume summary.
For instance, if the employer is looking for a candidate who is licensed in a particular specialty, take a look at your own specialties and certifications to determine which of these would fit in well in your resume summary.
3. Compress your attributes
Compress the most relevant information into one paragraph that is not longer than five sentences.
This should serve as your resume summary.
Although resume summaries can be broad, you can include helpful details that compliment larger points.
With the right methods, your resume summary will appear professional and attract the needed attention.
For your human resource resume summary, here are a few important things to keep in mind:
4. Use keywords
Run through your job title and description again. Make notes of any words or phrases that show up repeatedly.
Words like 'Human Resource Manager' 'benefits' 'hiring' 'onboarding,' etc.
By determining what keywords are there in the job description, you can format your resume summary in a way that incorporates what your potential employer is looking for in a candidate.
Hirers are more likely to consider a candidate who includes some of the company's core values in their resume summary.
5. Write in the third person
Make sure your resume summary is written in the third person, which means no use of the word "I".
This will require writing in a way that simply outlines your achievements and results. Rather than going into details in this section of your resume, use the space that follows this section to keep things short.
Example "Possesses effective communication, organization and conflict resolution skills".
6. Include professional results
Recruitment managers are likely looking for Human Resource specialists who can deliver results in addition to having certain skill sets.
Here, try to include information on work experiences that engendered effective change, noticeable growth, or positive impact on the organization.
In addition, you need to keep this as brief as possible. Example, 'experience managing multiple teams and implementing policies and systems that positively impact employee morale'.
With the tips we have offered so far, you should be able to write a human resources resume summary that can pique the interest of any potential employer.
Human Resources Resume Skills
One of the most highly demanded and fastest-growing careers is human resources management. The Human Resource field has grown, such that we now have extensive functions for professionals in the Human Resource roles.
In this section, we will give you the best resume skills to be included on your Human Resource resume to help you clinch that job.
What are the human resources skills?
Human resources skills are skills necessary for people/departments in a company that recruits, trains job applicants, and administer employee-benefit programs.
Jobs in human resources include Human resource managers, Human resource specialists, Hirers/recruiters, Training managers, Generalists and so much more.
Human resource is a field that requires leadership and management training necessary to develop the skills that employers are seeking in an HR candidate.
Human Resource professionals possesses broad knowledge of relevant areas and practical skills.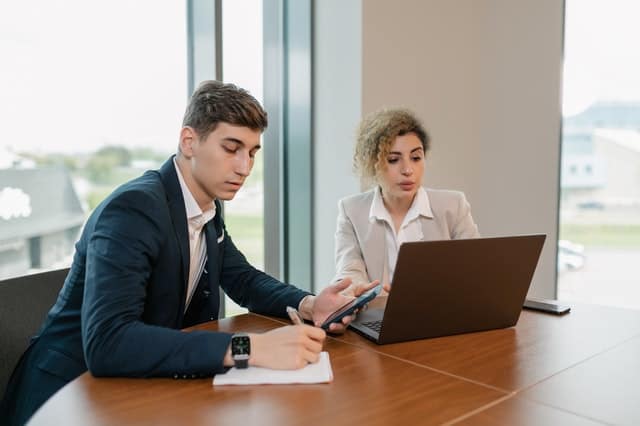 Samples of human resource resume skills:
If you wish to pursue a career in Human Resource Management, here are some of the important skills to include on your resume:
Communication
Decision-making
Training and development
Empathy
Finance
Organization
Business management
Leadership
Strategic-thinking
Technical proficiency
Multi-tasking

Communication skills
Communication is a critical soft skill for Human Resource professionals. Bear in mind that the Human Resource field requires a lot of interactions, presentations, interviews, and spearhead conflict resolutions.
It also requires good writing skills, as you have to design and produce policy handbooks and release memos for the benefit of all the employees. You should be able to express your thoughts effectively, both in oral and written communication.
Decision-making skills
Human Resource involves a lot of decision making. One situation where this skill is necessary is during the recruitment process when you have to decide whether a candidate is a fit for the job.
Recognizing the best candidate or talent requires intuition, experience, and strategy. Human resources also need decision- making when the organization is facing the dilemma of downsizing. It is the Human Resource manager's responsibility to convey the message efficiently, even in times of crisis.
Thus, all Human Resource professionals, especially the managers, must be good decision-makers to support crucial organizational functions.
Training and developmental skills
Another skill that the field of human resources requires is training and development. Human Resource professionals provide employees training and development opportunities to increase performance and value.
For instance, providing sessions on leadership and management training will help employees develop more diverse skills. This allows them to take additional responsibilities and support their career growth at the same time.
Empathic skills
Human Resource professionals manage many people and their concerns, from workload to salary complaints and conflicts between employees.
As a human resource professional, you will need emphatic skills to make sure you understand the reasons before making any judgment. Maybe the employee just needs to tell something that has been worrying them and only needs a listening ear.
Or they might be voicing out their grievances so they can get support. Whatever the case, Human Resource professionals should be able to understand an employee's situation, feelings, and perceptions from their point of view.
Financial skills
Employee benefits and compensations all go through Human Resource. Thesame goes for social activities, performance appraisals, training, development and so much more.
These things have to be included in the company's planning and budgeting, taking into account the projects and functions of each department. Human Resource limits expenditures and avoids overspending on unnecessary activities.
Organizational skills
Because Human Resource involves a lot of responsibilities; recruitment, interviewing, training, performance review, individual development plans, and employee relations, etc. For example, there must be a standard employee training program for each role in the company.
On the other hand, Human resources require that documents must be filed systematically such as legal documents and employee profiles. With all the processes and administrative tasks involved, being organized will help boost your efficiency as a Human Resource professional.
Business management skills
Business management and leadership are important skills that all Human Resource professionals must possess to succeed in the field. They have to be prepared to address organizational challenges in companies of all sizes.
These challenges may include understanding employee rights and hiring laws, handling the issues of diversity and inclusion, creating and managing benefit packages, and building a healthy organizational culture while handling personnel issues.
Leadership skills
Human Resource professionals must also be effective leaders who can guide employees and help them become leaders themselves.
They must also be able to cultivate a company-wide leadership and coaching approach that will build creative teams, develop agile employees, and create effective problem-solvers at all levels of the company.
Employees should look to HR professionals as organizational leaders helping to guide the company towards success in a positive, productive way, with both the employer's and employee's interests in mind.
Strategic-thinking skills
The ability to think strategically and use that skill to successfully grow and help lead the company is important in Human Resource job roles.
Human Resource professionals must have a deep knowledge of how companies gain a sustainable, competitive edge through investing in people, both existing employees, and new hires.
They must know the strategic needs of the company, in all departments and at all levels, and must have the skills to look for and retain people that meet those needs.
Technical skills
Being tech-savvy gives you an edge in the market. This could be anything from data analysis to virtual reality integration in Human Resource.
Human Resource professionals must be adept at data analysis and projections to make sound decisions.
They should be able to make data-driven decisions based on analytics and metrics to drive and improve efficiency on company-wide recruitment, training, development, and retention. To be an efficient Human Resource professional, it's also important to have familiarity with computers.
Being proficient in Microsoft Office is necessary for those in Human resources, as it's a part of their daily routine.
Multi-tasking skills
Human Resource is a field with a variety of responsibilities, which can vary from day-to-day.
Human Resource manages interviews, training programs, compensation, job advertisements, and grievances. The ability to multi-task and manage time wisely is often important to performance.
Human resources professionals should be able to remain calm despite the pressure, whether the pressure comes from employees with a concern or from a manager who has a problem with recruitment progress.
What Specialized Skills Should I Include in a Human Resources Resume?
The job role of (HR) professionals requires certain skills and highlights.
These skills/highlights are what you need to succeed in the job of a human resource professional.
Below are the skills/highlights you should include on your Human Resource Résumé:
Experience with onboarding, training, and out-processing
Knowledge of benefits packages and retirement options
Expert in Intuit Quick Books, Kronos Workforce Timekeeper, and payroll management
Self-motivated with outstanding time management capabilities
Experience with innovative and effective (HR) management techniques
Comprehensive understanding of labor regulations and legal codes
These are all the useful information you'd need to craft a powerful and impactful human resource resume that will land you a job interview.
Was this article helpful?
Have issues writing your Human resources resume? Let us help you write a Professional Human Resources resume that will land you that dream job 3x faster!
 Further Reading: Construction resume