Chances are you are at mid-level of your job search with high confidence you'll land the job.
You may have all the qualifications, professional skills, training and industry expertise needed for the job.
But unfortunately, your competitors are also equipped like you.
The playing ground has changed now.
Companies now do things differently, which has changed what recruiters care about.
Just like your education and experience play an essential role when optimizing your resume and applying for a job, it's the same way your hard skills, such as vital knowledge and skills required to deliver your best at the workplace.
However, soft skills are playing an increasingly significant role, recruiters say.
The co-founder and CEO of ZipRecruiter, Ian Siegel, said:
"93% of employers say soft skills play a critical role in their decision about whom they want to hire; these soft skills include showing up on time, willingness to learn, enthusiasm, and a can-do attitude. So, when you don't have work experience to sell, remember that you can still sell yourself."
Soft skills encompass a wide range of abilities.
According to Ziprecruiter, communication topped the list of the most in-demand soft skills employers seek, followed by customer service, scheduling, time management, project management, analytical thinking, and the ability to work independently.
In this article, we'll be looking into:
Is time management a soft skill?
Why is time management considered a soft skill?

Want to save time and have your interview-ready resume in just 2-5 days?
Let our CEOMichaelHR certified resume writers take the guesswork out of resume writing by summing up and professionally showing off your industry skills and experience.

One of our clients, Ashphu, had this to say:
My resume writer Rolyns, did a great job with the format, as well as the content. He wonderfully conveyed my skills in a concise and direct manner. I started getting phone calls from potential employers almost immediately after the resume rewrite.

See more success stories




What Are Soft Skills
Usually, you hear people refer to time management as a soft skill. But what's the reality of this?
Soft skills are high-in-demand qualities recruiters love to see in your resume.
Your work ethic and interpersonal relationships with co-workers are a function of your soft skill.
While hard skills relate to your job-specific and technical abilities, soft skills relate to your time management, demeanor, professionalism, and other intangible qualities that facilitate the practical skills your job requires.
An interesting fact about soft skills is that these skills are not commonly taught.
Consider a list of the following soft skills below:

With too much focus on gaining advanced hard skills through colleges and universities, the importance of gaining soft skills has been undermined, which is the sole cause of poor performance in the workplace today.
While gaining these technical skills like web design, programming, marketing etc., are of utmost importance, imagine not possessing Interpersonal skills to communicate with clients effectively or having time management skills to prioritize and meet each client's deadline.
Not only will you have a tough time succeeding, you can even get fired.
With all the noted facts, you must stop undermining soft skills' importance and begin to prioritize them.
You might like: 23 Best Websites to Learn New Skills

Is Time Management a Soft Skill?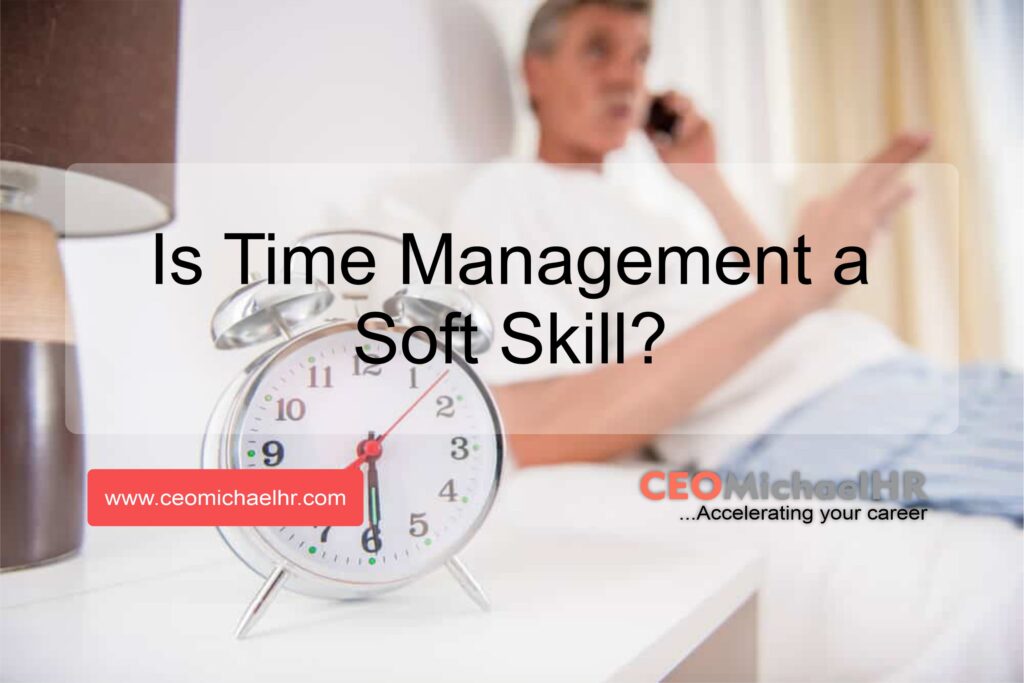 Usually, many jobseekers ask this crucial question with confusion "is time management a soft skill?"
The straightforward answer is that time management is a soft skill that helps you work efficiently and effectively, most notably to meet deadlines.
While good time management skills are only sometimes intuitive, they're essential for workplace success.
You might like: Top 6 High Income Skills That Will Make You Money

Why Is Time Management Considered a Soft Skill?
Because time management cannot be taught in a formal classroom setting and requires consistent practice and experience to build, it is considered a soft skill.
Let's take a step further and consider more critical reasons below:

1. Irrespective of your industry
Time management is a general skill set that applies to you, unlike hard skills specific to certain industries or professions.

2. Transferrable
Time management skills are transferrable as they can be applied to any career path, versatile and tailored to different positions.

3. Required for success
You'll have a strict time meeting deadlines and achieving career objectives without time management.

4. Strengthens workplace relationships
There can be friction between your coworkers and disruption in workplace relationships without time management.
No one ever loves to work with someone that never meets deadlines.
You might like: 15 Key Skills To Put On a Resume Right Away

Why Is Time Management an Essential Soft Skill
The following outlines the importance of time management in the workplace.

1. Ability to set goals
Time management can help you set smart goals that are easy to track and achieve.

2. Open more doors of opportunity
Demonstrating excellent time management skills can offer you extensive opportunities for training, career growth, promotions, and mentoring in the workplace.

3. Ability to make smart decisions
Time management helps you strategically prioritize your most important tasks first.

4. Avoids stress and burnout
Time management can help you apportion time for different tasks based on set priorities. This can help avoid stress and burnout.
You might like: 15 Key Strengths to Put on a Resume

5 Types of Time Management Skills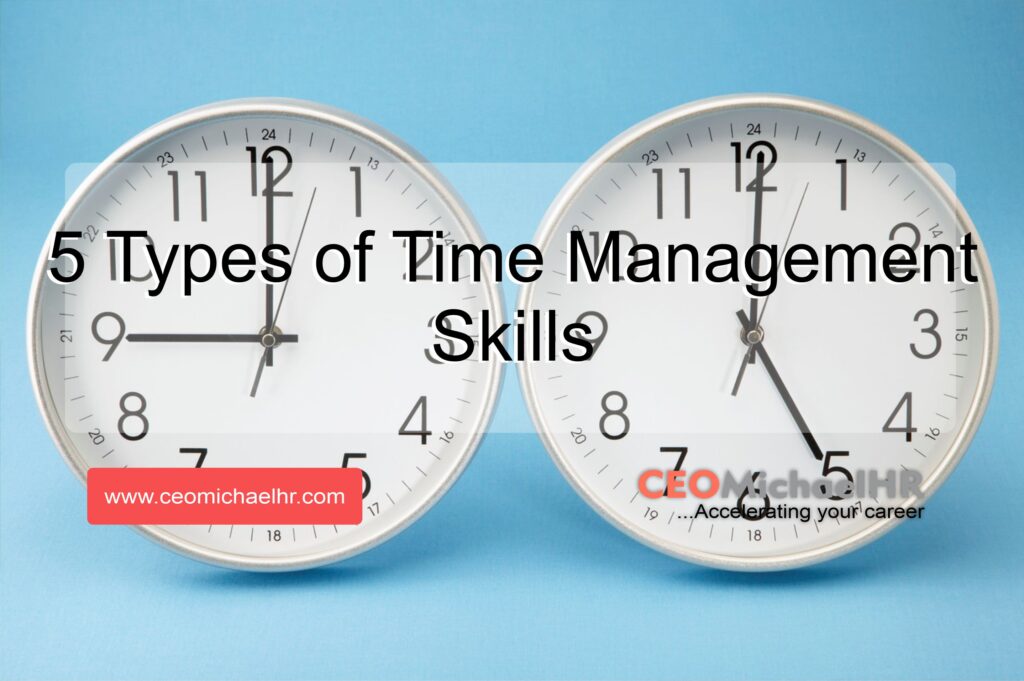 Below is a list of the various types of time management skills:
1. Delegation
2. Workload management
3. Scheduling
4. Task management
5. Prioritization

Conclusion
After all discussed above, time management is an essential soft skill for job seekers.
When you can manage the structure of your day, you'll quickly find out how easy it is to stay on track while efficiently completing your goals.
Time management skill is particularly beneficial in the workplace and will improve your productivity and overall career resilience.
Your employers will notice your ability to manage time and might even promote you.
Stay focused and set reasonable goals.
You will achieve your goals much faster when you focus your energy appropriately.
"With the realization that there are 86,400 seconds each day, what are you doing today, so that tomorrow you are a step closer to where you want to be? If not now, then when?"
Are your soft skills properly furnished on your resume? Check today with a free expert resume review!